Unwind with dedicated poolside service with signature cocktails and light fare. World-class decor with world-renowned cuisine  from award-winning chefs creates a dining experience to remember. The flavors of Japan inspire LEYNIA, an Argentine grill by Chef Jose Icardi. Theatrical tableside food and drink presentations are just a teaser of the exciting flavors waiting to be enjoyed.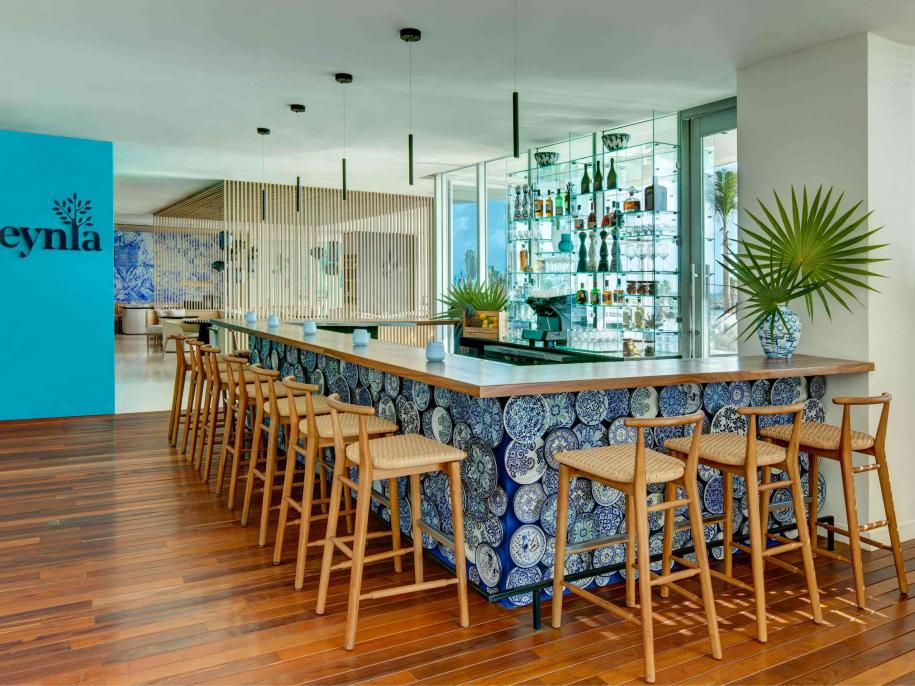 LEYNIA Cancun
Led by Chef Jose Rodolfo Garcia Gorostiaga - a new Argentinean Grill inspired by flavors from Japan

LEYNIA Cancun melds the rustic allure of open flame cooking with the iconic, modern setting of the SLS Cancun.