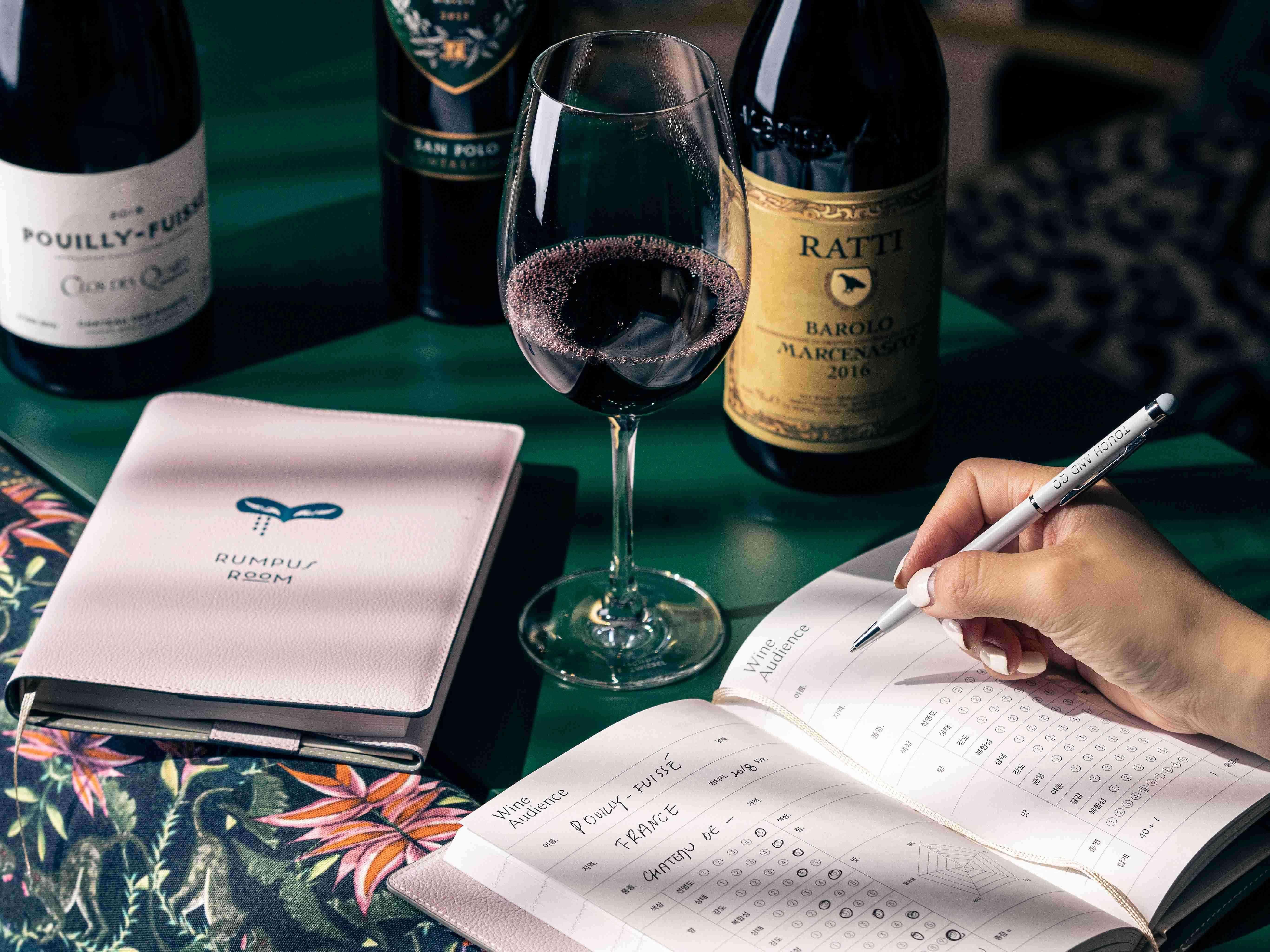 Be A Sommelier: The World of Exquisite French Wines
Be A Sommelier: The World of Exquisite French Wines
We invite you to our 1st wine tasting of 2023 'The World of Exquisite French Wines ' in our premium wine bar Rumpus Room.
This time we're paying homage to our guests with an exclusive selection of wines with food pairings that will be served in a 3 course.
Experience the 5 different French wines including 'Piper Heidsieck', known as the official Champagne of the Cannes Film Festival, and 'Louis Latour', one of Burgundy's highly renowned wines for its great balance and elegance in flavor as we partner up with the industry expert 'AyoungFBC'
Don't miss out the chance to discover your own taste of wine under the attentive guidance from our sommelier and indulge in the special course menus crafted for this evening only.
Date : 3rd February 2023, Friday 19:00 - 21:00
Venue : Rumpus Room (2F)
Price : KRW 200,000 per person
Reservations & Inquiries : 02.2076.2052
[Wine & Course Menu List]
APPETIZER
3 Kinds of Canapés
- Piper Heidsieck Essentiel Cuvée Réservée Extra Brut NV (Champagne)
- Piper Heidsieck Vintage Brut (Champagne)
MAIN
Spaghetti Alle Vongole with Black Mussels
- Louis Latour Grand Ardèche Chardonnay (White)
Grilled Australian Beef Filet Mignon
- Louis Latour Marsannay Rouge (Red)
DESSERT
Mondrian Signature Dessert
- Piper Heidsieck Rosé Sauvage Brut NV (Champagne)
*Rumpus Room Wine Note will be offered to all attendees as a welcome gift.
*15% off on bottles that are part of the tasting session.
*5 types of Champagne, white and red wines offered along with course menu during the event.
Date & Time
Feb 3rd, 2023, 7:00pm - Feb 3rd, 2023, 9:00pm
Events At Mondrian Seoul Itaewon
Sorry, there were no results.