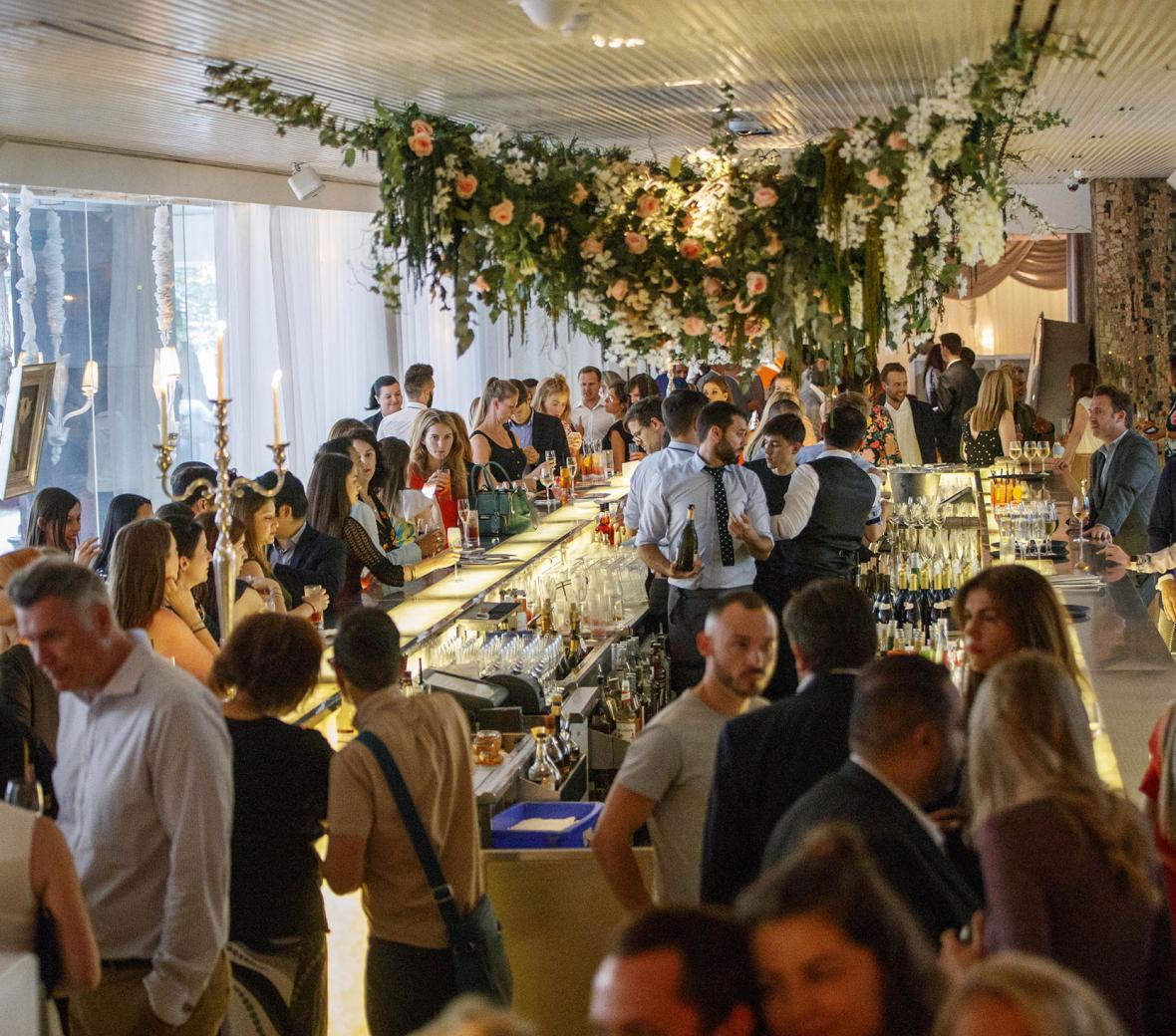 Setting The Scene
Sanderson London offers perfect meeting and event venue spaces to help you create the perfect event. With a variety of options ranging from the Courtyard Garden, to Boardrooms, to terraces, our luxurious spaces offer chic and classy venues for every event. With 5-star service, and award-winning catering, these spaces are highly sought after and each space is designed and tailored perfectly to suit your every need.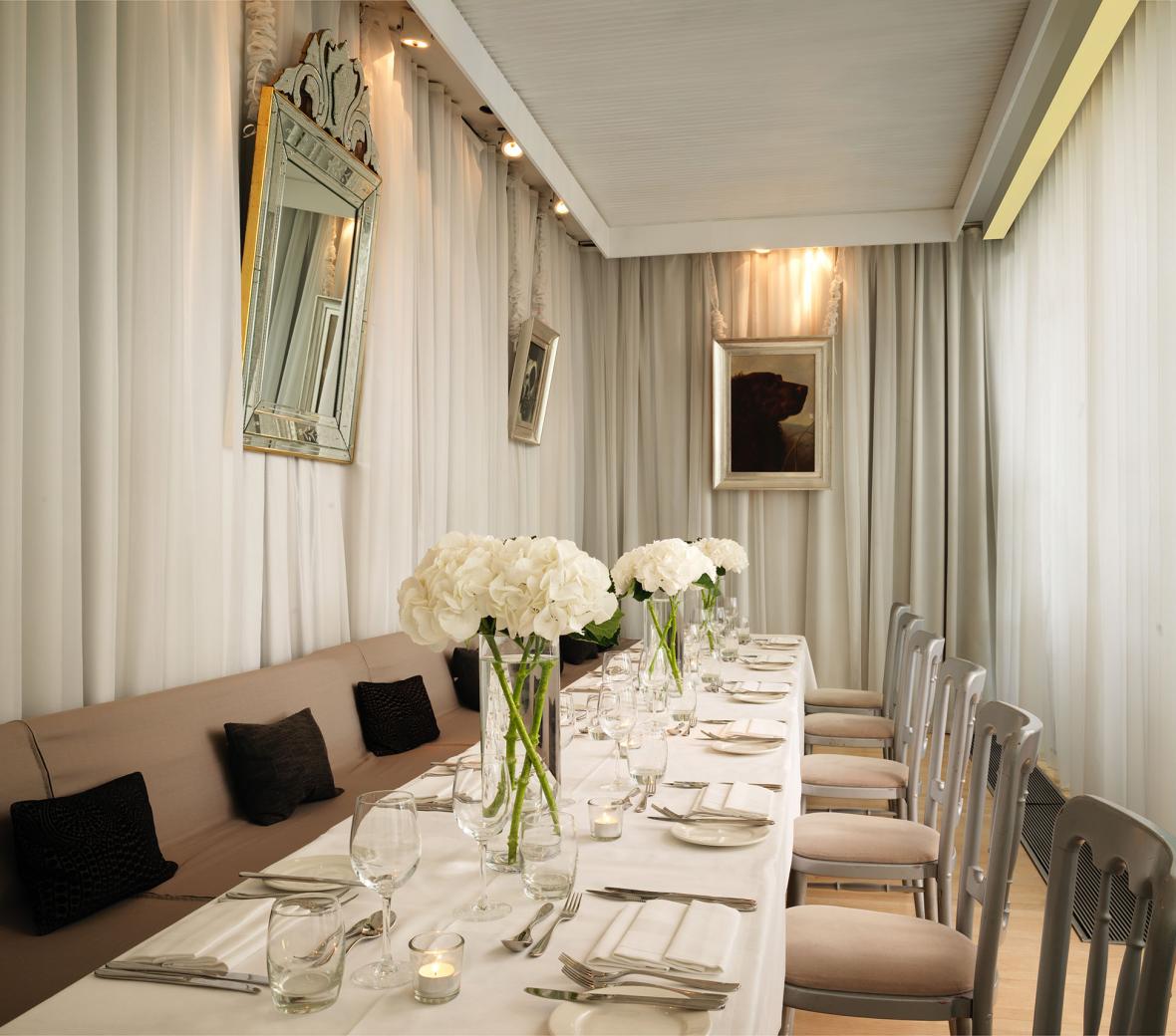 Book Your Event
Whether you are planning an intimate dinner for friends, a corporate luncheon or an extravagant soirée, our best-in-class service, versatile venues and award-winning catering will guarantee that your event will be a success.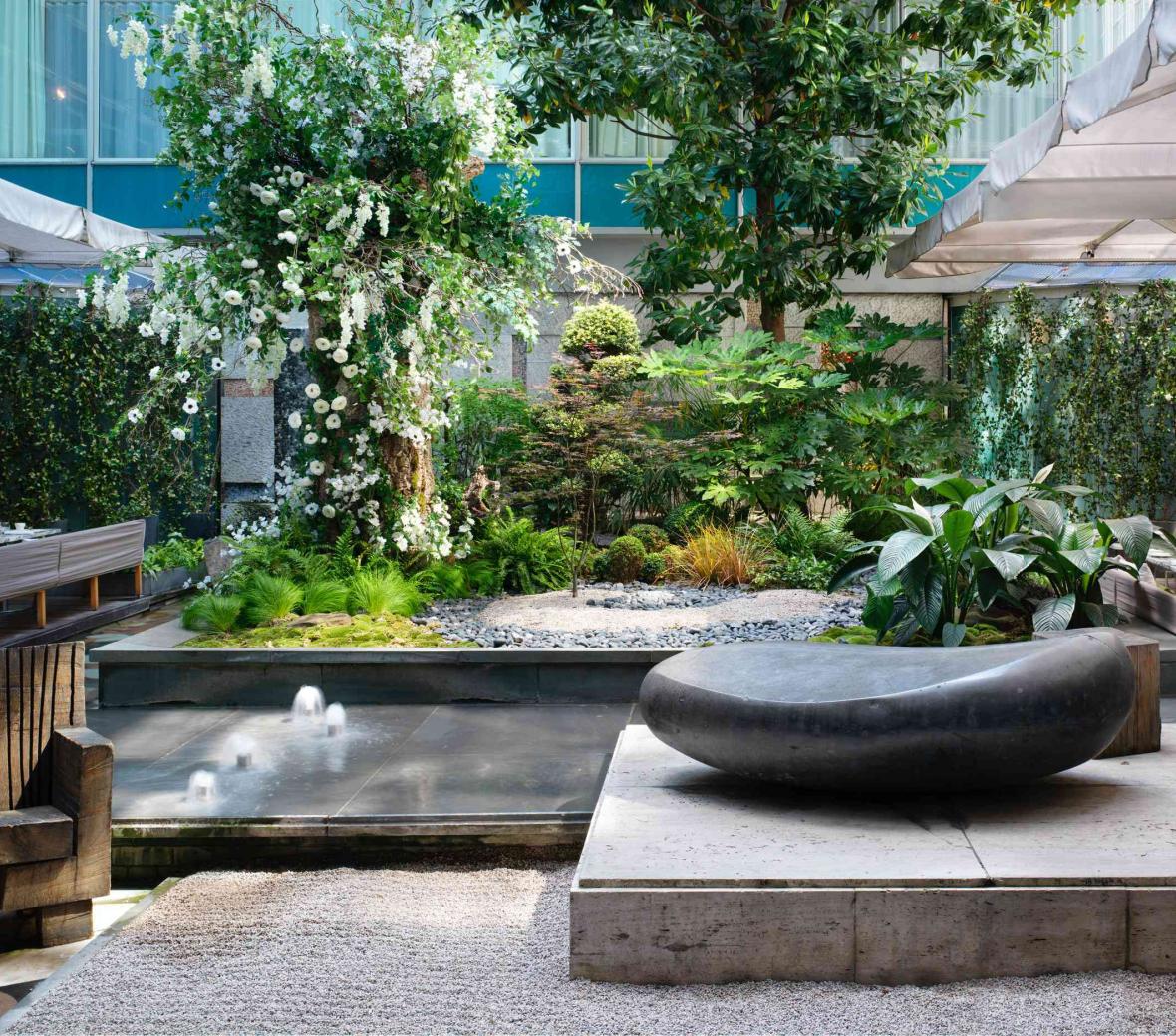 Meetings & Event Venues at Sanderson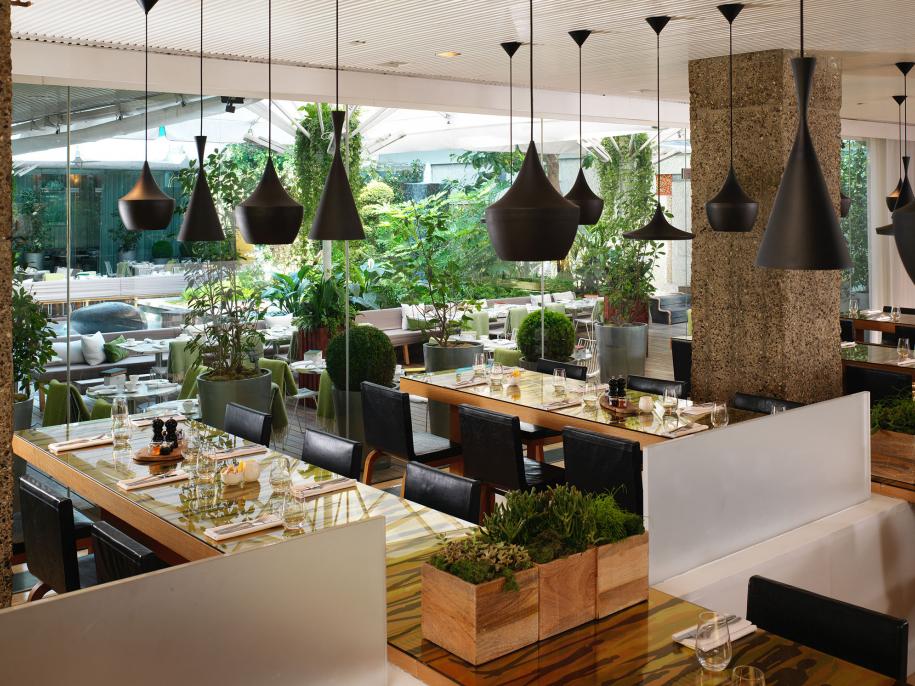 The Restaurant, Long Bar & Courtyard Garden
Capacity
Up To 460 in
Reception
At some 80-feet in length, and serving up a selection of fun cocktails, Long Bar is at the heart of the Sanderson social scene.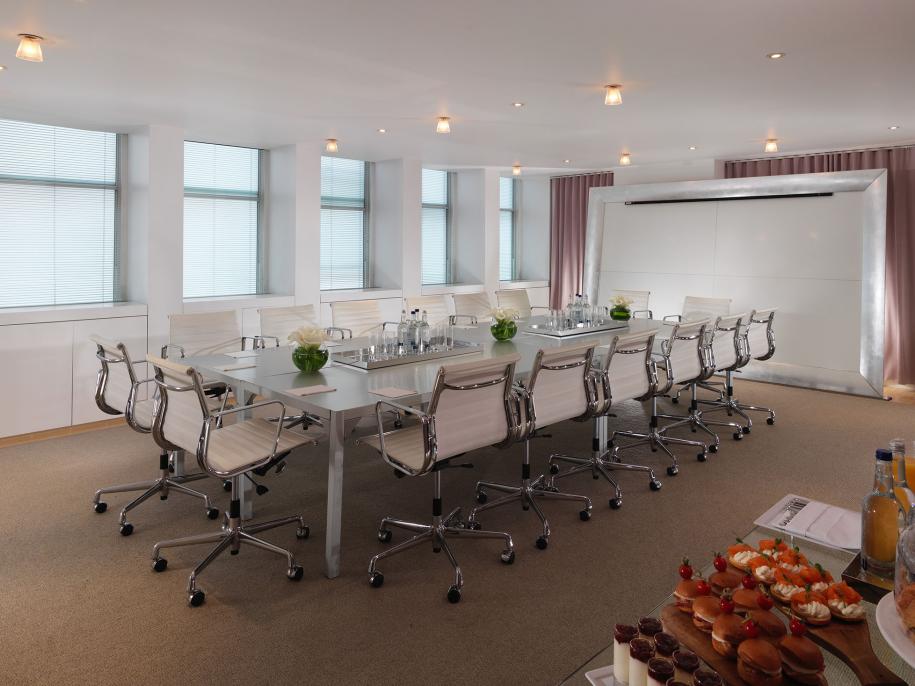 Boardroom
Square Footage
570 Sq Ft
53 Sq M
Capacity
Up To 40 in
Reception
The Executive Boardroom is part of Sanderson's corporate events and meetings, complete with natural daylight flooding in through the windows, creating a light, bright and welcoming space, and two large white boards - the perfect place for any meeting or event.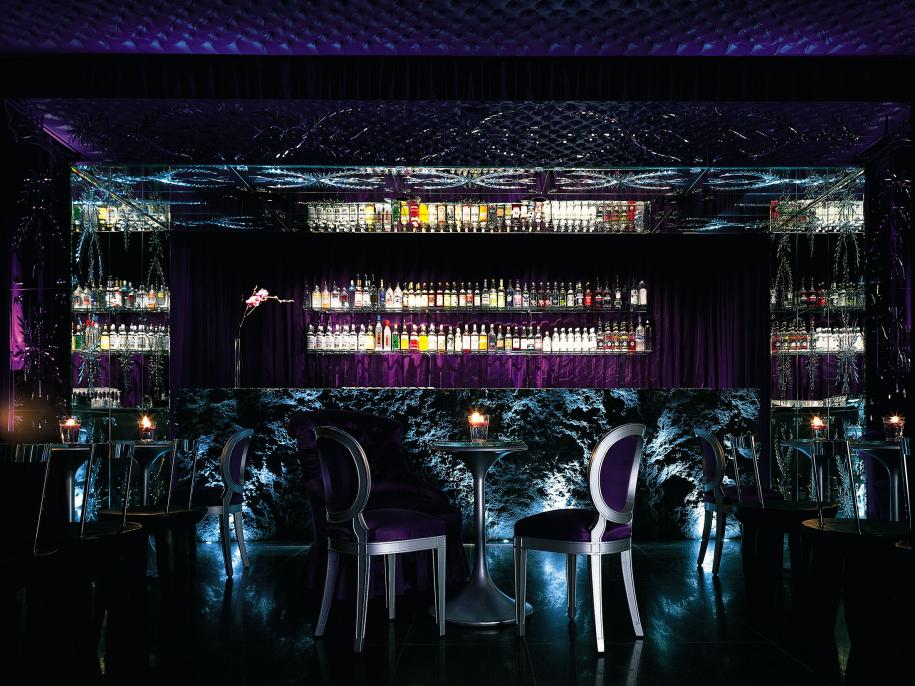 Purple Bar
Square Footage
360 Sq Ft
33 Sq M
Capacity
Up To 30 in
Reception
Purple Bar, with its veritable symphony of purples, lavenders and violets, is a chic and intimate lounge that has become one of London's hottest gathering places, providing an intimate setting for product launches, receptions and cocktail masterclasses.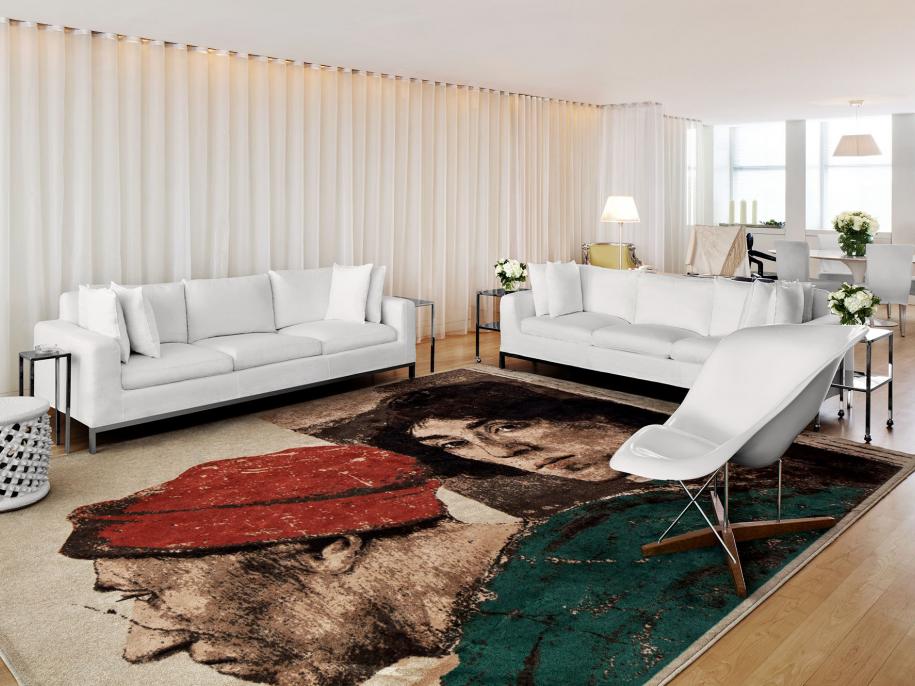 Penthouse
Square Footage
2400 Sq Ft
223 Sq M
Capacity
Up To 40 in
Reception
Step from a private elevator entrance into the wildly romantic and dreamlike Penthouses at Sanderson. This spacious and elegantly appointed suite offers a residential ambiance, with striking views of the London Eye - a memorable and unique setting for meetings, receptions and special events on request.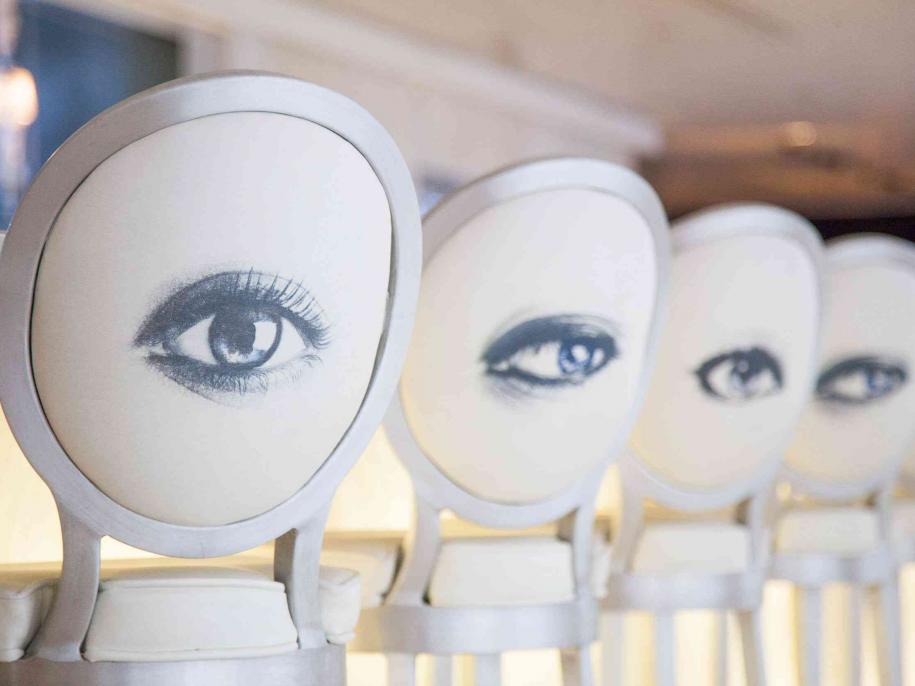 Long Bar & Courtyard
Square Footage
1905 Sq Ft
177 Sq M
Capacity
Up To 340 in
Reception
At some 80-feet in length, Sanderson's dramatic, glowing onyx Long Bar is at the heart of the Sanderson social scene. A focal attraction that draws the eye, combined with the gorgeous courtyard, it is the most ideal location for drink receptions and social events.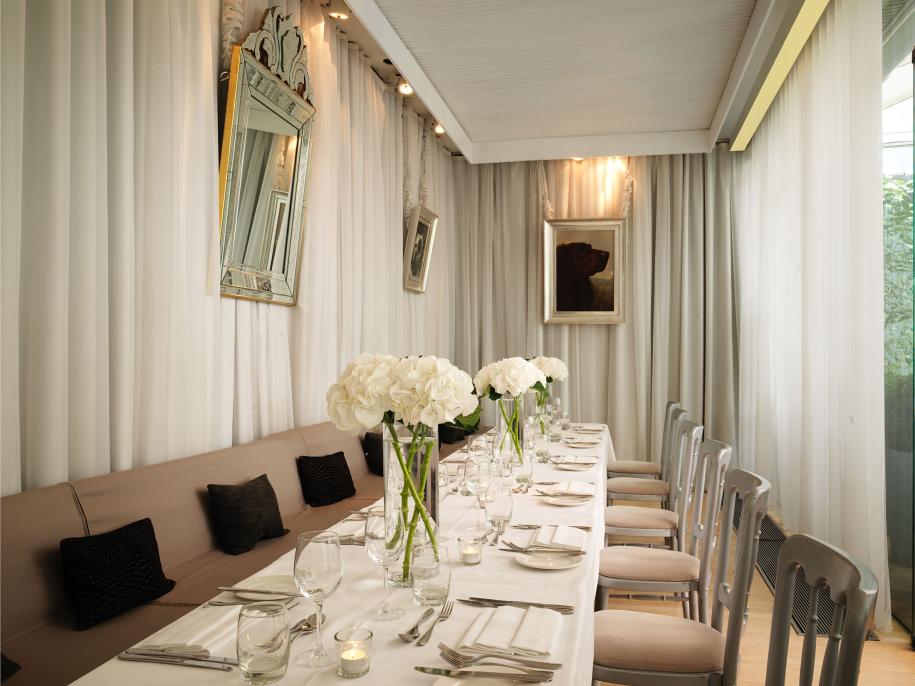 Terrace Room
Square Footage
167 Sq Ft
16 Sq M
Capacity
Up To 25 in
Reception
Beautiful and bright, the Terrace Room overlooks the waterfall and rockery in Sanderson's Courtyard from its floor-to-ceiling glass doors. This space is ideal for private dinners, boardroom and small meetings and workshops and private party receptions. The space is tranquil with a charming elegance and quirky design.
Don't Take Our Word For It
Excellent staff who service your every need and always willing to help. Rooms where always keep clean and serviced twice a day and food was excellent not to mention the best bar in London to kick back and unwind
Mike Forde, Atlanta, Georgia
The Sanderson Hotel is my go-to for working out of London. Even though it was the morning when I arrived, my room was prepared for the night. They sent up fresh fruit, water and a note, wishing me luck in my new role. (It's the little things that they do perfect!)
David C., Myrtle Beach, South Carolina
Stayed here last night and I can honestly say it will go down as one of the greatest hotel stays I've ever had. From the room to the service to the little personal touches. Sanderson is leagues above all other hotels and I've stayed in a lot of hotels.
Luke, San Francisco, California