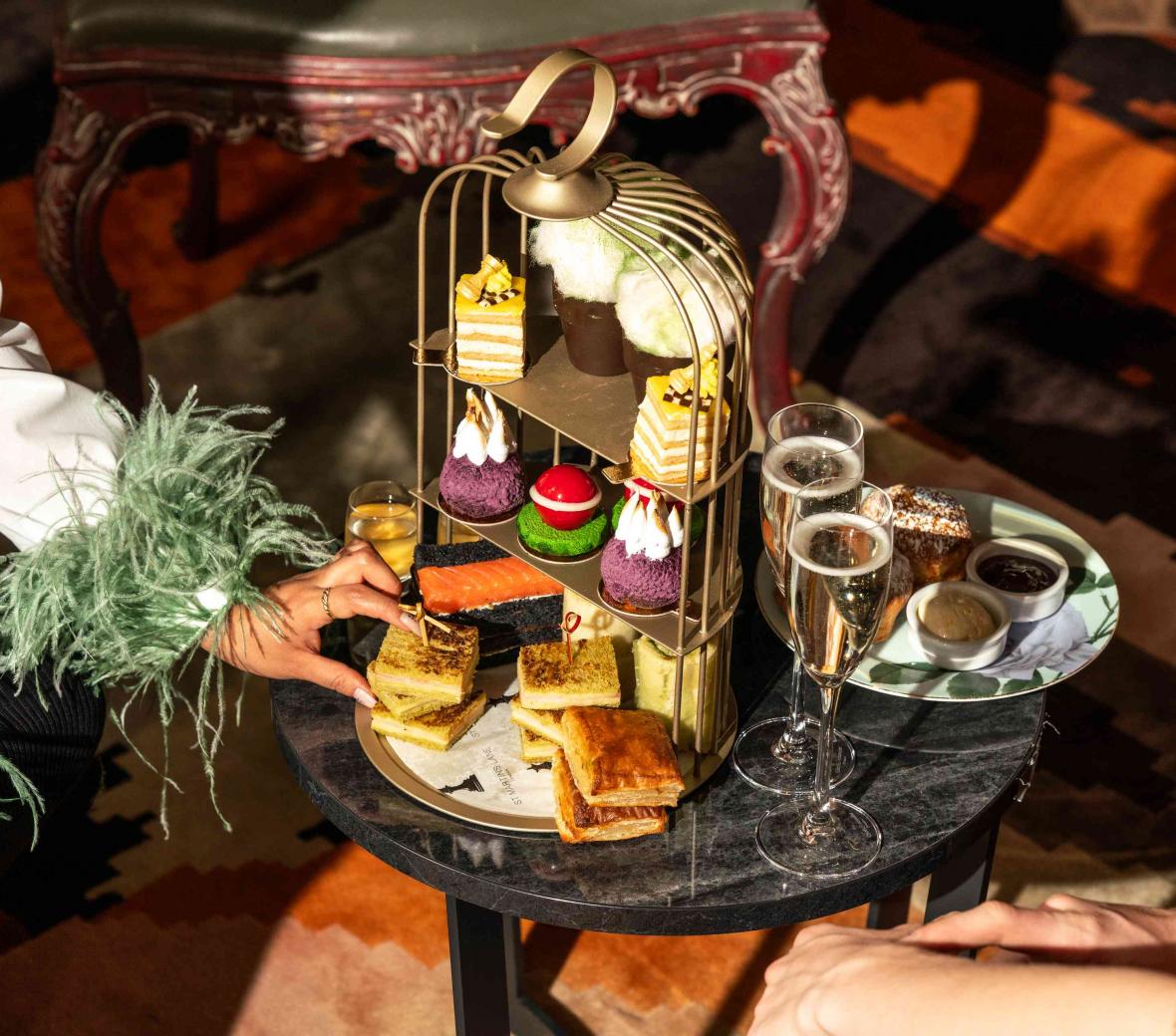 Welcome to The Den
A modern gathering place and decompression zone for you to sit back, relax and unwind in after navigating the busy streets of London.
The décor is warm and sophisticated with a tongue-in-cheek British flair – even the art on the walls is irreverent, animating the space with larger-than-life portraits and visual puns. Come and make yourself comfortable on our plush leather sofas, complete with warm, cosy lighting creating an enticing ambience.
Daily | 11.00am - 11.00pm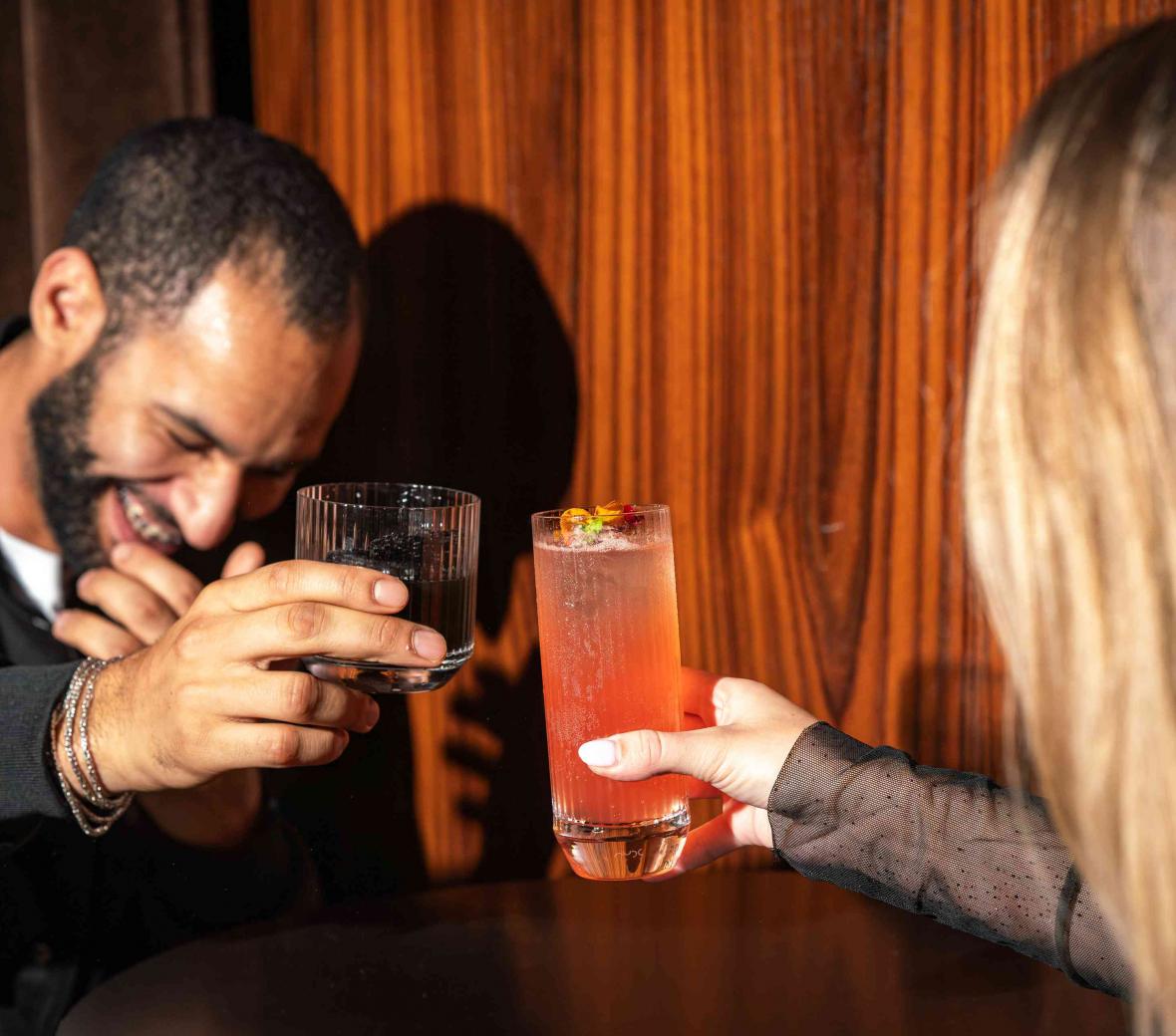 The Menu
Indulge on delicious light nibbles and larger plates including Tamarind Octopus, Chicory & Pecan Salad, Classic Club Sandwich with a vegan option, and more. Our sophisticated wine list, signature cocktails like the Kew Garden, and extensive range of spirits will entice you to stay a while. Celebrating a special occasion? Our Modern British Afternoon Tea is ready to delight you and your guests.
The Den offers comforting experiences in the heart of a bustling city. Come join us.