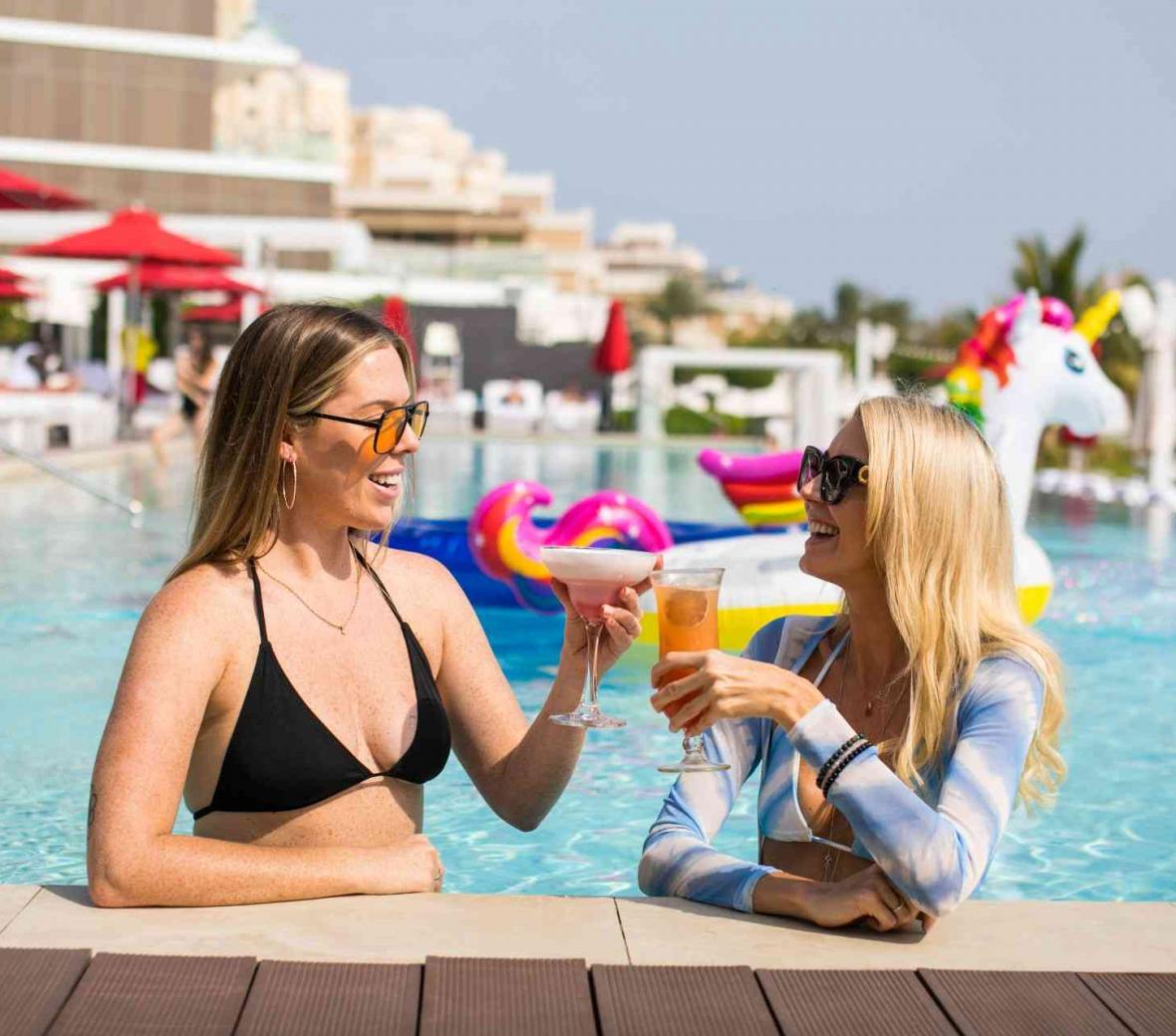 Food, Drinks and Fun for Everyone
By day or night, guests can enjoy any of Th8 Palm's transcending culinary and mixology experiences. Fluid, a second-to-none beach club, offers the personal space of its chic cabanas, trendy bites, heady cocktails, and infectious rhythms selected by the in-house DJ. Come for the vibe; linger for the ever-changing mood.
"I sit and sip and sip and think and think and sip again" is the coffee mantra of EllaMia. This cozy yet mod café's enchanting brews will give you plenty to think about. Come and exercise your right to savor.
Th8 Palm's signature dining experience is Envy. It lives up to its name with an irresistibly tempting collection of features that would even make a cynic swoon. These include stunning views, an al fresco balcony, a fresh selection of cuisine and even a disco pizza oven. What's a disco pizza oven? Discover it for yourself and be the envy of your friends.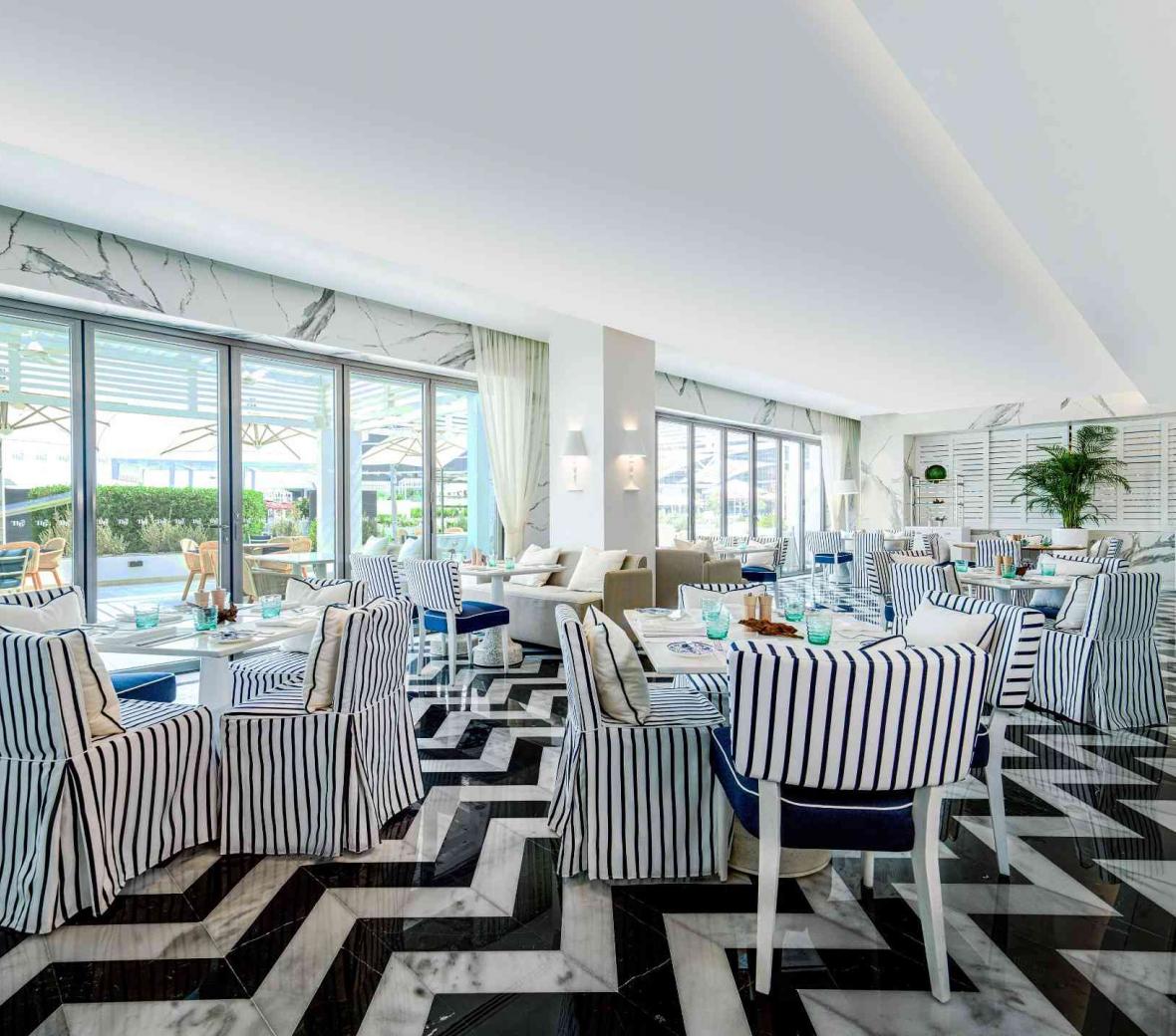 Envy
Conceptualized around the deep-rooted human desire to possess something that is someone else's, Envy is the lead venue of Th8. Its tantalizing menu and bewitching mixology menu is inspired by temptation. Guests will invariably want what everyone else has. It is what will keep them keep coming back for more. Everyone, wants, Envy.
Offers buffet breakfast, a Mediterrasian inspired a la carte lunch and dinner menu, bar and large al fresco terrace with serene ocean and Palm views.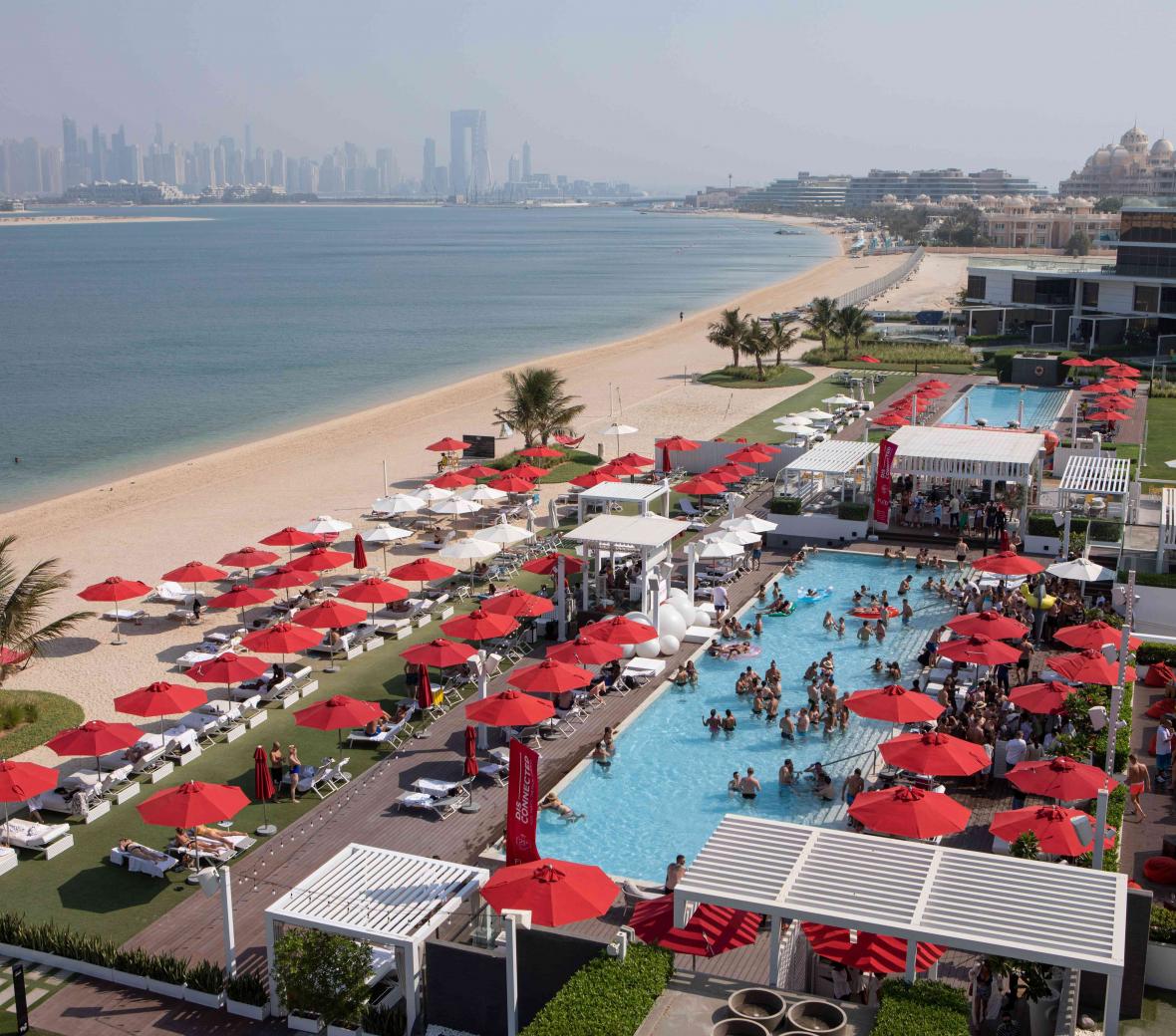 Fluid Beach Club
Fluid knows neither form nor conformity. This is where life is unrestricted, intuitive, and adaptive. Welcome to decadence at its finest. Let your hair down or follow your heart like the ocean's ebb. This is where seamless service meets delightful cocktails, incomparable bites, captivating beats and a stream of unending merriment.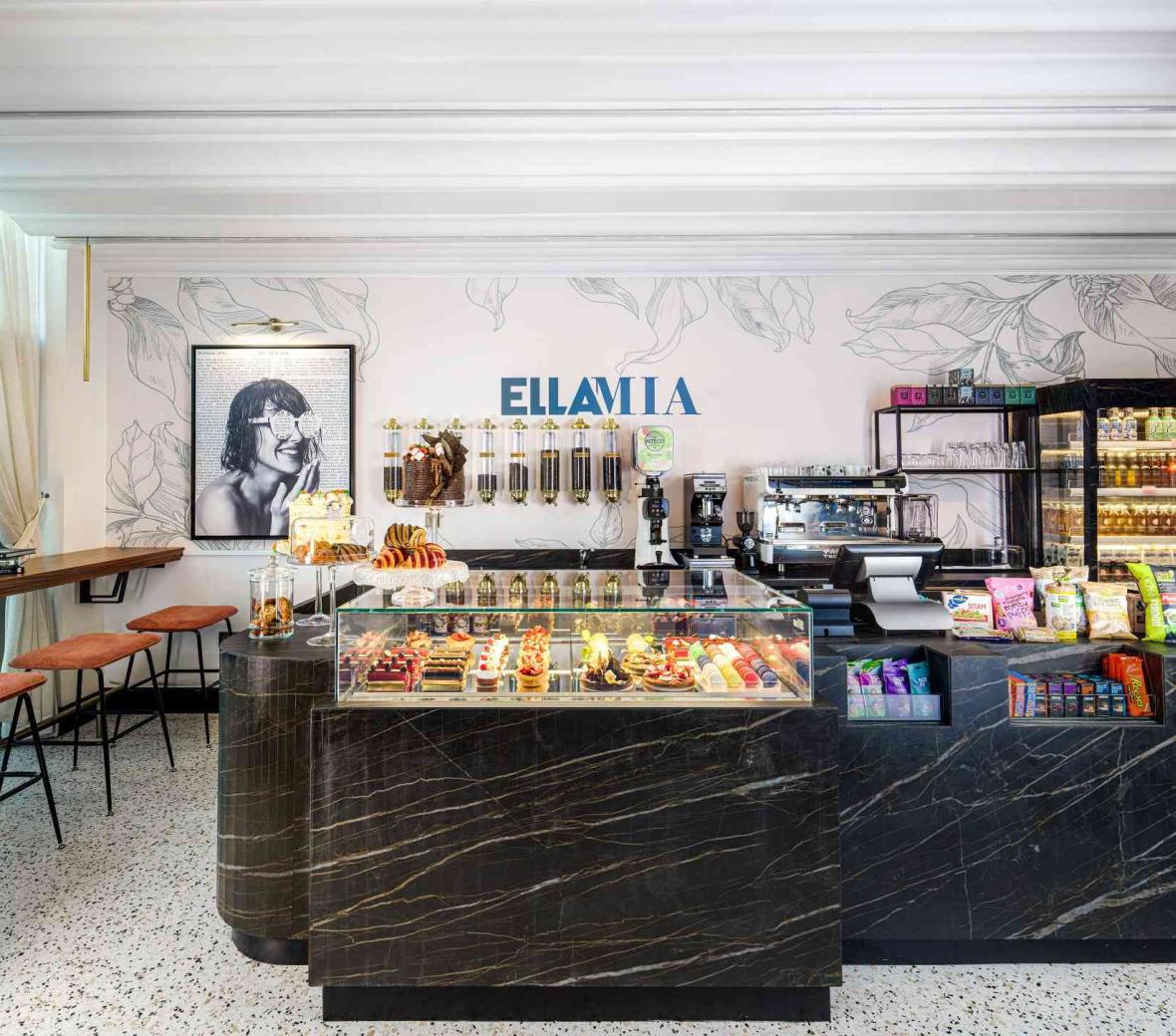 EllaMia
Joyous, sophisticated and modern. This coffee brand transcends the ordinary by bringing a sip of Los Angeles' craft coffee culture to Dubai. Adorned with dusty pink hues, rose gold textures and subtle floral patterns, EllaMia is a refreshing retreat from the hustle. Have a cup.