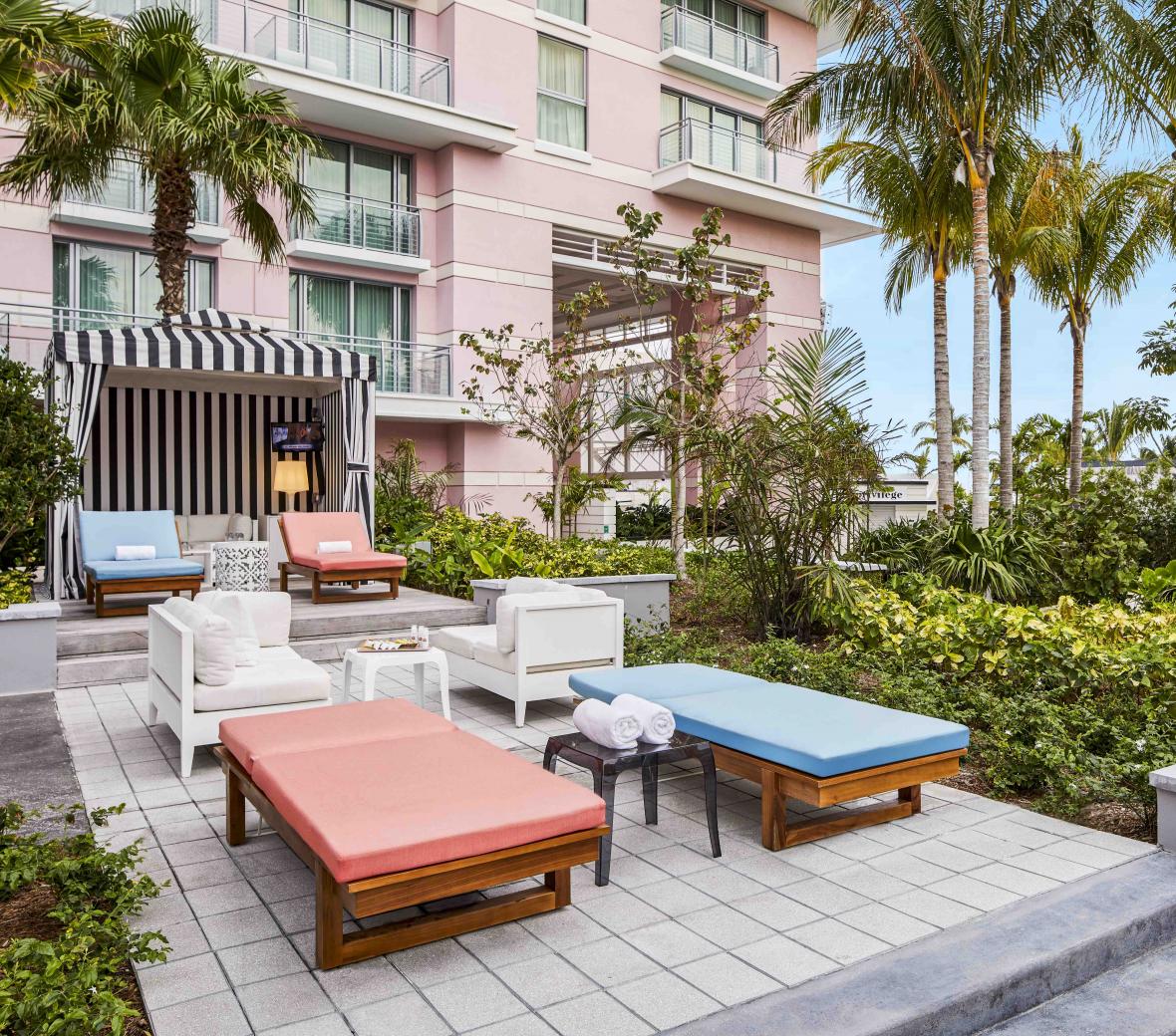 Life Spectacular
On the northern shore of New Providence Island, you'll find the white sands and tranquil turquoise waters of secluded Cable Beach, widely regarded as one of the most breathtaking beaches in The Bahamas. With a rich history as a destination for the international jetset, this pristine shoreline is experiencing a revival among a new generation of travelers looking for a Bahamas resort vacation where they can play, recharge, and experience the vibrant culture of the islands.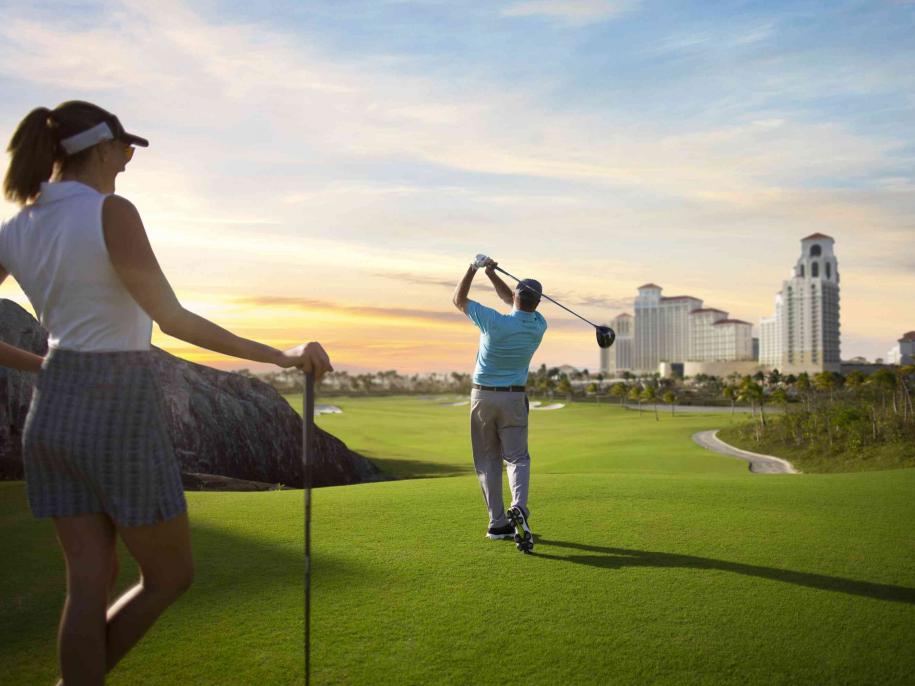 Royal Blue Golf
Designed by the legendary Jack Nicklaus, Royal Blue is a spectacular 18-hole, par-72 course that winds its way through a naturally evolving tropical landscape.
Leave your clubs at home. Treat yourself to an exceptional rental club experience featuring the latest golf equipment from Callaway, Taylor Made, Titleist, PXG and Itobori. Hit the practice range with our golf professionals who will determine the perfect clubs to fit your game.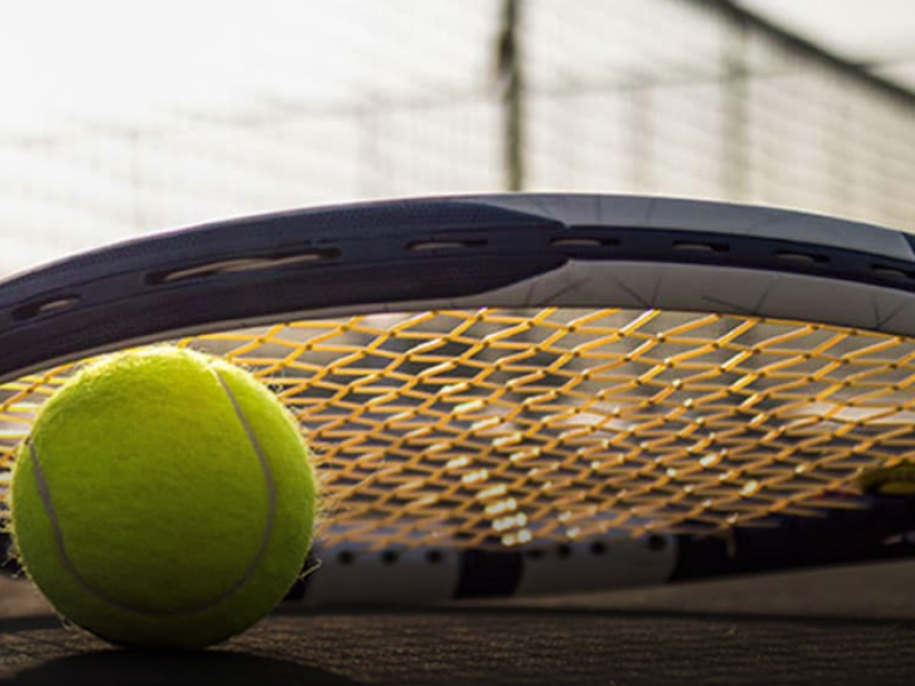 Tennis
Featuring nine meticulously maintained courts, Baha Mar serves up some of the finest tennis experiences in The Bahamas.
Baha Mar's tennis program is directed by Peter Burwash International, a worldwide leader in first-class services and instruction for tennis enthusiasts of all ages and experience levels.
Resort guests are encouraged to reserve a court, pick up a game, schedule a private lesson or attend a walk-in clinic or mixer at this premier racquet club.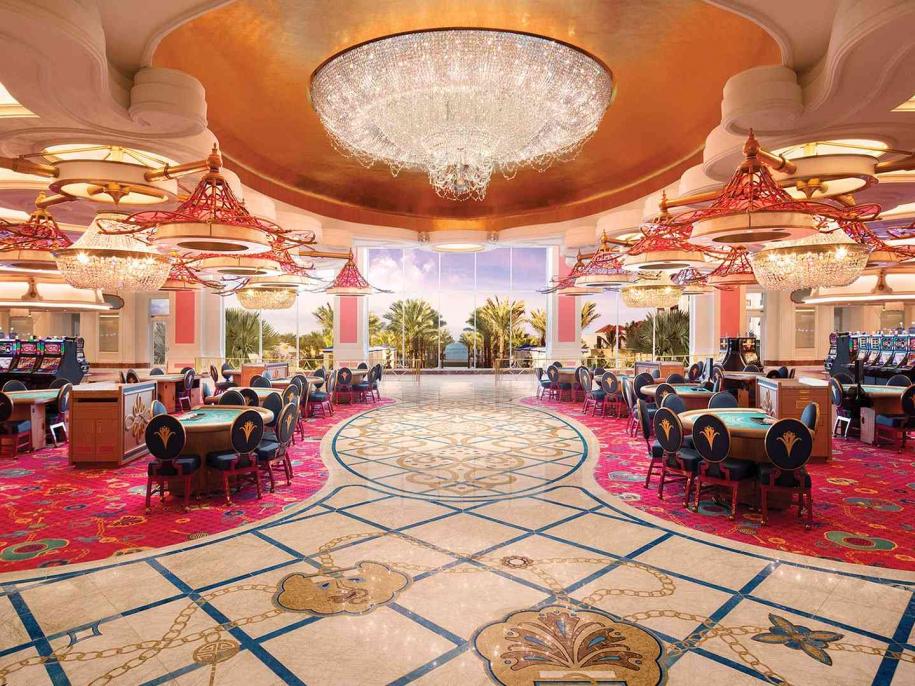 Baha Mar Casino
A casino with an ocean view? Jackpot. Baha Mar is home to the largest, most thrilling casino in The Bahamas, featuring over a thousand state-of-the-art slot machines, and 119 action-packed tables offering blackjack, baccarat, roulette, poker, and so much more. Here you'll find a perfect combination of high energy and sublime luxury that goes far beyond the dazzling casino floor.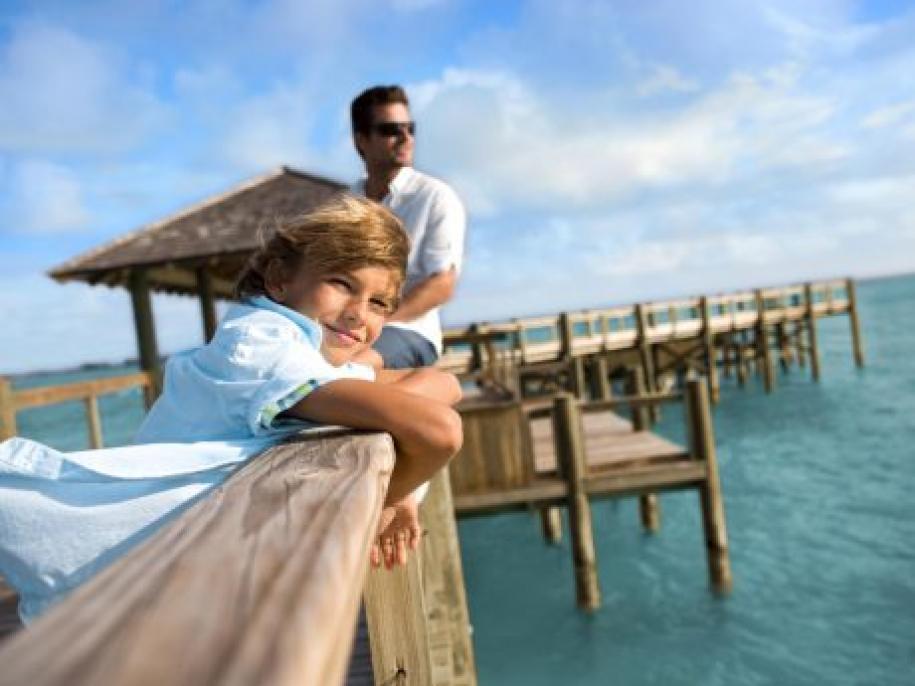 Explorer's Club
With over 700 islands and cays, The Bahamas, has for centuries held a magic and mystery for explorers from all over the world. From Arawaks and Lucayans; adventurers and pirates and now visitors, there is always an amazing discovery on the island shores.
At Baha Mar Explorers kids club, we take to heart the thrill of discovery. Through creative programming our Exploration Hub is designed to engage our three Baha Mar pillars; Culture, Community & Conservation.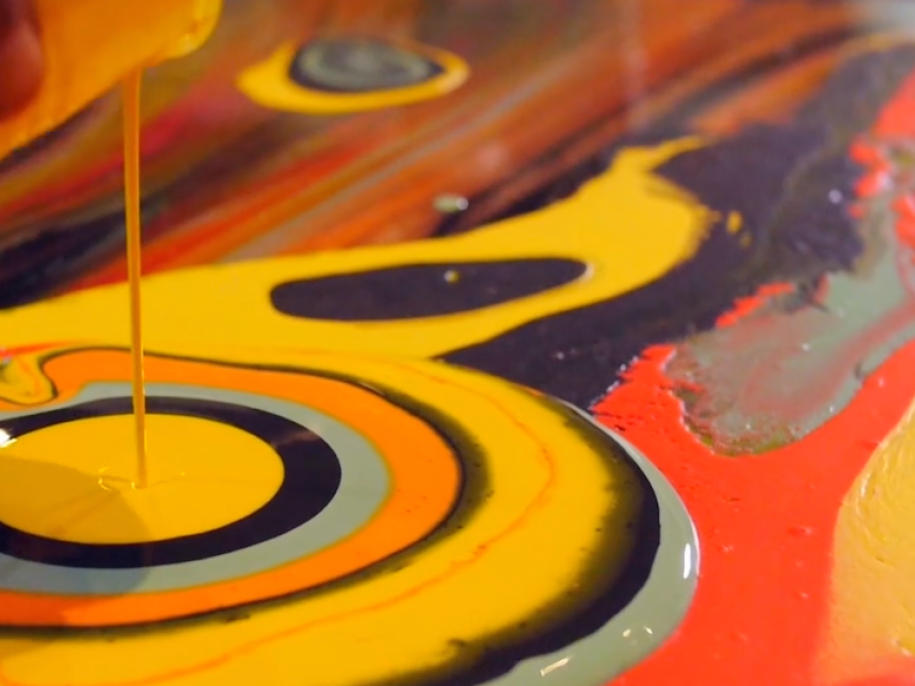 Art Exhibits
Much more than a vast collection of contemporary art, The Current Gallery and Art Center is a hub for compelling Bahamian artistic experiences. A center for recognizing and supporting a strong creative community through captivating exhibitions, workshops and lectures, artist residences and partnerships with local collectors.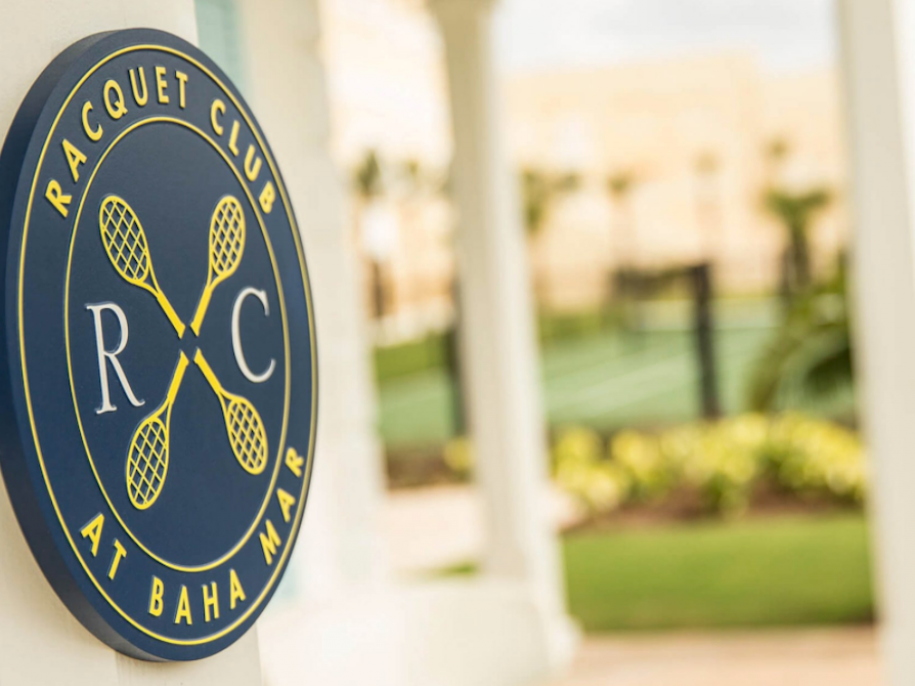 Racquet Club
Nine brand-new tennis courts await, with 6 professional hard courts, 2 Har-Tru clay courts, and 1 real grass court.
Inside our Pro Shop, a friendly and dedicated team of tennis professionals are at your service, offering top-of-the-line racquets and equipment for rent or purchase.
Fitness
Whether you're looking to break a sweat with a quick treadmill run or center your body and mind with some yoga, Baha Mar offers a wide range of fitness options in a stunning setting.
Increase your cardio or build strength on state-of-the-art equipment as you behold an impressive view of calm waters and swaying palms. Indoor and outdoor fitness classes led by expert trainers are also available to keep you working toward your fitness goals throughout your stay.
Hours of operation 5am to 8pm.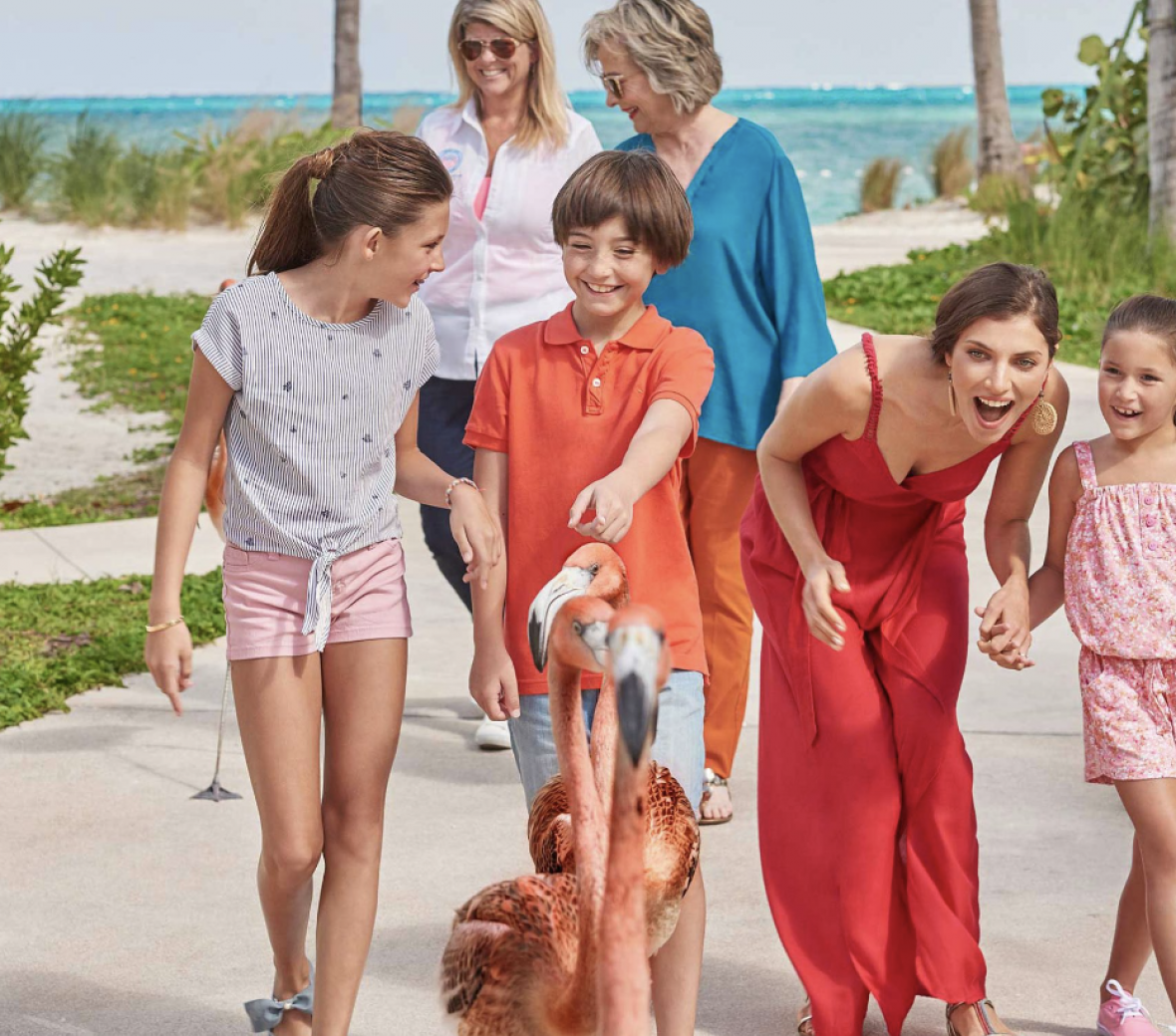 Animal Encounters
Committed to both the conservation and celebration of nature, The Sanctuary offers daily feedings for curious nature lovers of every age. This feeding area grants guests an unprecedented opportunity to behold the spectacle of wildlife in The Bahamas, while learning about Baha Mar's ongoing efforts to protect, preserve, and co-exist in this incredible environment.
Come mingle with the flamingos during our daily parades starting at Flamingo Cay, 9:30am and 3:30pm daily. Complimentary – No reservations required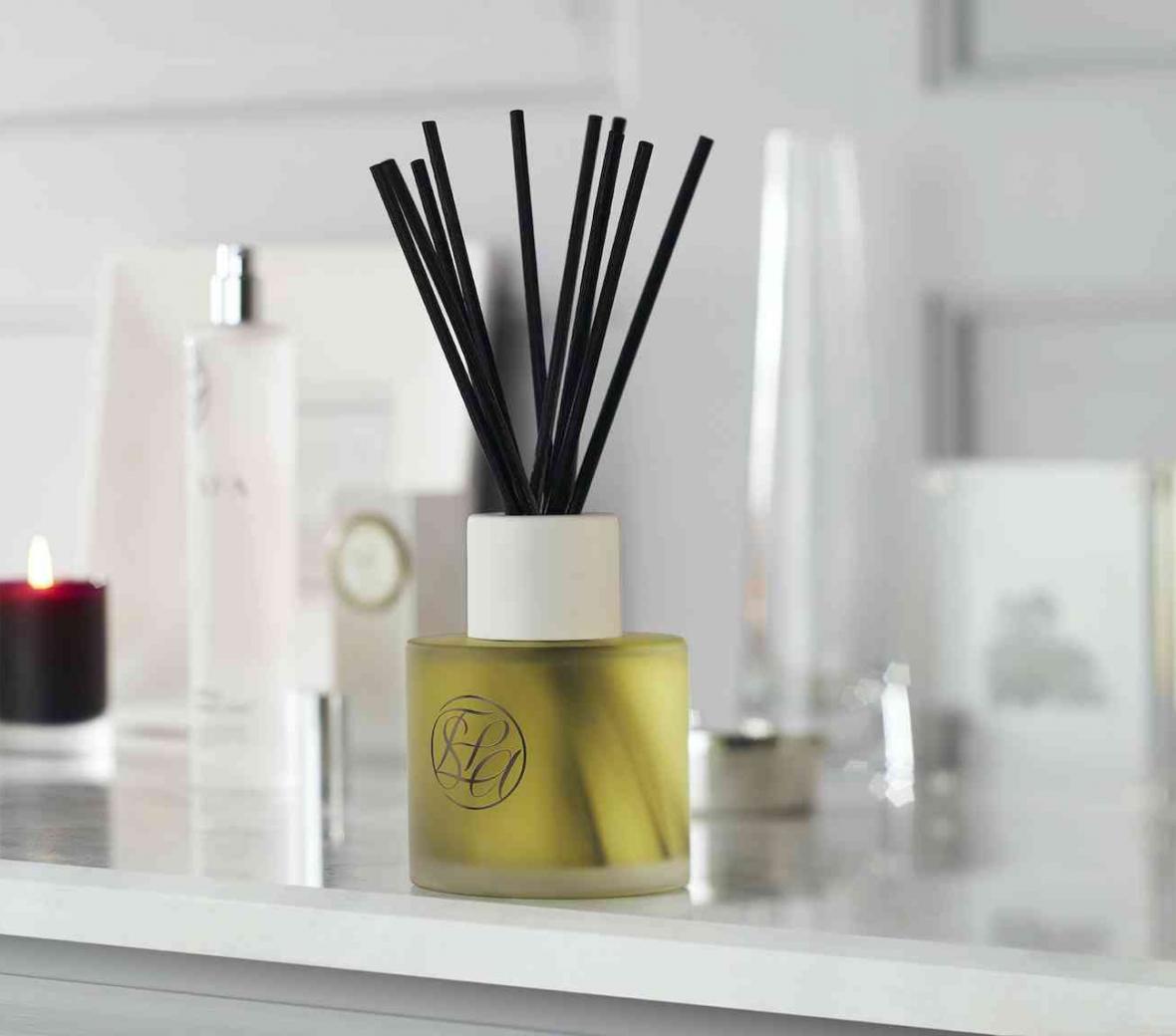 Spa
The first flagship ESPA in the Caribbean follows the brand's location-inspired philosophy, bringing Baha Mar guests an experience rooted in the unique beauty of The Bahamas' natural surroundings.