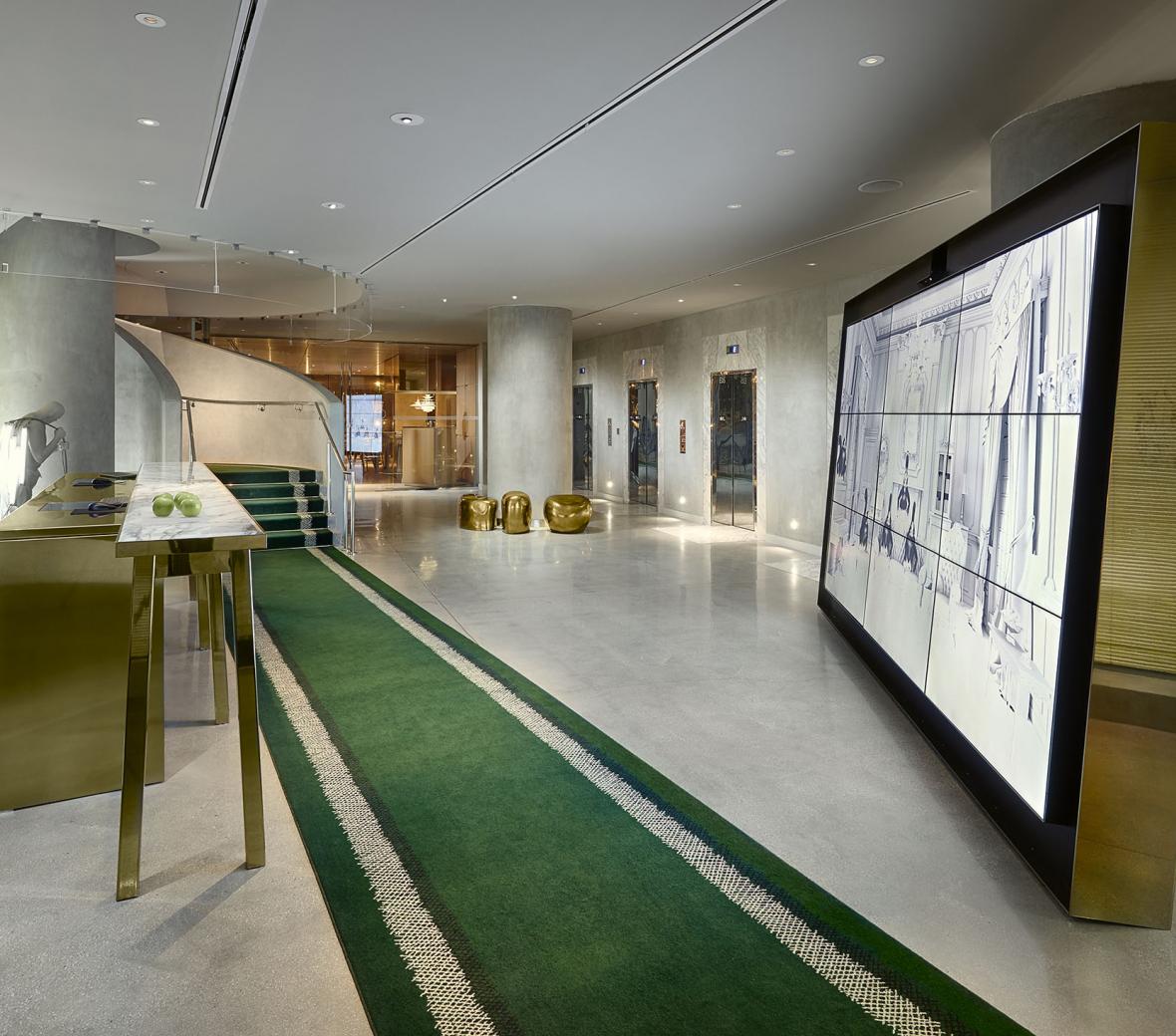 Set on South Miami Avenue in the heart of Brickell, SLS Brickell Hotel & Residences marries the design genius of Philippe Starck,
with the luxury lifestyle of SLS to conjure a unique experience with something to delight the senses and fire the imagination of all guests.
The unparalleled ambiance of SLS Brickell comes alive during poolside soirées on the luxuriously landscaped Altitude Pool terrace, where private cabanas and alfresco dining spark excitement all day long and late into the night.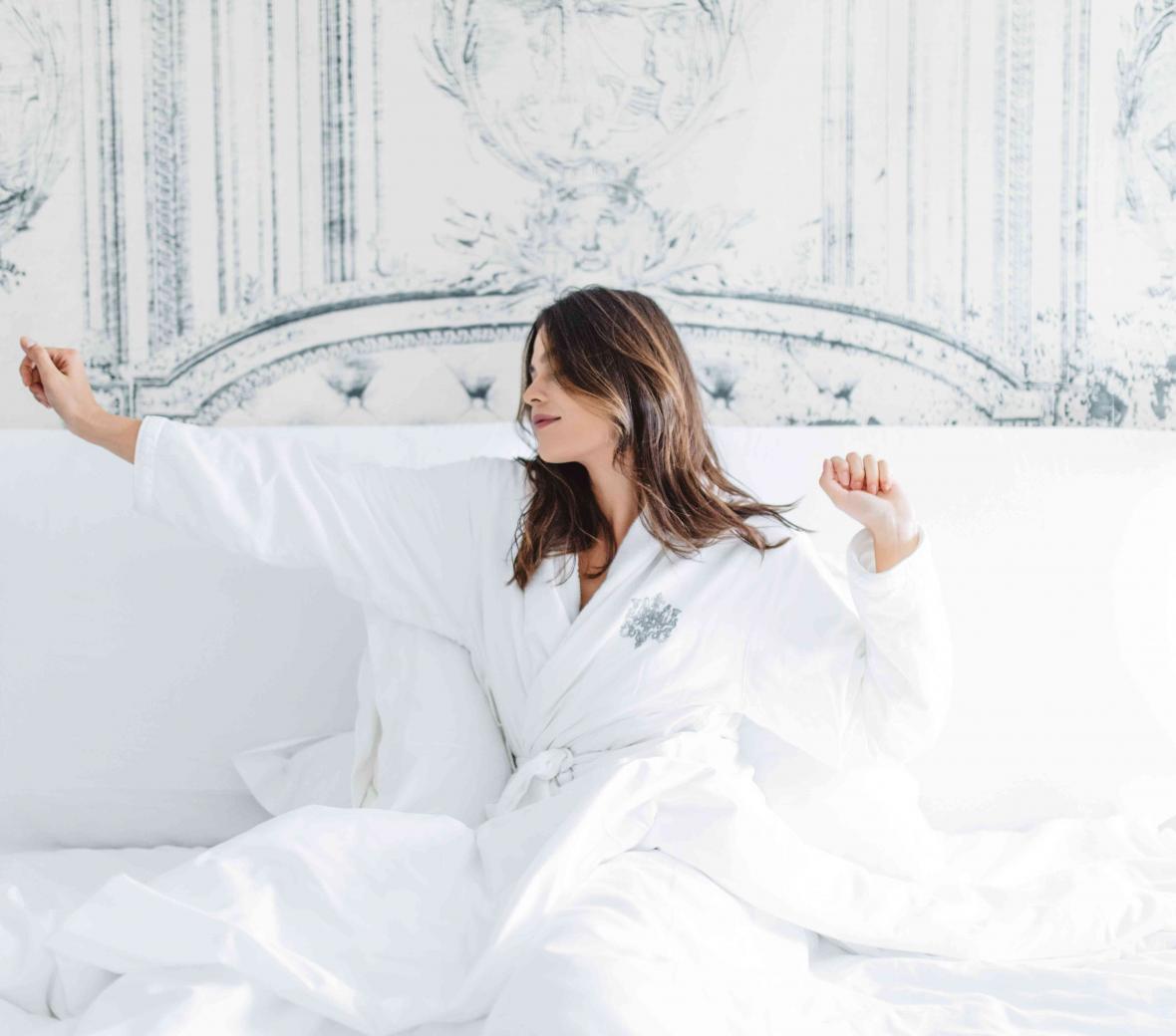 Bring SLS Home
Experience the luxury of SLS Hotels & Residences at home. You deserve to be pampered, and our iconic SLS bedding, apparel, merchandise and spa products are just a click away.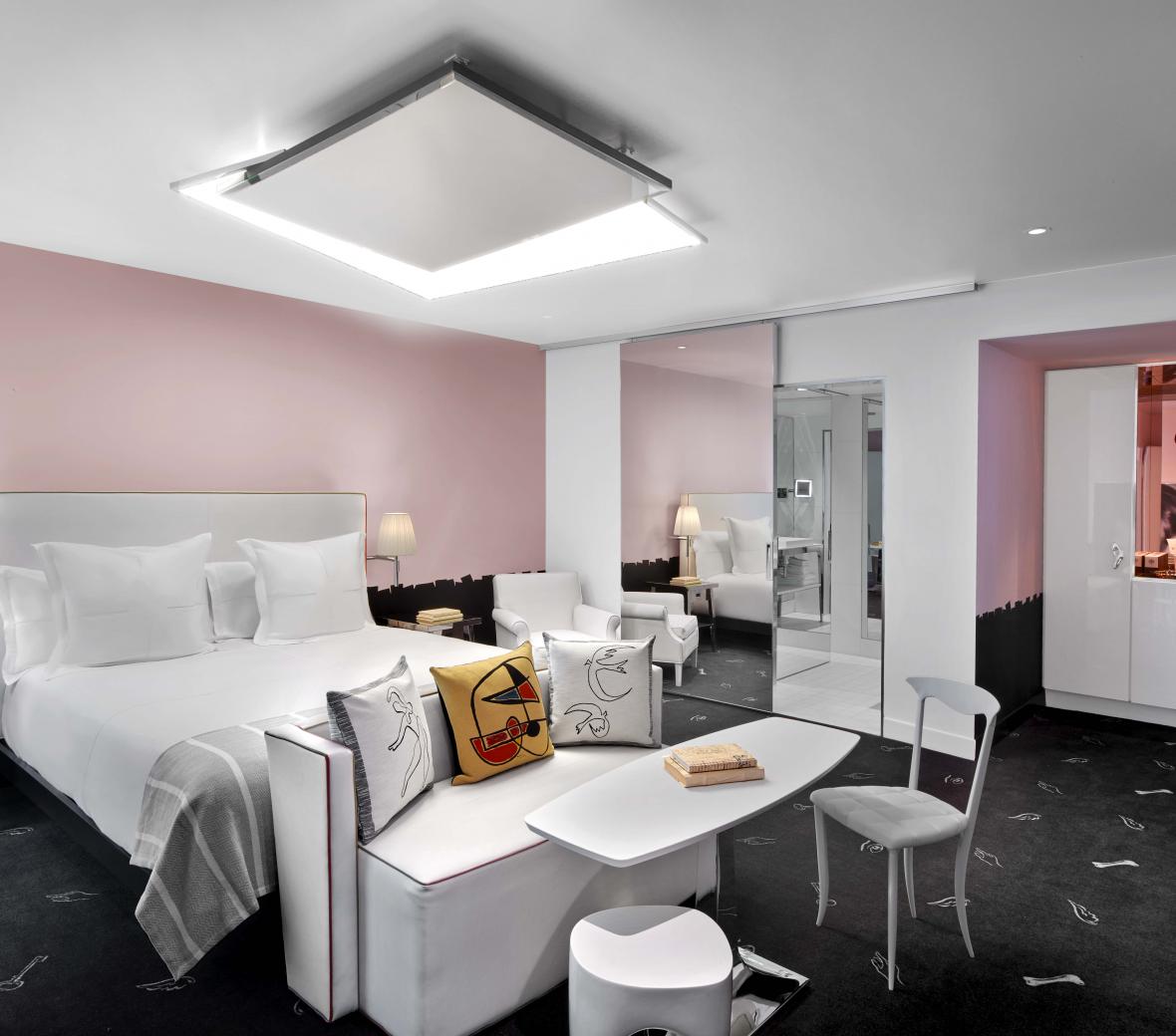 Rooms & Suites
Enjoy chic amenities, luxury linens, and beautiful balconies with spectacular panoramic views of downtown Miami.
Boasting designs by Philippe Starck and amenities by Ciel Spa, SLS Brickell offers guests 124 exquisitely designed rooms. Each features immaculate decor and luxuries like modern furnishings, minibar, high-speed Wi-Fi, nightly turndown service, rainfall showerheads, and complimentary robes and slippers.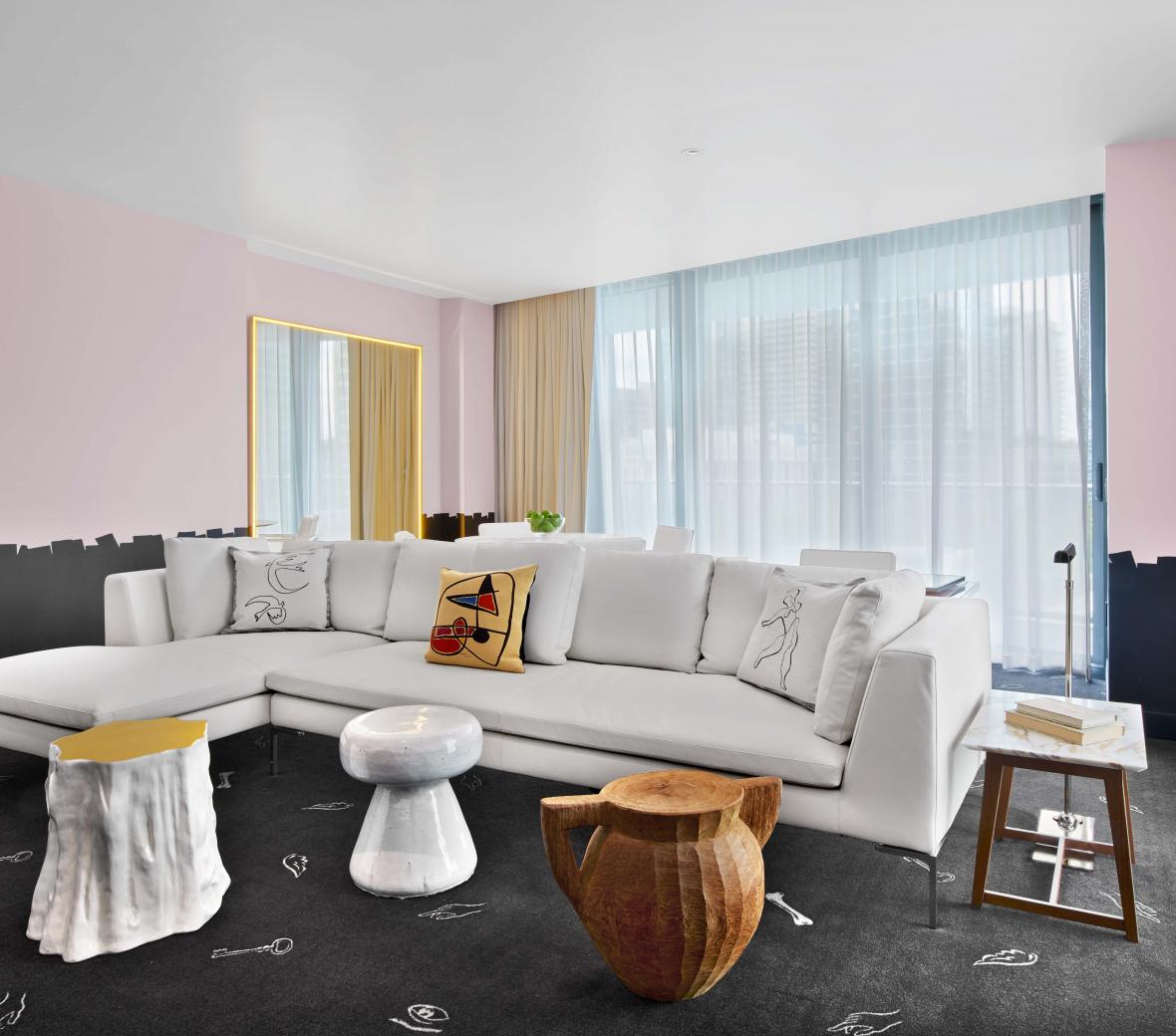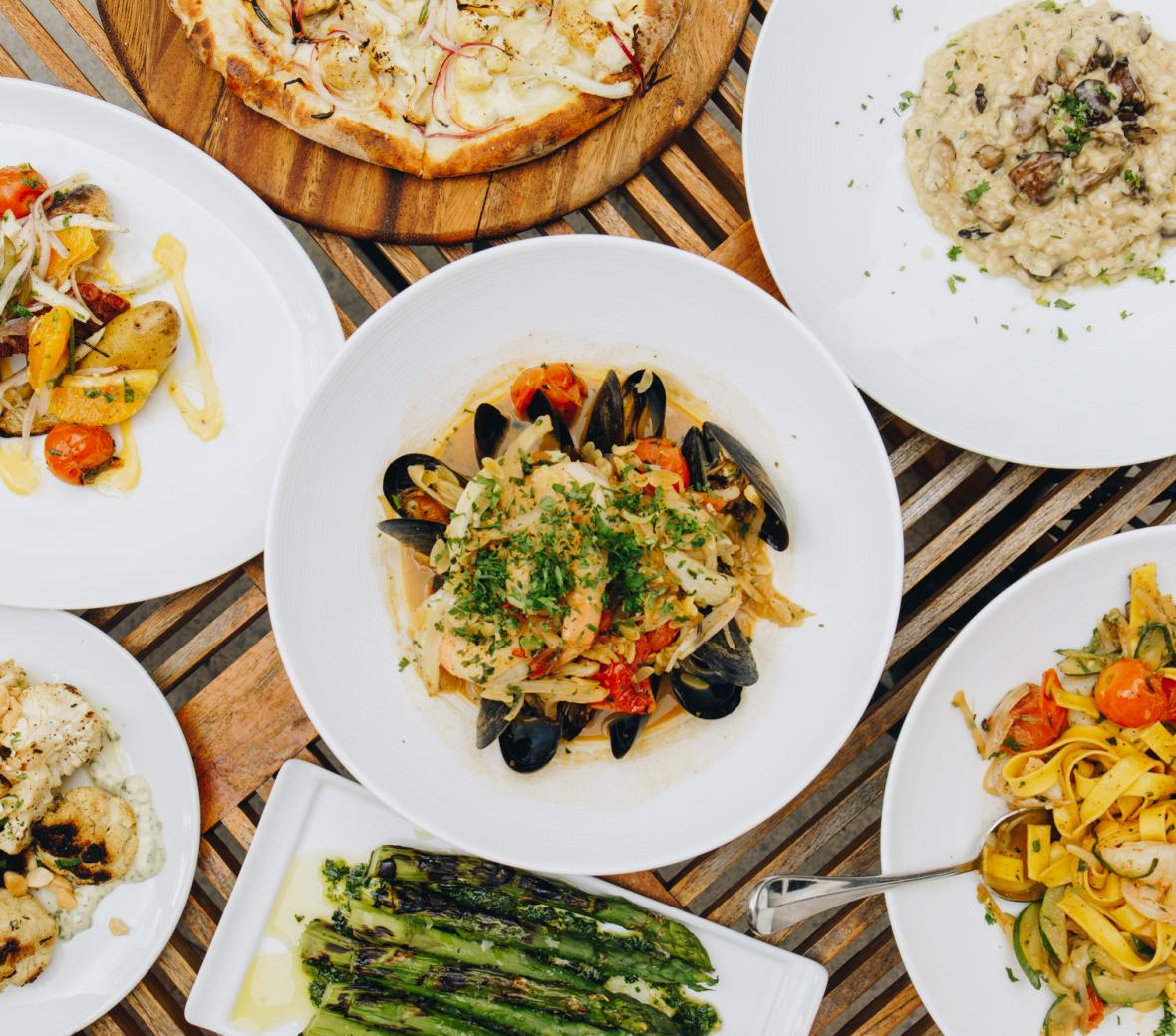 Dine & Drink
A dynamic dining destination, SLS Brickell harnesses the design genius of Philippe Starck and to savor life slowly. World-class decor, superb cuisine and "the scene" akin to SLS create the best—and most memorable—Miami dining experiences.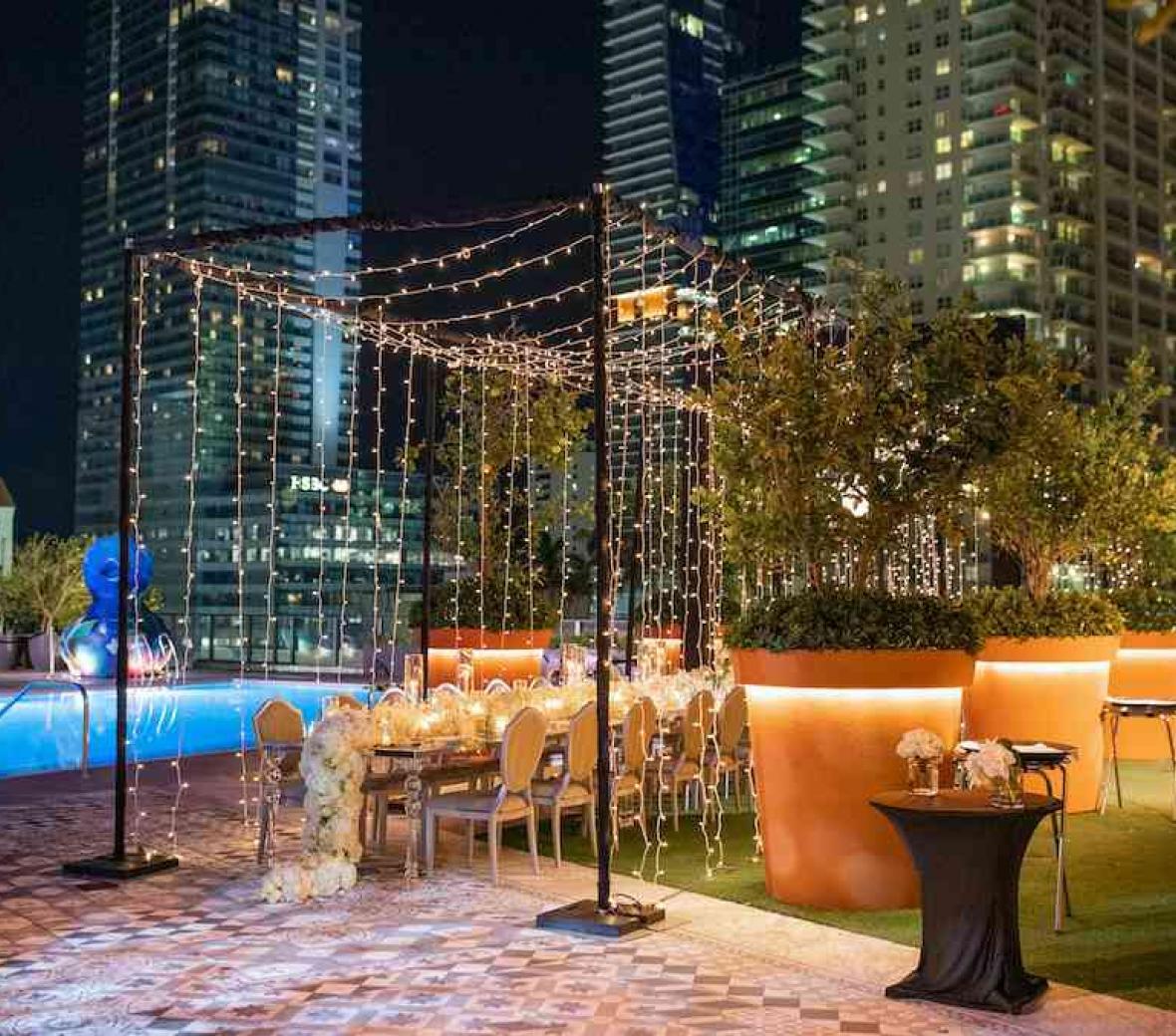 Meetings, Events & Weddings
With more than 58,000 square feet of indoor and outdoor event space; we pair breathtaking venues and creative culinary offerings with the best-in-class service that you've come to expect for your next Miami meeting or event!
Spend your big day at SLS. Our team is here to help you every step of the way to create the most memorable wedding day imaginable. Explore our spaces and connect with us for details on how we can customize your dream ceremony, big or small.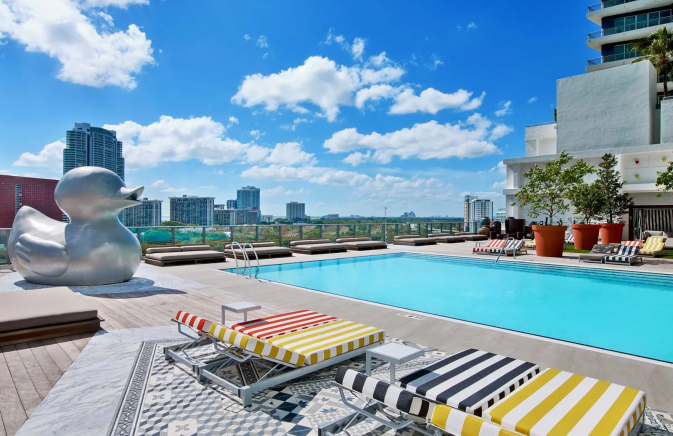 The Points Guy
The best hotels in Miami, from luxury beach stays to points properties
If you're new to Miami, your choice of where to stay can be overwhelming…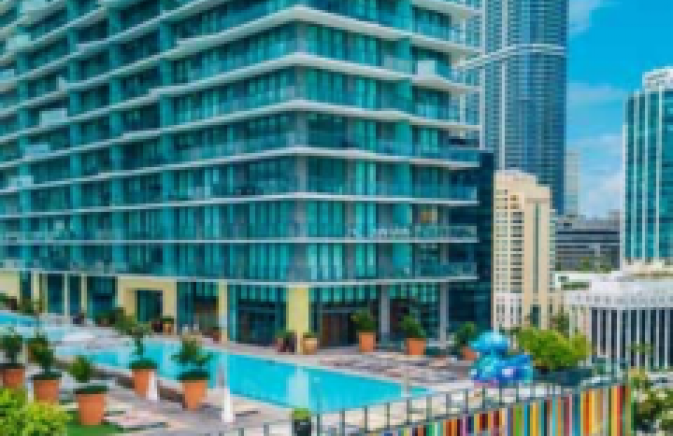 Global Traveler USA
Review: SLS Brickell Miami
ARRIVAL/CHECK-IN: My colleague and I stayed at SLS Brickell Miami last…
Don't Take Our Word For It
Great find in the heart of downtown. SLS combines style and luxury and is right in the center of all the good restaurants and bars in Miami' s downtown area. Would def recommend it! Also enjoyed the restaurant here.
We try to go to Miami every couple of months for a romantic weekend. We had been wanting to visit the SLS in Brickell, it's new and well located. It's a very pretty hotel – the decoration is just so wonderful, I loved it.
Sia Alexis Baum , Clearwater, Florida
Top service, very professional staff. Go out of their way to help the guest. Rooms are very modern and clean, maid service friendly and prompt. I would highly recommend to others. Near the fast young area, everywhere in Brickell very clean and fine lined.