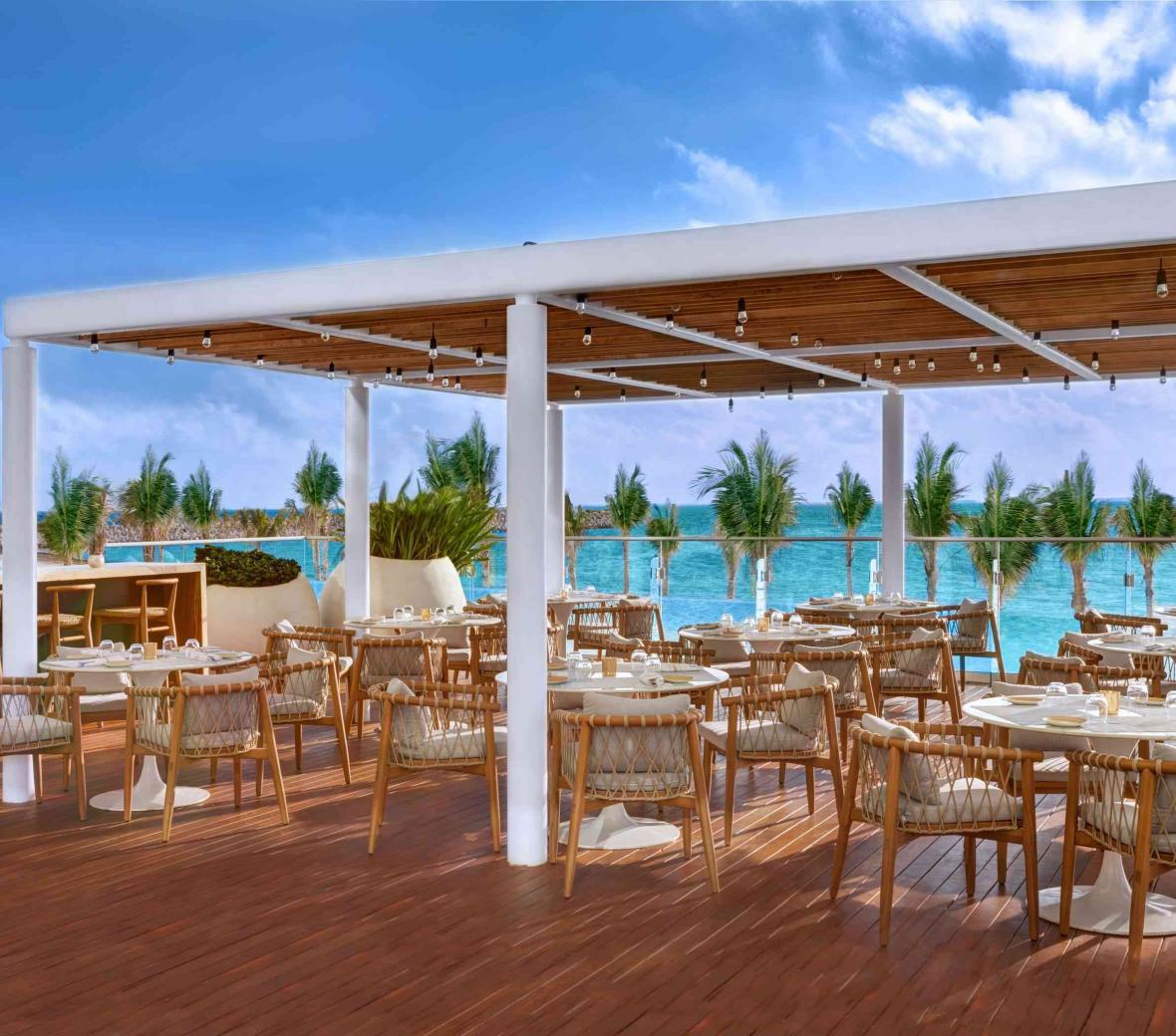 Dine & Drink at SLS Cancun
A dynamic dining destination, SLS Cancun harnesses the culinary expertise of award-winning chefs and the energy of sbe's dynamic nightlife offerings.
Blending world-class decor, world-renowned cuisine and "the scene" akin to SLS, we create the best dining experiences to remember.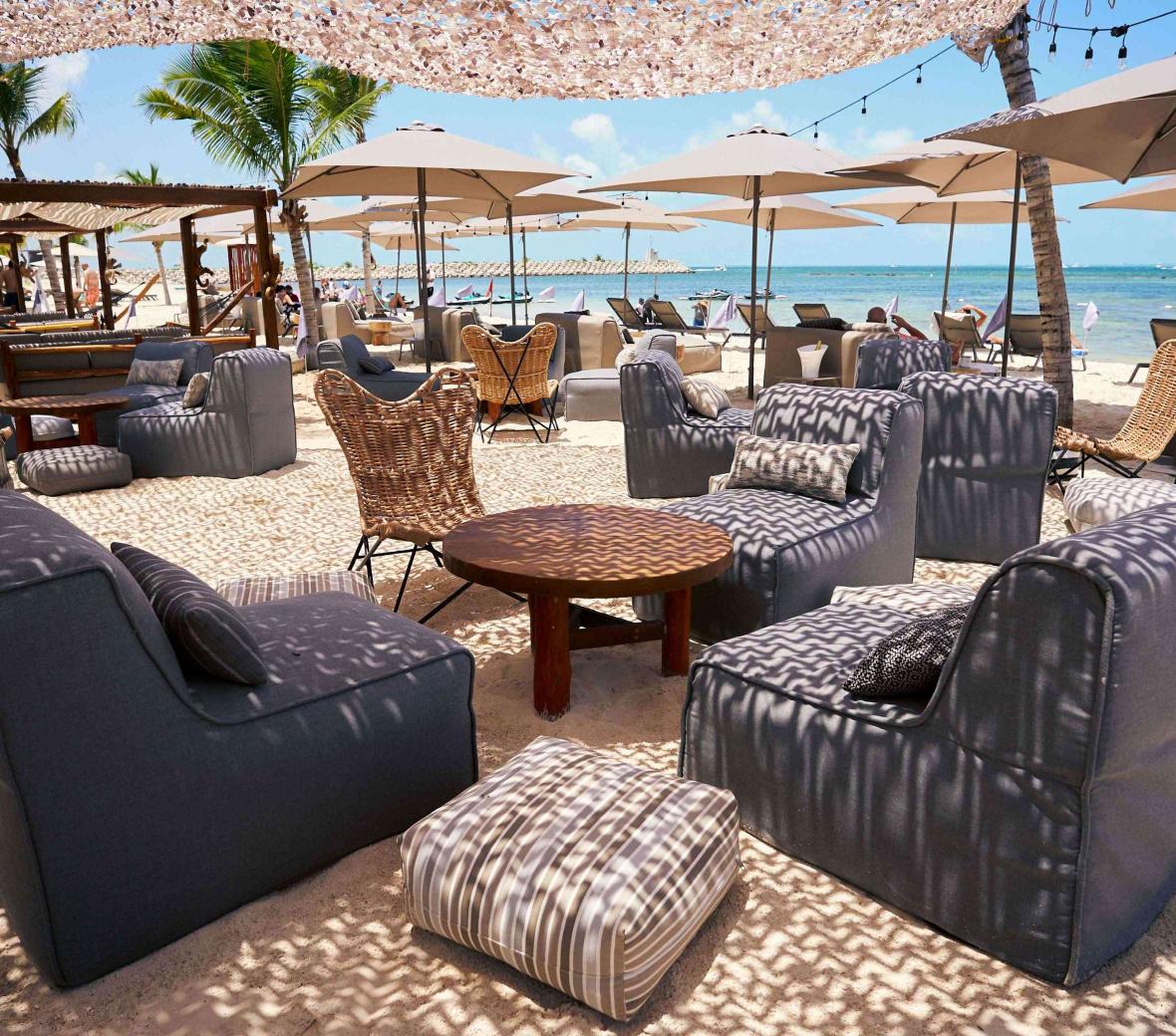 Bungalow Beach Club
First class amenities and top-level service. Eco-chic design inspired by the French Riviera. World-class offering in both mixology and gastronomy. Luxury lifestyle in an open & natural atmosphere.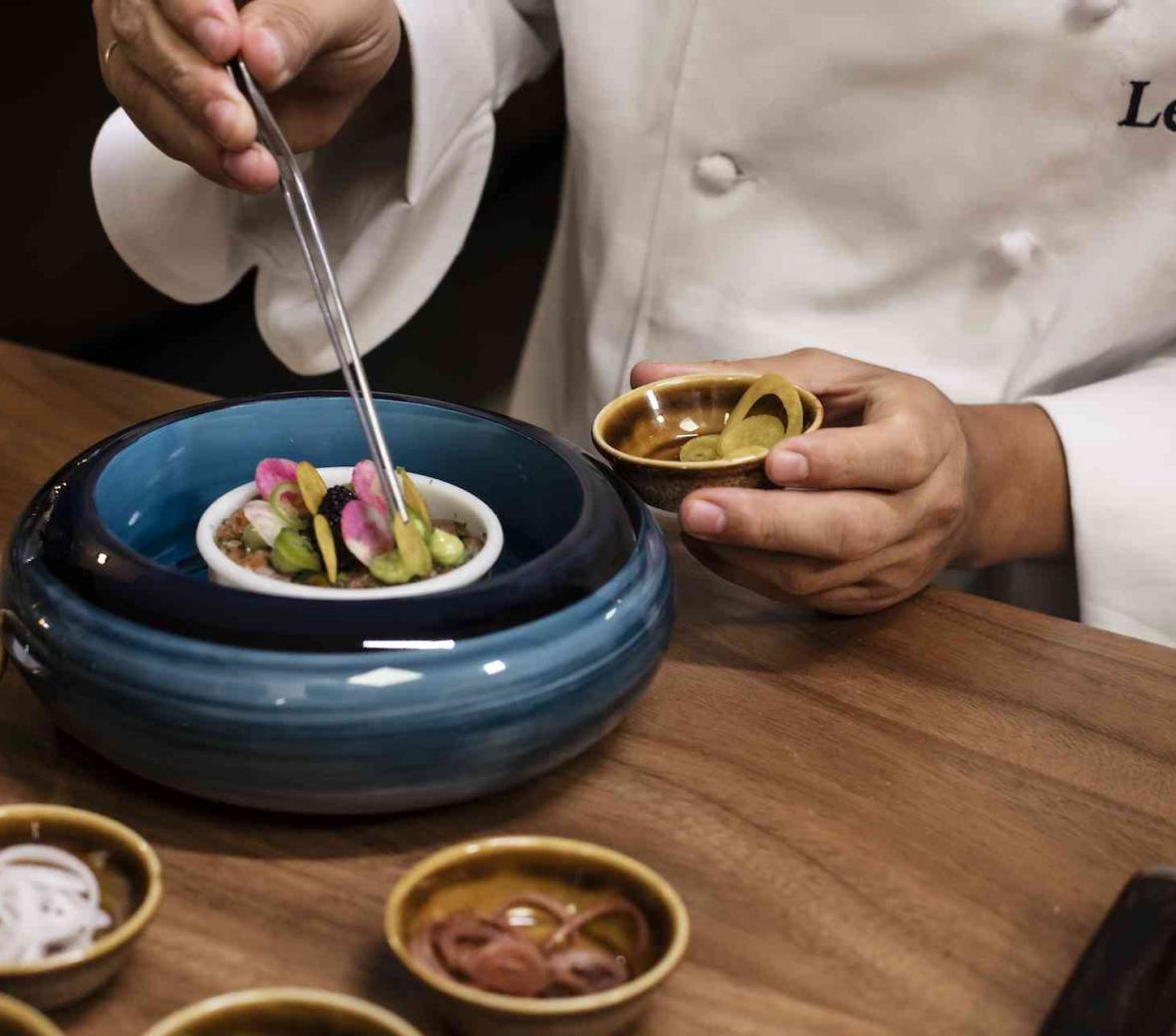 LEYNIA
Led by Chef Jose Icardi, LEYNIA is a new Argentinean Grill inspired by flavors from Japan, melding the rustic allure of open flame cooking with the iconic, modern setting of the SLS Cancun. Guests will be delighted with theatrical touches like tableside food and drink presentations served from roaming Bicicletas.