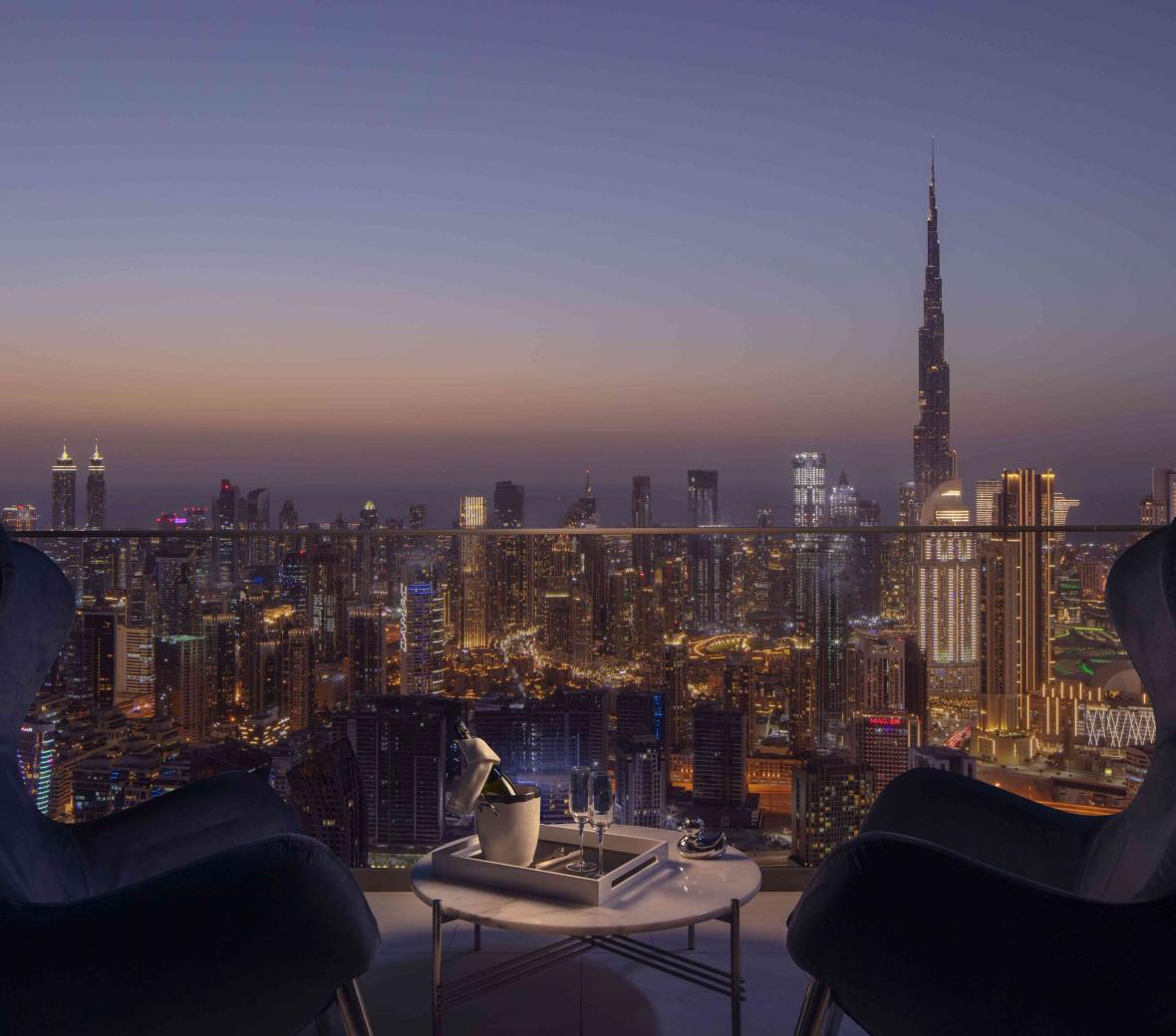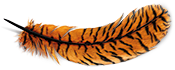 Your perfect life, with a twist
Looking for a more intimate place to stay in Dubai? SLS Dubai is redefining the future of luxury living by creating an understated feeling of calmness with an upscale aesthetic. Spy on blue or green scenery from the rooms' spacious terraces and balconies. As guests, you can set your sights on the azure-hues of the Dubai Creek, overlook the twinkling lights of the Burj Khalifa district or marvel at the complete unobstructed views of a city, come sunset or sunrise.

Decorated in lilac and violet tones, with romantic accents of rose-gold motifs, the sublime layouts of the rooms, courtesy of award-winning architects Aedas and interior designer Paul Bishop, are the epitome of luxury living, with a playful twist.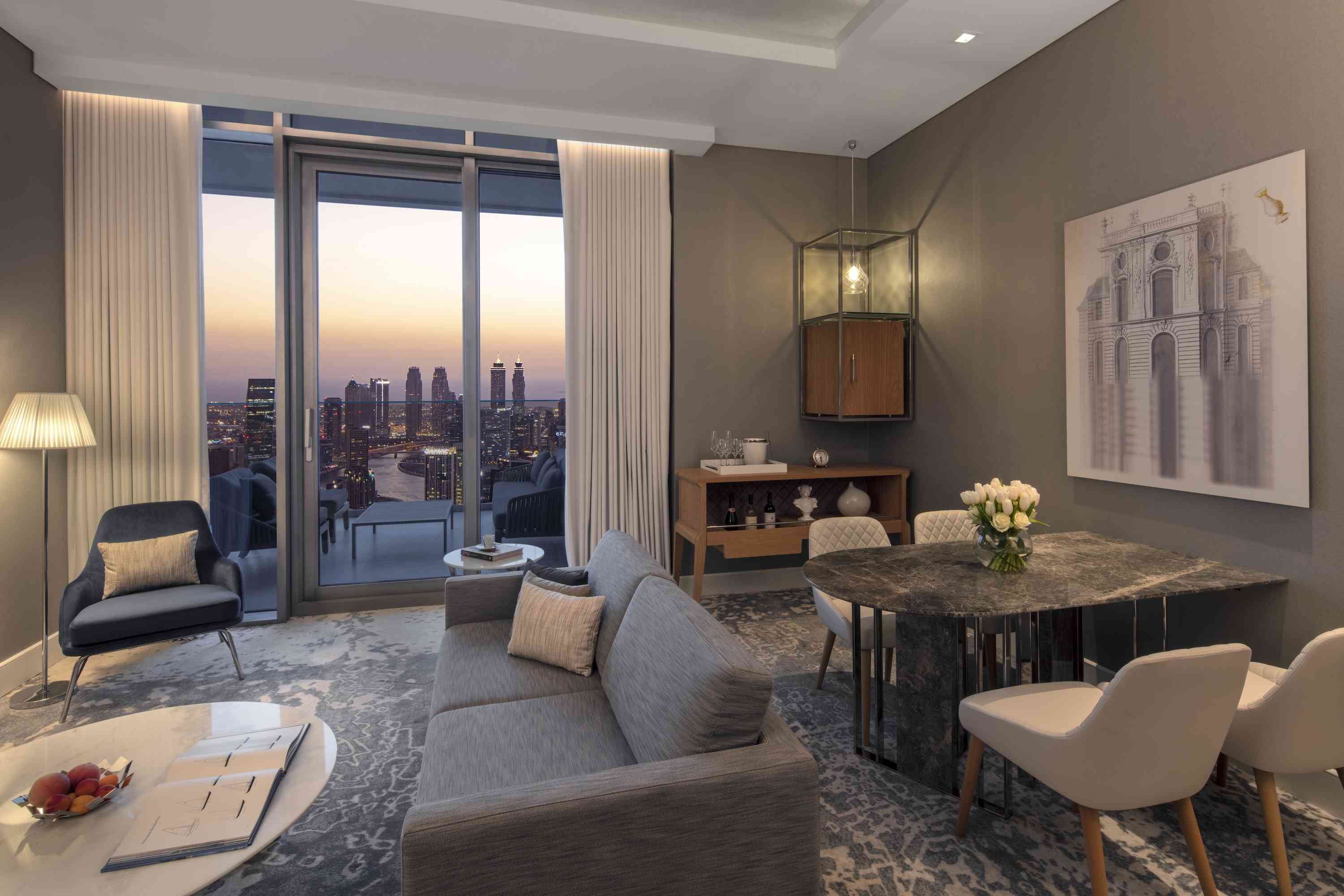 Sky Family King Suite with Balcony
24-Hour Room Service
Ciel Bath Amenities
Desk/Office Space
995 sqft/92 sqm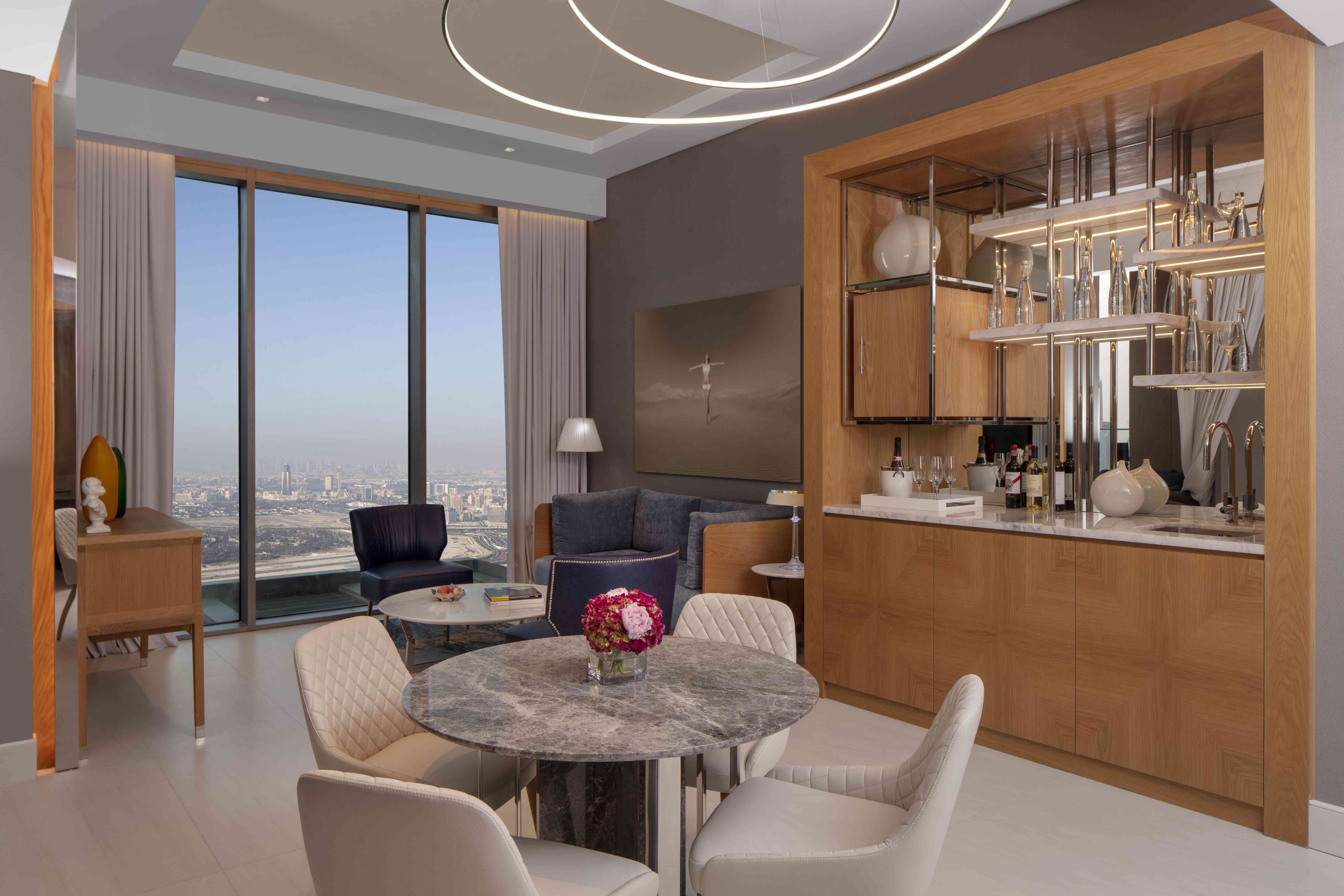 Vanilla Sky Premium King Suite with Balcony
24-Hour Room Service
Ciel Bath Amenities
Desk/Office Space
1100 sqft/102 sqm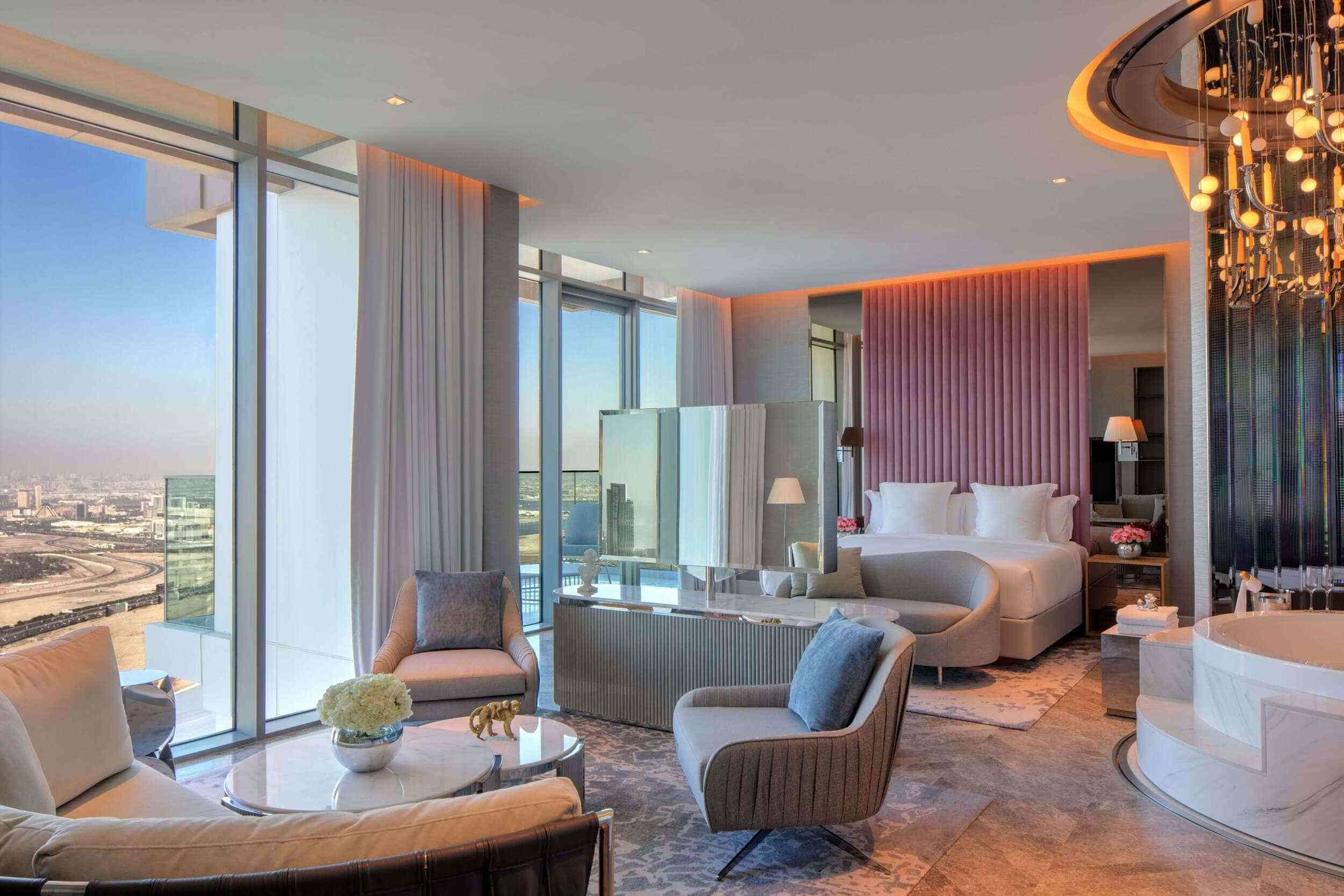 Presidential Suite
24-Hour Room Service
Ciel Bath Amenities
Desk/Office Space
2425 sqft/225 sqm