Of The Islands Spa Menu
Merging health, beauty and wellness, Of The Islands brings an undiluted power of nature that delivers results and elevates your wellbeing. Using 100% natural and sustainable ingredients, Of The Islands extracts the purest Magnesium and active ingredients to help balance and protect the body.
Magnesium Massage
60 Minutes | 90 Minutes

This deep aromatherapy massage, reinforced by magnesium healing properties is designed to relieve muscles fatigue, improve sleep, detox and promote sensation of overall wellbeing.

Price: AED 570/740
 
Magnesium Scalp Massage
30 Minutes

This deeply relaxing scalp scrub and massage will relieve tension and restore your natural energy flow. The calming properties of magnesium help de-stress and revitalize the mind.

Price: AED 420
 
Glow Magnesium Body Scrub
30 Minutes

Multi-functional and multi- sensory magnesium exfoliation will remove dead cells for revealing a new brighter skin. Detoxifying and extremely rejuvenating your whole body. Select from 3 essential oils to fragrance and personalize your scrub experience.

Price: AED 420
 
Magnesium Rebalance
90 Minutes

Magnesium scrub will remove dead skin cells through exfoliation as well as cleanse the skin and increase the body's blood circulation. It will work its magic to purify the epidermis and stimulate detoxification process.

Full body massage will support your body where needed the most. In the evening, after the session, it will continue its relaxing effect, promoting a deep satisfying sleep throughout the night. If you receive the therapy in the morning, your body will be supported with the energy on the cellular level, leaving you feeling replenished with calm and renewed energy.

Treatment: 30 Minute Magnesium Body Scrub & 60 Minutes Magnesium Massage
Price: AED 890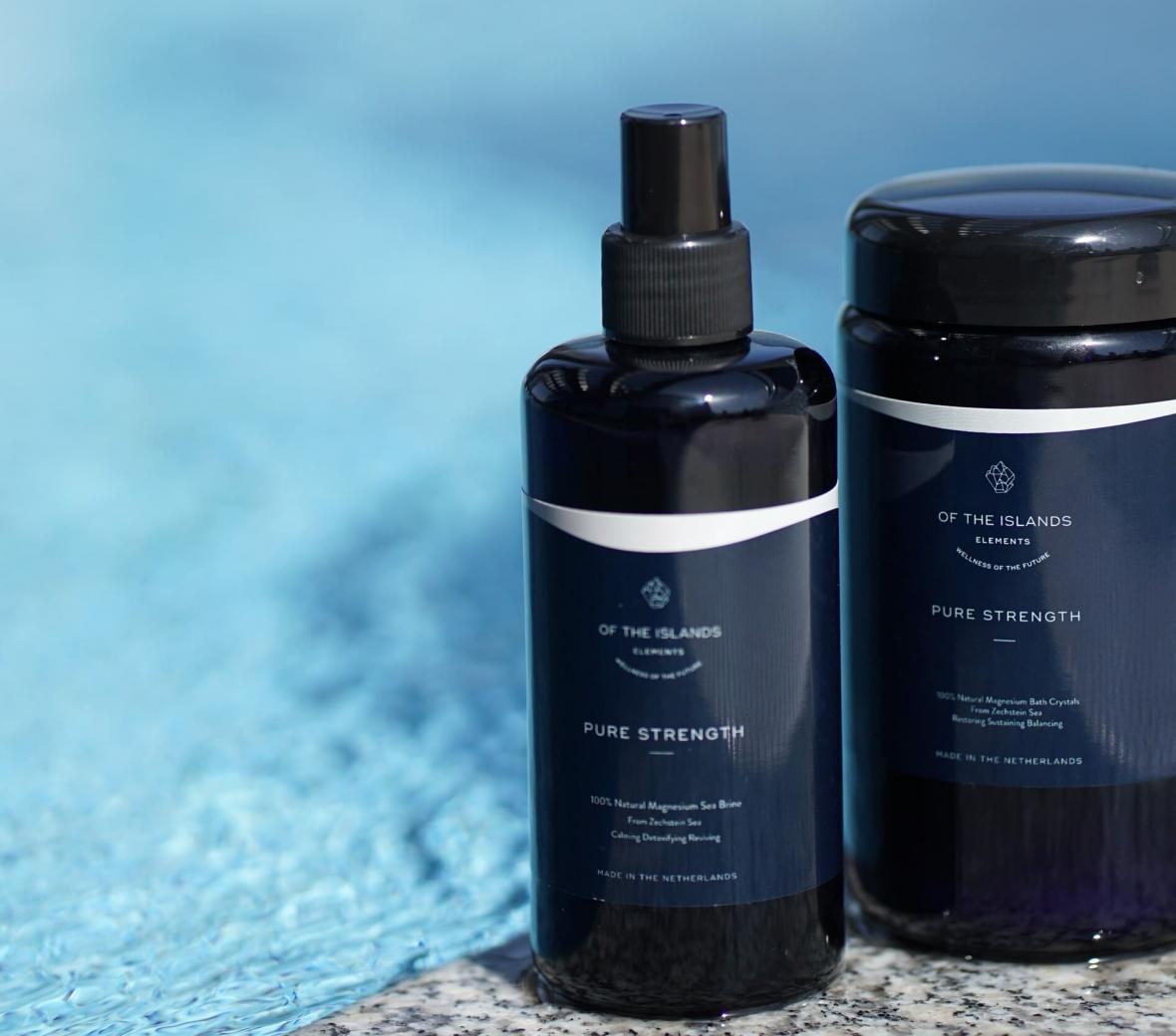 Of the Islands Body Themes
Anti-Cellulite, fat burning, energy boosting, premature aging prevention, sport athletic performance & coffee loving.
Island Morning Coffee Scrub
45 Minutes

Coffee is no longer a lifeline, but a gorgeous ritual to indulge in. Naturally exfoliate and detox your skin helping to make it more resilient against environmental damages and pollution. While magnesium naturally exfoliates, triple caffeine fusion from coffee, cacao and guarana provide gentle stimulation of your skin and underlying blood vessels. The result is softer, smoother, more resilient skin. Guarana with its antioxidant and antimicrobial properties help target skin to improve elasticity.

Price: AED 500
 
Island Morning & Top Shape 
90 Minutes

A blend of antioxidant rich ingredients infuse to create an invigorating effect, increasing oxygenation. Spicy chili infused coffee creates a warming effect that at that grabs your attention and relaxes you at the same time. Just like coffee, this treatment is an exciting companion to wake up with. Body is massaged with energy giving magnesium coffee guarana scrub, followed by muscle work with chili infused coffee. Completed with a customized stroke massage.

Treatment: 30 Minute Island Morning Coffee Scrub & 60 Minutes Top Shape Massage
Price: AED 770
 
Island Innocence Body Renewal
120 Minutes

A delicious treatment focused on shedding away the cares of the day, getting rid of any environmental toxins to renew the body and spirit. A blend of antioxidant rich ingredients infuse to create an invigorating effect, increasing oxygenation. Treatment works to detoxify and firm the skin, and visibly diminish cellulite. Overall texture of the skin is visibly smoother, more vibrant, exuding healthy glow. The muscles are relaxed, all soreness dissipated like morning fog.

Recommendation: 6 weekly treatments. Great to combine with a 1 hour workout at the gym or with personal trainer.
Treatment: 30 Minute Island Morning Coffee Scrub, 30 Minute Top Shape Wrap & 60 Minutes Top Shape Massage
Price: AED 1,100