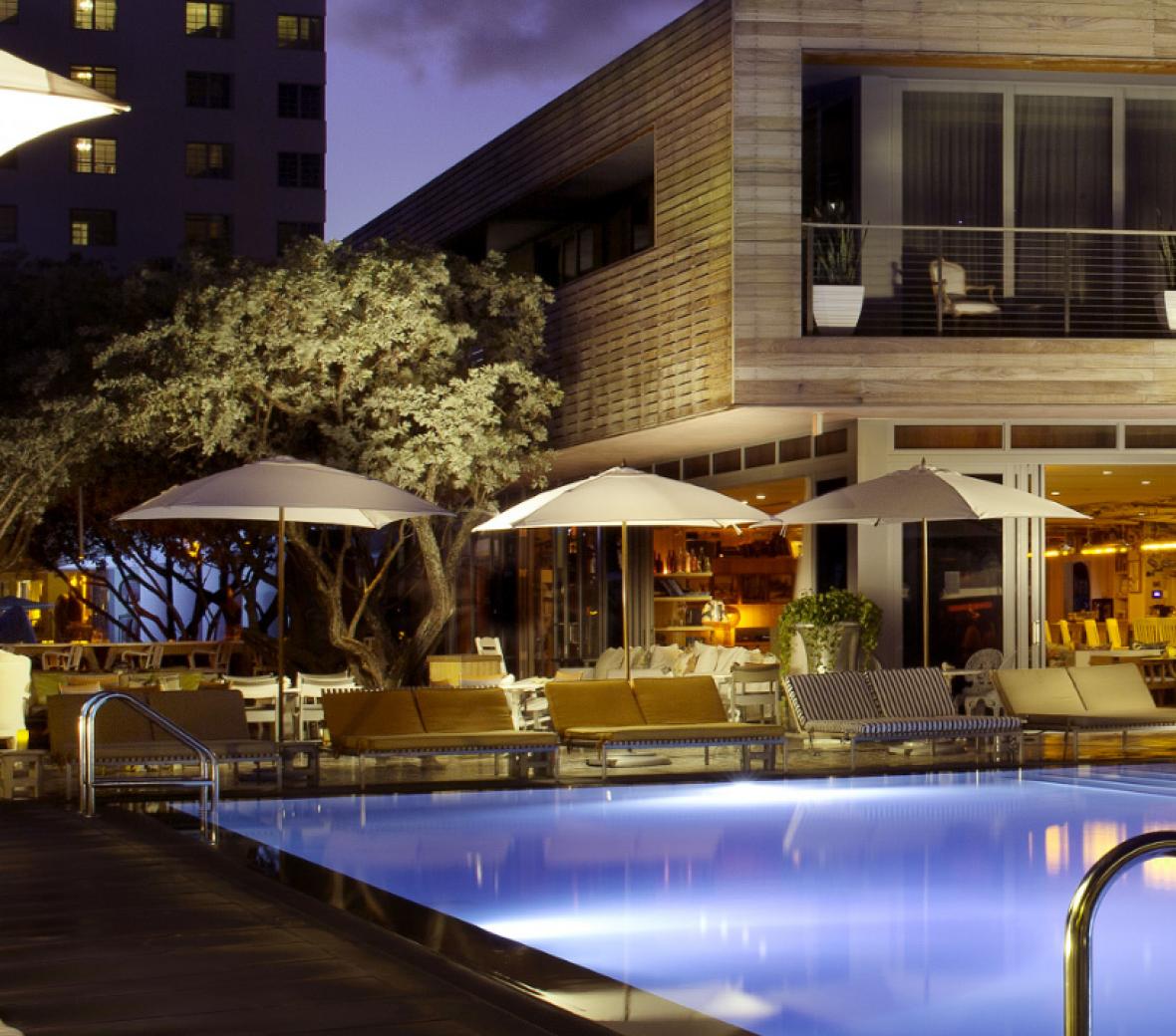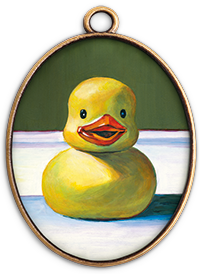 SLS South Beach presents a revolutionary model of seaside luxury where decadence goes hand in hand with elegance and style. 
Trendsetting designer Philippe Starck has conjured a world of radical chic that nods to the hedonistic excesses of the 18th century French aristocracy, fusing Old World savoir-faire with high-end contemporary comfort. Boasting the Tower Penthouse and Villa Penthouse designed by Kravitz Design, restaurants by chefs José Andrés and Katsuya Uechi, and an extravagant beach club that could only be Hyde, SLS South Beach has become the go-to destination for a new generation of discriminating pleasure seekers.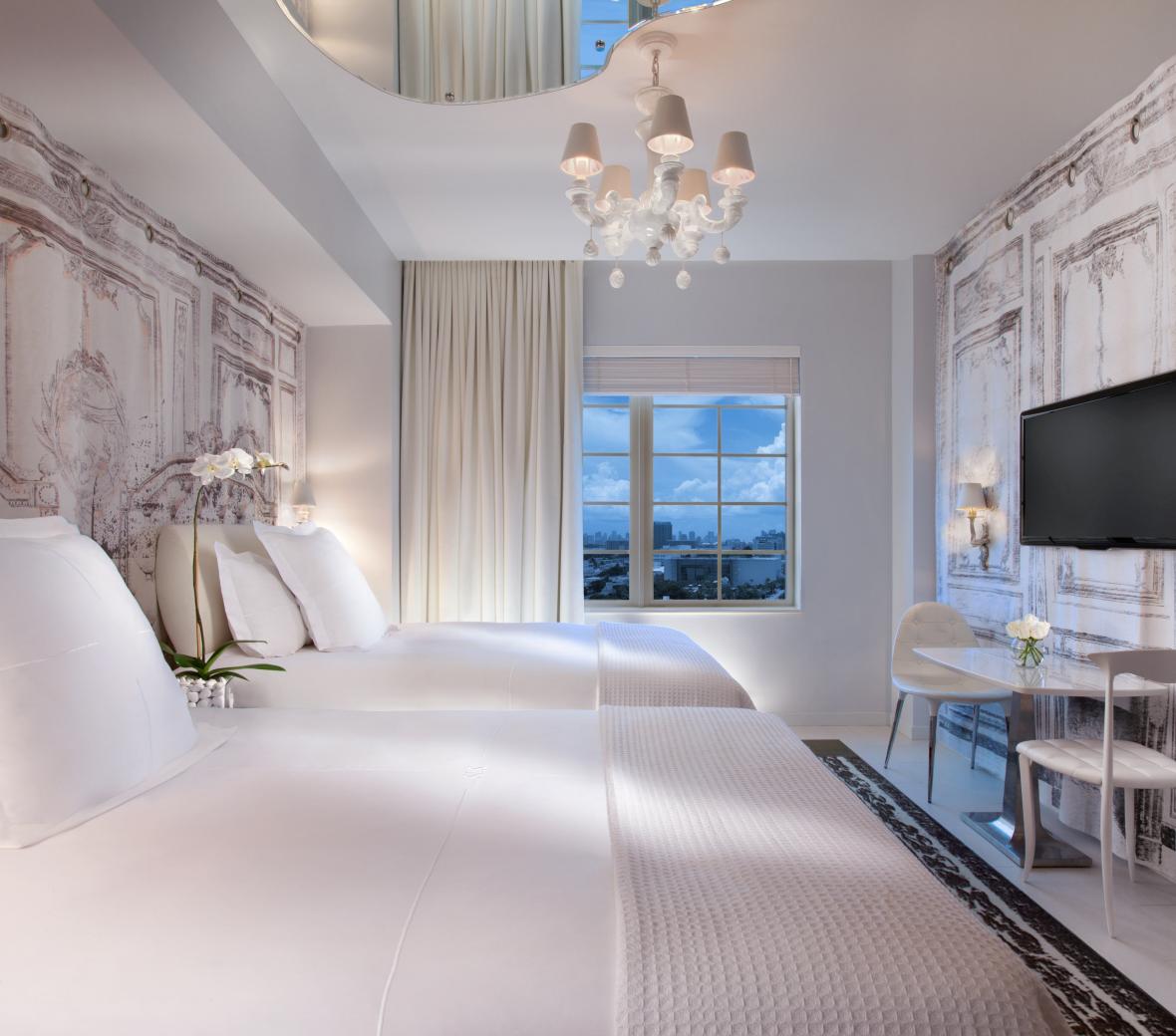 Rooms & Suites
Philippe Starck channeled the ghost of Madame de Pompadour to create the guest rooms & suites at SLS South Beach. Fit for Louis XV's legendary mistress, the hotel's design reflects the old French aristocracy combined with a contemporary feel. High-speed Wi-Fi and MP3 connectivity in each room bring SLS South Beach into the 21st century.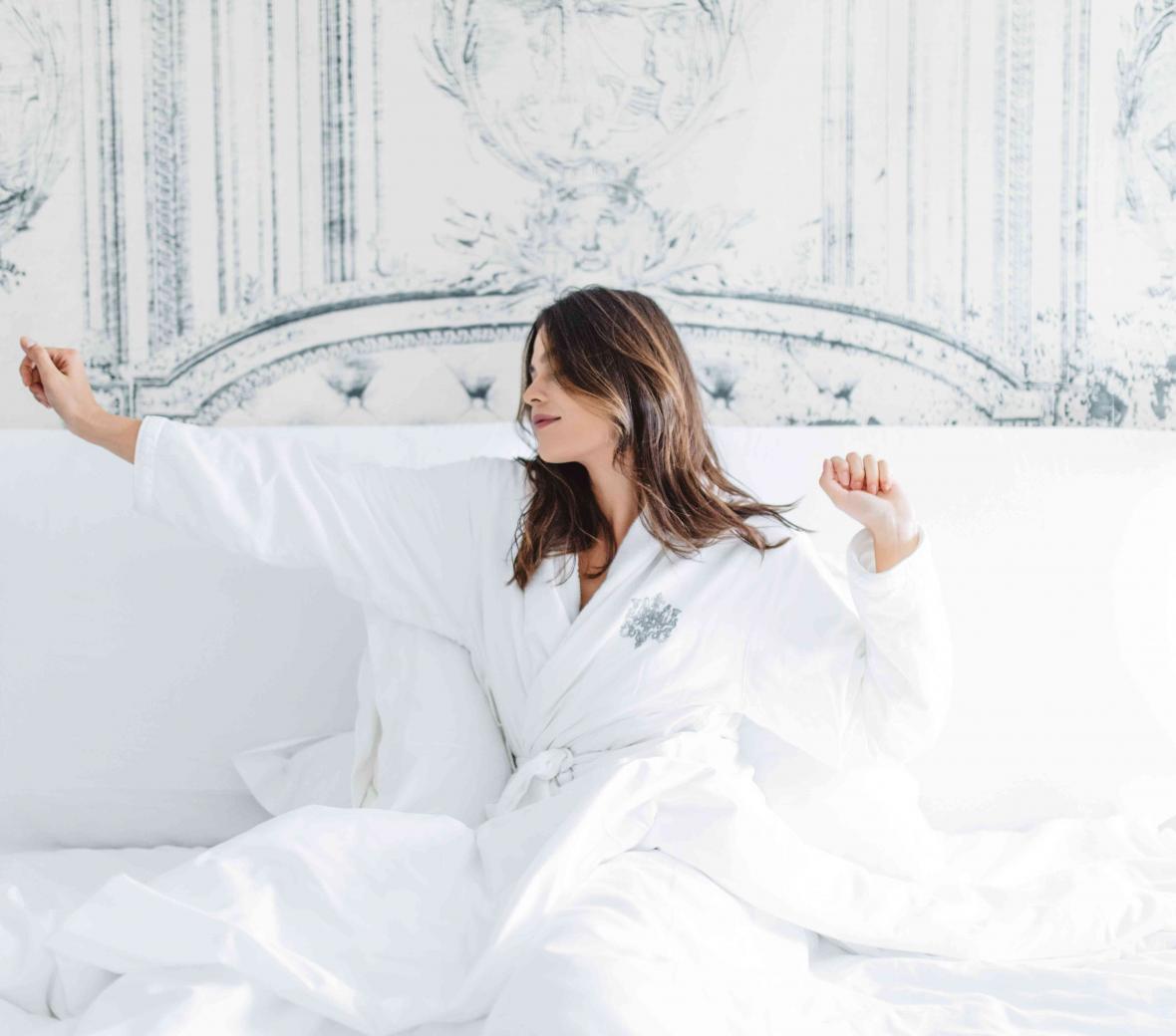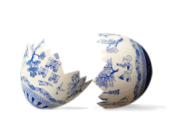 Bring SLS Home
Experience the luxury of SLS Hotels & Residences at home. You deserve to be pampered, and our iconic SLS bedding, apparel, merchandise and spa products are just a click away.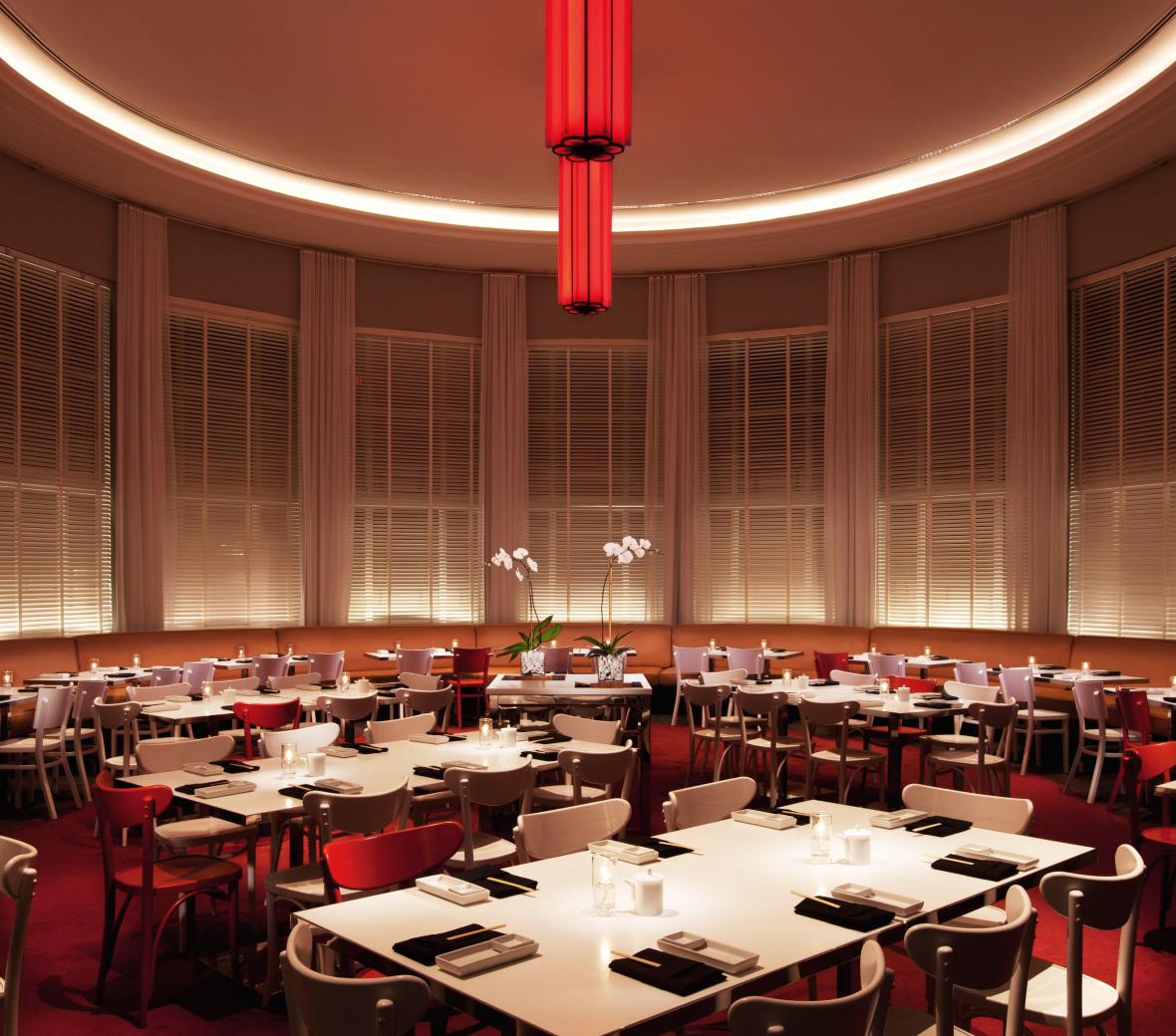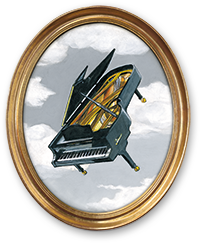 Dine & Drink
From the moment you realize we've replaced a traditional lobby with an open kitchen turned live culinary theater to the first time you experience a menu created by Chef José Andrés or Master Sushi Chef Katsuya Uechi, it becomes apparent: we take food and drink seriously. Whether you're diving into next-level sushi or sampling the best of local Latin flavor, our Miami Beach restaurants take your palate on a taste-tempting tour.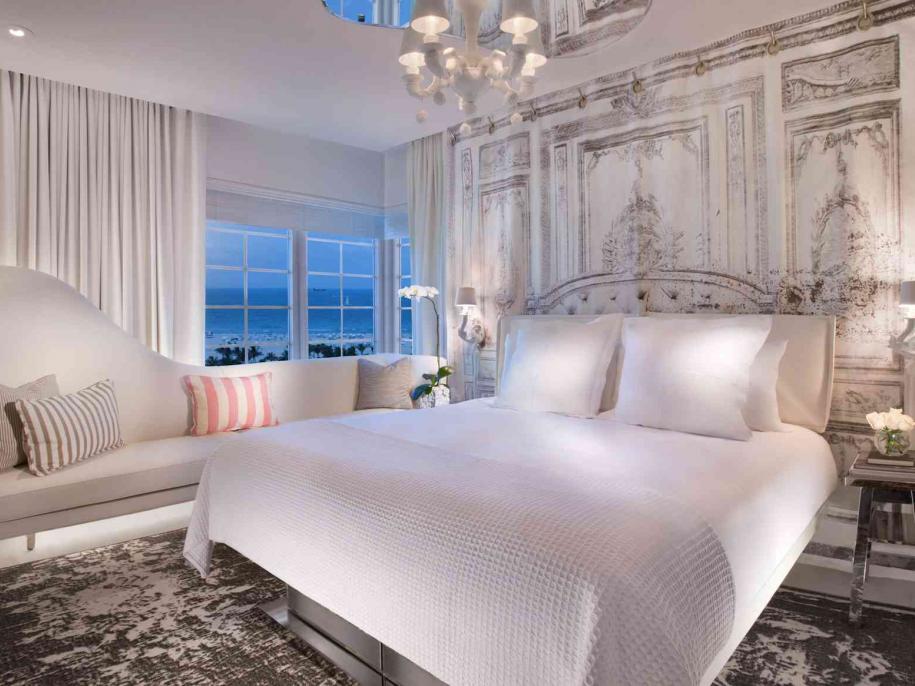 SLS South Beach | Miami Beach, FL
Stay Longer & Save at SLS South Beach
Enjoy extraordinary savings on extravagant experiences — save up to 30% off when you stay longer. Experience unrivaled luxury in the heart of Miami.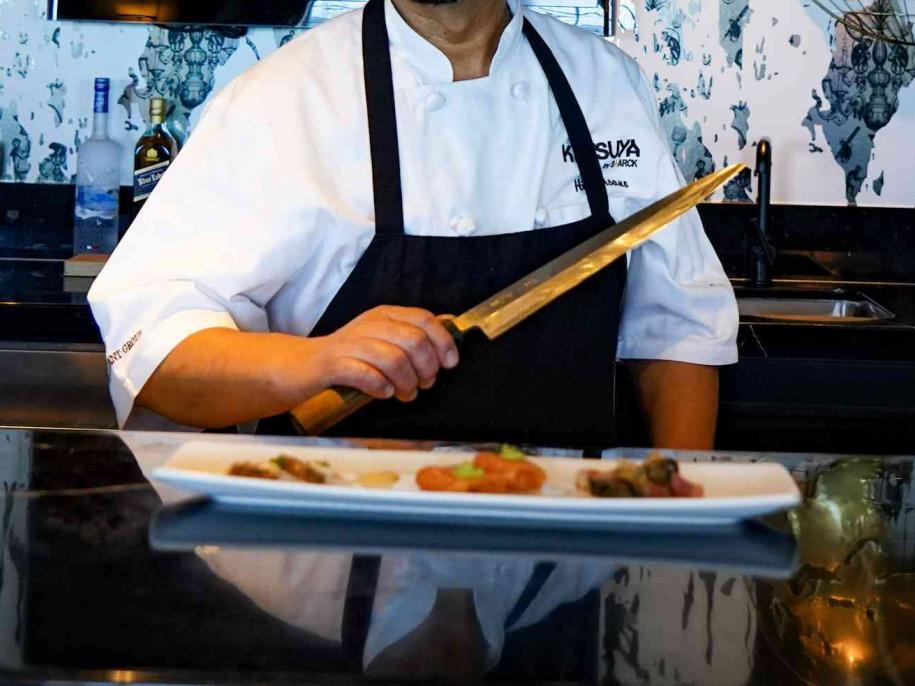 SLS South Beach | Miami Beach, FL
Omakase Suite by Katsuya
Experience Katsuya's Omakase Suite in SLS South Beach's Tower Penthouse. The luxury setting, designed by Lenny Kravitz, is the perfect suite for an intimate, yet lavish, evening with unique dishes curated daily by our Chef paired with selections of Sakes & features items such as Hamachi, Toro & Watermelon Tartare.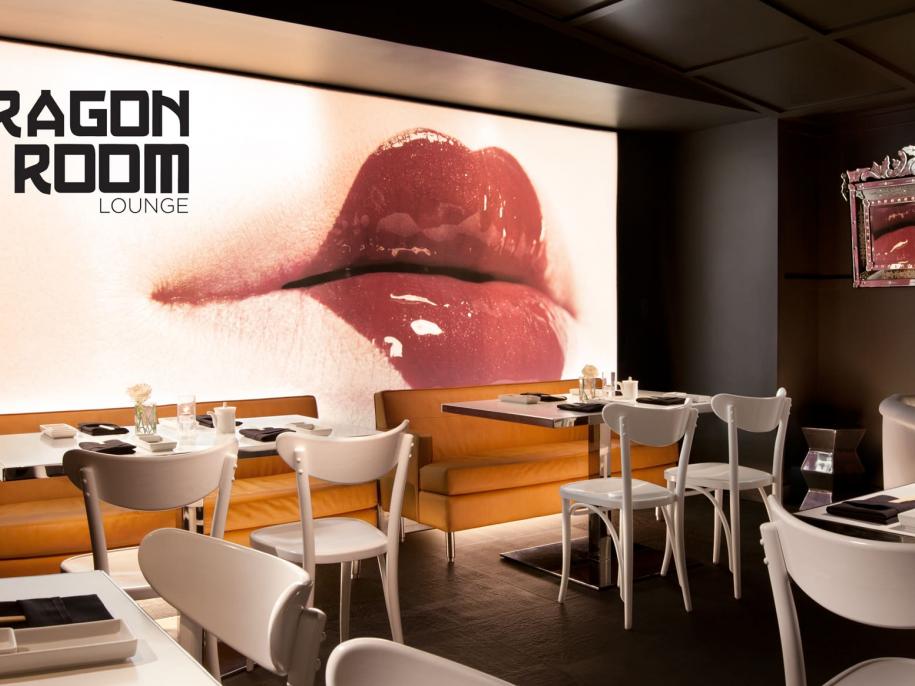 Dragon Lounge
Square Footage
760 Sq Ft
71 Sq M
Capacity
Up To 75 in
Reception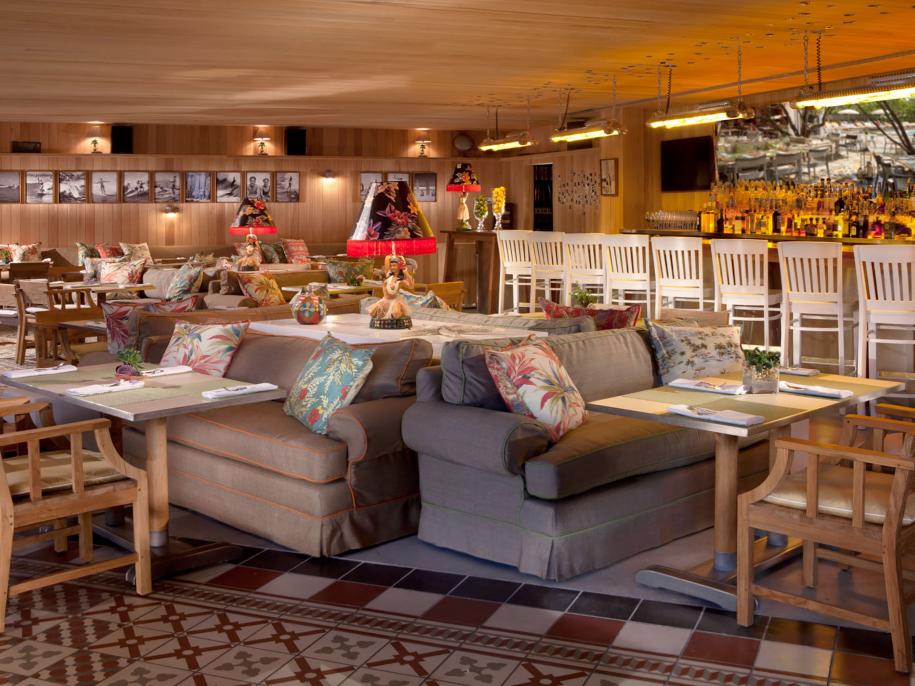 Hyde Interior
Square Footage
2013 Sq Ft
187 Sq M
Capacity
Up To 125 in
Reception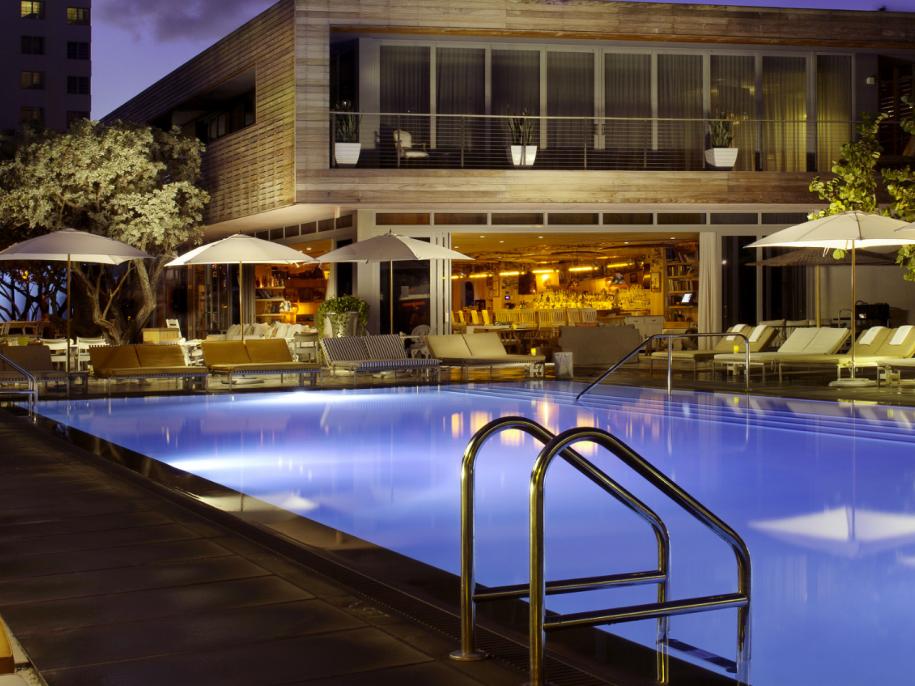 Hotel Pool Deck
Square Footage
2640 Sq Ft
245 Sq M
Capacity
Up To 200 in
Reception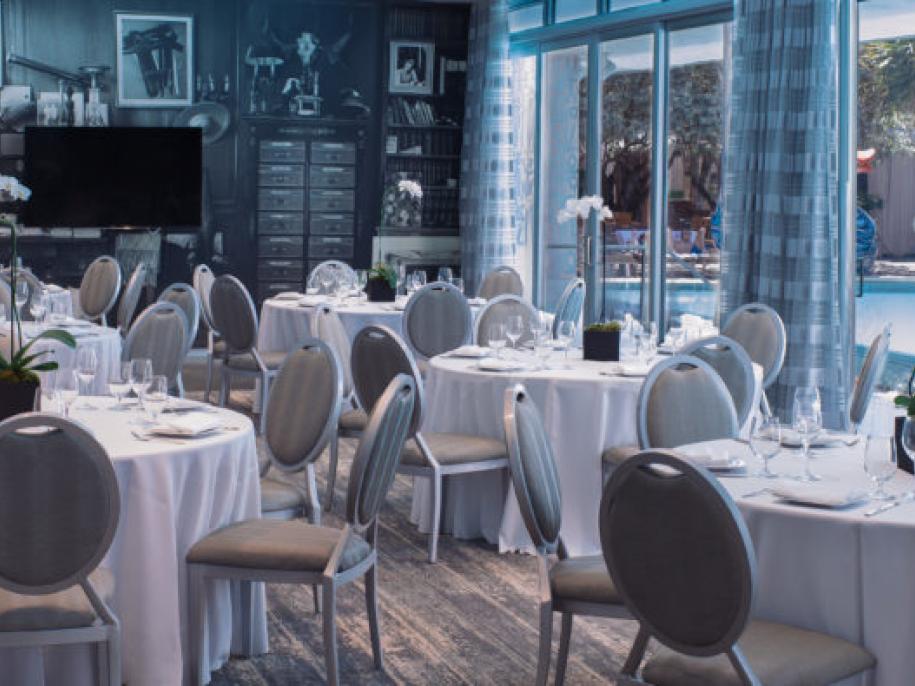 Clyde Room
Square Footage
1560 Sq Ft
145 Sq M
Capacity
Up To 150 in
Reception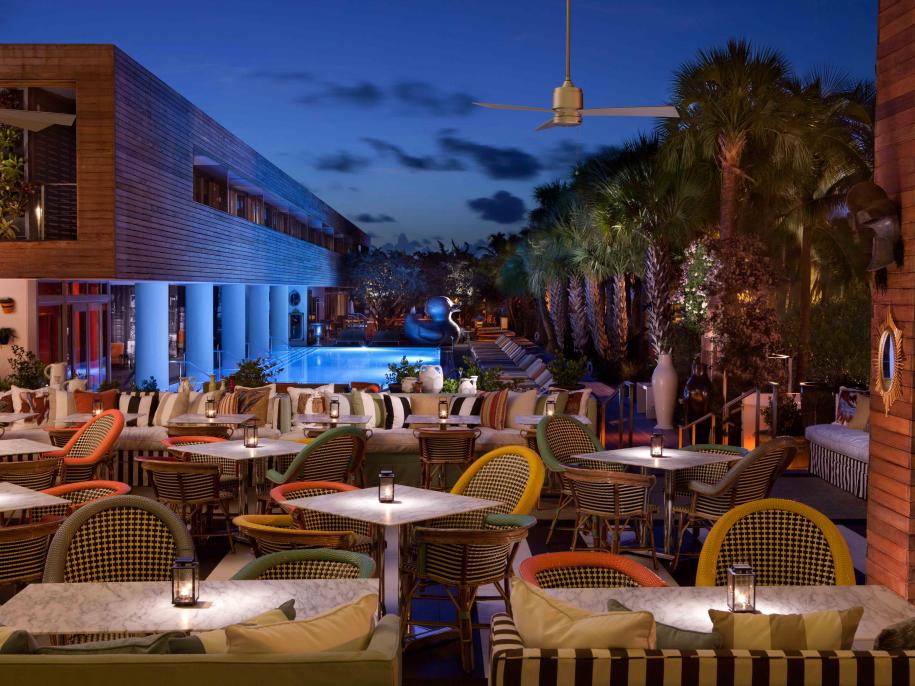 Bar Centro
Square Footage
2350 Sq Ft
218 Sq M
Capacity
Up To 75 in
Reception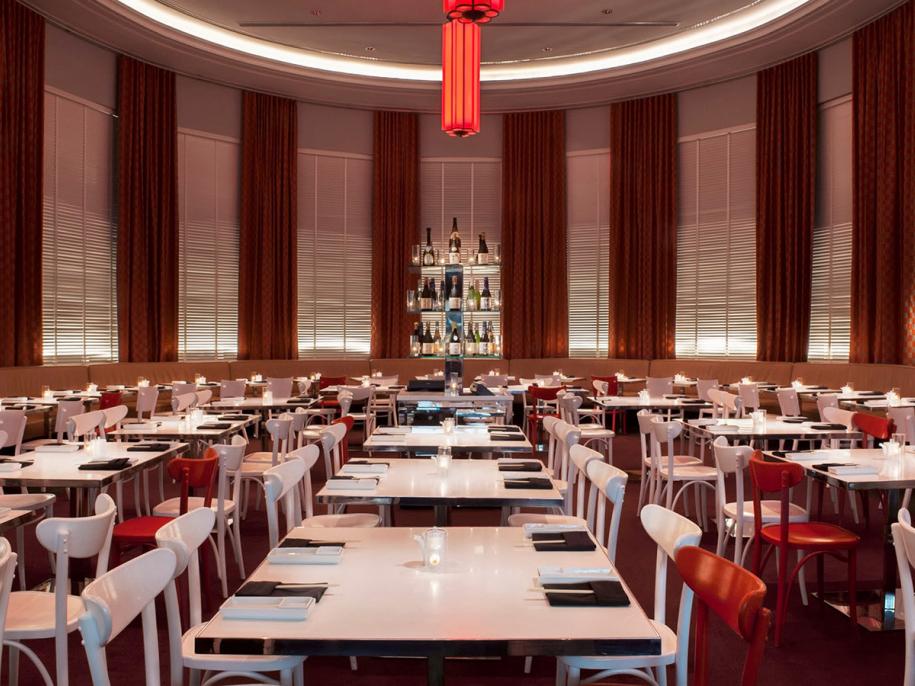 Katsuya Main Dining Room
Square Footage
1650 Sq Ft
153 Sq M
Capacity
Up To 112 in
Reception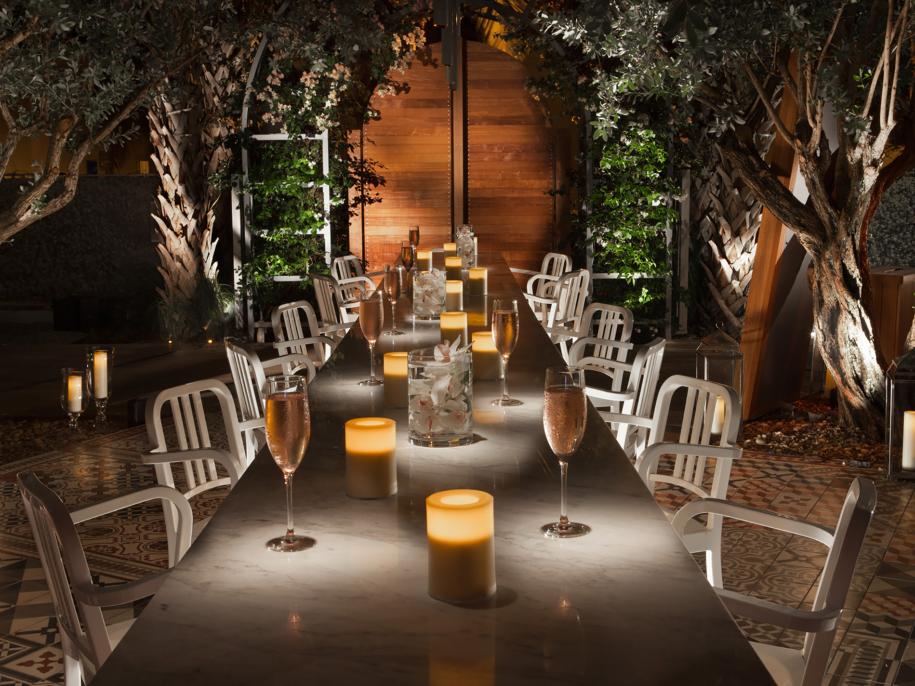 Hyde Garden
Square Footage
4262 Sq Ft
396 Sq M
Capacity
Up To 130 in
Reception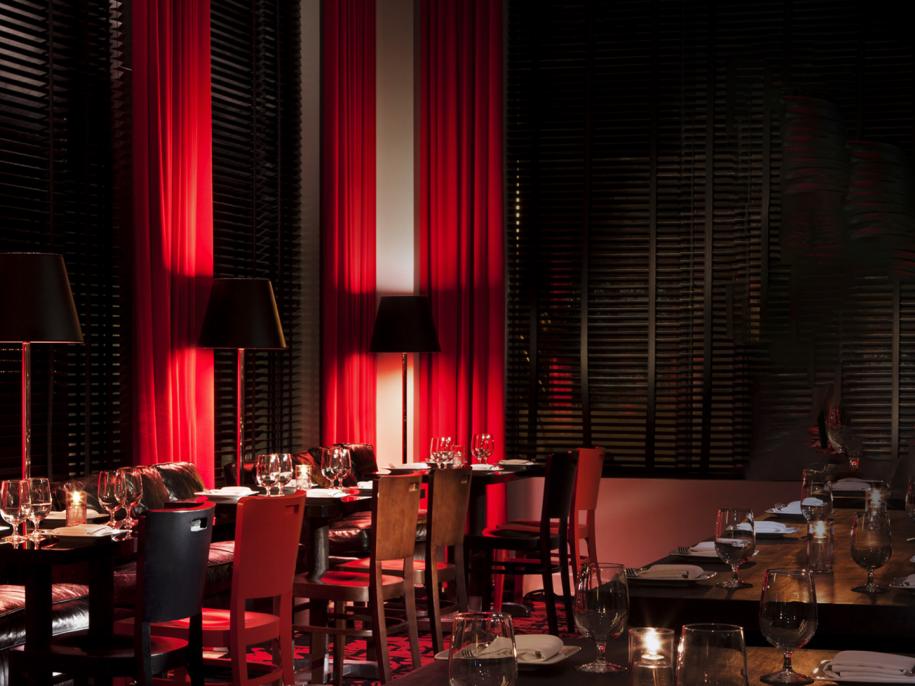 Bazaar: Rojo Room
Square Footage
792 Sq Ft
74 Sq M
Capacity
Up To 64 in
Reception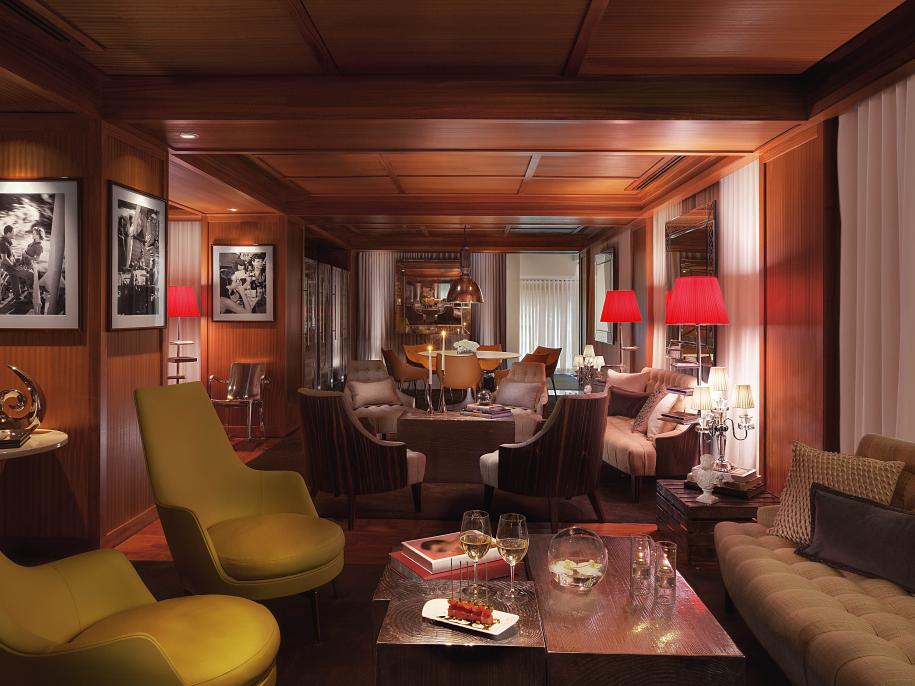 SAAM
Square Footage
684 Sq Ft
64 Sq M
Capacity
Up To 60 in
Reception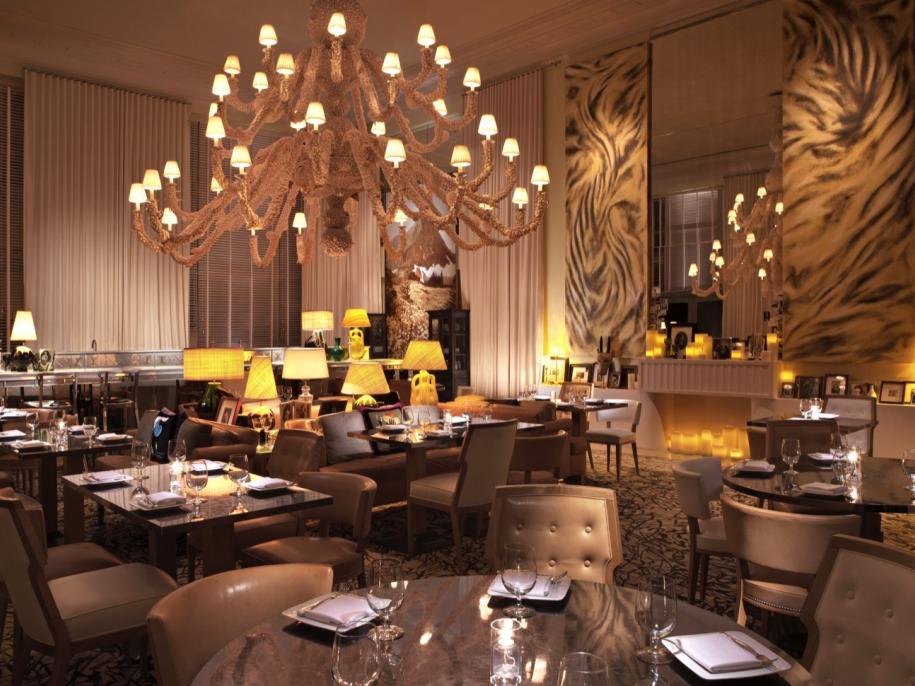 Bazaar: Blanca Room
Square Footage
1000 Sq Ft
93 Sq M
Capacity
Up To 66 in
Reception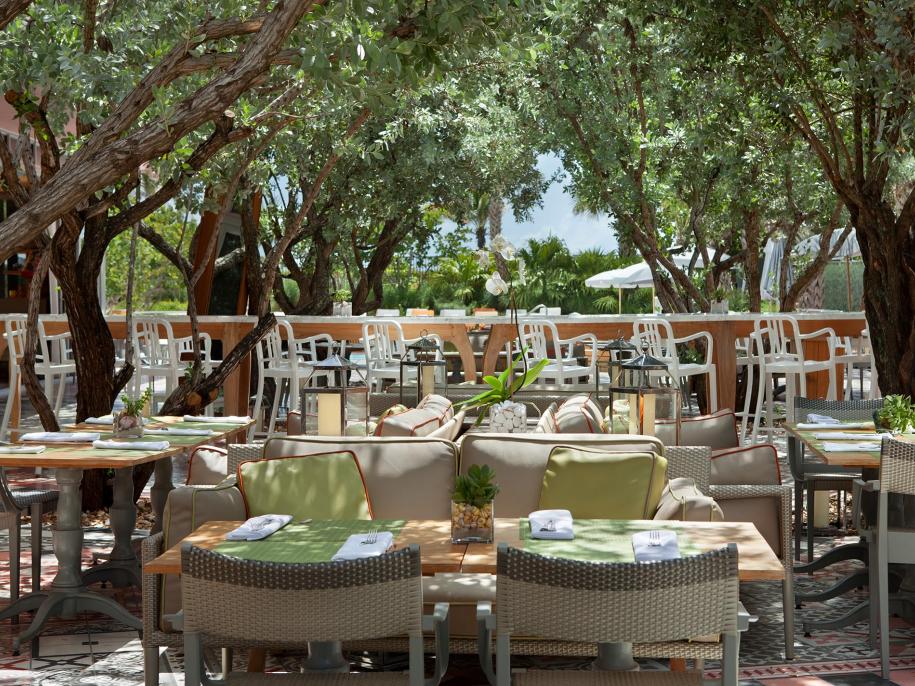 Hyde Beach
Square Footage
2155 Sq Ft
200 Sq M
Capacity
Up To 400 in
Reception
Don't Take Our Word For It
Thanks to hotel staff the stay was magnificent. Helpful, kind, accommodating and always friendly. The room was beautiful, quiet and very well appointed. Food and beverage were first rate. Only disappointment was not spending more time there! Highly recommended for a special stay....
Matthew G., SLS South Beach
SLS South Beach is by far the hottest and most luxurious hotel in Miami. From the chic hotel rooms, amazing handcrafted cocktails, mouth watering plates, and dance infused Hyde beach pool parties to the beautiful and friendly staff and guests, there is no better time!
Marissa M., Cleveland, Ohio
I stayed at SLS South Beach and I love it. The room was very comfortable and clean, the staff was friendly and the food was delicious. It is very trendy and if you are looking for a nice time, this is a great place to stay. I will definitely stay here again.
Maria A.R., Kissimmee, Florida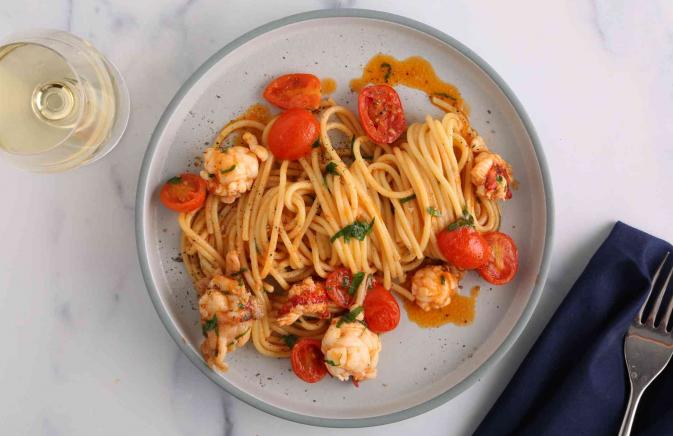 Cision PR Newswire
SLS South Beach Announces Poolside Barilla Pasta Bar to Pop-Up During Miami's Famed Culinary Month
Launching Thursday, February 24th, the Barilla Pasta Bar Pop-Up will offer…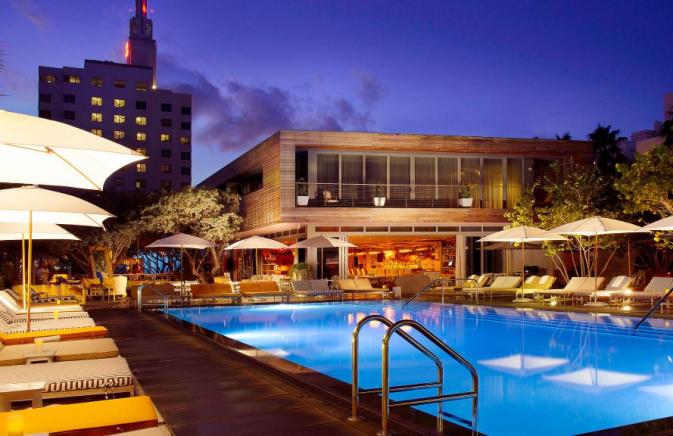 Miami Herald
Miami hotels are offering on-site COVID-19 testing to guests and staff to eliminate hassle
Hospitality brand sbe is now offering on-site tests at its four Miami…