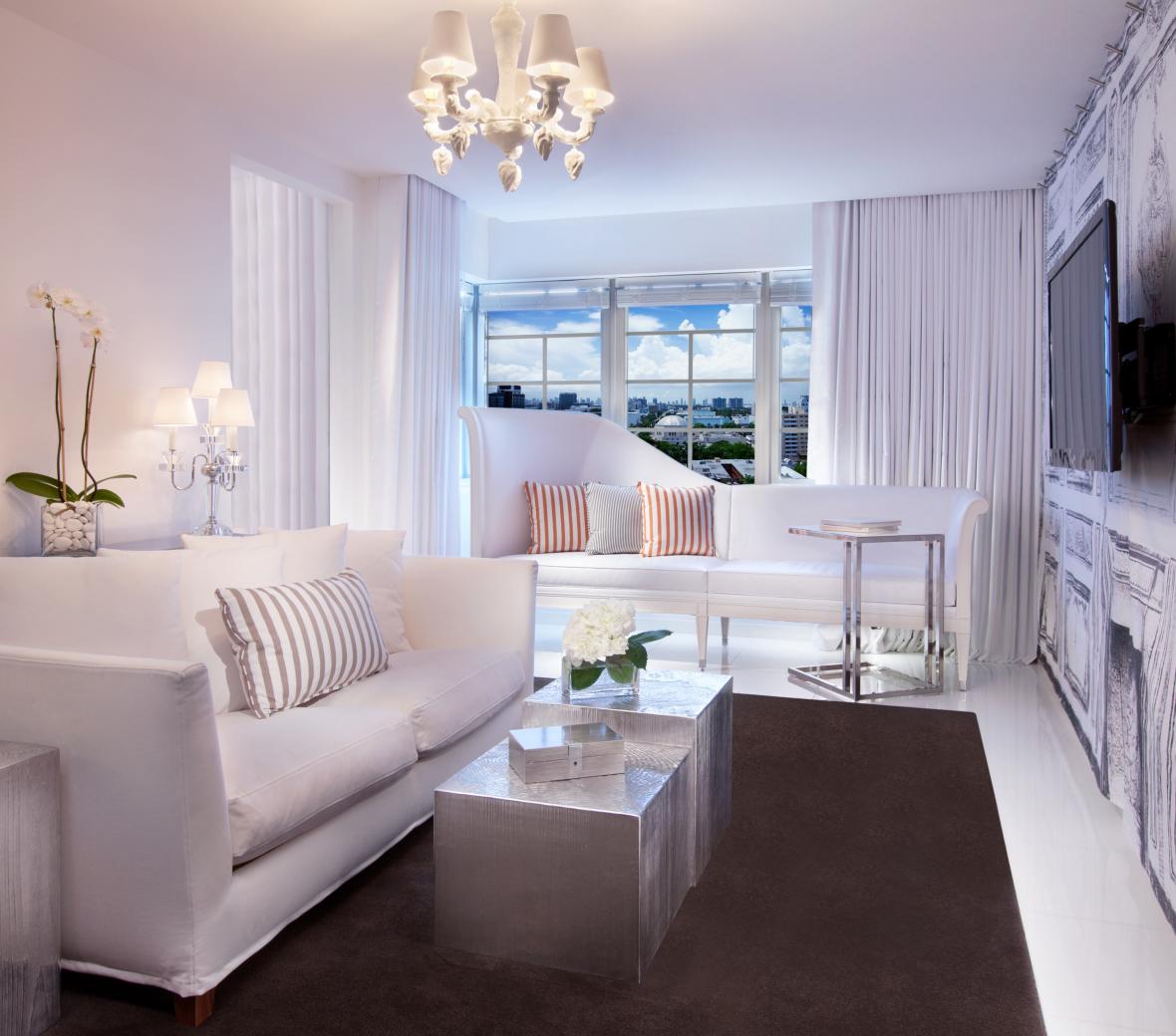 To create the guest rooms at SLS South Beach,
Philippe Starck channeled the ghost of Madame de Pompadour. Fit for Louis XV's legendary mistress, the hotel's design reflects the sophistication of old French aristocracy with naughty, contemporary nods like mirrors on the ceiling. Of course, some liberties were taken to improve on 18th-century technology: each hotel room features high-speed Wi-Fi and MP3 connectivity.

For the Villa and Presidential Penthouse, SLS South Beach enlisted the design vision of pop-icon Lenny Kravitz to capture the essence of world travel.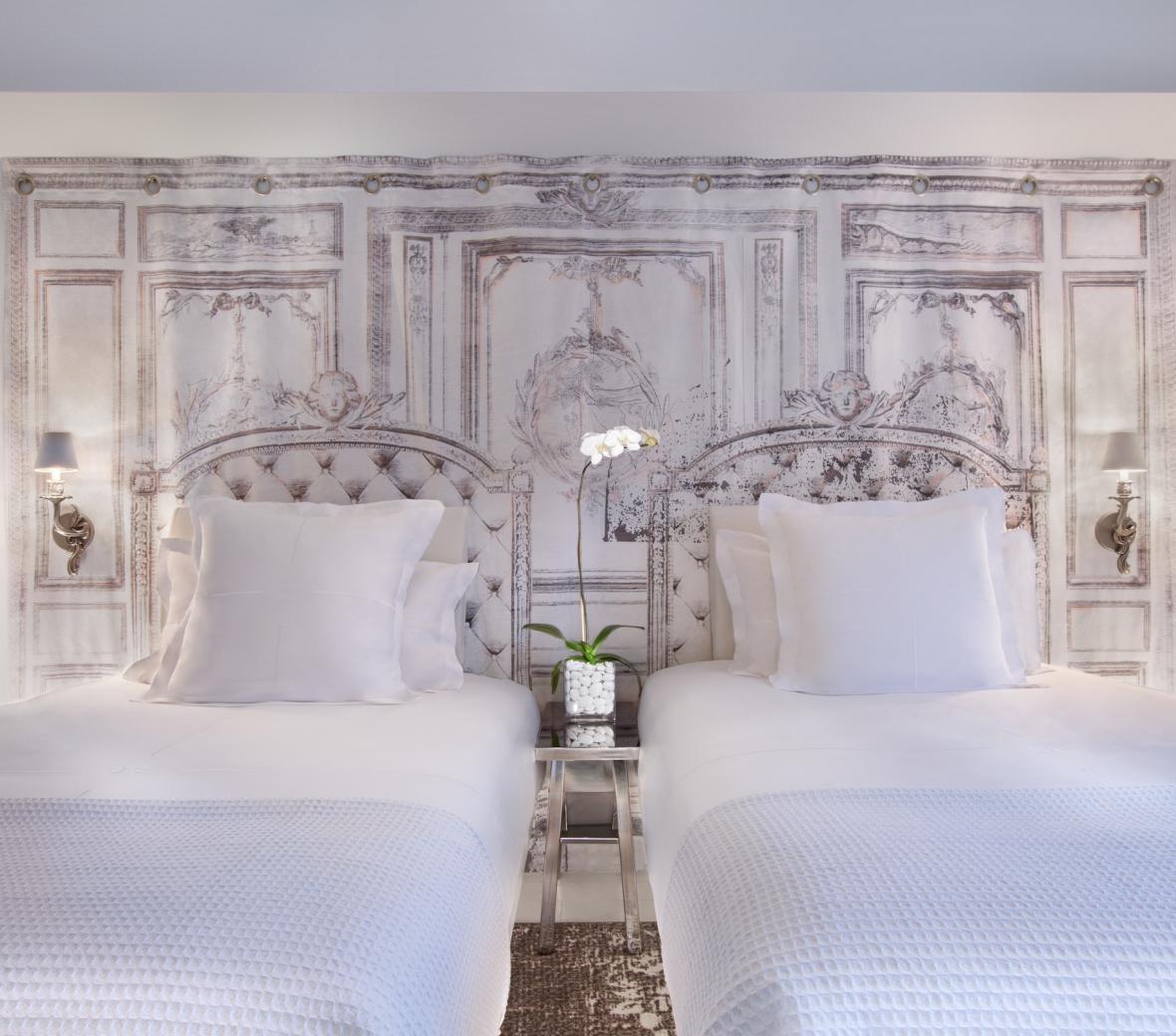 During your stay in one of our stylish rooms at SLS South Beach, guests have access to all of the amenities on property.
Experience special amenities including:
two comfortable beach chairs & umbrellas

24 hour access to our Fitness Center

daily coffee at the front desk

In-Room Lavazza Expresso Maker

Lincoln Navigator house car amenity (based on availability upon request)

GETSTREAMING

Vivrelle – Luxury Handbag Service

concierge services

Wi-Fi access throughout the entire resort
Our beachfront hotel welcomes small pets under 25lbs so feel free to bring your Soft Little Someone. A pet waiver form must be completed at check-in.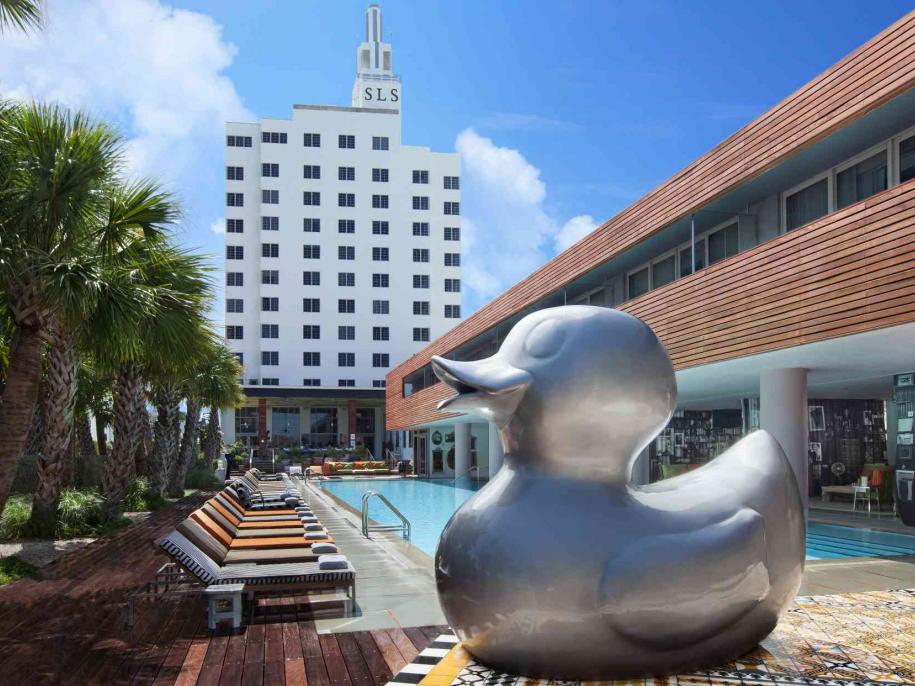 SLS South Beach | Miami Beach, FL
Meet at the Beach
From exclusive gatherings to important meetings and lavish press events, SLS South Beach creates affairs to entertain all the senses with rates starting at $199.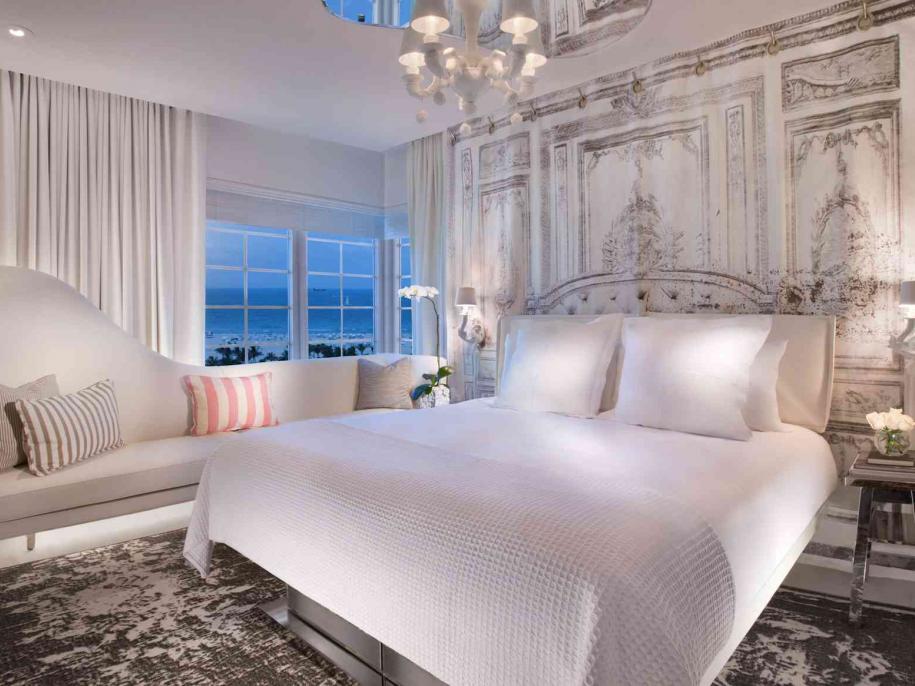 SLS South Beach | Miami Beach, FL
Stay Longer & Save at SLS South Beach
Enjoy extraordinary savings on extravagant experiences — save up to 30% off when you stay longer. Experience unrivaled luxury in the heart of Miami.
Don't Take Our Word For It
We selected the SLS South Beach to celebrate our 50th wedding anniversary. We had a great time. The staff was attentive, friendly, and helpful. The service was impeccable, and the amenities provided by the hotel were great. We recommend the SLS.
I stayed at SLS South Beach and I love it. The room was very comfortable and clean, the staff was friendly and the food was delicious. It is very trendy and if you are looking for a nice time, this is a great place to stay. I will definitely stay here again.
Thanks to hotel staff the stay was magnificent. Helpful, kind, accommodating and always friendly. The room was beautiful, quiet and very well appointed. Food and beverage were first rate. Only disappointment was not spending more time there! Highly recommended for a special stay....
SLS South Beach is by far the hottest and most luxurious hotel in Miami. From the chic hotel rooms, amazing handcrafted cocktails, mouth watering plates, and dance infused Hyde beach pool parties to the beautiful and friendly staff and guests, there is no better time!
I don't know where to begin because this experience was one of the most incredible hotel experiences in the USA that I've had. The service was absolutely unmatched. I want to personally thank Mr. Fernando for making the process easy and smooth. Most importantly he really made me ...