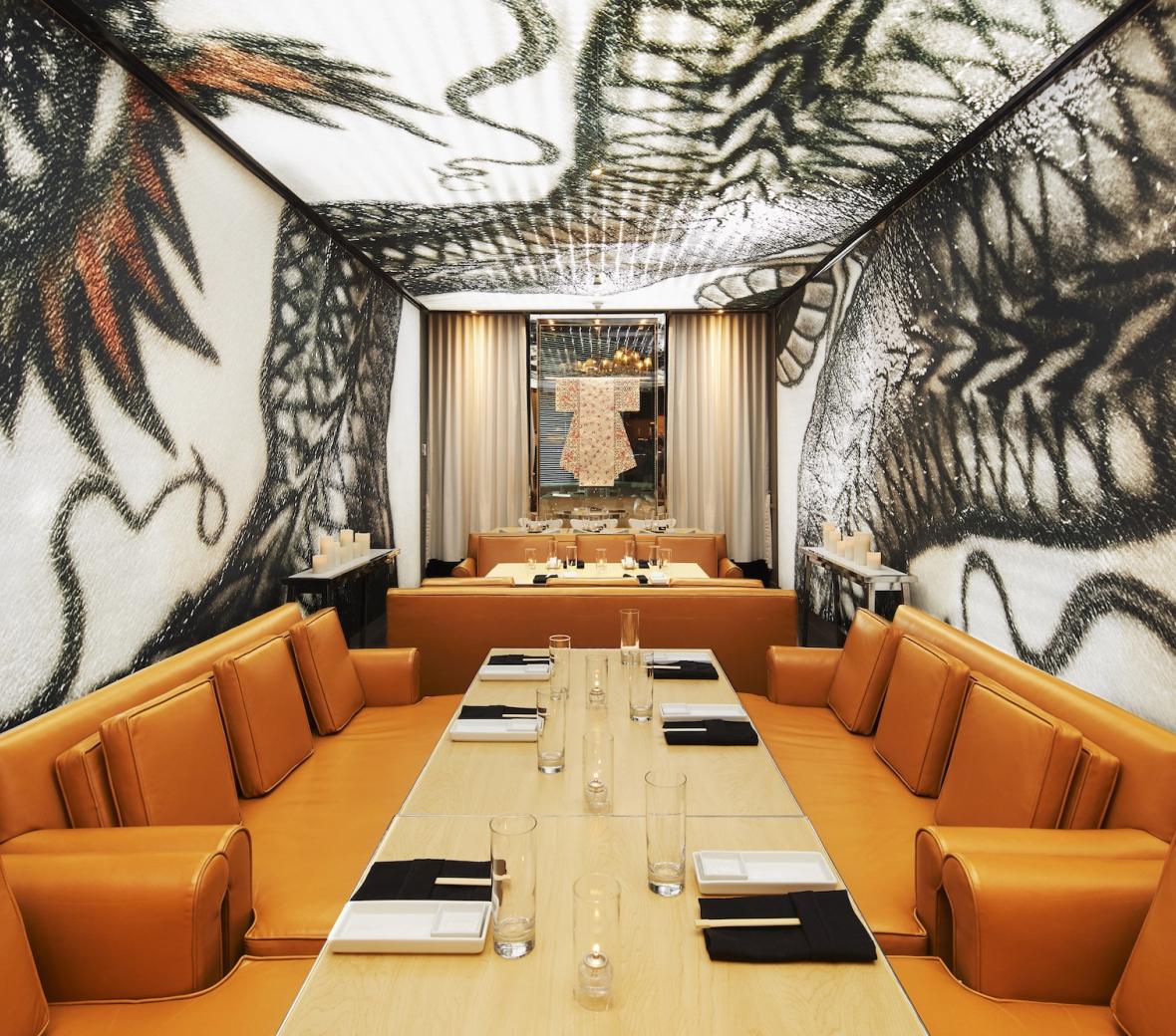 Master sushi chef Katsuya Uechi unleashes his culinary artistry onto The Bahamas,
with a menu of innovative sushi and robata dishes uniquely adapted for the American palate.
Sunday - Thursday | 6pm - 10pm
Friday - Saturday | 6pm -10:30pm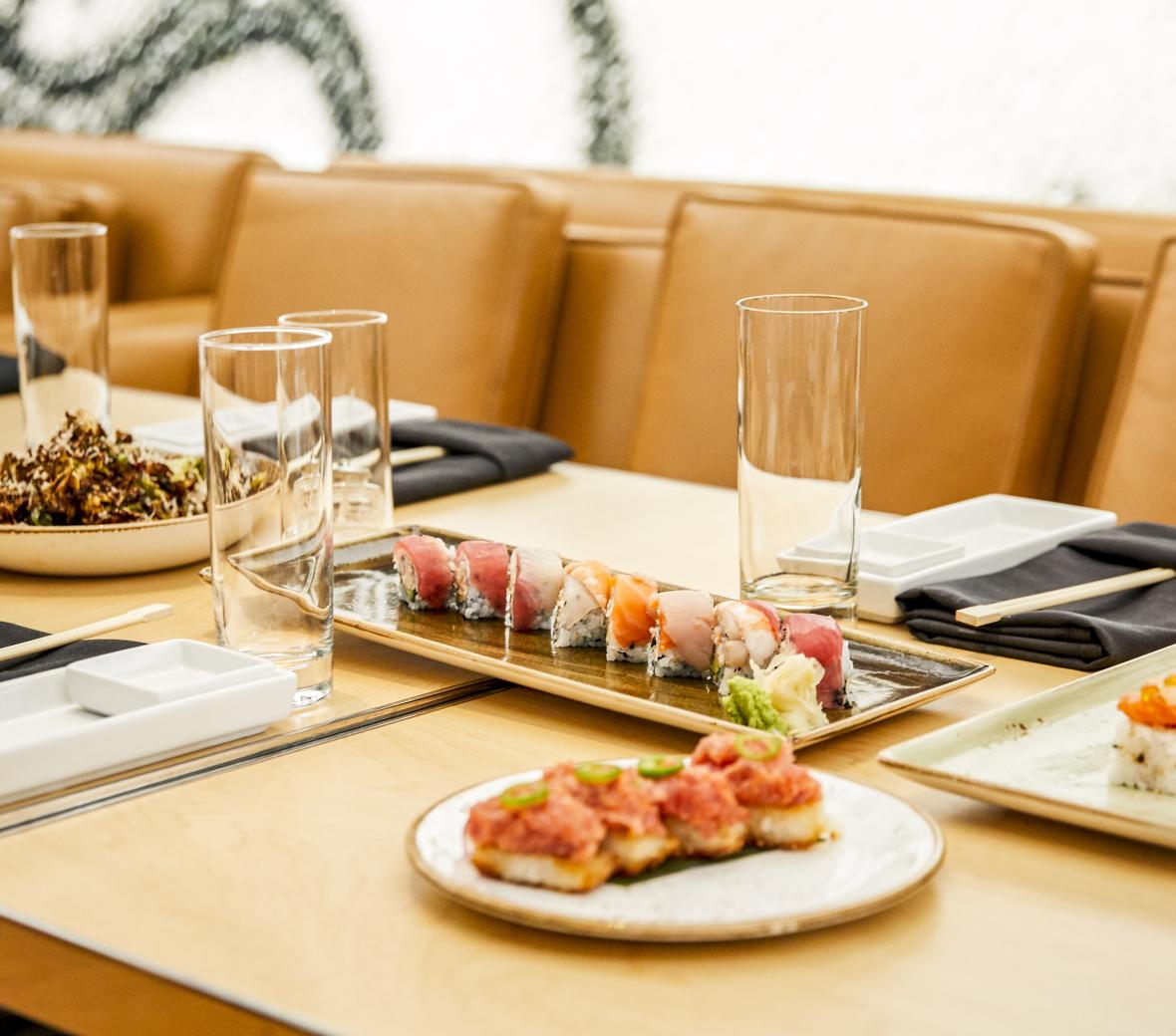 The Menu
Chef Uechi skillfully evolves Japanese sushi and robata classics with inspired dishes including Crispy Rice with Spicy Tuna, Yellowtail Sashimi with Jalapeño and Miso-Marinated Black Cod in addition to Baha Mar exclusives.
Kids Eat-Free Program
Children (5 and under) eat free at Cleo, Carna, Katsuya & Fi'lia as well as additional venues at Baha Mar including 3 Tides, Drift, Marcus and Stix.
The program is applicable for 1 dish off of the Kid's menu and a non-alcoholic beverage for hotel guests only.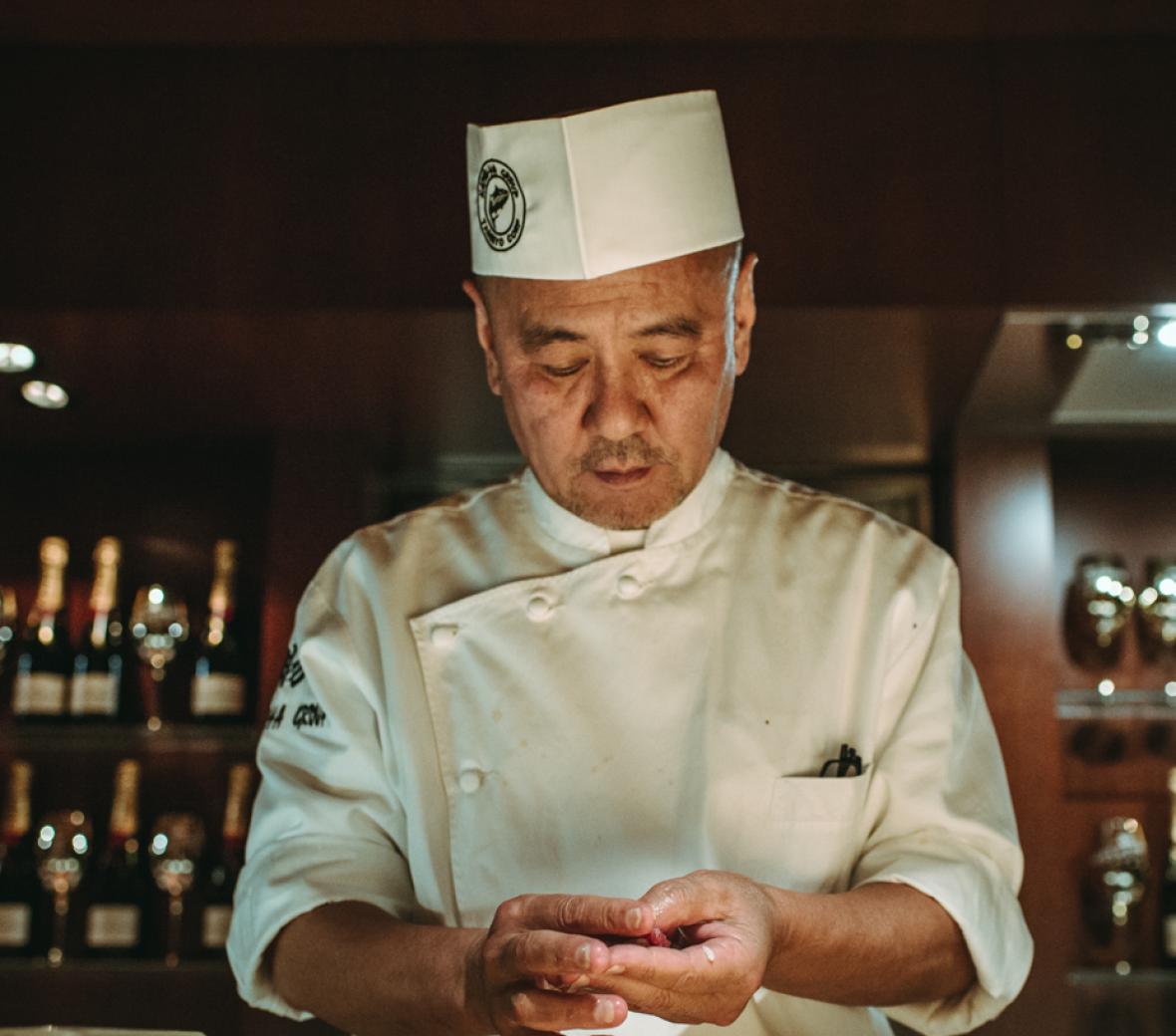 The Chef
Katsuya analyzed the eating habits of the American public and stepped outside of what is considered to be traditional Japanese cuisine, mixing the former with California style cuisine. This innovation ignited the new sushi trend that spread like wildfire throughout other area restaurants.
Events & Catering
Whether you are planning an intimate dinner for friends, a corporate luncheon, or an extravagant soirée, you will find the perfect setting at Katsuya. Our restaurants feature award-winning off-site catering and a full service event production team that will make sure every detail is in place, so you don't have to.