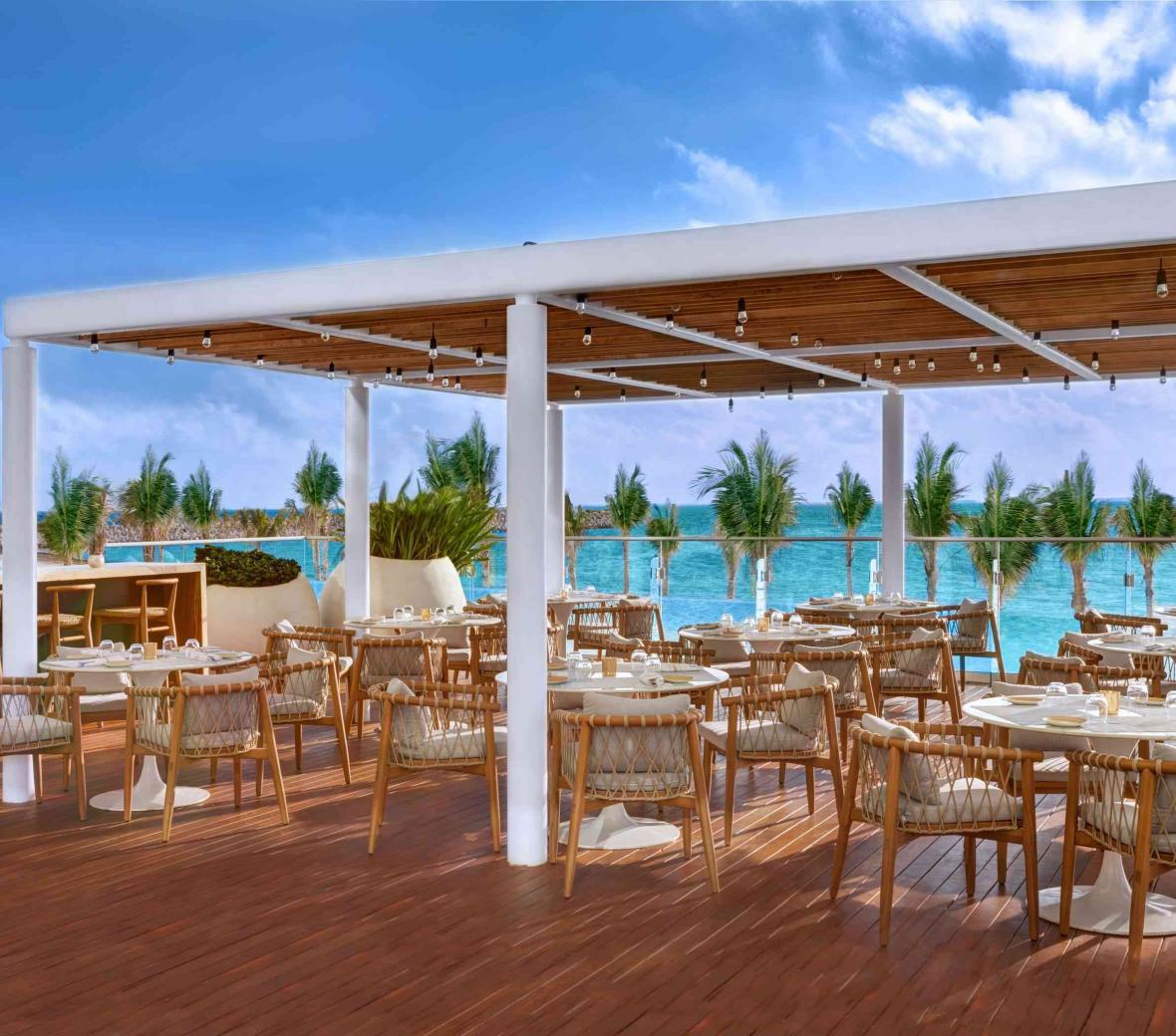 LEYNIA is a new Argentinean Grill inspired by flavors from Japan,
melding the rustic allure of open flame cooking with the dreamy setting of SLS Cancun.
Now Open

Daily | 8:00am - 10:30pm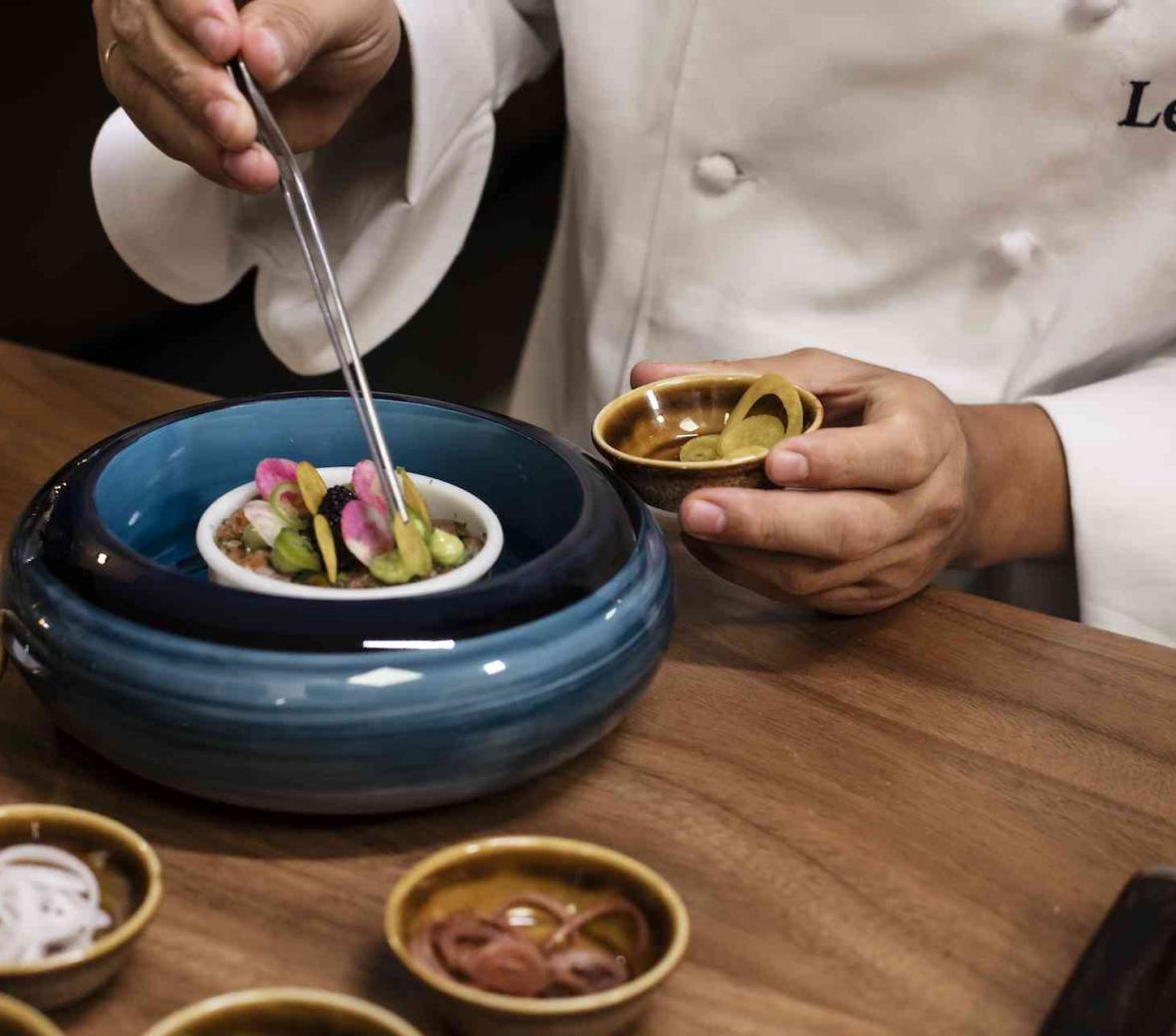 Menus
LEYNIA is perfect for a quick bite or refreshing beverage - guests can enjoy one of our many artisanal teas, freshly squeezed juices and signature coffees, or perhaps sample one of our signature menu items such as our bottomless drink options and meat from the parilla.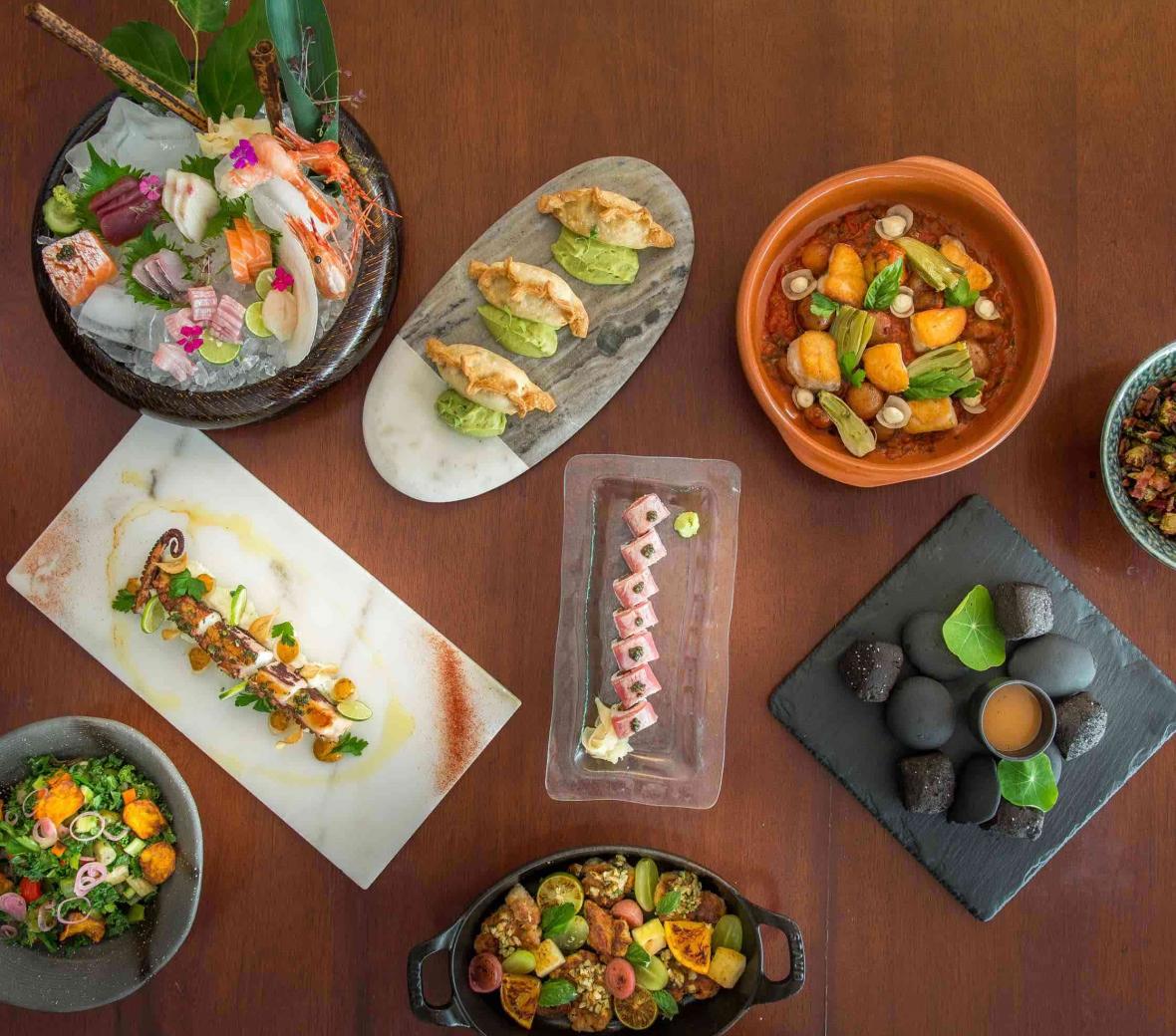 Events & Catering
Whether you are planning an intimate dinner for friends, a corporate luncheon, or an extravagant soirée, our best-in-class service, versatile venues and award-winning catering will guarantee that your event will be a success.