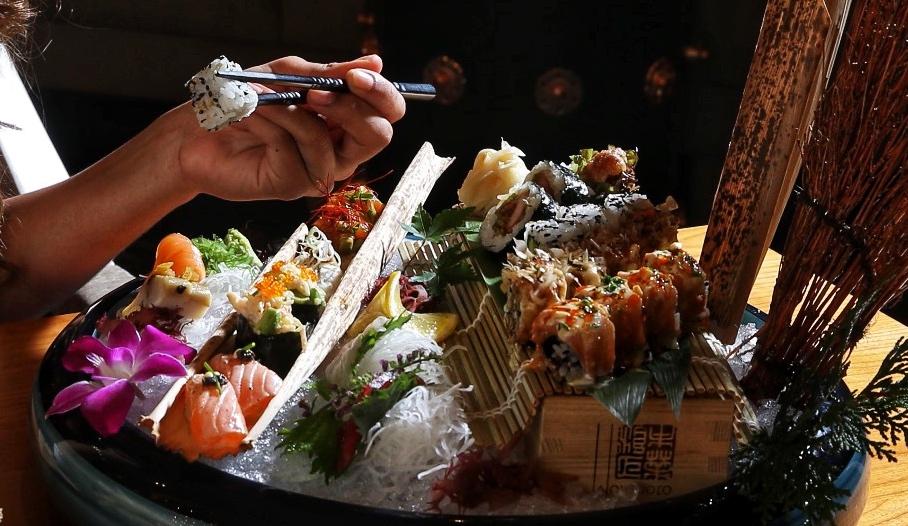 MAKE YOUR OWN SUSHI WITH CHEF MASAHARU MORIMOTO
INGREDIENTS NEEDED

Spicy mayonnaise:

2 tablespoons mayonnaise

1-2 teaspoon tobanjan (spicy chili bean sauce) or sriracha and tabasco

1/2 teaspoon sesame oil

1/2 teaspoon lemon juice

 

Sushi roll:

2 cups cooked short-grain *sushi rice, at room temperature

4-6 half size nori seaweed sheet

*1/2-pound sushi-grade tuna, cut into 8" strips

1/4 cup chopped green onions

2 tablespoons white or black & white mixed sesame seeds

*combine the 2 cups of cooked short-grain rice mixed with 2floz (1 packet) of sushi vinegar

1/4 cup sushi pickled ginger

1 tablespoon wasabi

 

*If you are not able to get sashimi grade fish, you can use crab stick (surimi/imitation crab), vegetables like cucumber, avocado, carrot, lettuce etc…

 

Sushi rice:

*2cups (10.5oz) Japanese short grain rice

14floz (420ml) water

1 packet (55ml) of sushi rice vinegar

 

 *Use cup measure from microwave rice cooker.

 

PREPARATION

To prep spicy mayonnaise:

Combine the mayonnaise, tobanjan, sesame oil, lemon juice in a small bowl and mix well.

 

For sushi rice

Wash the rice with cold water till the water is no longer cloudy.

Soak in the water for 30 minutes.

Use mesh strainer to strain the water.

Put the rice in the rice cooker then add 14floz (420ml) of water.

Cook in microwave setting with *600w for 16 minutes.

Remove from the microwave and rest for 10 minutes.

Transfer rice to a large mixing bowl and mix rice with sushi vinegar.

 

*Check your microwave power output and adjust power level settings. If 500w, cook for 20 minutes.

 

FINISH AND PRESENTATION

 

Place a nori sheet lengthwise on a cutting board. Wet your hands in cool water and take a handful of sushi rice. Place the rice in the center of the nori and use your fingers to spread the rice evenly over the nori and sprinkle the sesame seeds over the rice.

Turn sheet of nori over so that the rice side is facing down. Put one line of the spicy mayonnaise and chopped green onion in the middle then place tuna strips on the middle.

Grab the bottom edge of the nori/rice sheet, roll into a tight cylinder. Use sushi rolling mat and roll it forward while keeping gentle pressure on the mat. Push both ends of the roll to make it tight.

Using a sharp knife, cut the roll into 6-8 pieces. Plate with wasabi and sushi ginger.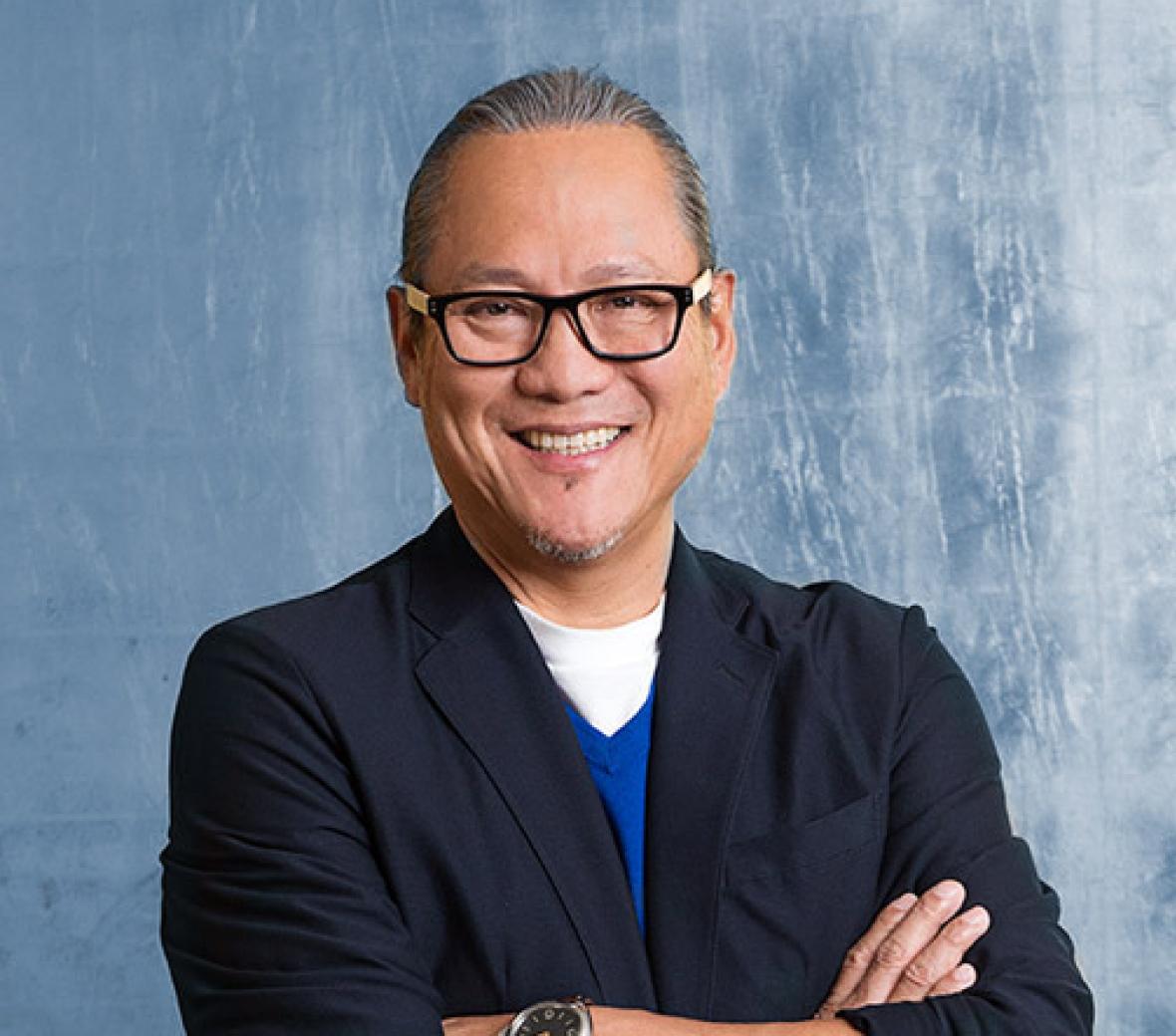 Masaharu Morimoto | Morimoto Doha