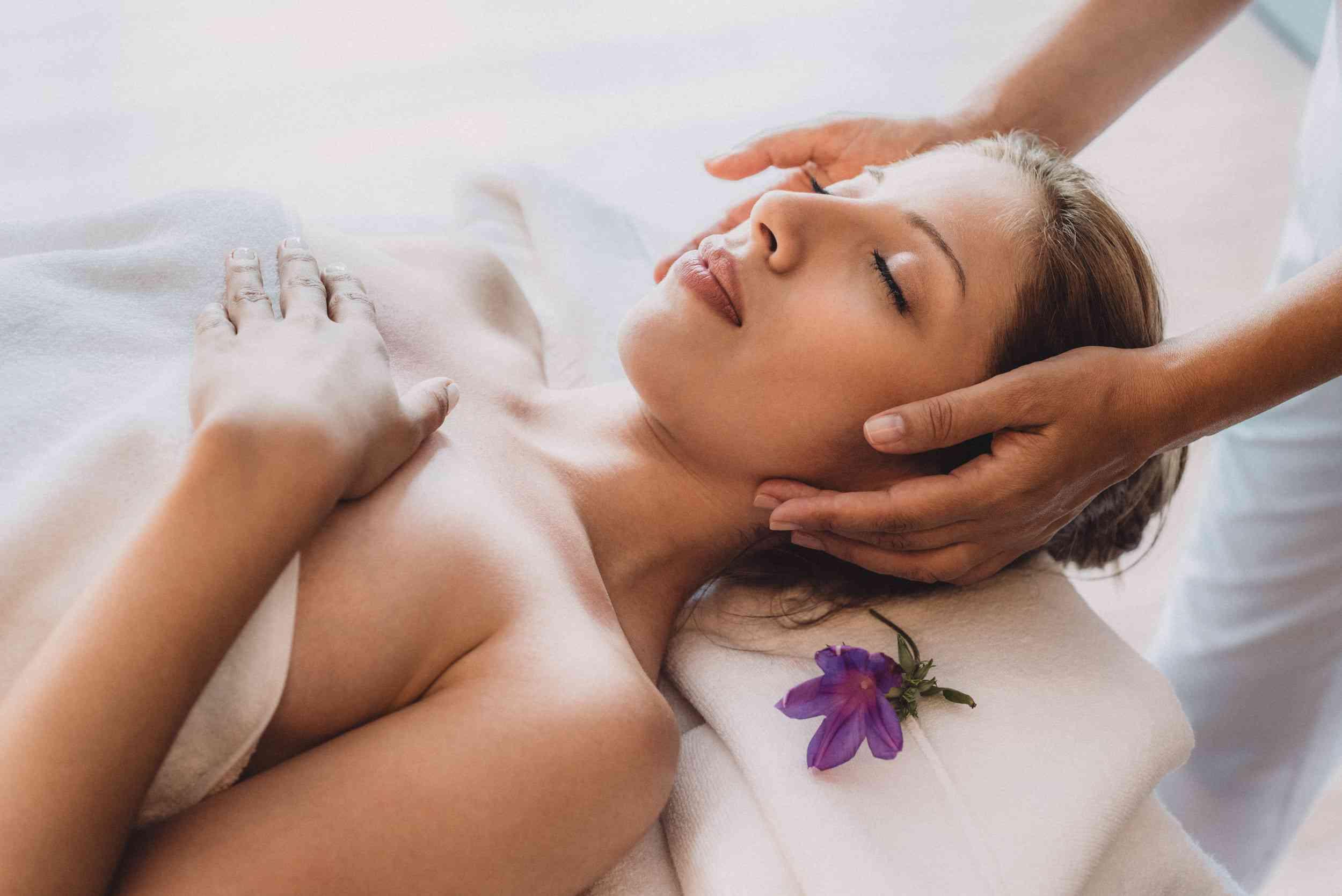 SCHEDULE APPOINTMENT
To schedule an appointment, please contact our Ciel Spa reception team. We will be happy to assist you and welcome you. We strongly recommend making your reservation in advance to ensure preferred times and treatments. All spa treatments must be guaranteed with a credit card.
 
ARRIVAL SCHEDULE
We recommend that you arrive 30 minutes before your treatment time in order to complete a brief consultation, change clothes, relax and enjoy our impressive facilities.
 
LATE ARRIVAL
We offer our guests a reliable and flexible treatment schedule, so late arrivals will not receive an extension of time on the scheduled treatment, to avoid inconvenience to other guests the same treatment price will apply.
 
PROPER CLOTHING
Bathing suits are required for use in the spa facilities, however, we will provide luxury towels, robes, slippers, and all necessary amenities for your use during your spa visit.
 
CHILDREN POLICY
Access to the Ciel Spa, including the changing rooms, the spa and the spa facilities, is restricted to children under 16 years of age. Unfortunately, we are unable to accommodate children in the treatment rooms or relaxation rooms.
 
CANCELLATION POLICY
It will be made at a 100% charge for any treatment not canceled at least 6 hours before the scheduled time.
 
HOME CARE
To continue your spa experience at home, most of the products used in our treatments are available at the Ciel Spa reception, along with a selection of candles and teas.
 
DURING THEIR STAY
Our goal is to provide a peaceful environment for all spa guests, so we ask that you please keep your mobile devices quiet. The spa team reserves the right to refuse admission to any person whose behavior may disturb other guests in or around the spa.
 
HEALTHY CONDITIONS
Please inform us of any health problems, allergies or injuries that may affect the choice of treatment.
 
THE PREGNANCY
We have treatments specially designed for pregnant and lactating women. Allow the Ciel Spa team to guide you in selecting the most appropriate treatments during this special moment.
 
GENTLEMEN
For men, we recommend shaving before undergoing a facial, to ensure maximum comfort and benefit to the skin. However, all facials are still allowed if it is not possible to shave before the facial.
VALUES
Ciel Spa is not responsible for the loss of valuables and jewelry in the spa facilities and we recommend that you leave all valuables at home or in your hotel room.
TO SMOKE
Smoking is strictly prohibited at Ciel Spa.