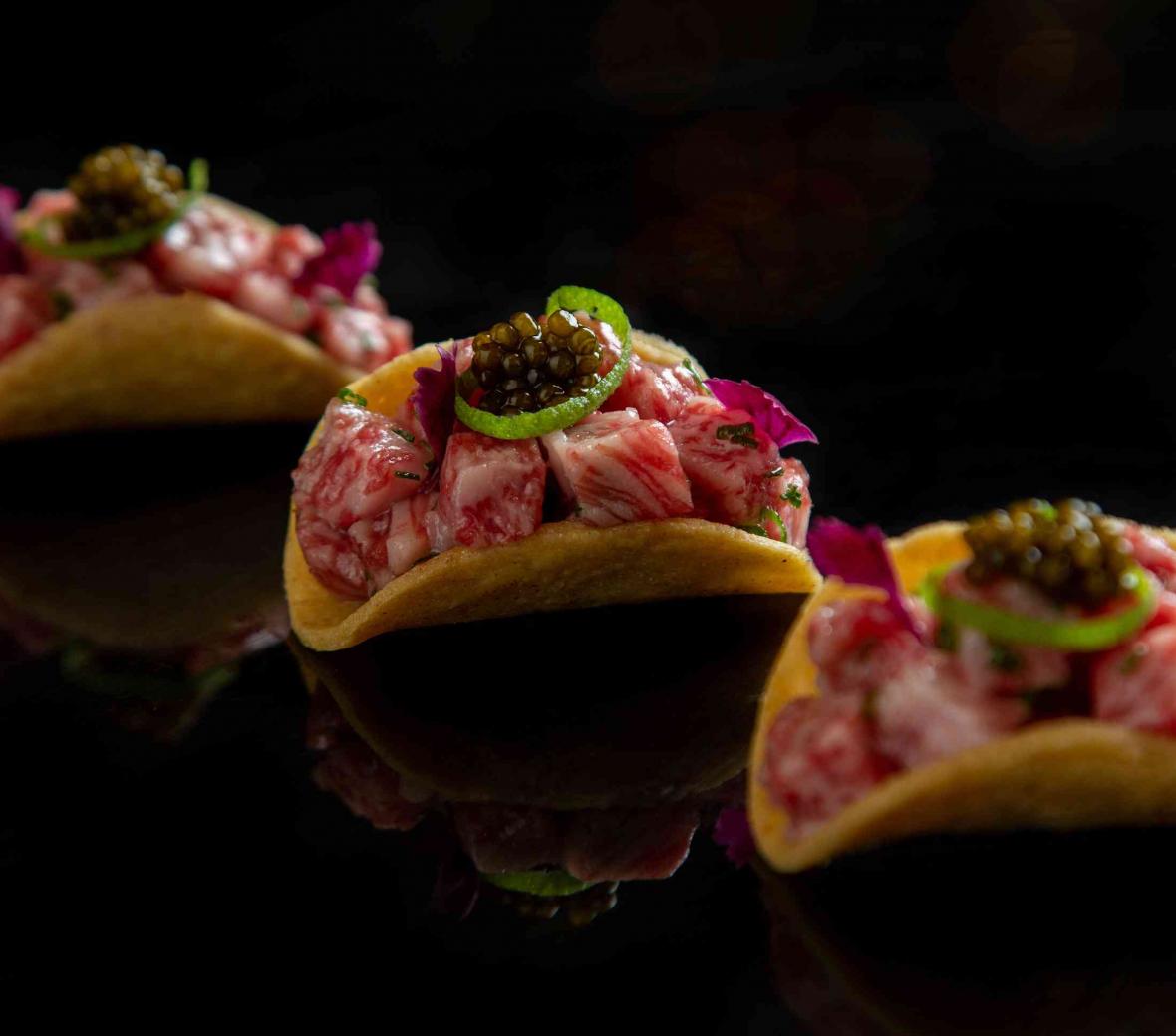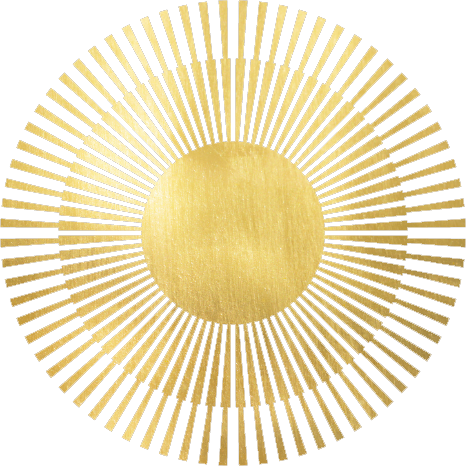 NOTHING IS CLASSIER THAN CAVIAR
–and at 12 Chairs, caviar takes centre stage, reserved for only 12 guests, to experience and indulge.
12 Chairs Caviar Bar's interior and finishing perfectly reflects the luxurious lifestyle associated with tasting caviar. Complete with non-reactive spoons, nothing will meddle the delicate flavour profiles of the caviar, further signifying caviar as a hallmark of gastronomic fine dining.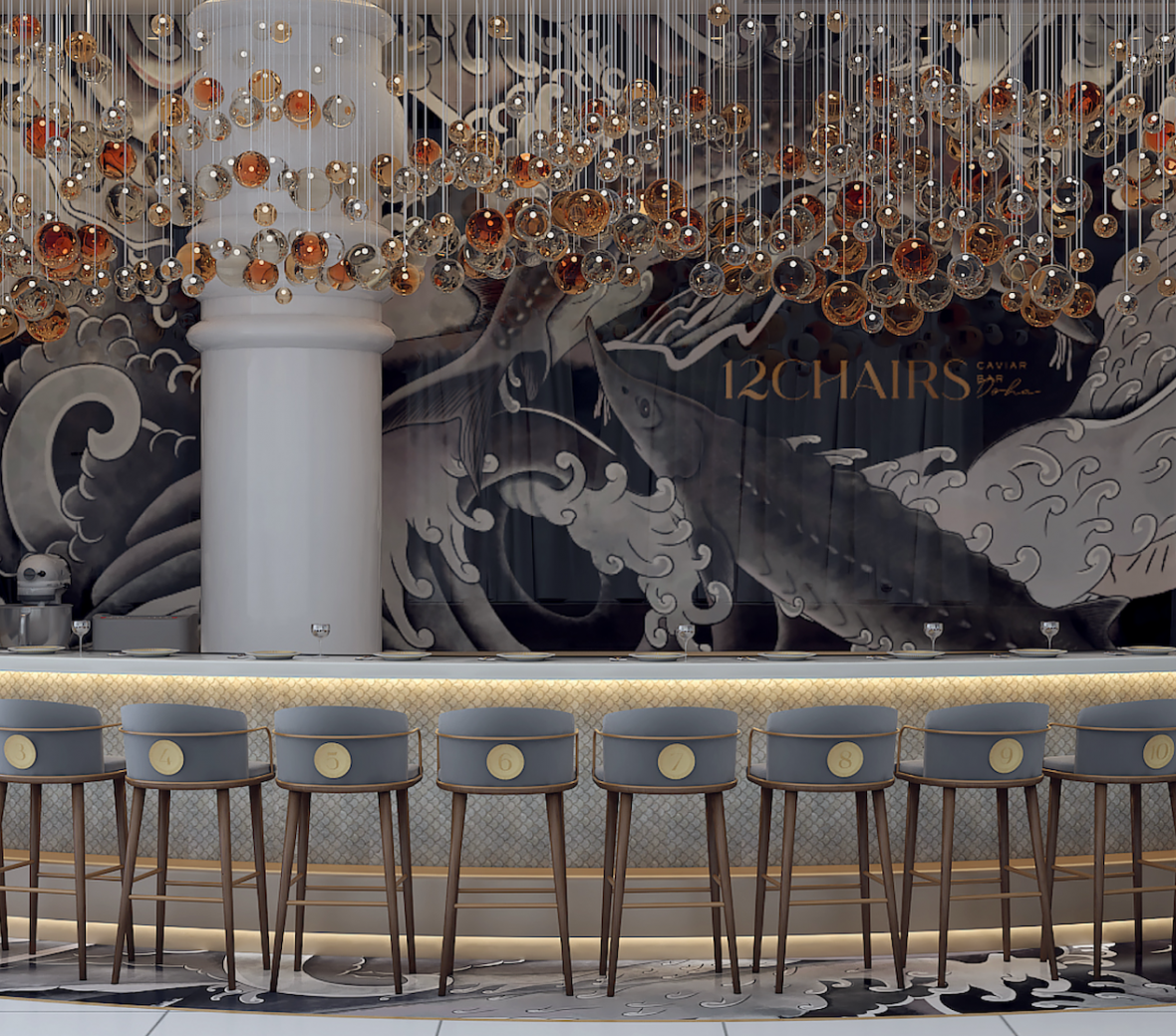 12 Chairs Caviar Bar Doha (Coming Soon)