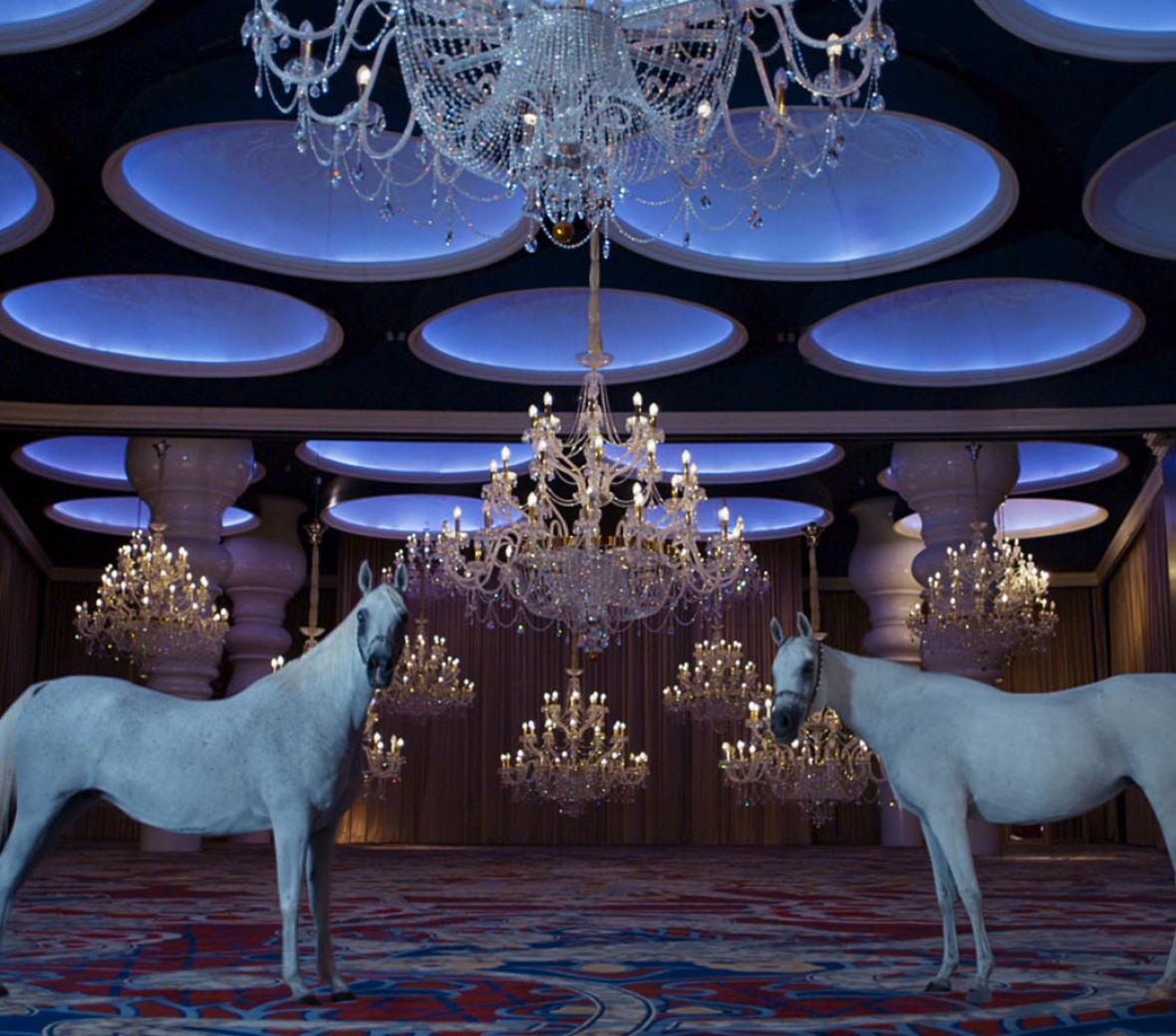 Mondrian Doha brings the intensity, energy,
and cool California vibe of the original Mondrian in Los Angeles to the West Bay neighborhood of Qatar's capital. Marcel Wanders envisioned Mondrian Doha as an oasis of indulgence and fantasy— a place that nods to the brand's provocative spirit as well as the rich traditions of local culture.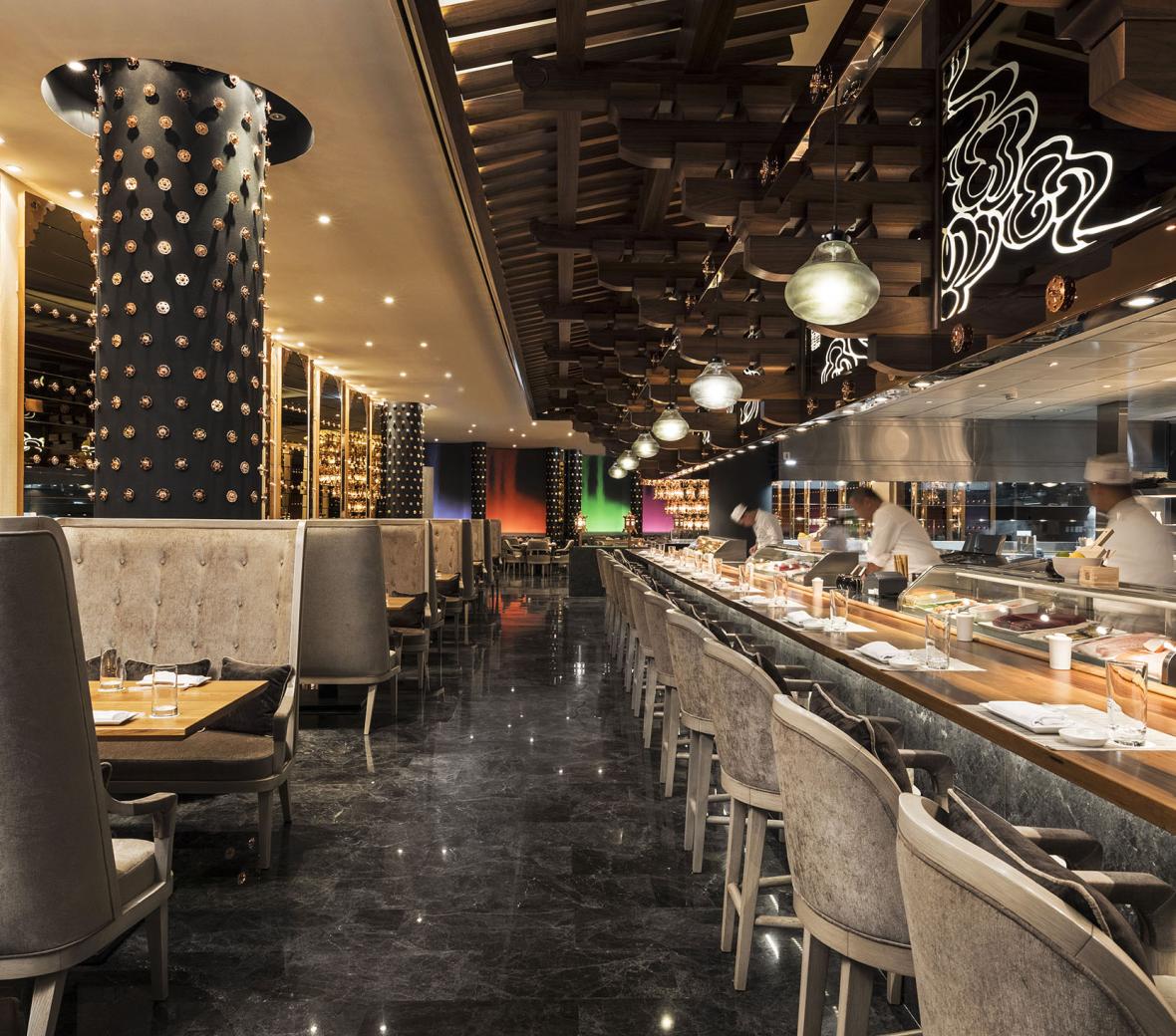 About Mondrian Doha
From high-octane lobby socialising to events, celebrations, and business conclaves, every venue pulses to the electric Mondrian beat. With food and nightlife venues spread across eight different locations on the property, there is nothing like Mondrian Doha in the entire region.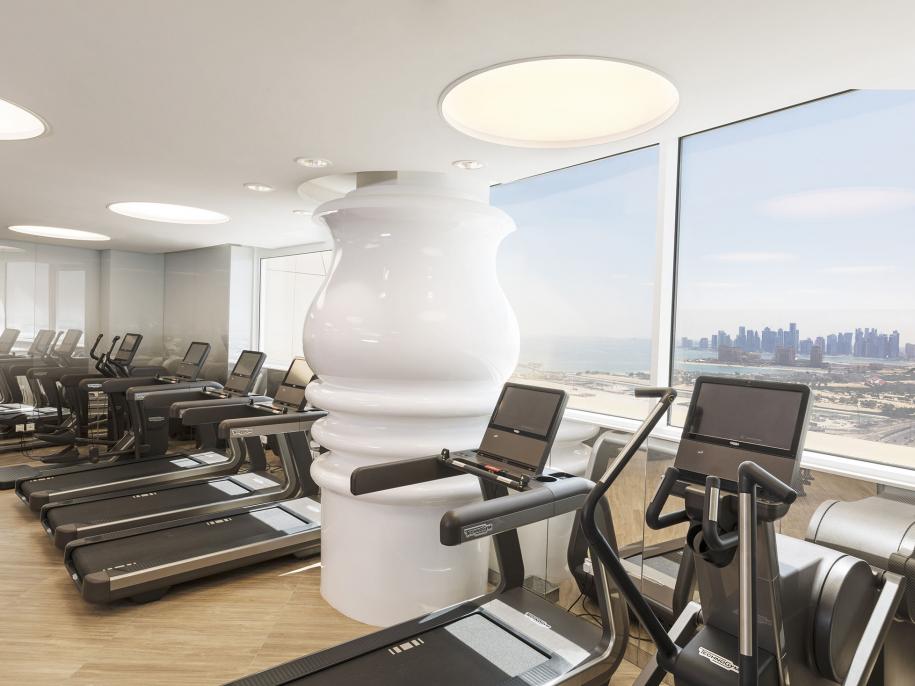 Gym
Set in a city of its own inside the black and white tower beside the pool area, the fitness centre offers cutting-edge equipment and expert personal trainers along with inspirational views.
The fitness centre is open 24 hours a day and is accessible with your room key card.