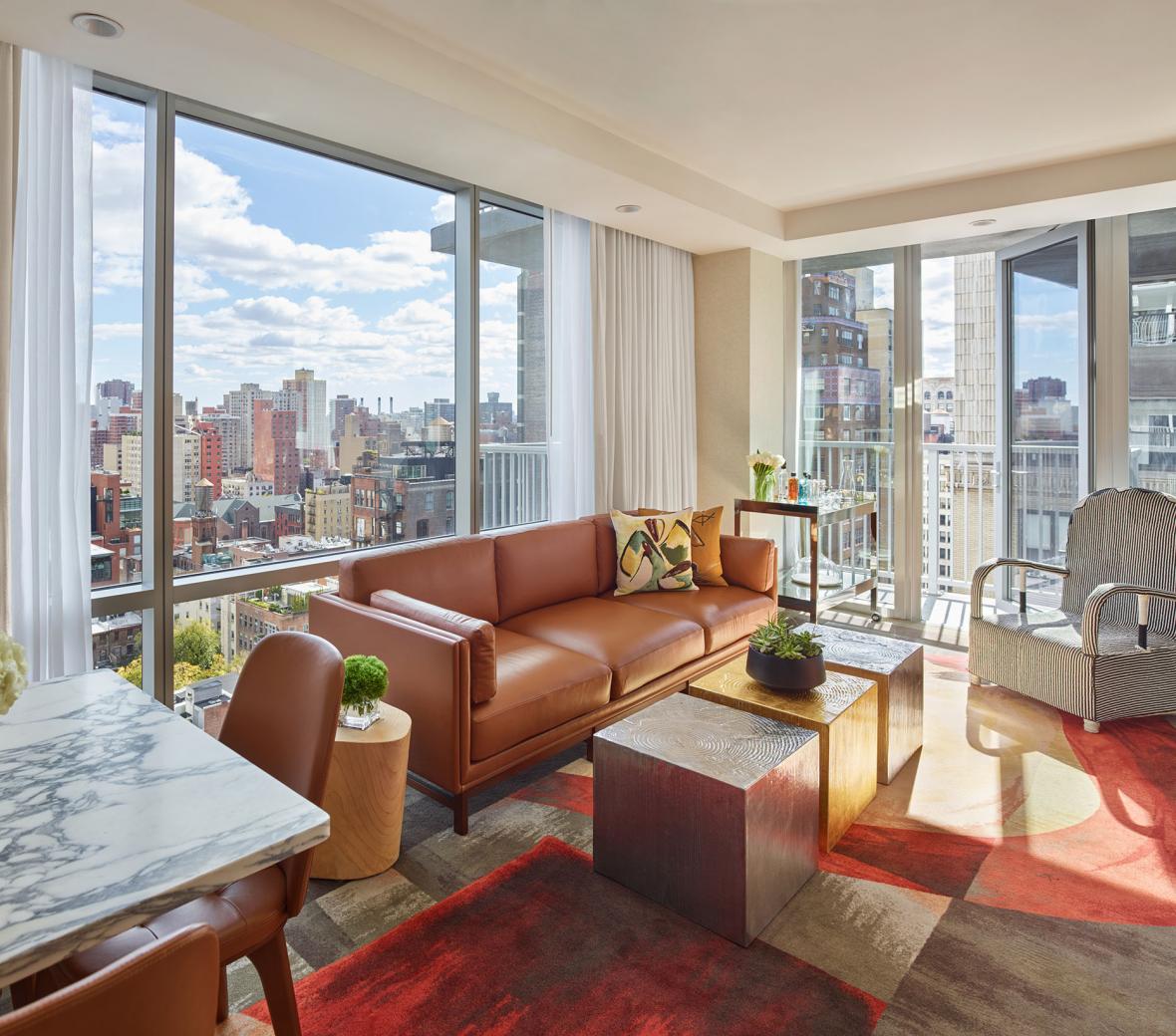 Internationally acclaimed designer Philippe Starck crafted the hotel's striking guest rooms
and suites to evoke the look and feel of exclusivity and contemporary chic. This landmark destination celebrates sophisticated modern design with artfully crafted amenities.
Don't Take Our Word For It
The hotel is extremely clean and comfortable. The staff are friendly and efficient. The location is excellent. There is a vibrant restaurant and lovely bar on 15th floor. A great place to stay for a weekend in New York
T.Doubleday, Cheshire, United Kingdom
We stayed here for my girlfriend's birthday and were upgraded upon arrival and received a bottle of champagne from mgmt which was a great touch! Great view from wrap around terrace! Would definitely recommend the balcony suite!
The Mondrian of our experience was excellent. The room was comfortable and quiet at night. The bed and bedding were very comfortable. The location was convenient. It was a win-win! We have already recommended it to friends in the city who have out of town guests visiting.