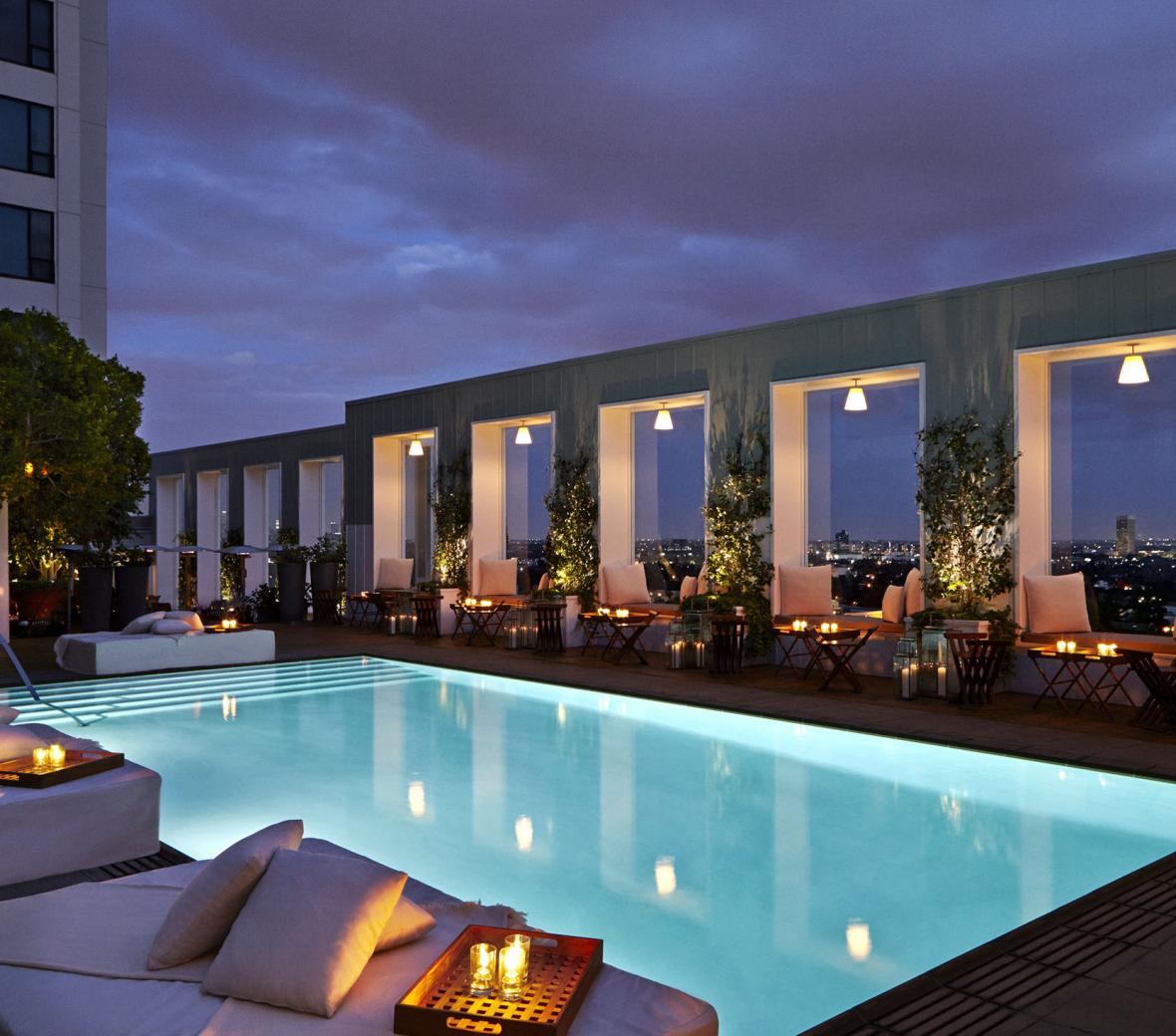 Boasting some of the finest views of Los Angeles, Skybar is an open air, ivy-covered pavilion perched above the Pool at Mondrian Los Angeles.
Skybar's newly reimagined design brings a fresh approach to this iconic space. A chic poolside lounge by day, Skybar provides an idyllic oasis to take in the sun and enjoy impeccably fresh cocktails. When the sun sets, the pulse of Skybar beats even louder, stirring a seductive energy, aroused by world-class DJs and Hollywood glamour.
Open Daily
Sunday - Thursday: 11am - 11pm
Friday & Saturday: 11am - 2am
Ride share recommended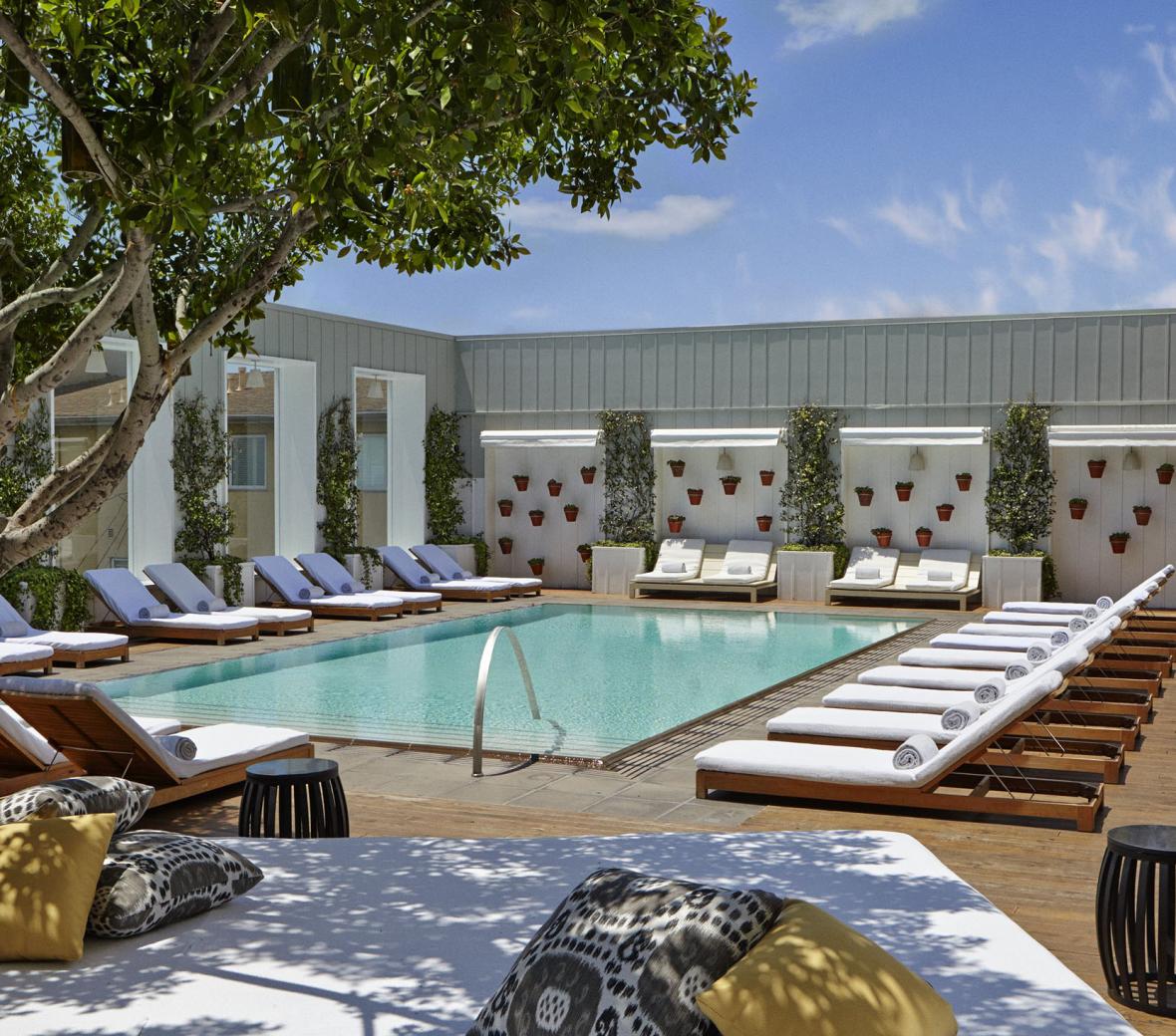 Menu
Indulge in our creative cocktails and poolside bites. Our food menu is available from 11am to 10:30pm.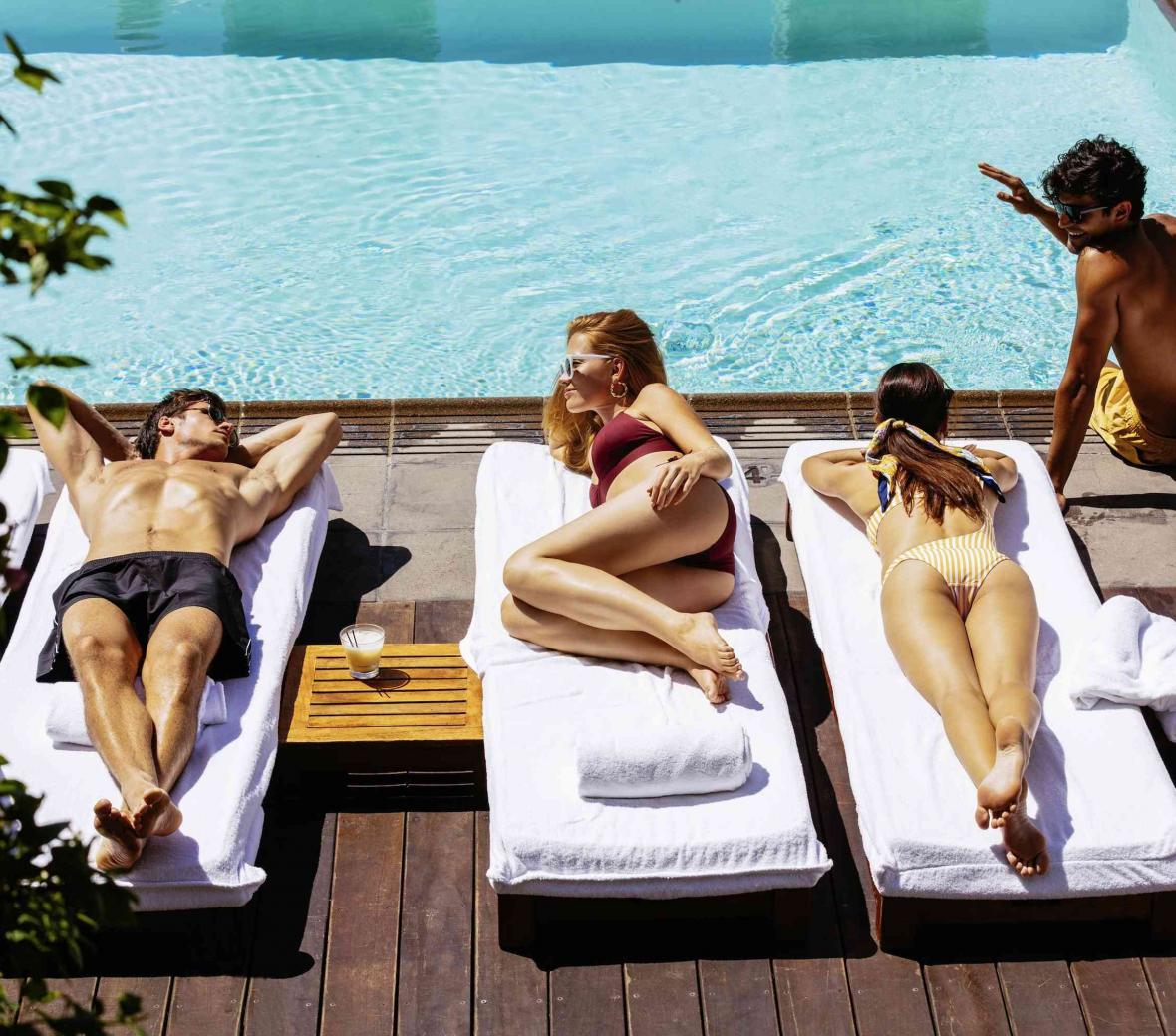 Happenings
From iconic pool parties to upbeat live music nights, Skybar holds a variety of curated events and happenings all throughout the year.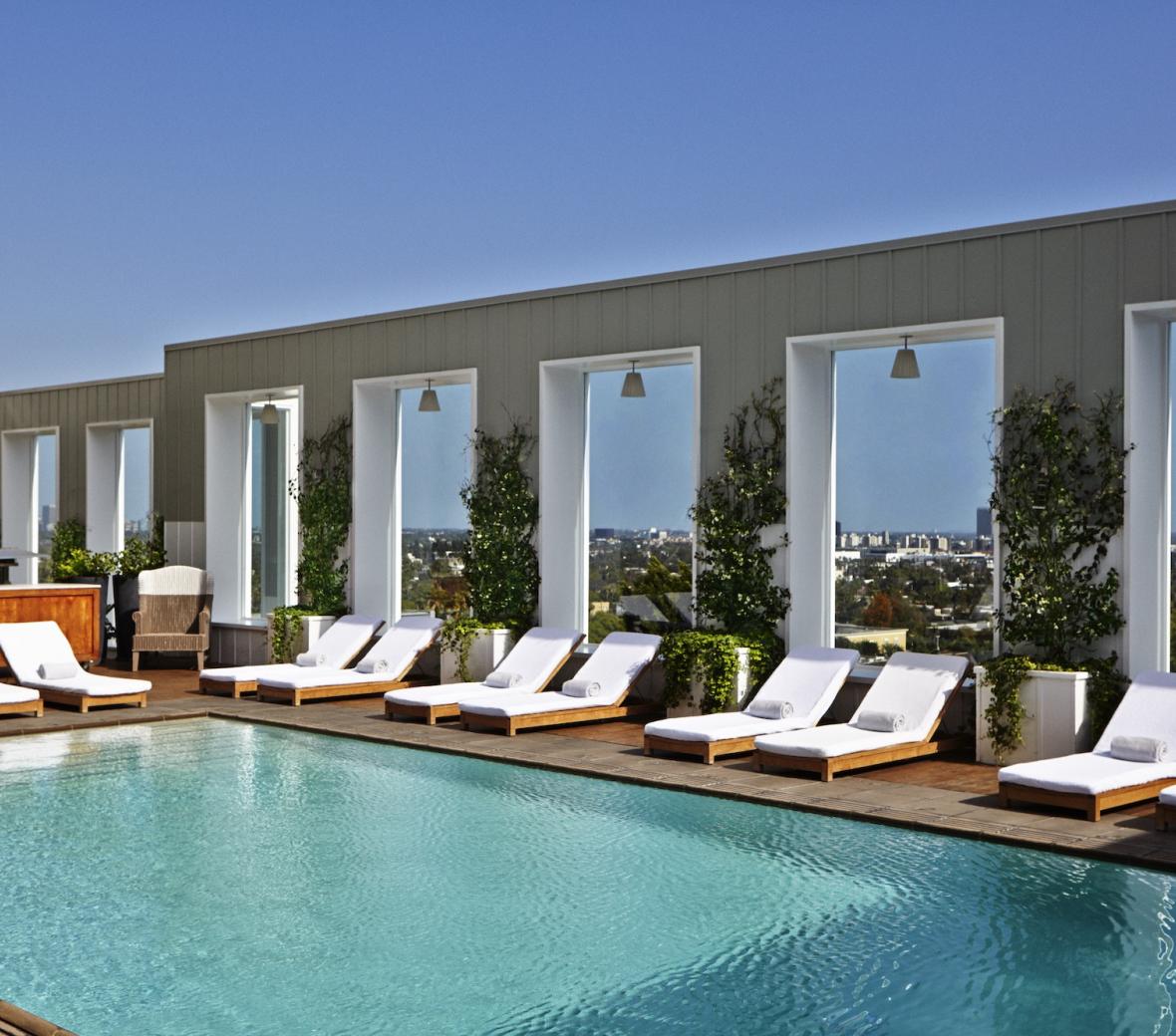 Events & Catering
The beautifully designed hotel pool, set flush with the surrounding teak deck and featuring underwater music, is the perfect spot for soaking up the sun while enjoying the stunning panoramic views and upbeat vibes of Los Angeles. By day, the lushly landscaped Outdoor Living Room brims with flowering vines and comfortable teak and wicker furniture, making this a chic go-to oasis for enjoying impeccably fresh cocktails with a lively and fun atmosphere. With the setting sun, the pool lights up with hundreds of flickering lanterns placed around the deck and hanging from the boughs of trees, transforming the pool into an vigorously energetic setting to take in the best of Hollywood glamour.