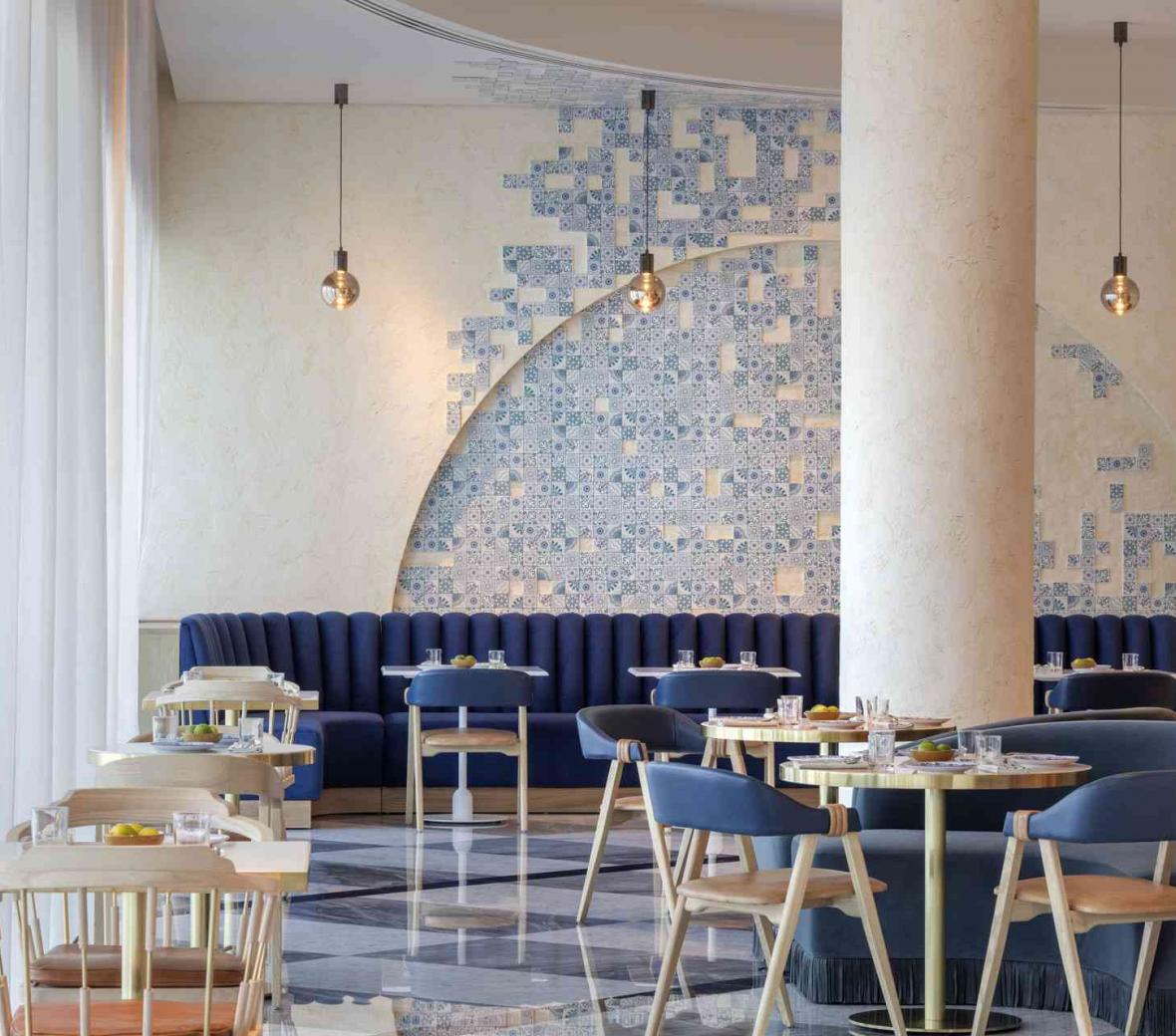 Capturing the vibrancy of Levantine-inspired cuisine, Cleo presents familiar flavors that are enhanced by a worldly charm.
With an extensive and varied menu that evokes crisp summer evenings on the coast, Cleo draws its inspiration from Lebanon, Israel, Syria, Greece and Italy – giving it a modern take on classic Levantine cuisine. Cleo's carefully curated wine list highlights some of the Middle East's smallest wineries and a cocktail menu that brings the history of Cleopatra to your table.
Hours:
Daily | 7:00am - 1:00am

Dinner:
Daily | 7:00 pm - 1:00 am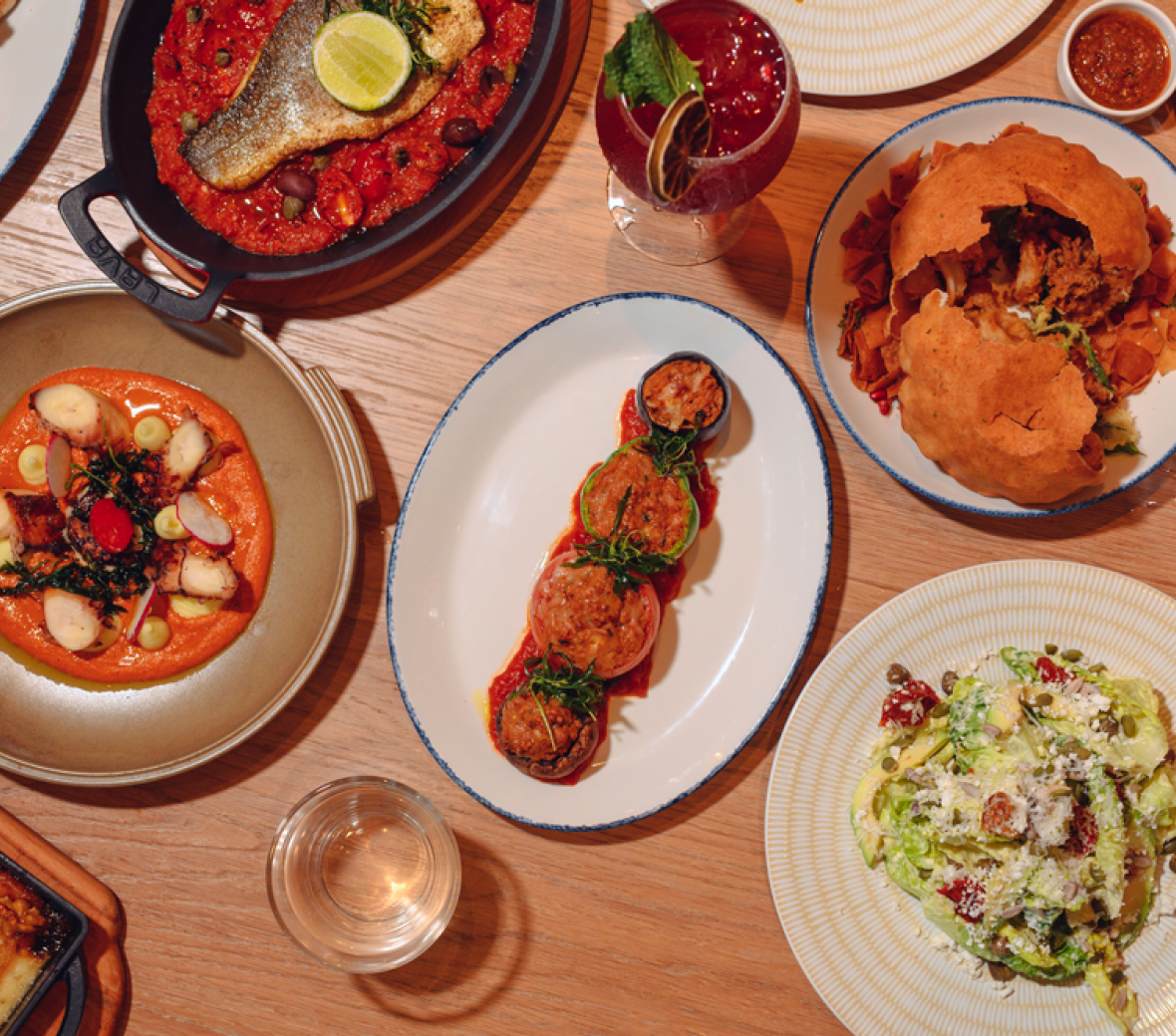 The Menu
Cleo creates a feast of Levantine cuisine unlike any other. Where old and new friends can come together to break bread, share a drink, and trade stories; where the familiarity of the cuisine is elevated by the unexpected.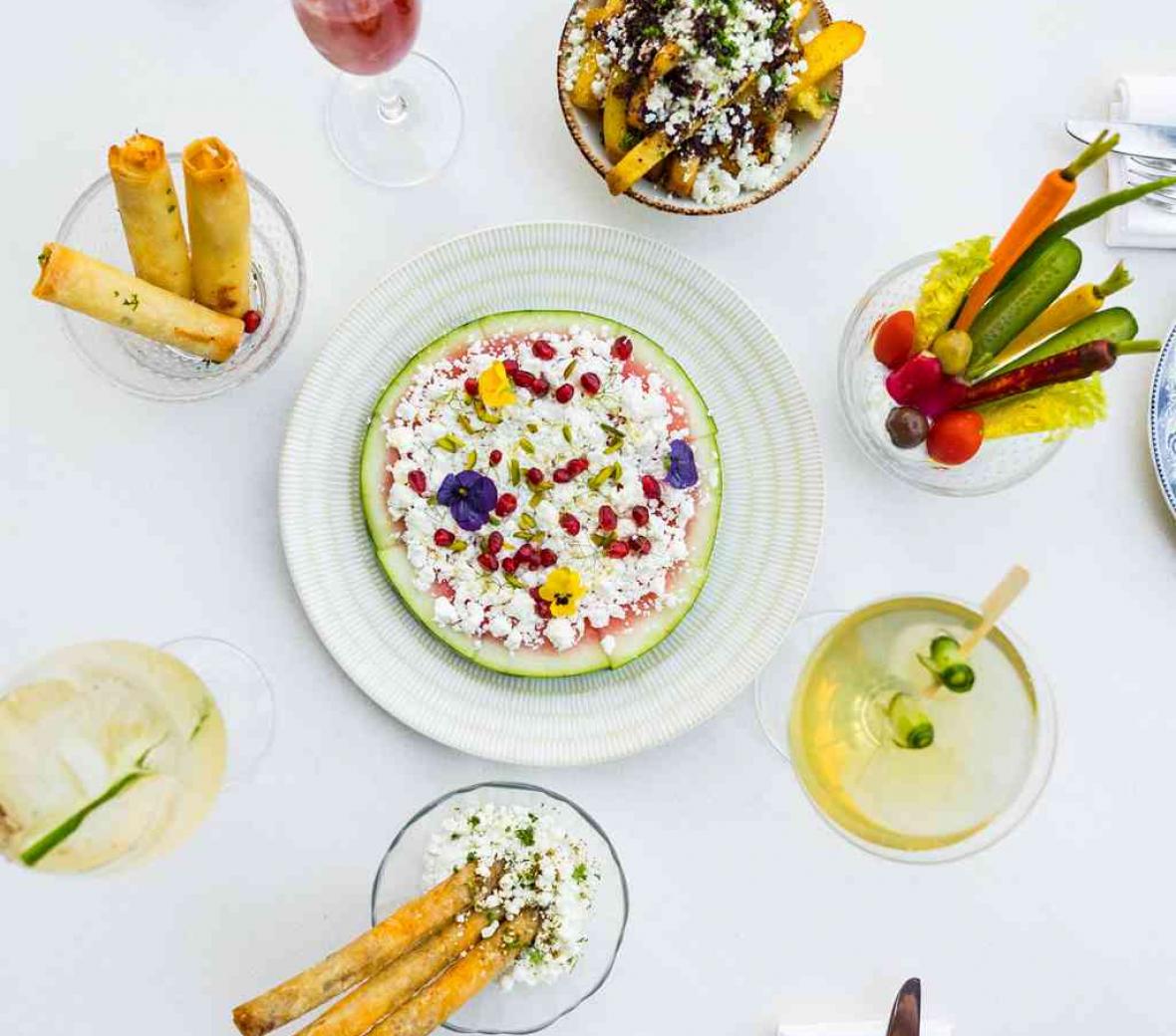 Cleo Brunch
Flavours of the Mediterranean meets the Levant at this brand-new brunch set against the mesmerising backdrop of the Burj Khalifa. Join us every Saturday and discover an indulgent selection of delicious spit roast lamb, live music and dabke dancing.
Details:
- Every Saturday, 1pm - 5pm
- 300 AED per person

Visited a place for my dinner with friends.. cozy, authentic place will catch your breath from 1 second!!amazing grateful and caring stuff will make you feels so special. Special thanks to a manage Mr.Samir for his extra care!!perfect place to come back!!food selection will let u...
The best place to visit..food selection.. ambiance..the most caring and welcoming staff. This restaurant will make you feel the most Special guest. The selection of food is something unbelievable.. the great place to find back for any occasion
High quality and so much delicious treats! I highly recommend this amazing place in a very nice spot. The atmosphere is amazing and I can't wait to be back for the super delicious food and drinks + dessert! Thank you so much for the service: Crystal :-)
Had a chance to meet amazing people; Diana and manger Wei who took good care of me, top notch customer service, very attentive to details, serene ambience and the great view of Burj Khalifa; you'll definitely love it, needed some me time and I got it