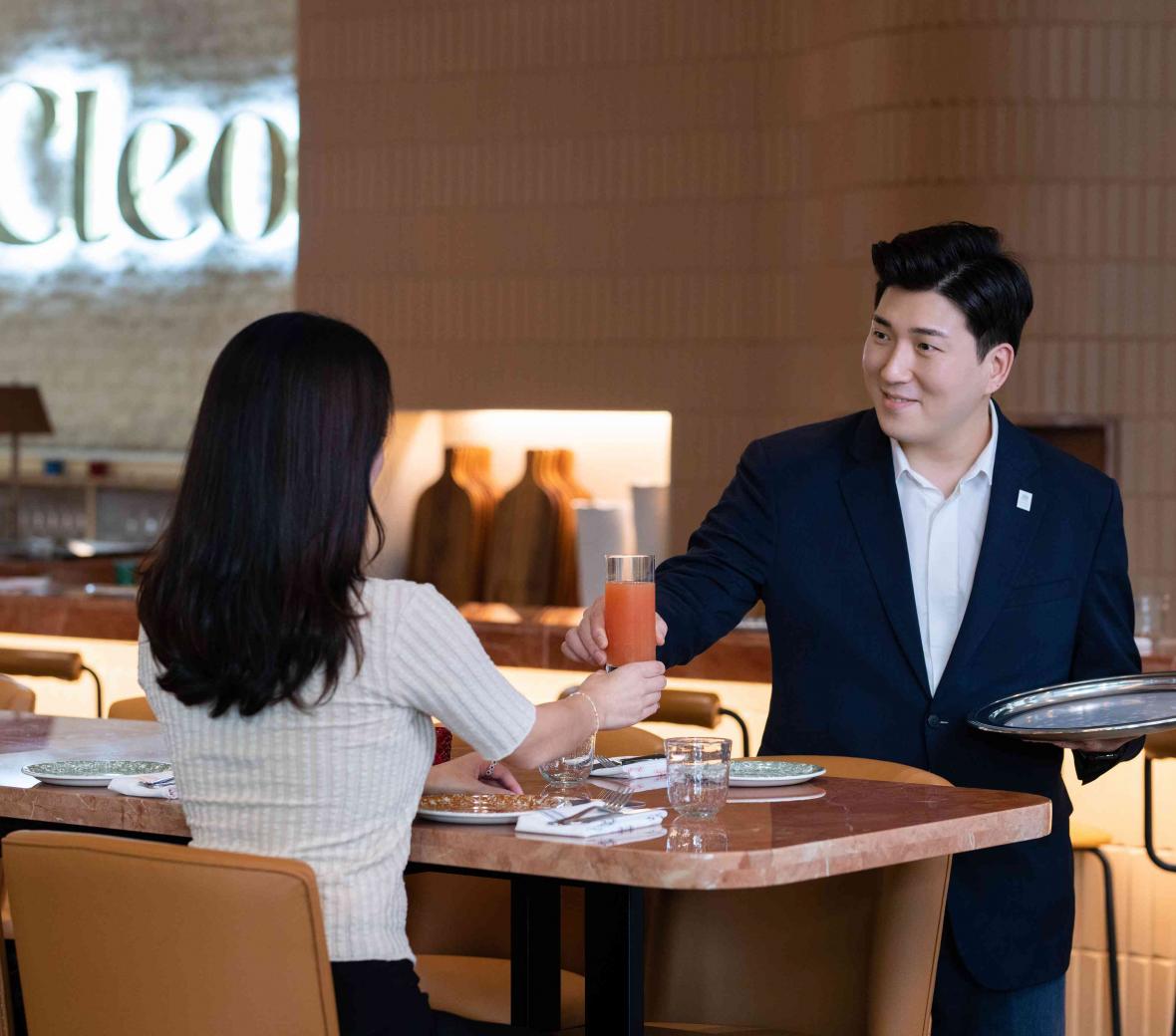 Cleo Seoul Itaewon
Cleo provides a warm, social setting to enjoy shareable dishes that feature traditional flavors with a modern twist. The classic and the contemporary come together to create a dining experience like no other.
Breakfast
6:30AM to 10:30AM
10:00AM Last Order
Lunch
12:00PM to15:00PM | Weekends: 11:30AM to 15:00PM
14:30PM Last Order
Dinner
17:30PM to 22:00PM
21:00PM Last Order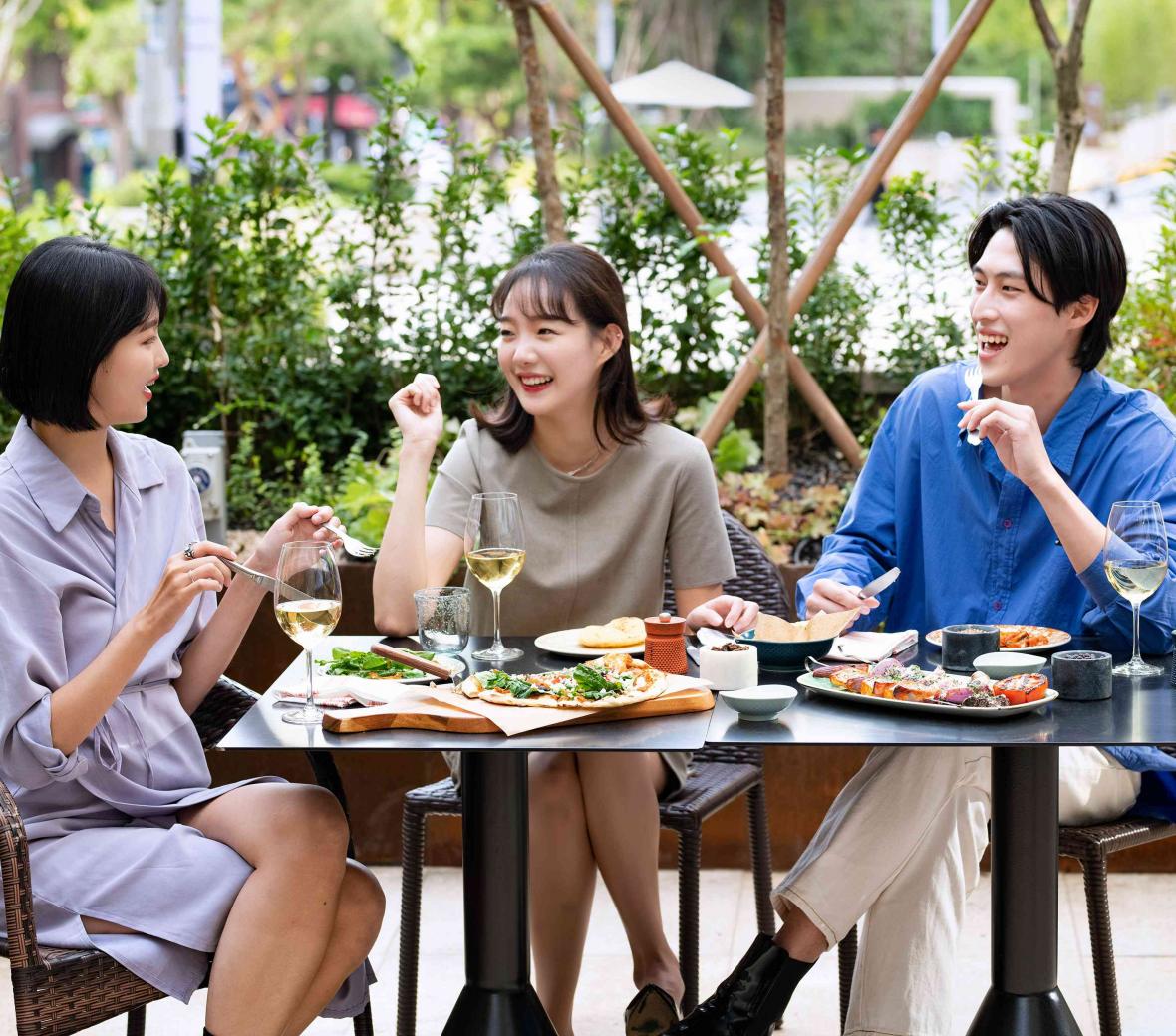 The Menu
The award-winning restaurant concept offers a warm, social setting for dining on shareable dishes that combine local flavors with modern accents, inspired by the diverse cultures found along the Mediterranean – all paired with an inventive list of signature craft-cocktails.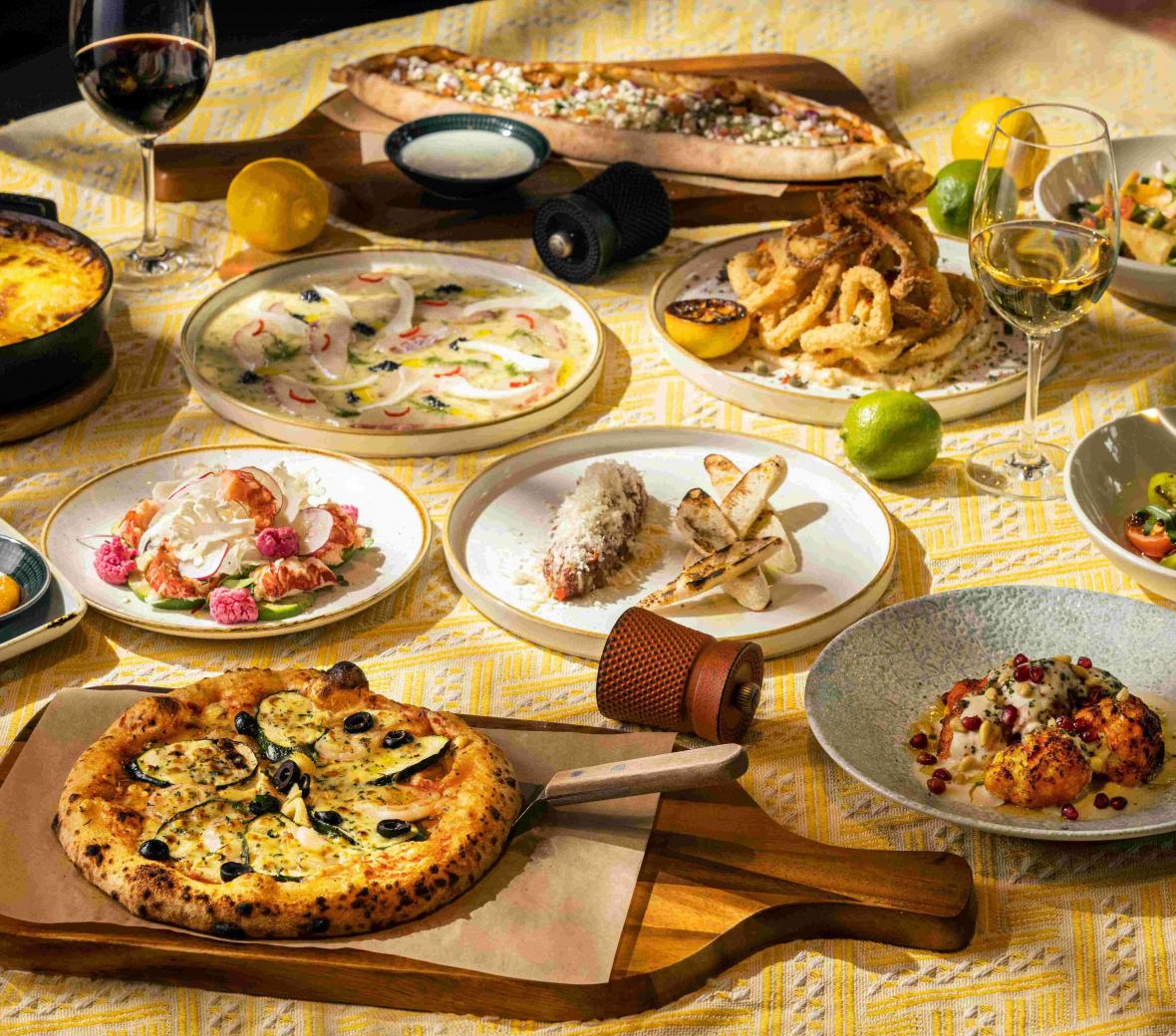 NEW MENU
Daily Lunch & Dinner
Introducing Cleo's colorful new menu, inspired by the Mediterranean cuisine from Greece, Italy, Morocco, France, and Turkey.
Completely new in the composition of menu, upgraded taste and visual! Pair it with a properly chilled wine to complete your dining.
Reservations & Inquiries +82-2-2076-2050