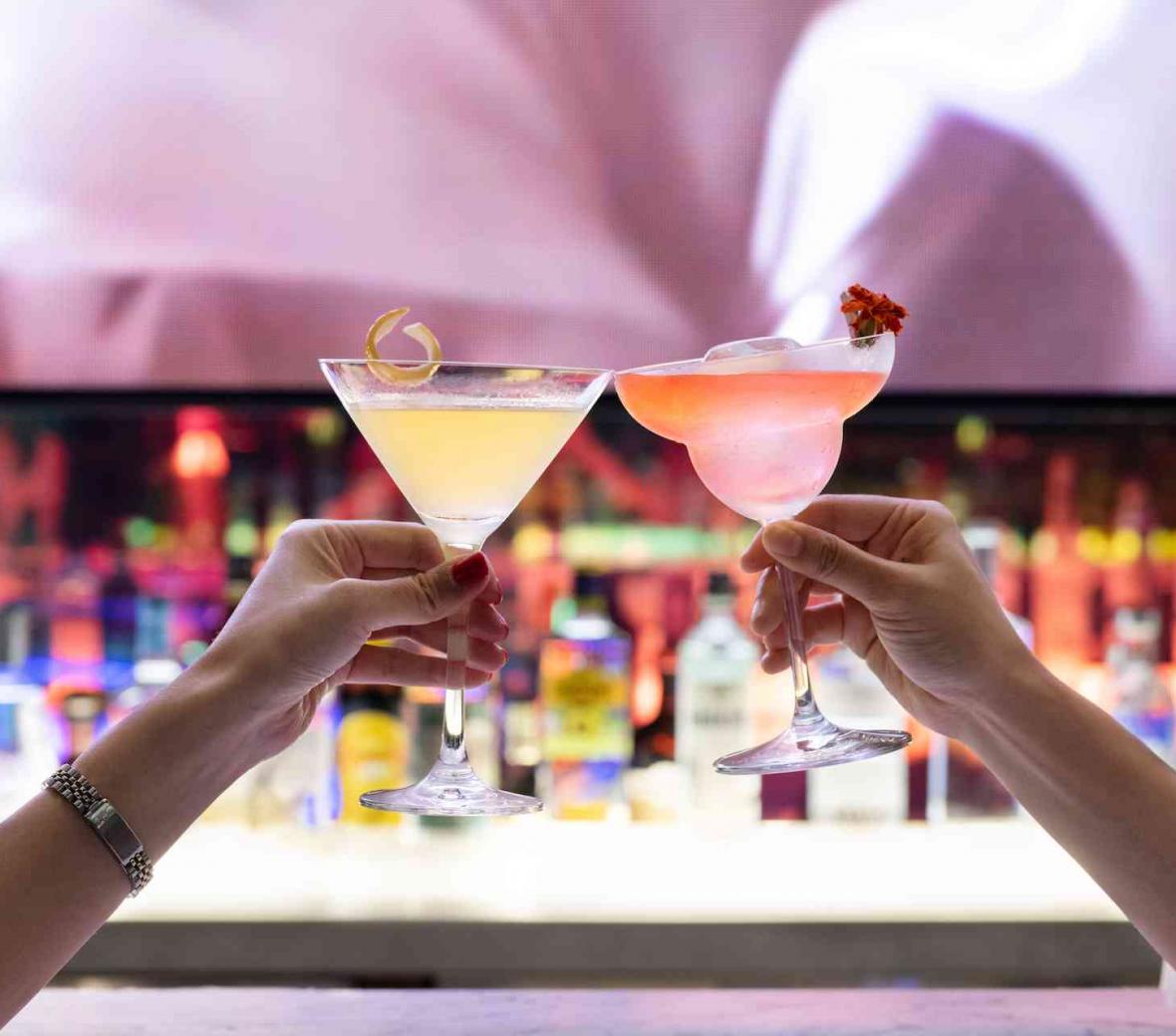 Dine & Drink
Mondrian Seoul Itaewon features our signature food and beverage brands.
Discover the unique atmosphere of Cleo, our signature Mediterranean restaurant, which combines Hollywood style with Mediterranean charm. Sip your favourite cocktail in one of our lounges or enjoy stunning views of Seoul from our Privilege Rooftop Bar.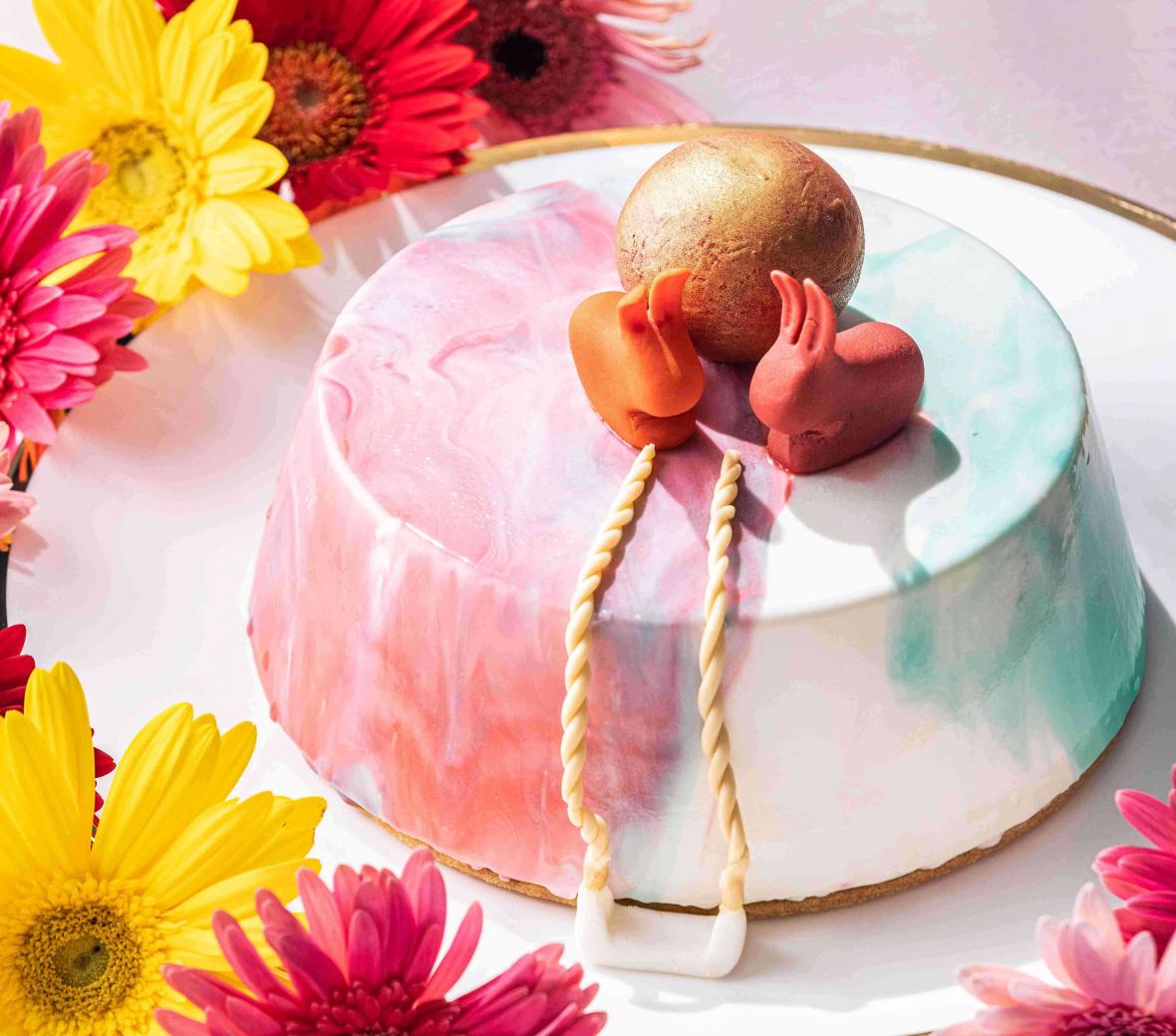 Mondrian Deli Cakes
Daily | 14:00 - 21:00
A new beginning always deserves to be celebrated! Celebrate life with our all new fresh cakes ; Walking to the Moon, I give you my Galaxy, Earlgrey Chiffon Cake, For Your Gift, Strawberry Fraisier and Strawberry Tart boasting glamorous look and taste at Mondrian Deli.
Price : starting from KRW 58,000
For inquiries and reservations call +82-2-2076-2051.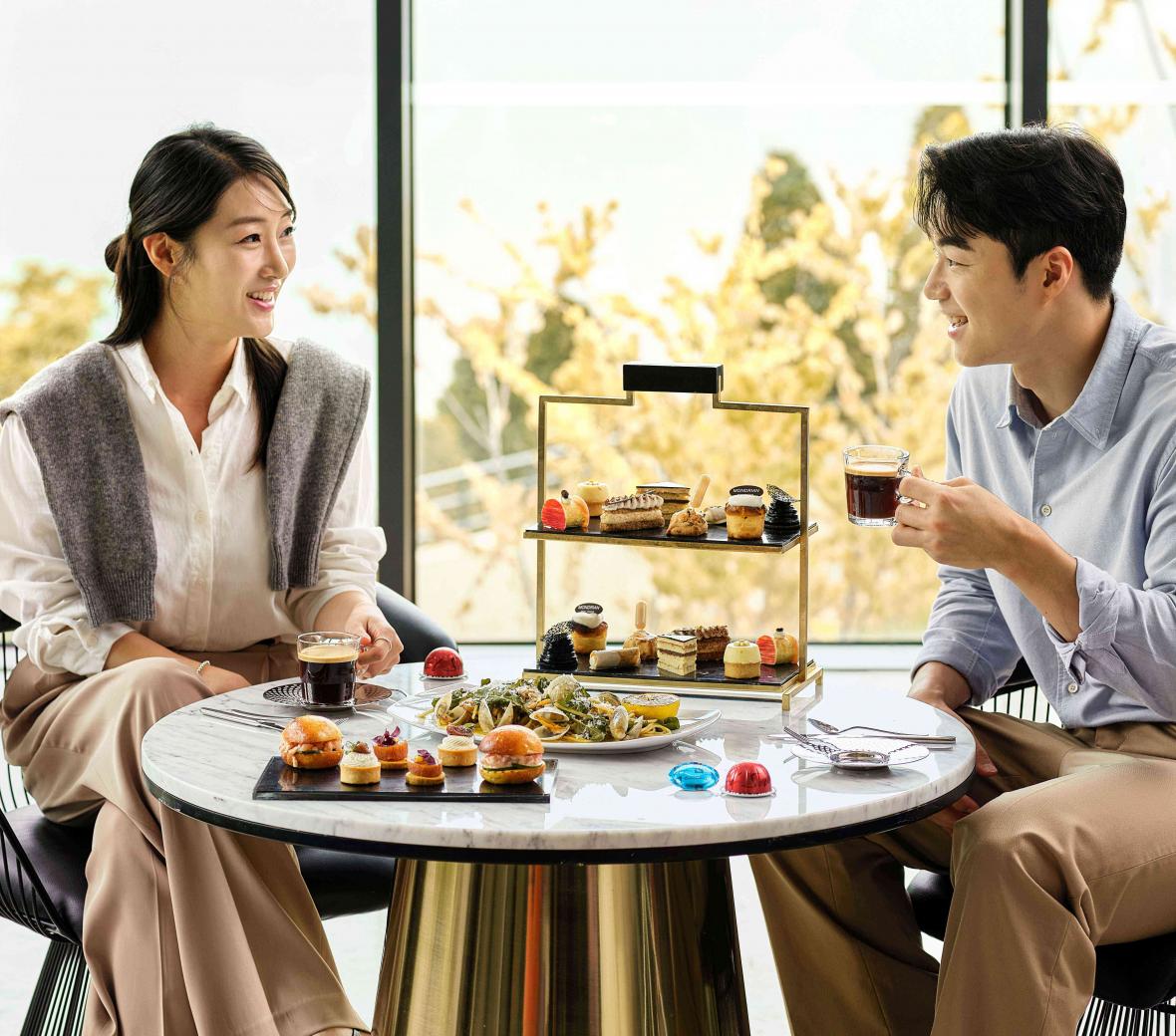 Mondrian X Nespresso: Autumn Afternoon Tea Set
EVERYDAY | 14:30 - 17:00
New Autumn Afternoon Tea Set crafted in collaboration with Mondrian Seoul Itaewon's Pastry team & Nespresso.
Enjoy your tea time with the gentle sweetness of desserts infused with Nespresso's new el Salvador capsule coffee, along with classics like Mont Blanc, Éclair, and butter pasta in Mondrian's style.
Price: KRW 98,000 for two
For inquiries and reservations call +82-2-2076-2051.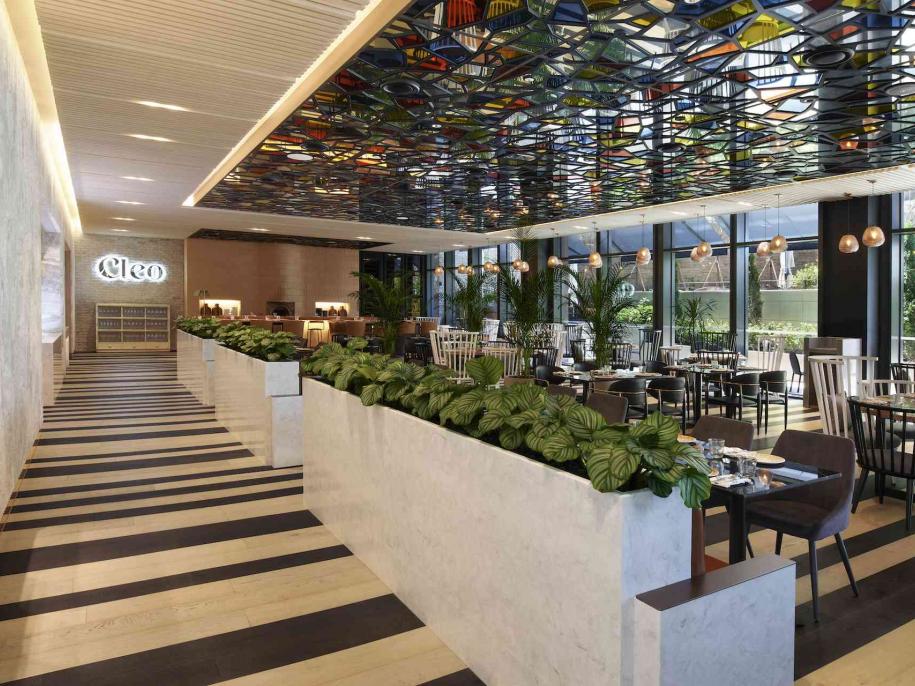 CLEO
Cleo provides a warm, social setting to enjoy shareable dishes that feature traditional flavours with a modern twist. The classic and the contemporary come together to create a dining experience like no other. Whether it's a quick bite or an indulgent feast, Cleo's casual-cool ambiance makes it the perfect destination for any occasion.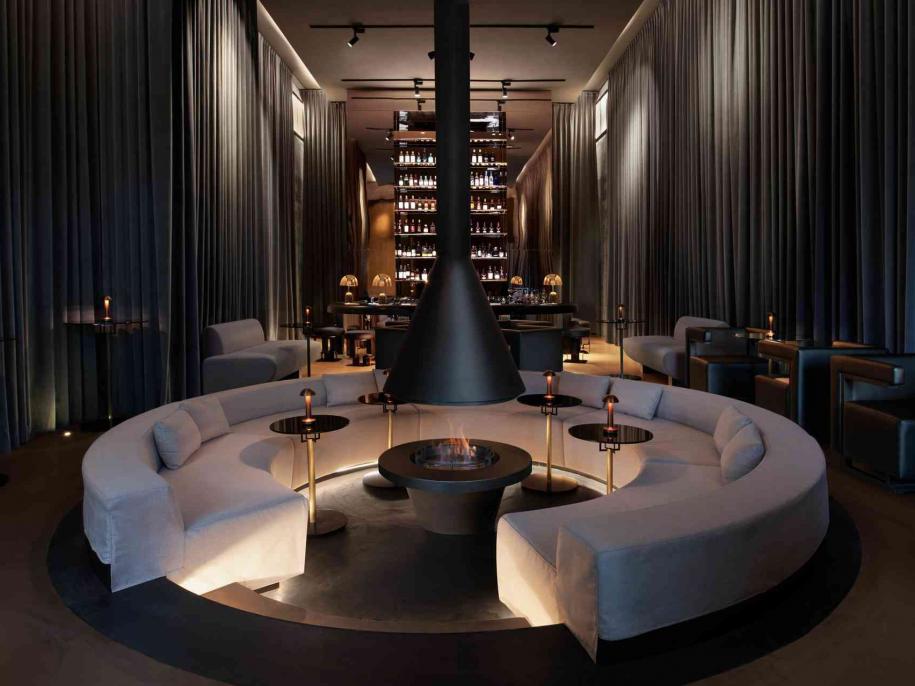 Privilege Bar
Privilege rooftop bar combines a terrace with a stylish interior where carefully curated objects conjure a classical, refined ambiance. Choose from a selection of some of the finest single malt whiskeys and wines from around the globe while enjoying spectacular panoramic views of the city.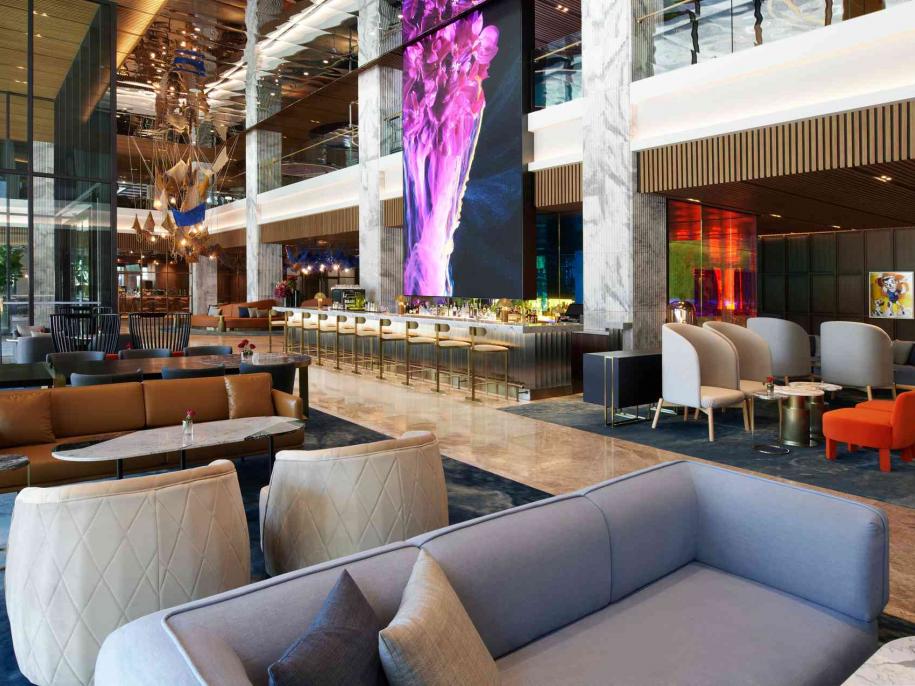 Blind Spot
Blind Spot is a venue that's just as good in the morning as it is late at night. While signature 'forest and seasonal-inspired' teas are served during the day, it takes on a different life at night. As evening falls, Blind Spot offers a range of bespoke and signature cocktails that are bursting with flavours. So no matter what time you visit, it's the perfect place to meet up and enjoy a drink.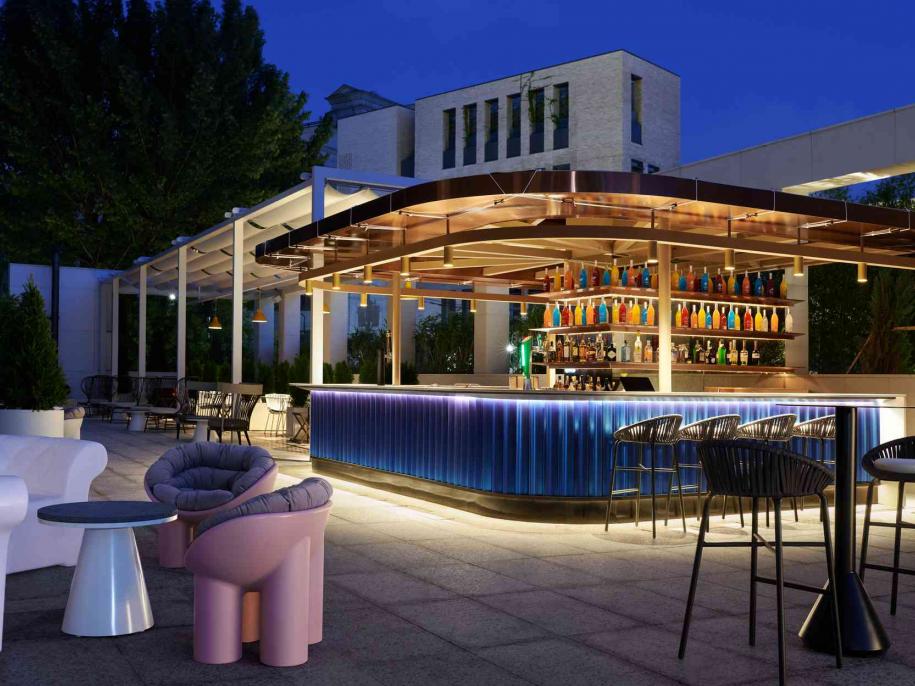 Altitude Pool & Lounge
Altitude Pool & Lounge is the perfect place to relax and spend the day simply chilling out. Take a break from everyday life and enjoy the comfort of our daybeds and sofas. Live life like a movie star, and enjoy dedicated poolside service on the Altitude deck while you sip cocktails to a soundtrack of chill-out tracks.
Rumpus Room
Rumpus Room offers premium wines at the most affordable price in Seoul, ranging from the classics that everyone knows to the venue's secretive selection. With stunning décor, the venue combines traditional art decor glamor with a modern, 'dream-like' twist. A jazz band sets the perfect tone on weekends with subtle beats to complement the mood and create a truly unique atmosphere.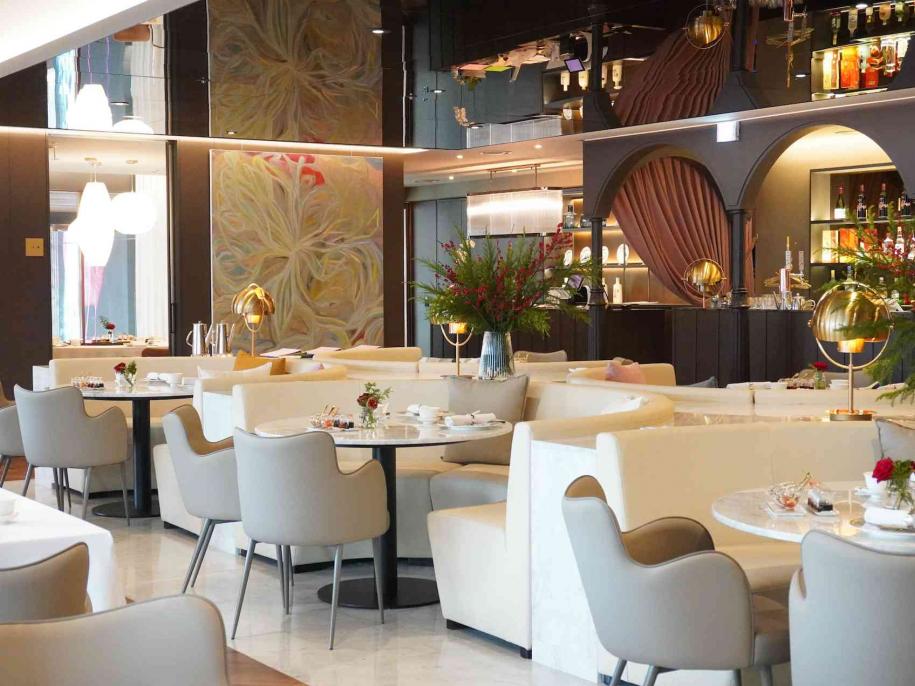 SMT China Room
Enjoy the authentic Chinese cuisine at SMT China Room.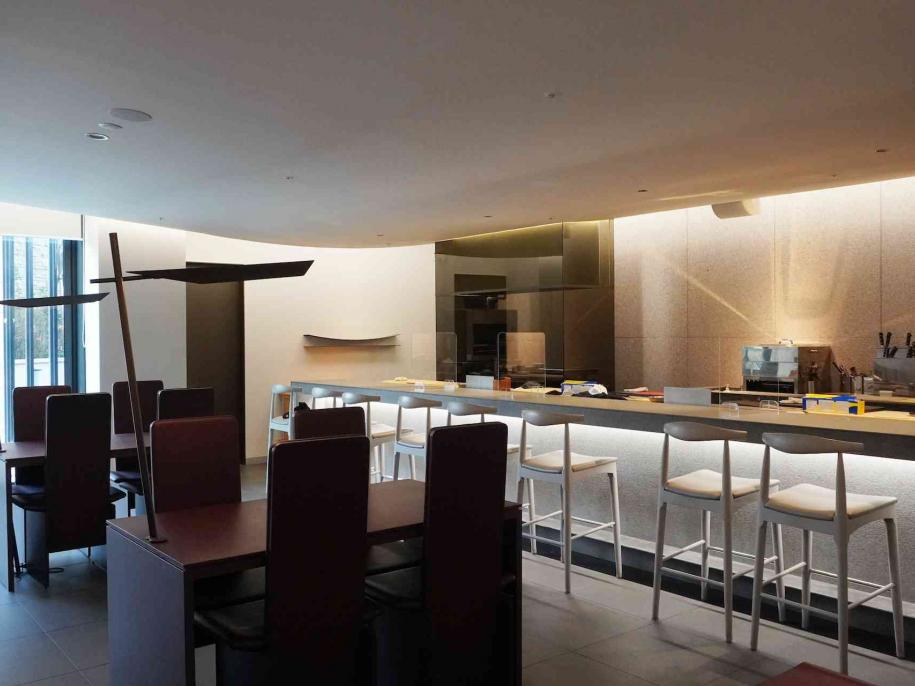 TAKA
Discover the best Korean beef Sukiyaki at TAKA.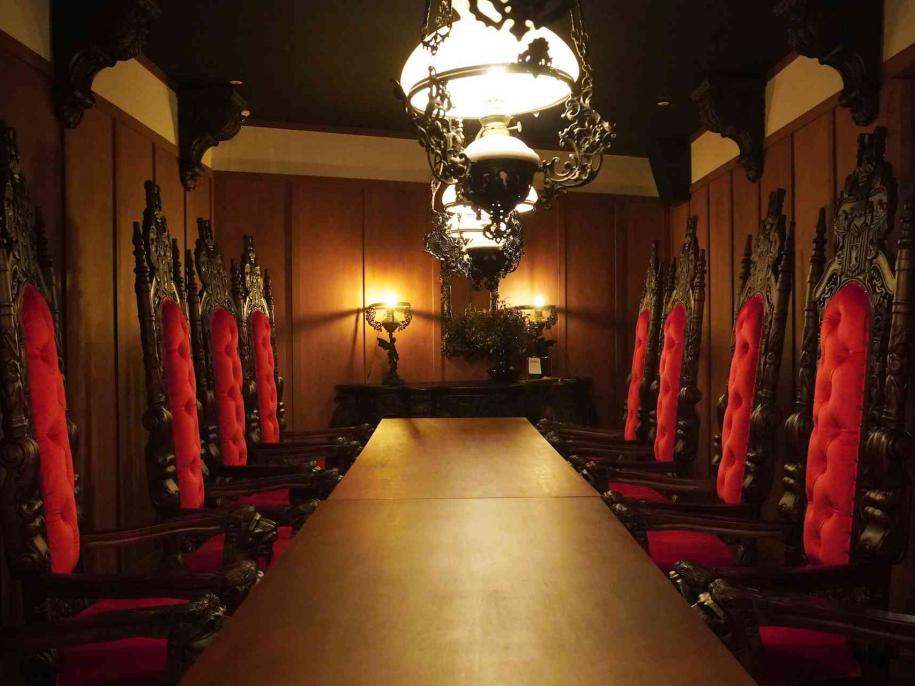 Aton Brewery
Aton Brewery is a place where a variety of flavored craft beers and chef's plates come together.