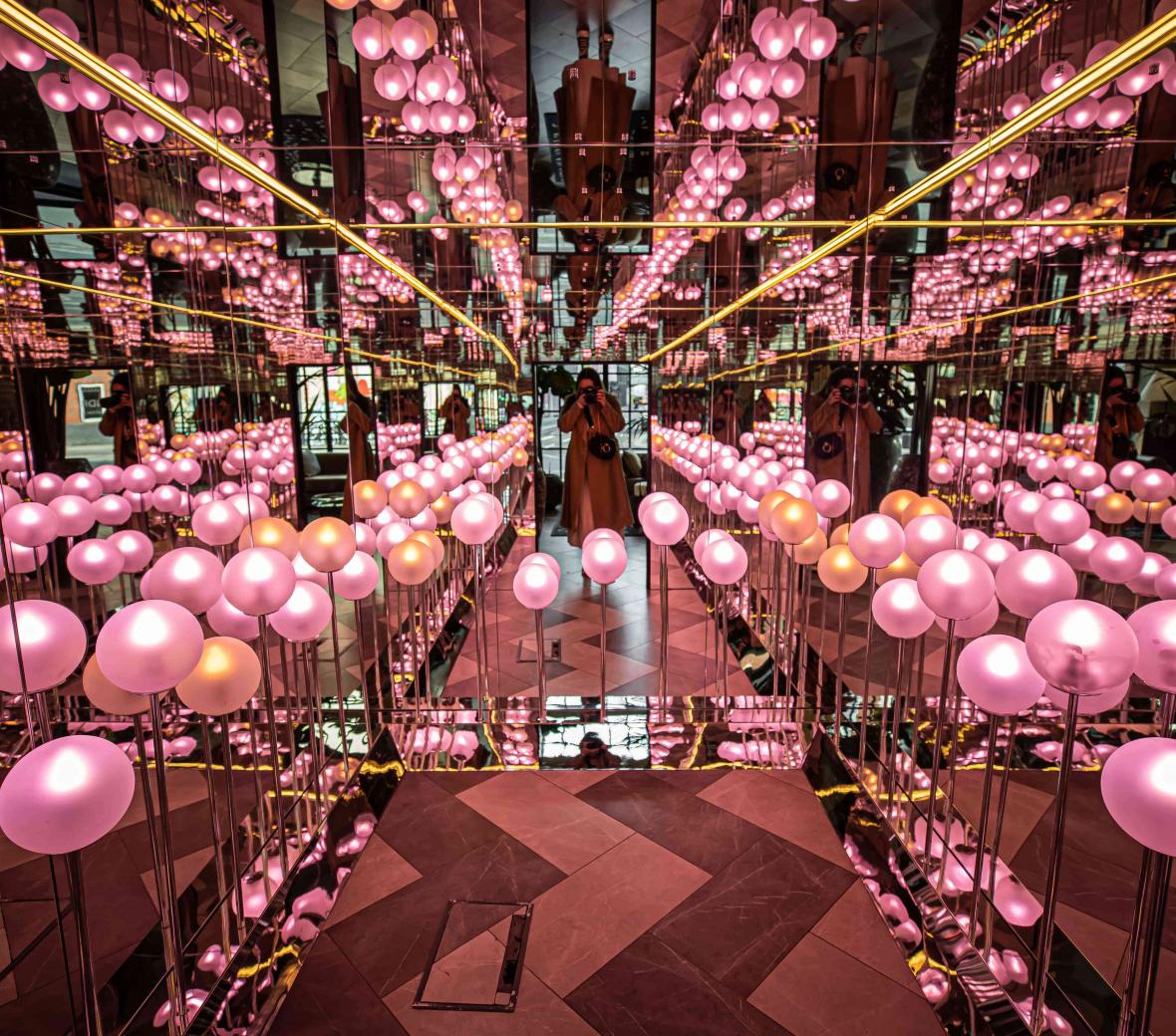 Welcome to Mondrian Shoreditch
The 120-room property sits in the heart of Shoreditch, London's creative and cultural hub, and has established several signature food and beverage brands, including a culinary experience by world-famous chef Dani García. This is the first time Chef García opens a culinary experience in London. Mondrian Shoreditch also hosts Laurel's On The Roof, a rooftop restaurant, bar and pool as well as Christina's, an all-day café and cocktail bar that highlights local suppliers and brands with social impact. The property also hosts a 24/7 gym offering the latest equipment and a wellness centre.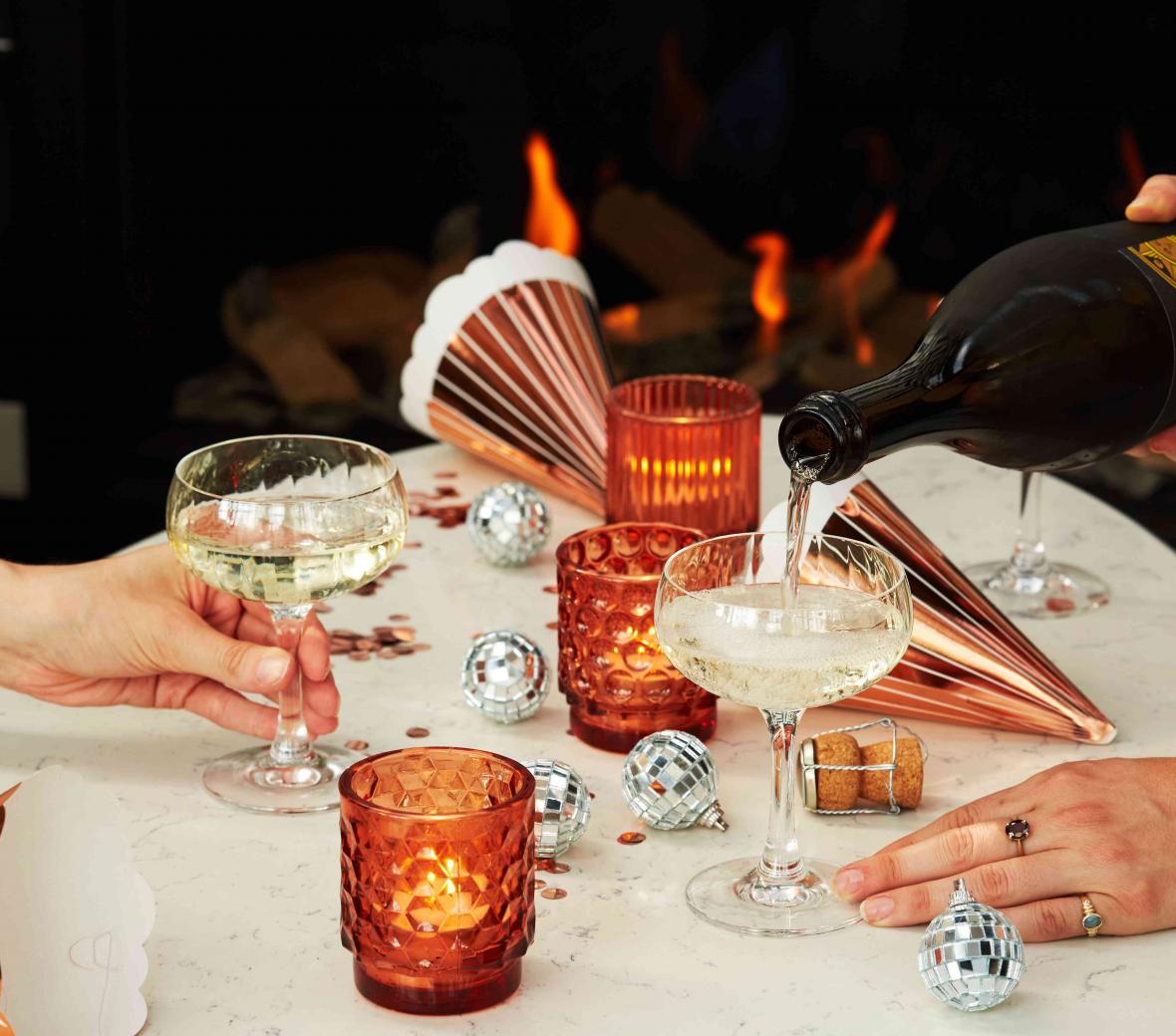 Festive Season
The joyous festive season is upon us once more, celebrate in grand style at Mondrian Shoreditch! It's time to gather friends and family for a time of feasting, fun, and abundant festive cheer.
Let the festivities begin!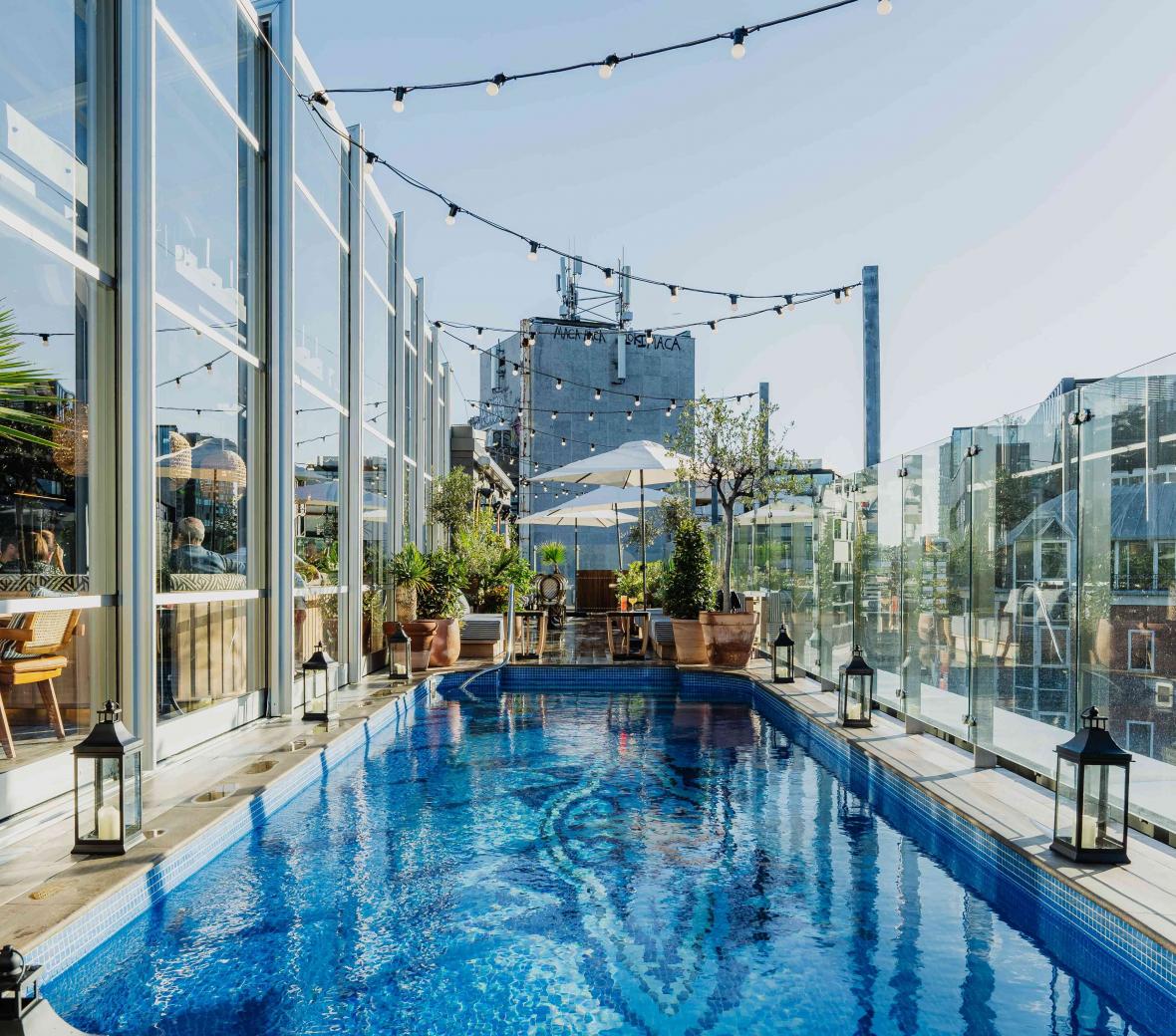 Dine & Drink
Mondrian Shoreditch presents a host of truly enriching and elevated experiences via its portfolio of diversely distinct luxury brands. On the lower ground World-famous chef Dani García introduces BiBo Shoreditch, a Spanish kitchen serving tapas with courtyard seats and García's first outpost in London.
Mondrian Shoreditch also hosts an all-day café and cocktail bar - Christina's Shoreditch. Christina's Shoreditch only sources products from local independent suppliers (farmers, growers and community bakeries), start-ups and brands with social impact.
Laurel's On The Roof is the latest addition to the portfolio, bringing a touch of retro glamour to Mondrian Shoreditch, Laurel's is a high-spirited restaurant and bar serving Californian inspired dishes and cocktails.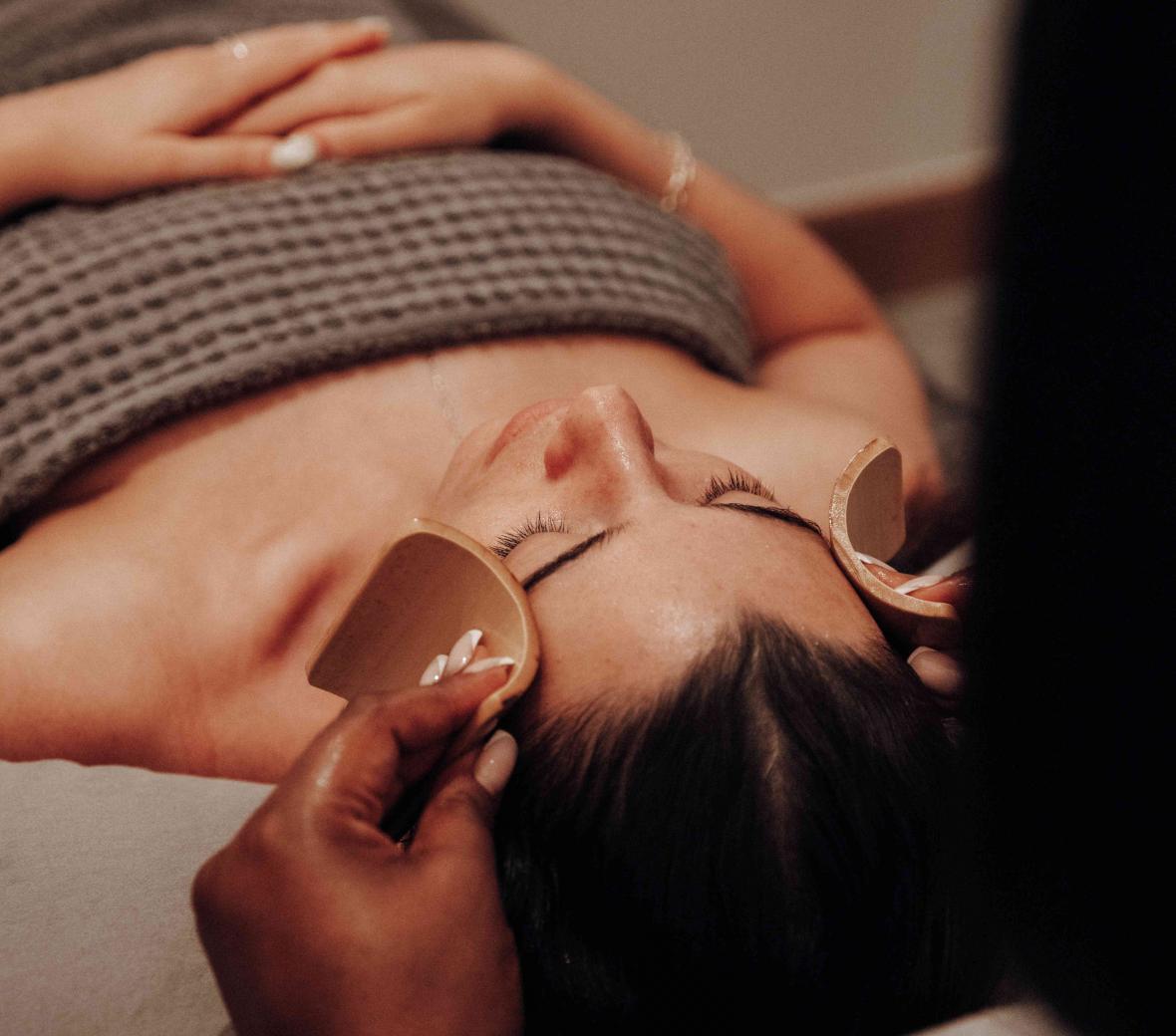 Wellness at Mondrian Shoreditch
Mondrian Shoreditch offers a range of relaxing treatments, from full body massages to advanced facials and body exfoliation.
Using award-winning products from partners including VOYA, OTO CBD, Natura Bissé and Lola's Apothecary, indulge in a little selfcare.
For questions, please contact [email protected]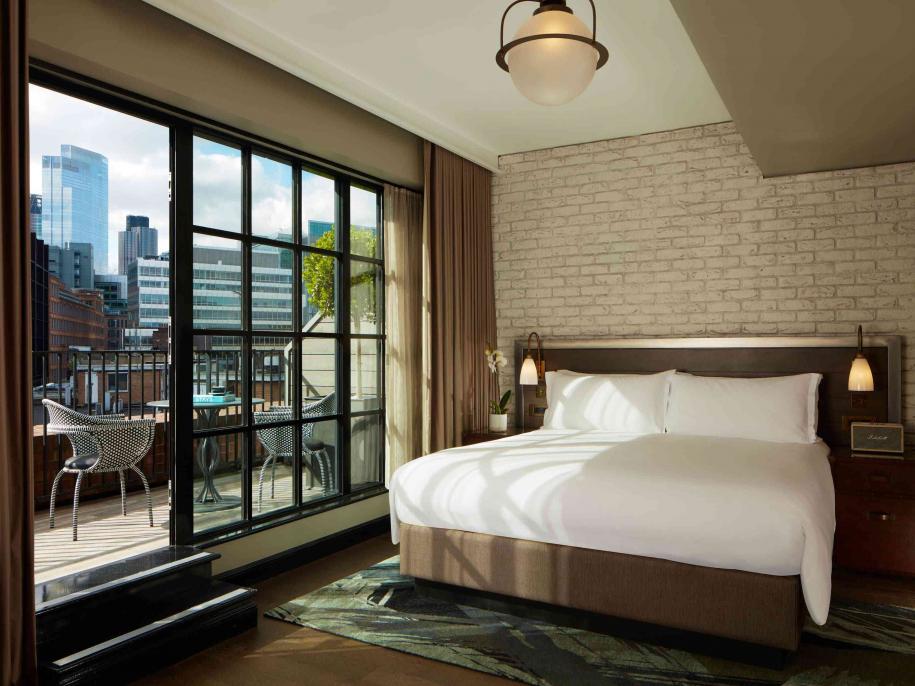 Mondrian Shoreditch | London
Stay Longer & Save up to 25% off
Save up to 25% off when you stay three nights or more and enjoy exclusive benefits when you book five nights or more.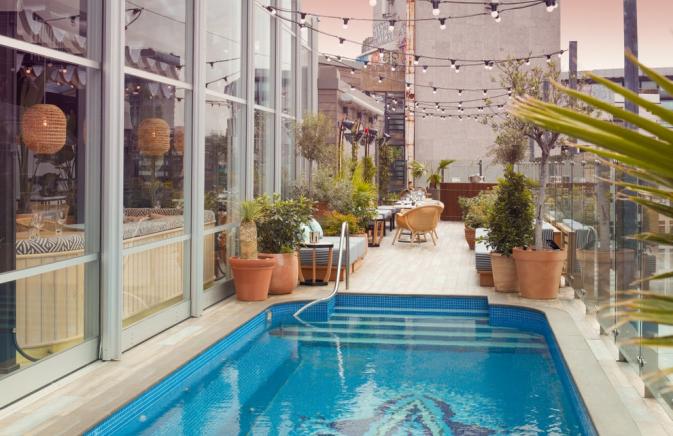 Forbes
The New Mondrian Shoreditch: Sweet Dreams Are Made Of This
The new Mondrian Shoreditch brings a mix of Spanish flair and Miami vibes…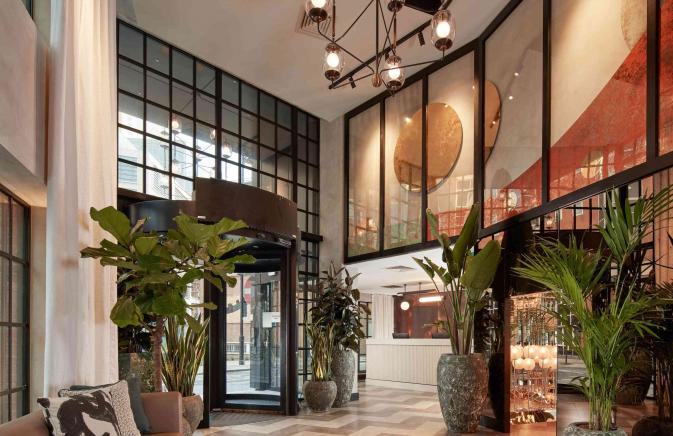 The Wall Street Journal
London's Best New Hotels Opened Just In Time
These five new hotels, including Mondrian Shoreditch, offer an especially…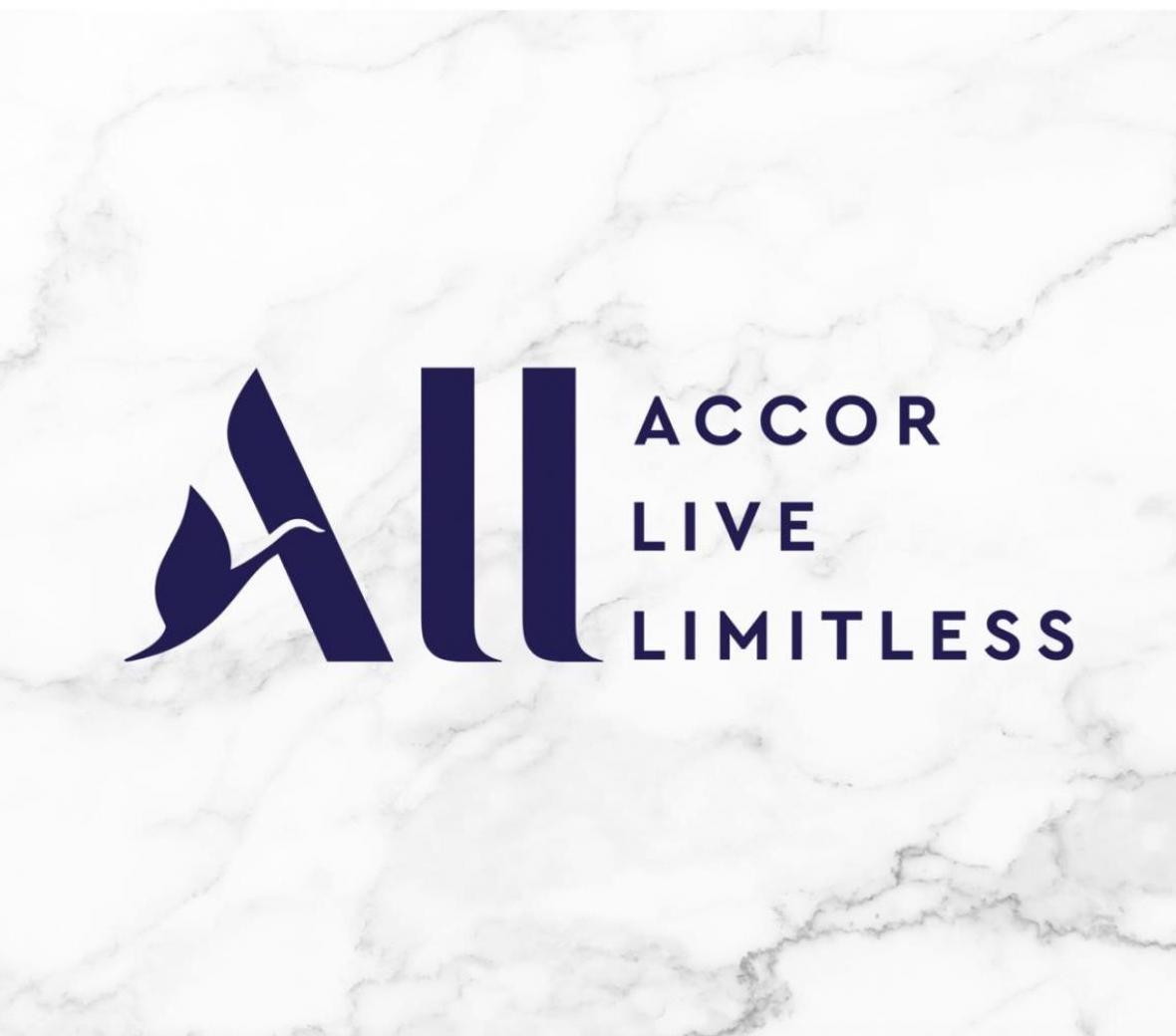 ACCOR Live Limitless
Mondrian Shoreditch is pleased to offer ALL Benefits.
Your loyalty membership gives you access to a range of exclusive benefits the second you join the programme. Status upgrades are awarded according to the number of nights spent or the number of points earned, opening the door to even more services and VIP treatment.