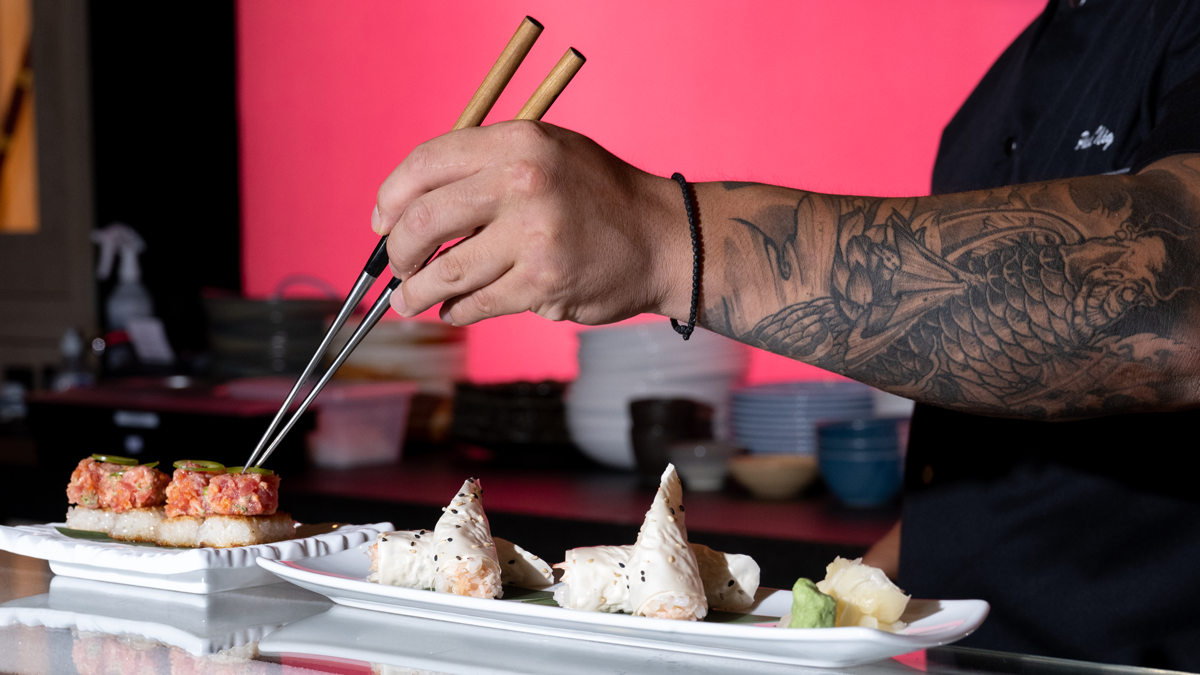 JOIN US FOR A SUSHI MAKING MASTERCLASS
Become a Sushi Pro with Our Hands-On Master Class
Welcome to our sushi making masterclass!
Are you a foodie looking to take your culinary skills to the next level? Then this class is for you.
Learn from the best: Katsuya's Sushi Making Master Class is led by our Head Chef Pavel, a renowned sushi chef with years of experience in creating delicious and beautifully presented sushi dishes. Learn the history of sushi.
Perfect your skills: During this hands-on master class, you will learn the techniques, tips and secrets of sushi making from our chef, including how to properly prepare and roll sushi, select ingredients, and create the perfect balance of flavors.
Enjoy your creations: learn how to pair your sushi creation with the perfect sake or mocktail to enhance the flavors - while enjoying it for lunch.
Take home a new talent: By the end of the class, you will have the skills and confidence to impress your friends and family with your own sushi creations.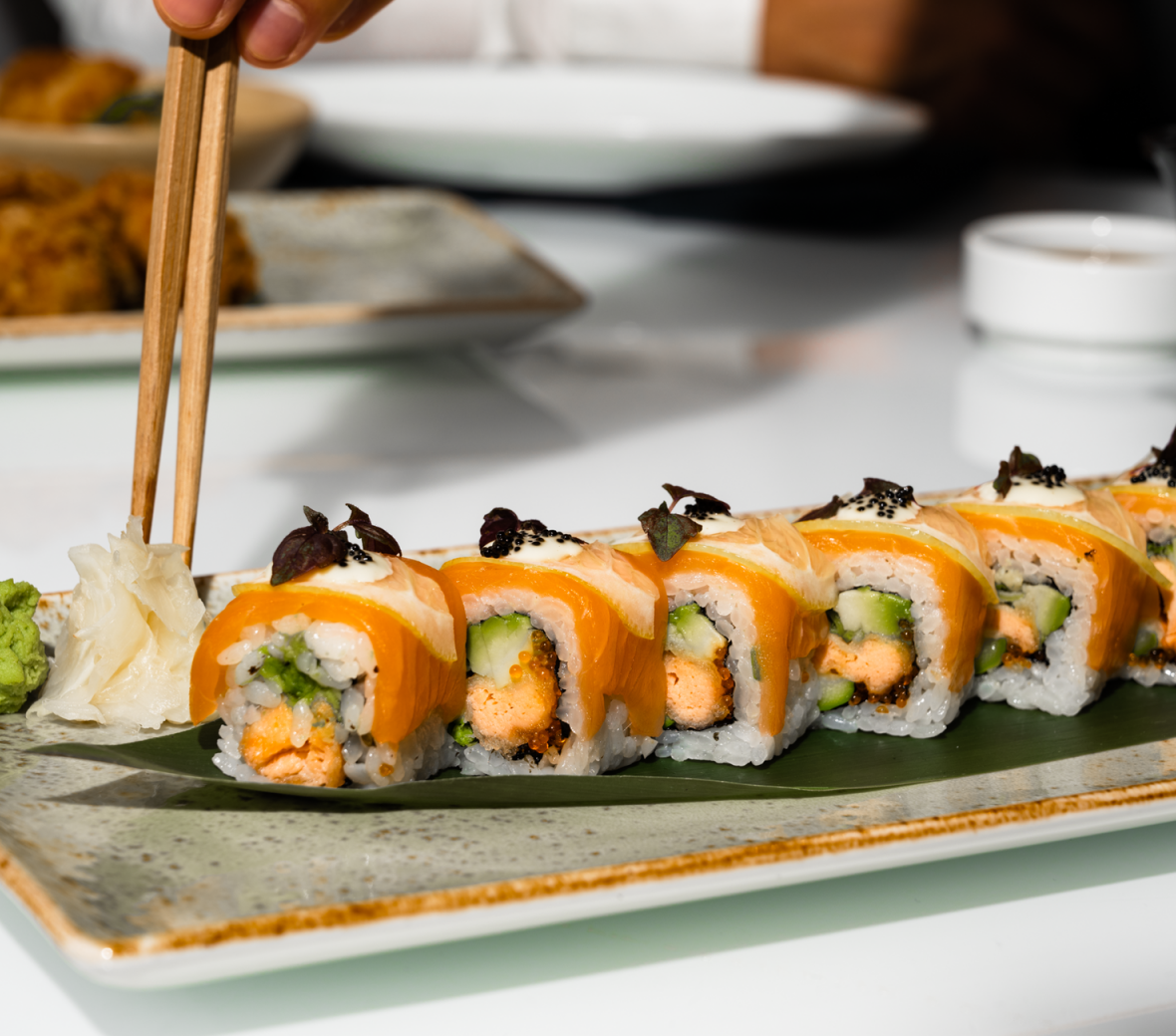 Savor the Artistry of Sushi Making with Chef Pavel
This is How We Roll
Explore the World of Sushi Flavors with Chef Pavel.
Discover new flavors: With Chef Pavel as your guide, you will have the opportunity to try a variety of unique and traditional sushi combinations, from classic California rolls to modern and innovative new creations.
Taste the difference: use the freshest and highest quality ingredients to ensure that every bite of sushi is bursting with flavor.
Savor the artistry: We understand sushi making is not just about the taste, it is also about the presentation. Chef Pavel will guide you and your guest on how to plate and present your sushi in a way that is as visually stunning as it is delicious.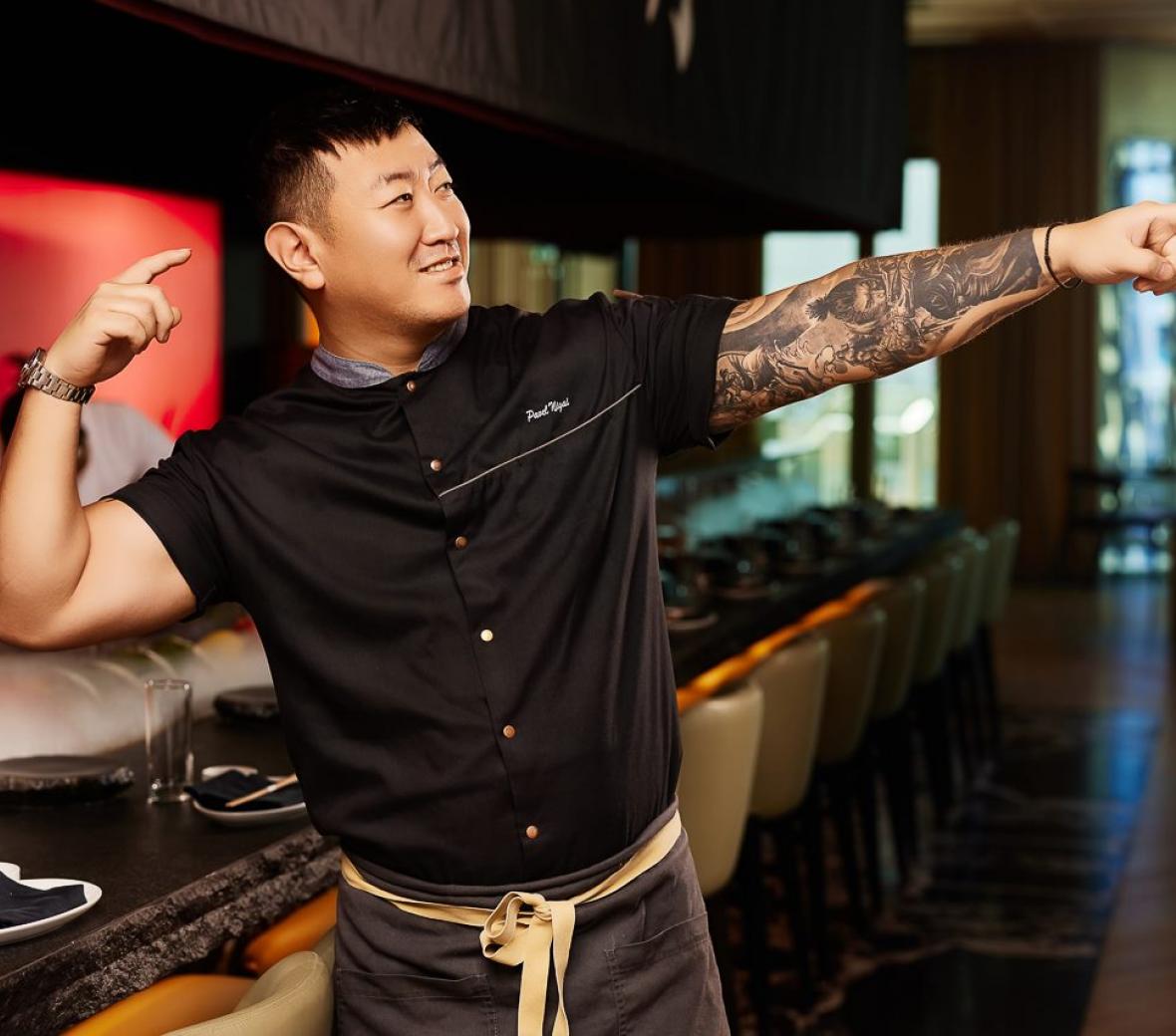 Make It a Fun Outing and Leave with New Skills with Chef Pavel
Expertise and Knowledge from our Renowned Sushi Chef
Learn from a pro: Chef Pavel has dedicated his career to perfecting the art of sushi making and has trained under some of the top sushi chefs in the world.
Personalized attention: With a small class size, you will have plenty of one-on-one time with Chef Pavel to ask questions and get individualized guidance.
Make it a fun outing: Not only will you leave with new culinary skills, but you will also have a fun and enjoyable experience learning from Chef Pavel in a relaxed and welcoming environment.
Pricing: AED 299 per person
Timing: Sundays
Sushi masterclass will take place in our Omakase bar. Limited to 10 guests per class.