Whimsical and surprising, Katsuya merges traditional Japanese cuisine with modern techniques and flavours to deliver an entirely original experience.
The upscale combination of Master Sushi Chef Katsuya Uechi's authentic cuisine and a commitment to high-end design, has changed the face of Japanese cuisine. With signature cocktails, unique rolls, and specialty sushi and sashimi platters, Katsuya's menu skilfully translates Japanese flavours into unexpected, memorable culinary combinations.
Hours
Sundays to Thursdays | 1:00pm - 1:00am
Fridays & Saturdays | 1:00pm - 2:00am
Sushi Making Master Class
JOIN US FOR A SUSHI MAKING MASTERCLASS
Learn from the Best: Hands-on sushi making master class with Chef Pavel at Katsuya Dubai
Number of Guests: Maximum 8 guests
Enjoy Your Creations: Try a variety of unique and traditional sushi flavors paired with sake or mocktails
Perfect Your Skills: Learn techniques and secrets of creating delicious and beautifully presented sushi dishes
Pricing: AED 299 per person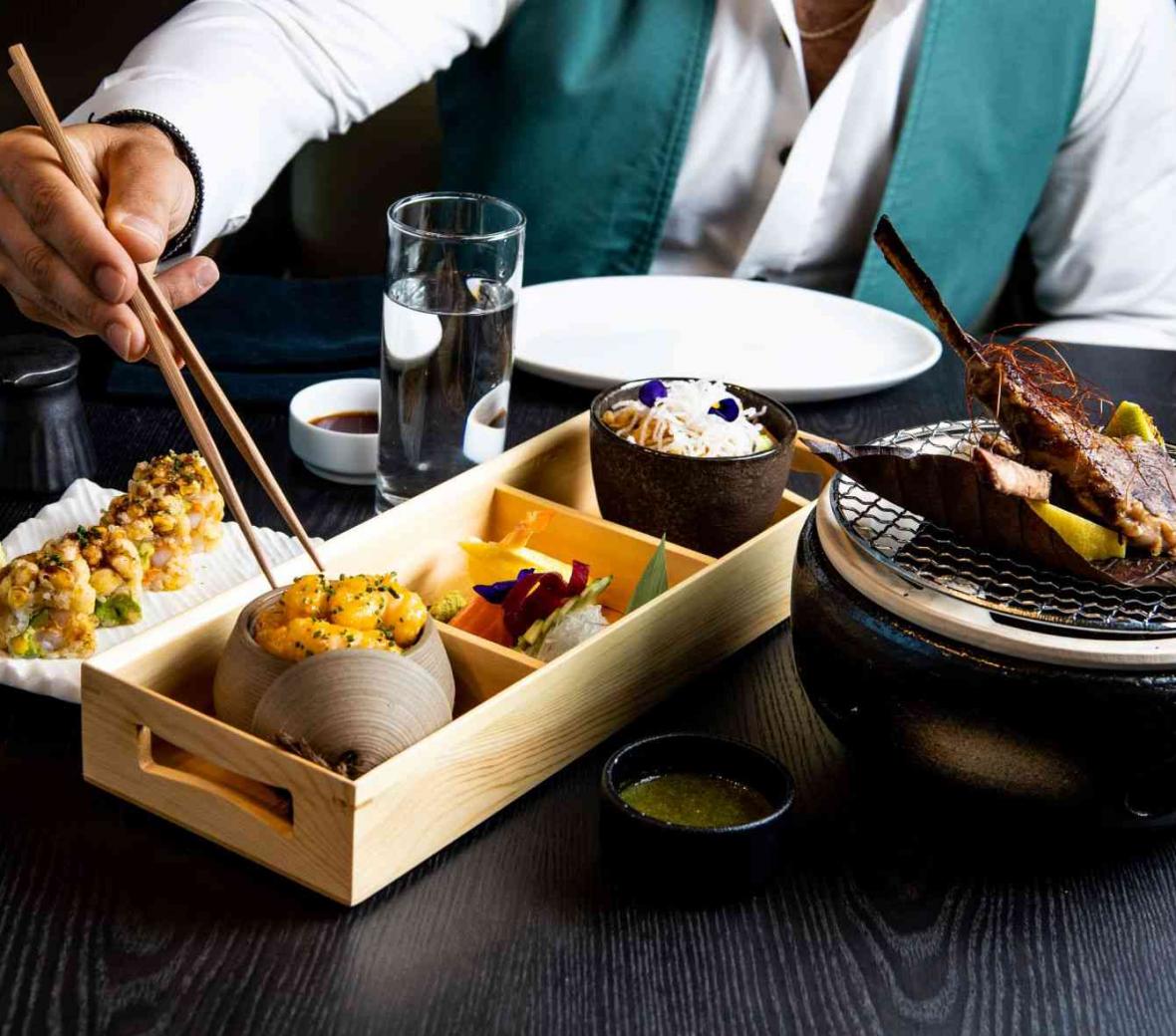 OISHI Business Lunch
Introducing Katsuya's All-New OISHI Business Lunch Menu: A Culinary Adventure Awaits! At Katsuya, we believe that lunch should be a delightful escape from your daily routine. That's why we've crafted the OISHI Business Lunch Menu, designed to whisk you away on a gastronomic journey through the vibrant flavors of Japan.
Discover your new favorite lunchtime destination with our two exquisite OISHI options: The Tokyo and Sakura Menus.
Timing:
Monday to Friday, 1 PM to 4 PM
Tokyo Menu - AED 115: Indulge in a carefully curated selection of 3 Cold Starters, 1 Hot Starter, 1 Main Course, and 1 Dessert. Savor every bite while enjoying your choice of Soft Beverages.
Sakura Menu - AED 175: Elevate your lunchtime experience with our premium Sakura Menu, featuring 3 Cold Starters, 1 Hot Starter, 1 Main Course, and 1 Dessert. Delight your taste buds with our delectable creations while sipping on premium Soft Beverages.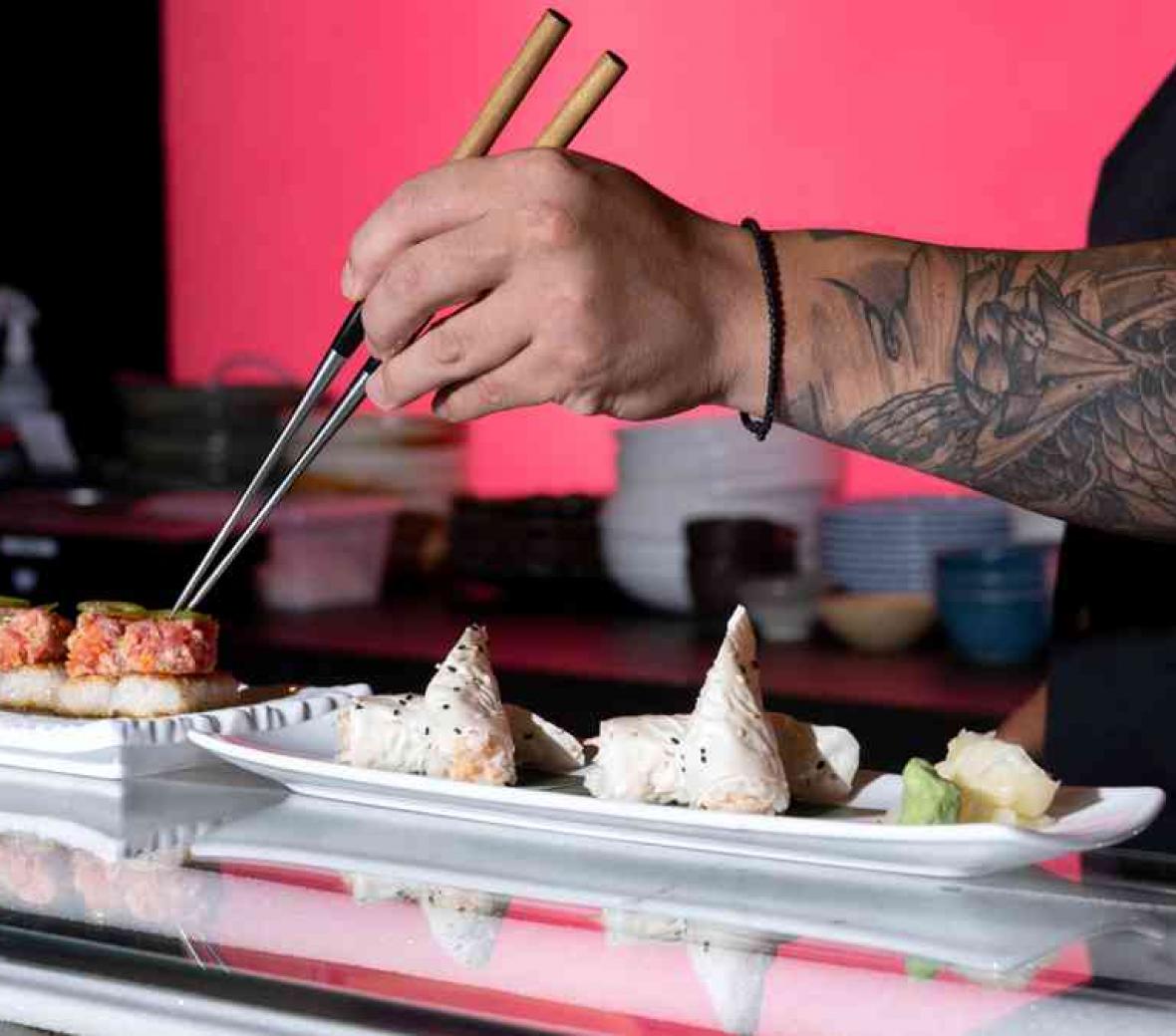 Omakase Experience
Enjoy a special Chef selection of dishes during this sensational tasting-style menu experience. Take a seat at the exclusive sushi counter and journey through Katsuya's contemporary Japanese cuisine over eight courses whilst personally interacting with the Chef.
Pricing
AED 1250 per person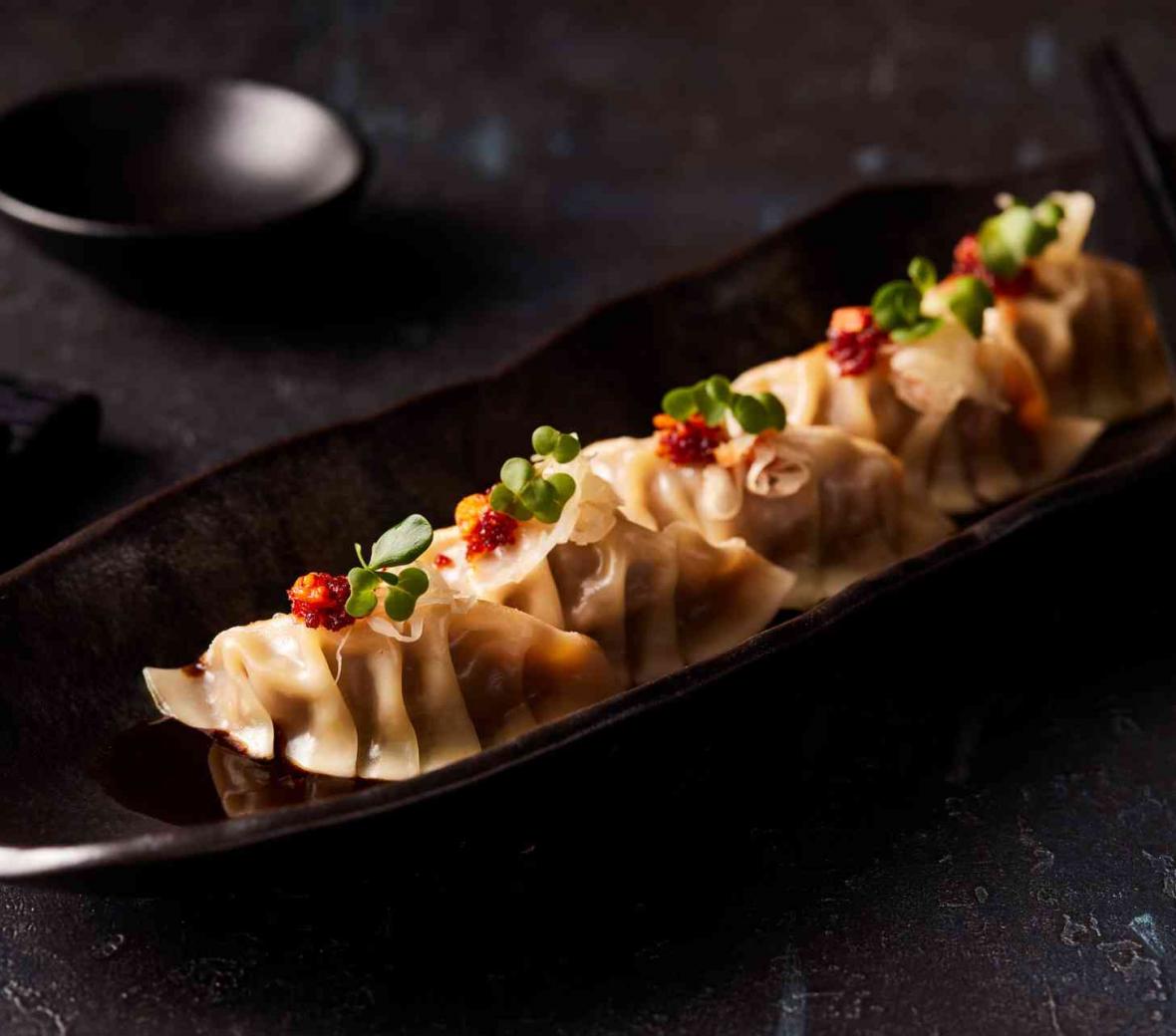 An exclusive and artistic dining experience.
With Chef Pavel Nigai at the helm, Katsuya's menu showcases a variety of Japanese favourites. Merging traditional Japanese cuisine with modern techniques and flavours, Katsuya delivers an innovative experience for every diner.