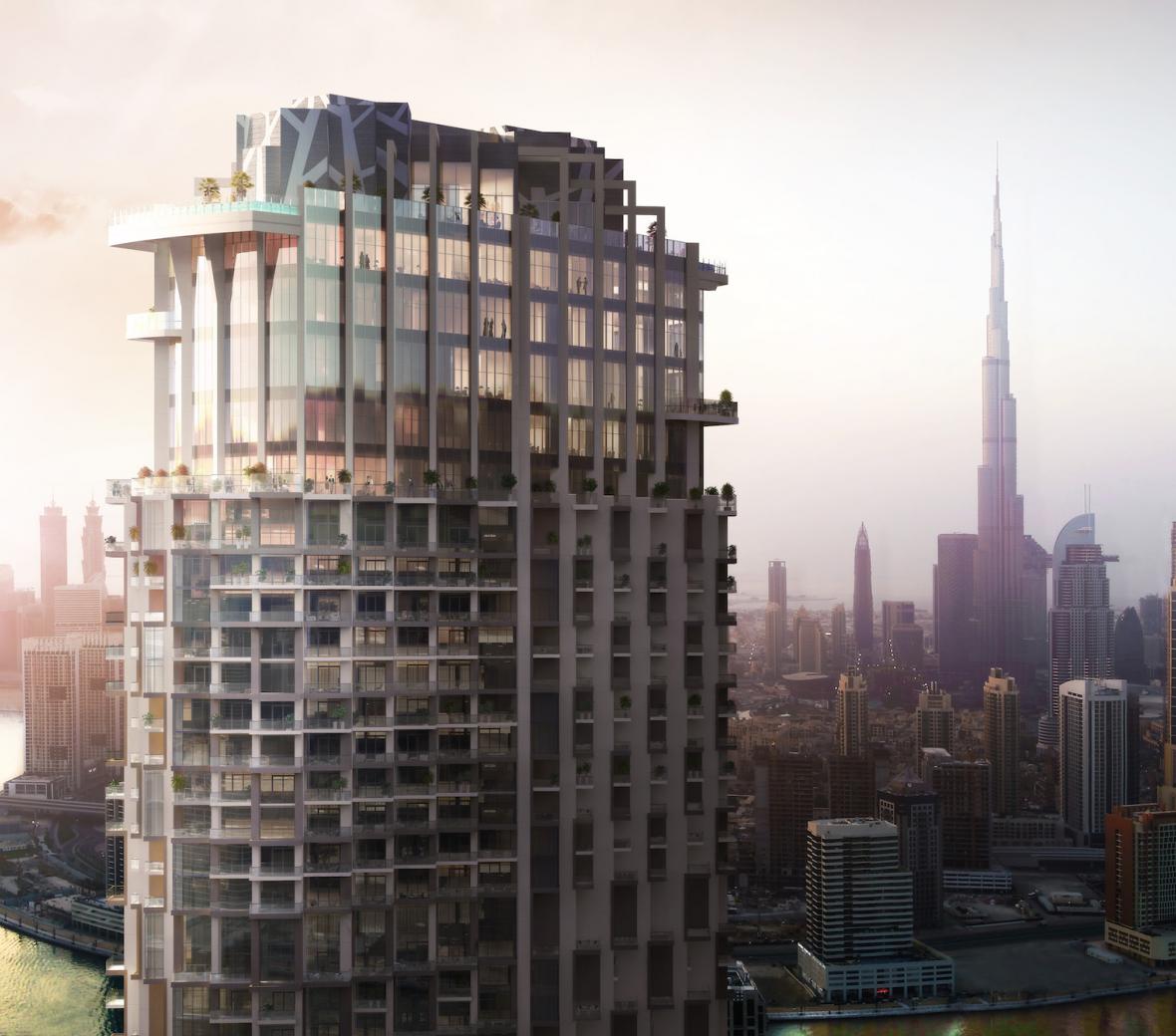 The Best in Class
Have access to ultimate exclusivity with SLS Residences, sharing the SLS Hotel's breath-taking views, intimate address and quality services but all, with the promise of additional privacy and discretion. With 321 residential units in total, comprising of duplexes and penthouses, all overlooking either the Dubai Creek or the Burj Khalifa district, SLS Residences contemporary - classic design is a perfect example of why it's best in class.
All residential suits are designed in the SLS signature bold style, courtesy of award-winning architects Aedas and Paul Bishop, with room for owners to adapt the styling to their own individual preferences. Owners can expect statement lights, tailored furniture and high-end, high-tech fittings and finishing.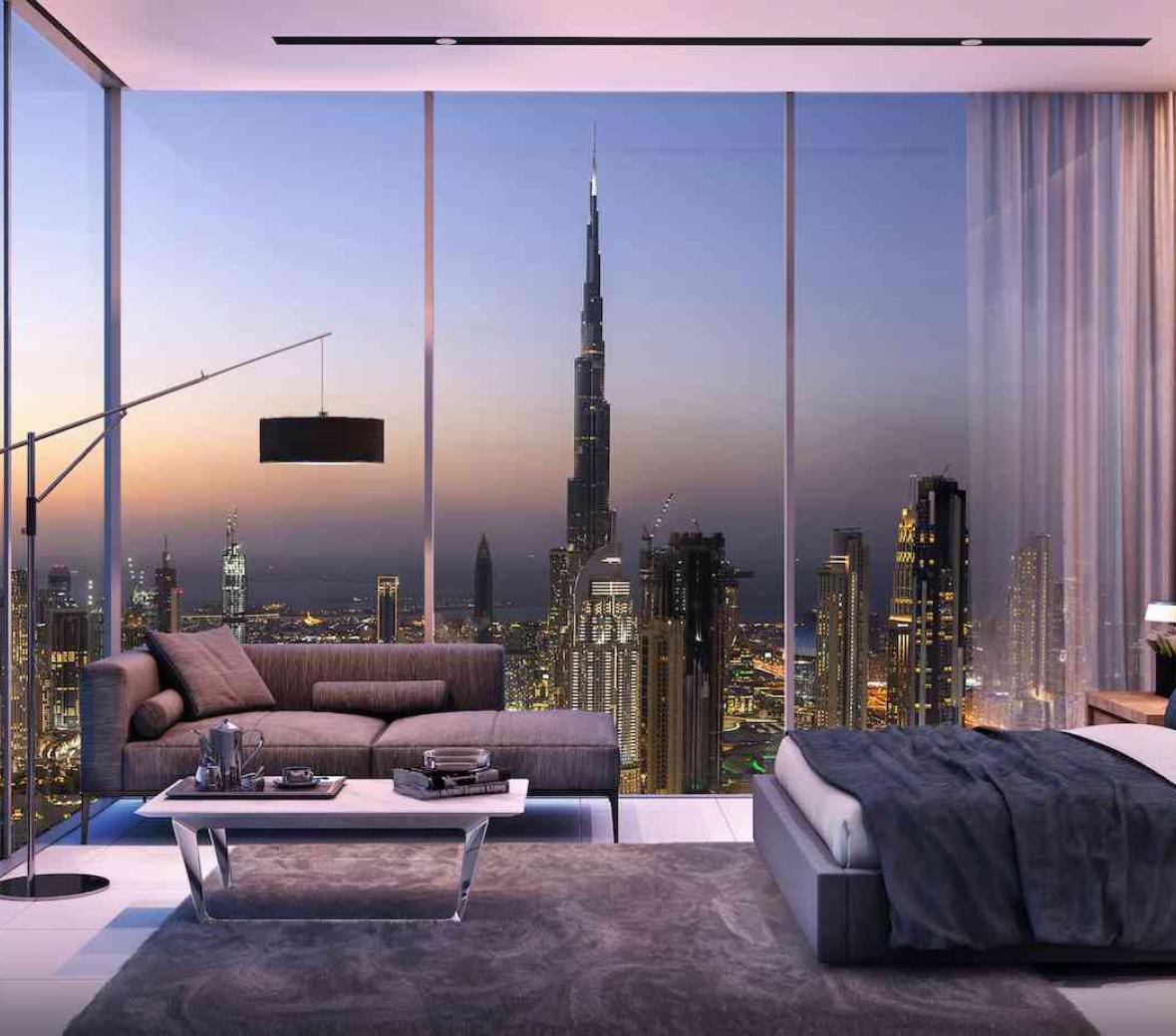 Each apartment has a contemporary sophisticated feel, offering owners the finest in furnishings, materials and finishes. The spacious living areas use light-toned colour schemes of grey and purple, with rose-gold touches, with windows that allow sunlight to stream in. The state-of-the- art kitchens feature stone/marble counter tops, wooden cabinets, complete with high-end appliances.
The modern elegance is extended to the bathrooms and the bedrooms' customer-designed interior, allowing owners to have an easy, flow movement throughout their private area. The attention to detail is relevant in every apartment with the double-height ceilings in the living area, further creating a natural sense of openness and providing the perfect space to entertain.
A destination you would never want to leave
Offering a variety of options, from studio apartments to two-bedroom duplexes, with each apartment exuding a contemporary sophistication and showcasing a refined aesthetic, SLS Dubai Residences promises luxury to all residents.
The residences are equipped with the best of features and amenities to ensure utmost comfort with all-round privacy and beautiful views.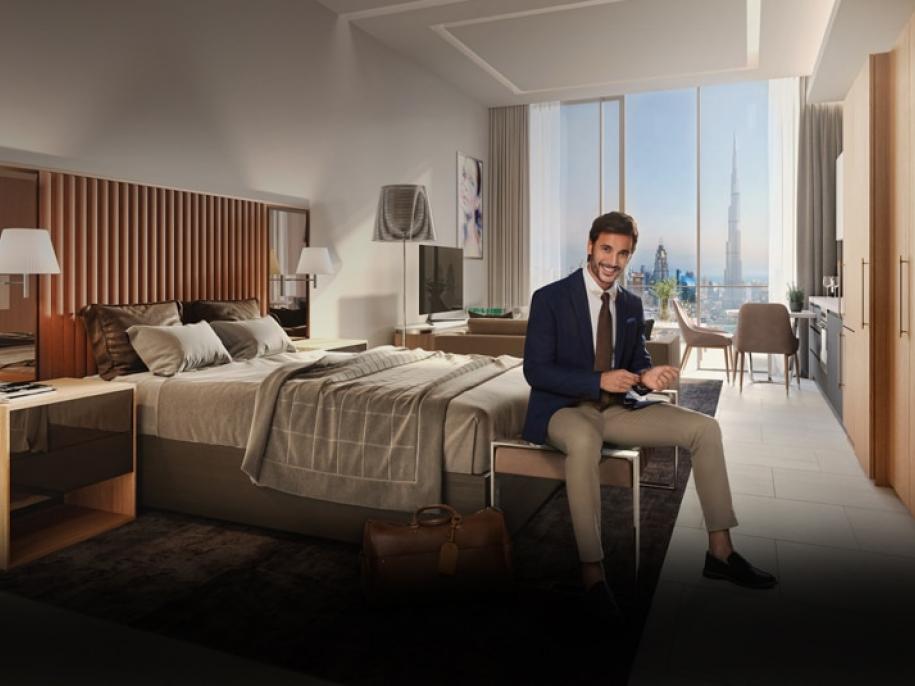 Studio
A slice of heaven
The SLS Dubai studio apartment is brimming with character and a sense of youthful energy. Well-defined zones are cleverly differentiated for functionality and privacy, with a semitransparent separator, and thus you have elegantly defined entrance, sleeping, living and dining zones and bathroom.
The living terrace, an extension of the living area, provides that special freedom to step outside, breath in, relax, and savor the moment.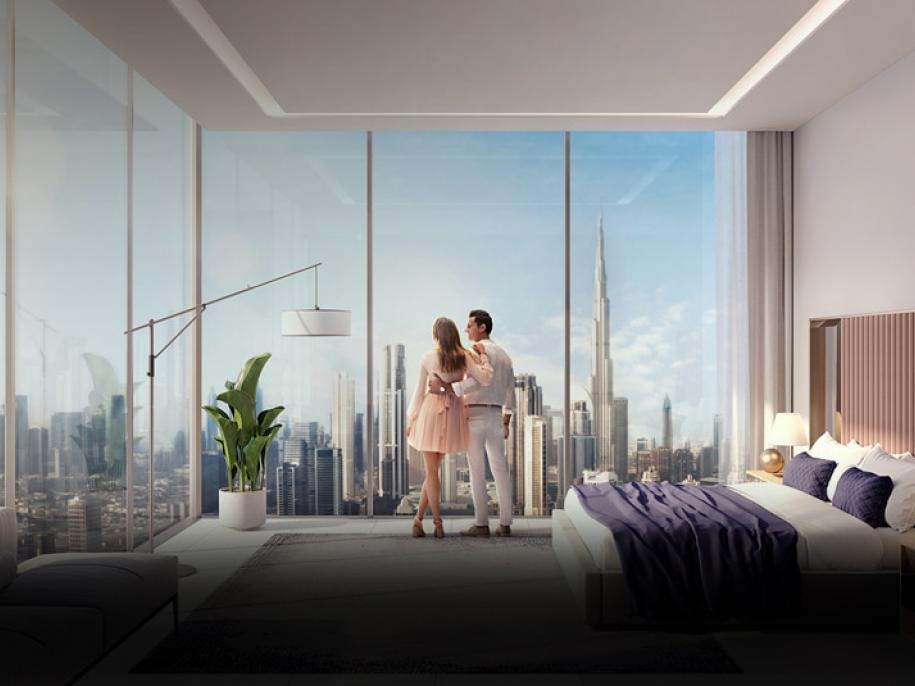 One Bedroom
Your private escape
The one-bedroom residences at SLS Dubai pay homage to sophistication and elegance. With discerning aesthetics, the residences offer stunning views of the city.
Complemented by privacy and a chance to revel in the luxuries of your abode, these residences are well-equipped with the amenities that you would expect, and beyond!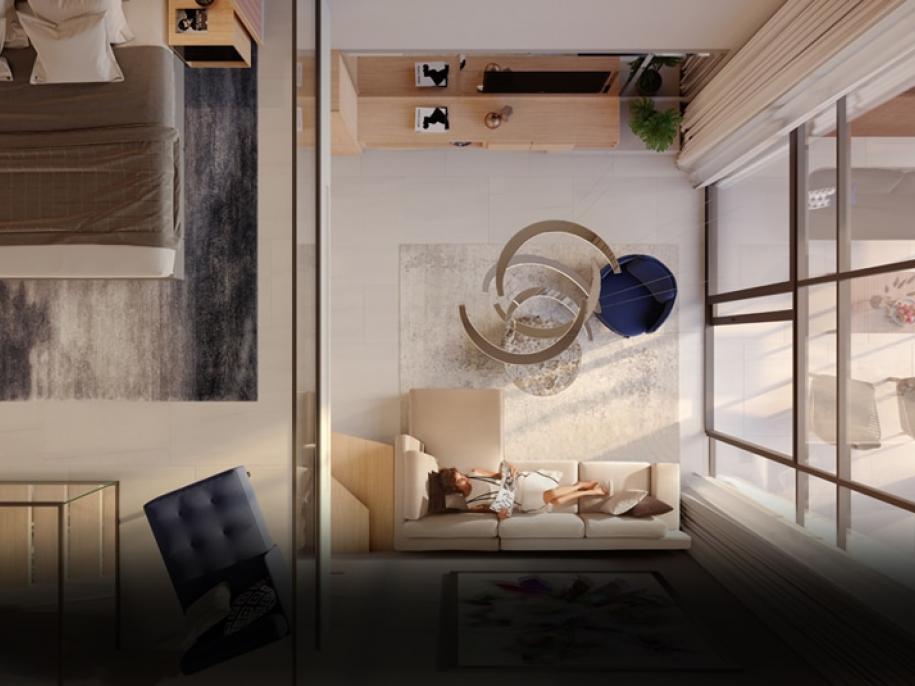 One Bedroom Loft
Prepare to be amazed
The SLS Dubai one bedroom loft is super functional, so lively and buoyant, with a double height of over 7 meters, giving you mega big bedroom and living room volume.
The living room extends onto a 7 meter high terrace, where the views are just amazing. All details are designed for your needs and lifestyle.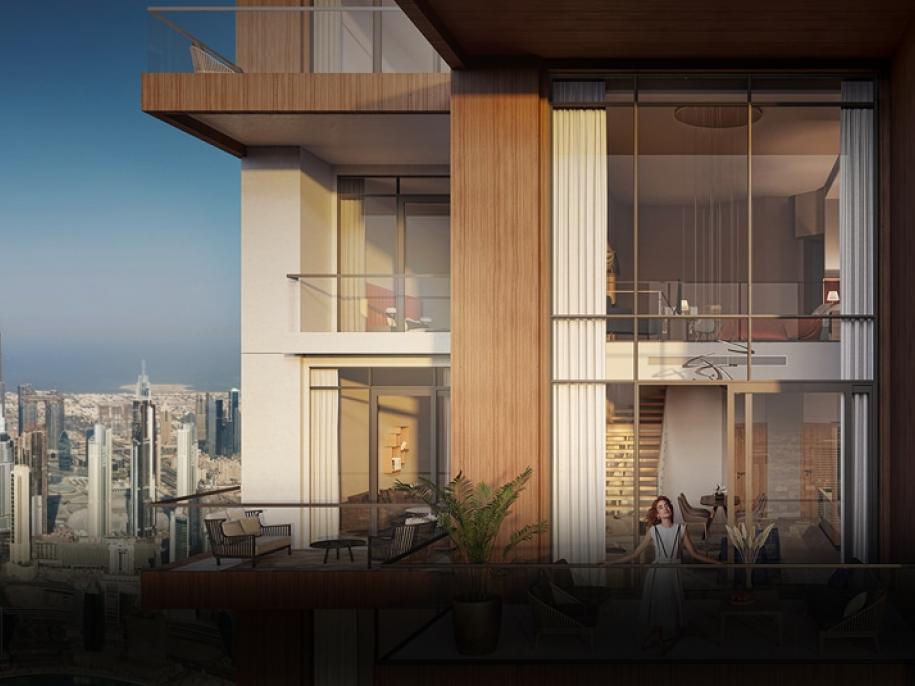 One Bedroom Duplex
Bringing a new level to elegance
Designed with a nod towards the residents' needs and lifestyles, the one-bedroom duplex at SLS Dubai Residences offers convenience as well as opulence. You can indulge in the excellence and grandeur of its architecture as you enjoy breathtaking views of the city.
The one-bedroom duplex is designed as an epitome of comfort with the right hints of splendour.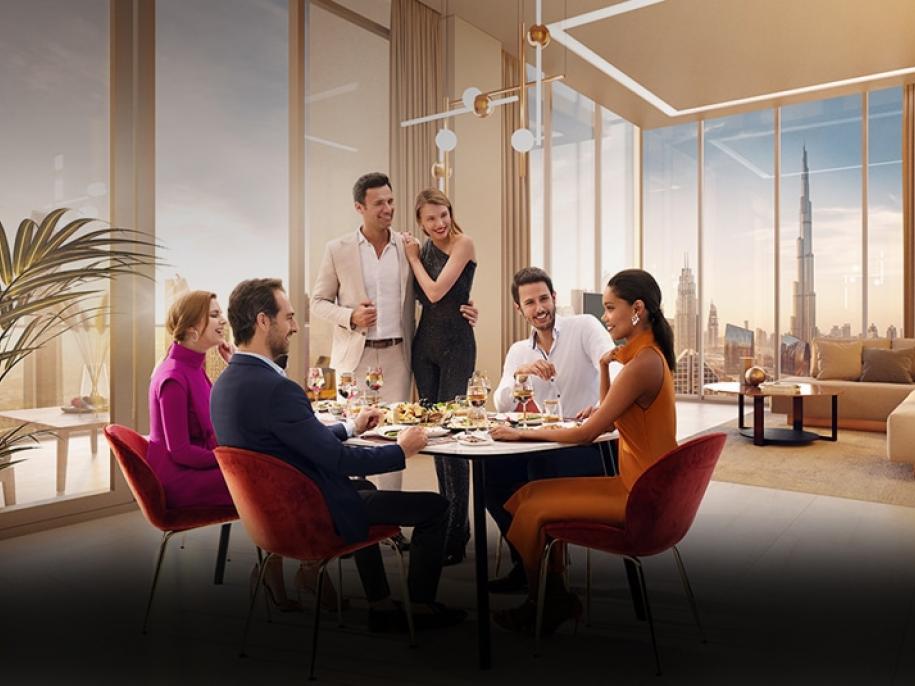 Two Bedroom Duplex
Double the elegance, triple the fun
The two bedroom duplex at the SLS Dubai Residences exudes a cosmopolitan sophistication and refined aesthetic design, with playful hints and winks.
These magnificent residences feature glass corners in the living room, bedroom and bathroom, so you can have 180-degree views of the city, with a complete and guaranteed privacy.