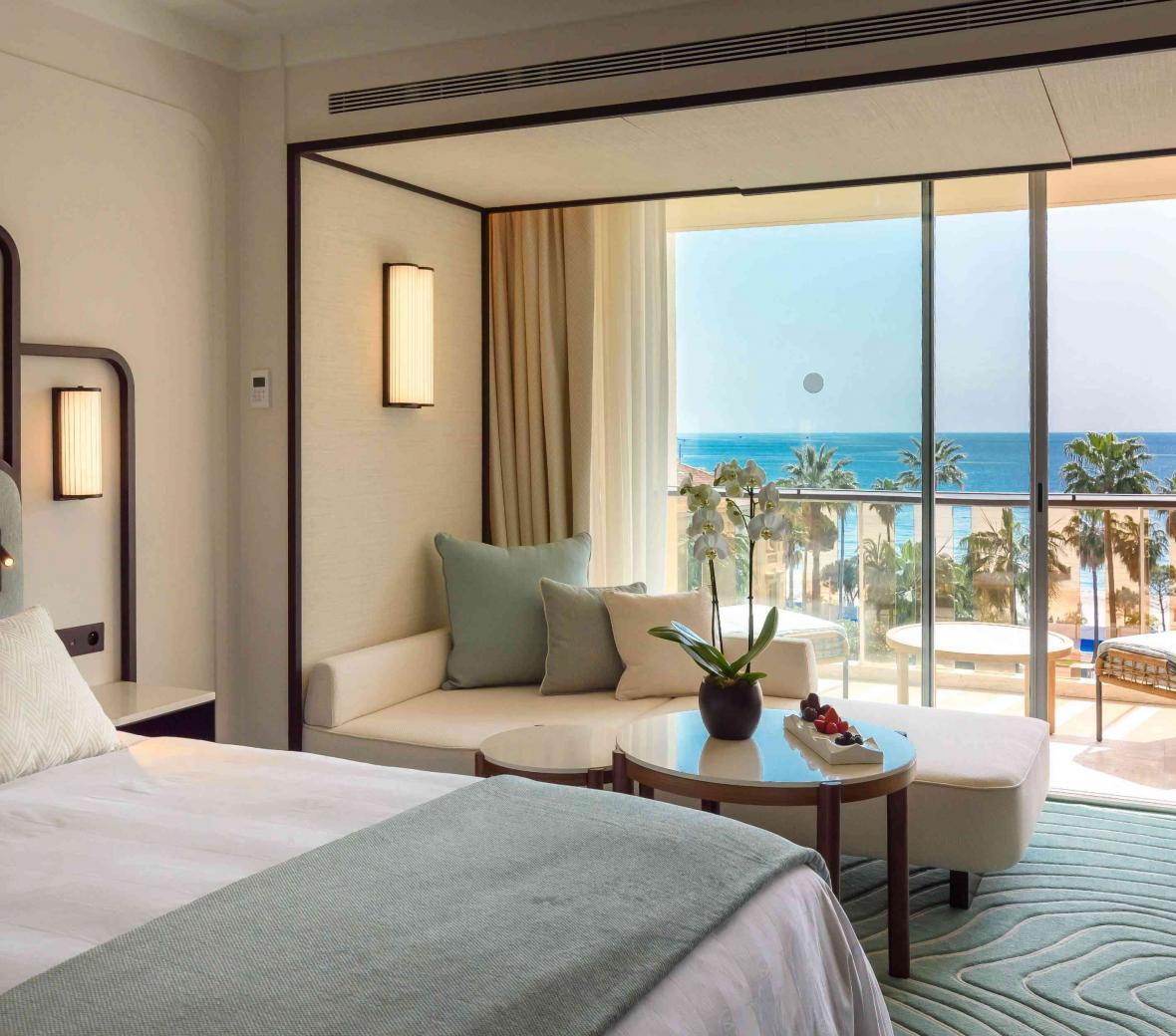 ELEGANCE AND COMFORT
Mondrian Cannes boasts a collection of 75 guest rooms and suites that offer a unique blend of elegance and comfort. Each accommodation has been designed with an inspired fusion of beauty and attention to detail, celebrating the best of modern aesthetics.
With a variety of room types to choose from including Junior Suites, Deluxe Junior Suites, Prestige rooms with terrace facing the Mediterranean Sea, and top floor rooms and suites with private spa and sea view terrace, the hotel offers a surreal escape from reality.