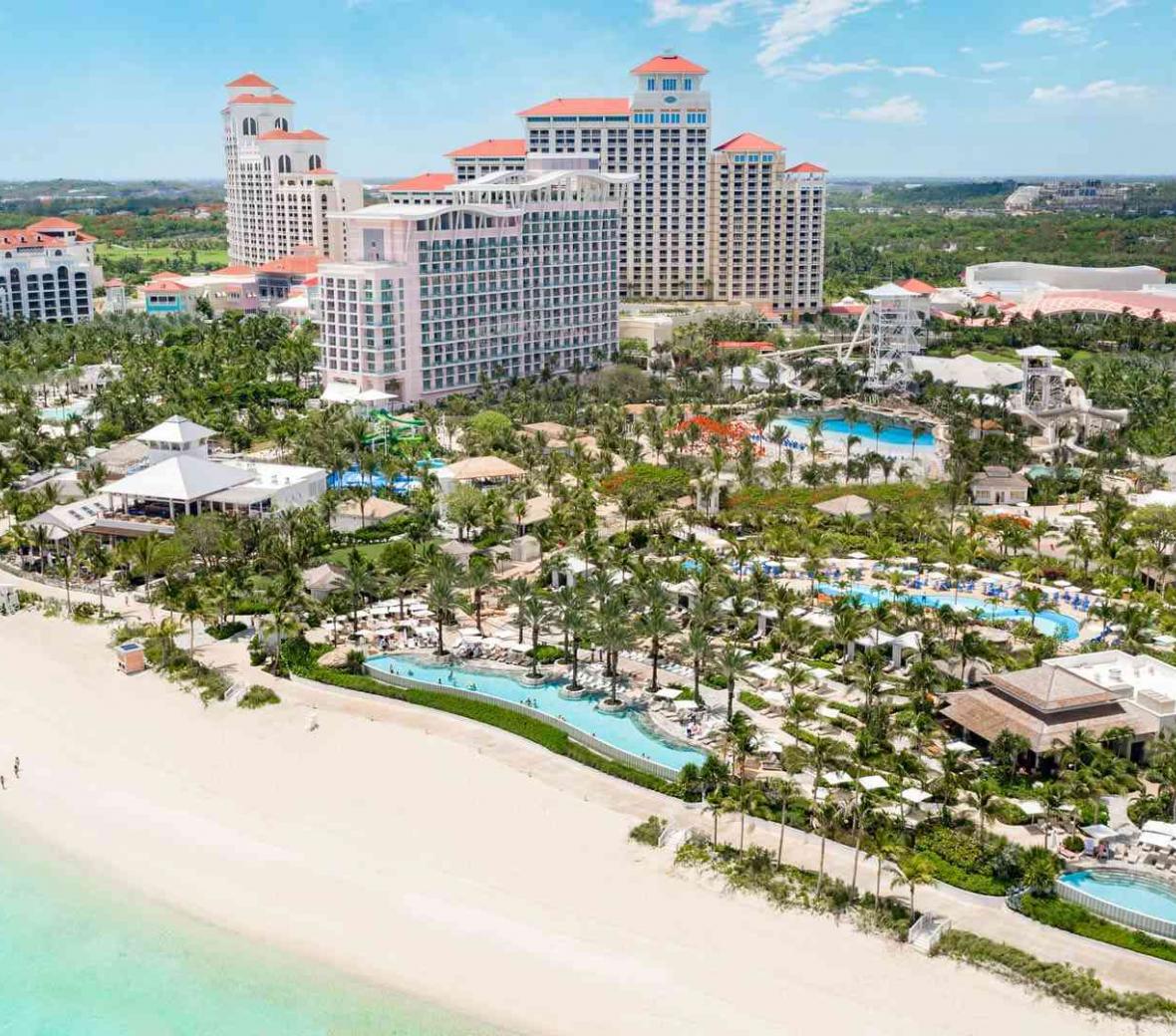 Introducing Baha Bay
A LUXURY BEACHFRONT WATERPARK FROM BAHA MAR
Inspired by the natural beauty of The Bahamas, Baha Bay is designed to perfectly fuse relaxing island chill with exhilarating fun for the entire family. The luxe water park is directly adjacent to Baha Mar and set on 15 lush beachfront acres. With an array of spectacular experiences and tantalizing cuisine, however you like to play in the sun, it awaits you at Baha Bay.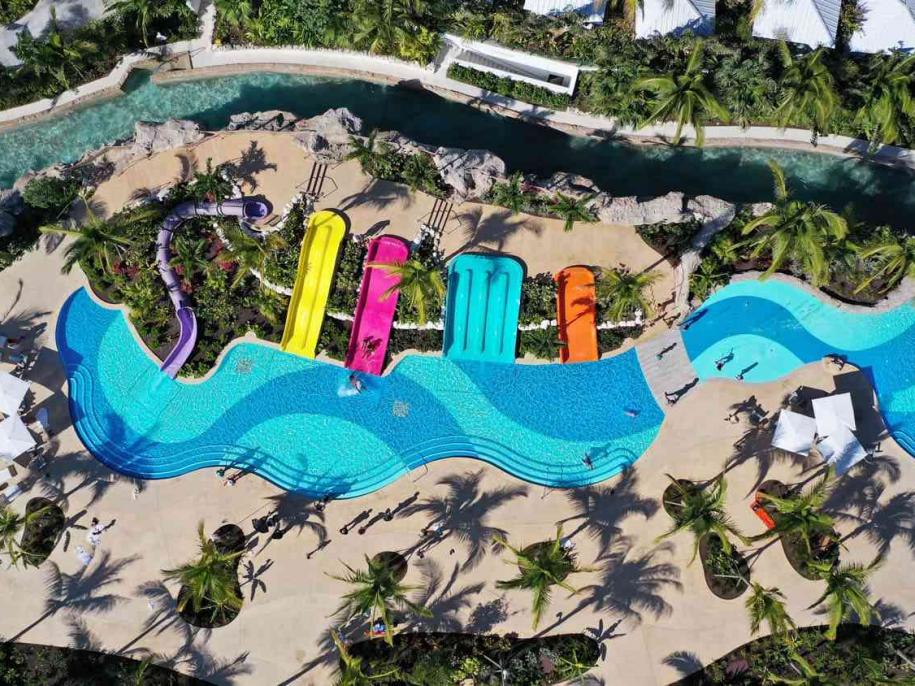 Turtle Beach
Splash, slide and play all day in a place built just for our smallest guests.The kids can race their friends down slides that are just their size, and splash around in shallow pools.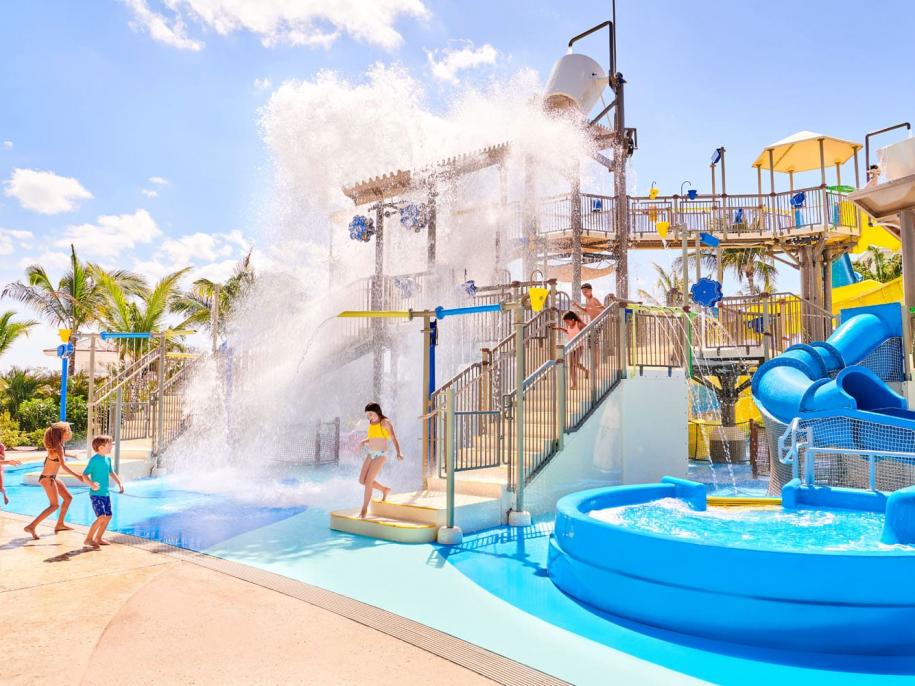 ​​​​​​​Stingray Cove
Speed down twisty slides, get drenched by the tipping bucket and splash through the battle zone in this kids' area designed for maximum adventure.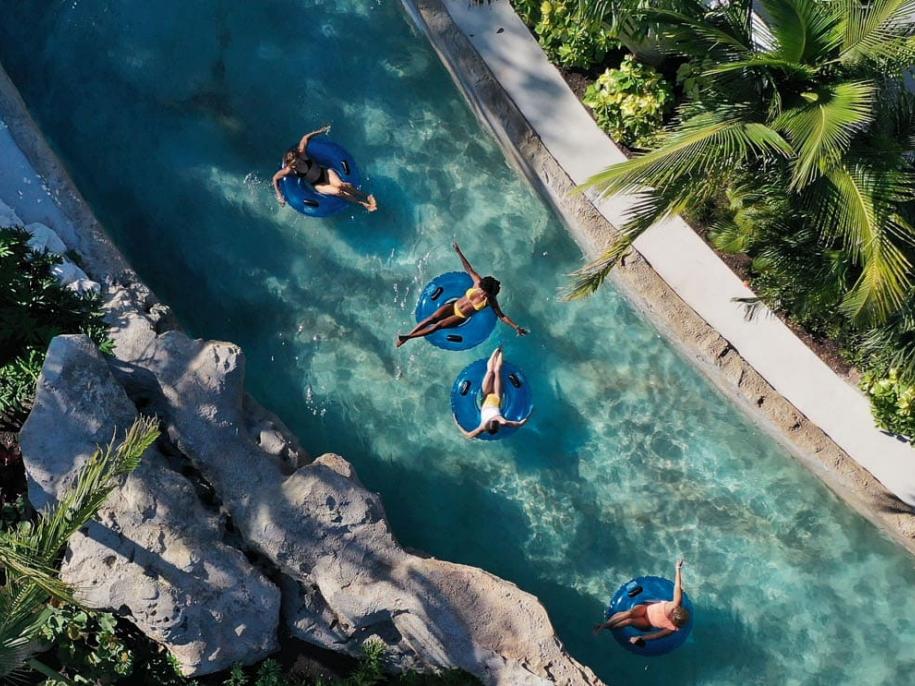 The River
Exhale and enjoy the island breeze as the exhilarating river current takes you on a journey surrounded by lush tropical foliage.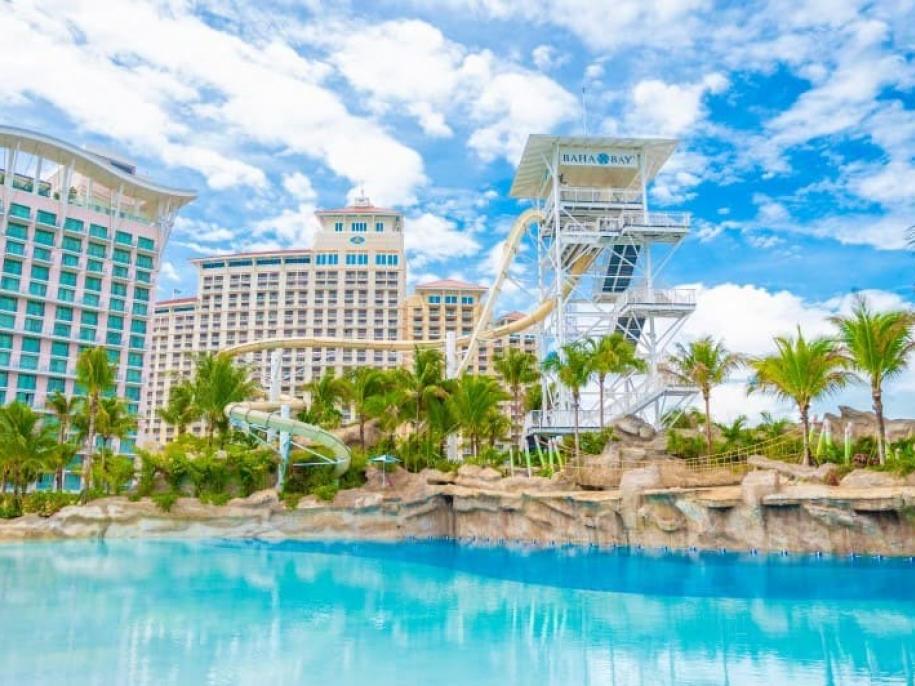 Baha Bay Lagoon
Wade out into the water from our luxurious beach area and ride the tides in our 500,000 gallon wave pool.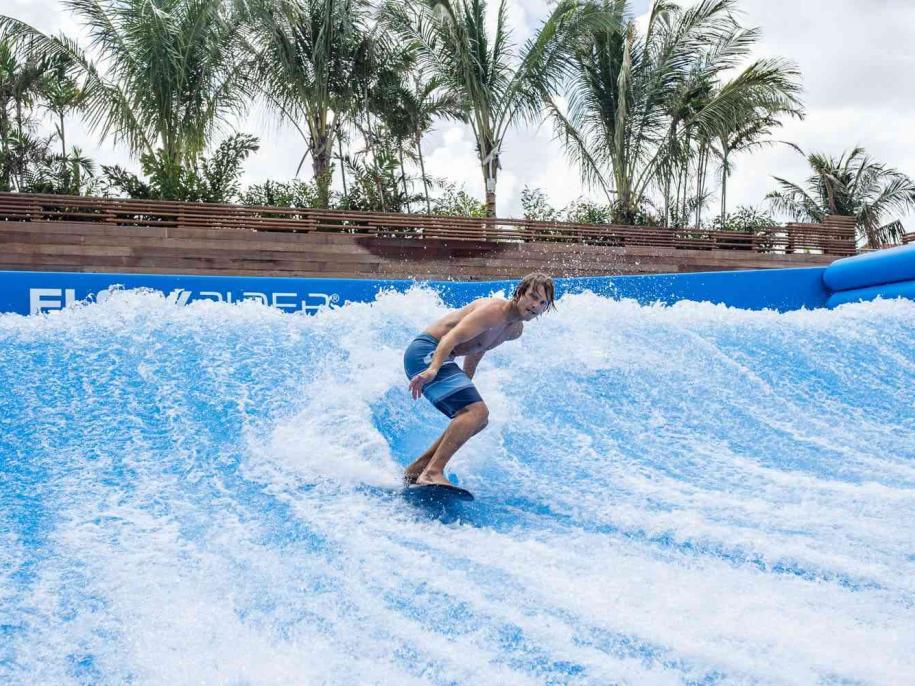 The Surf
Experience the thrill of surfing with no lessons required, on this fun, state-of-the-art FlowCurl surf simulator.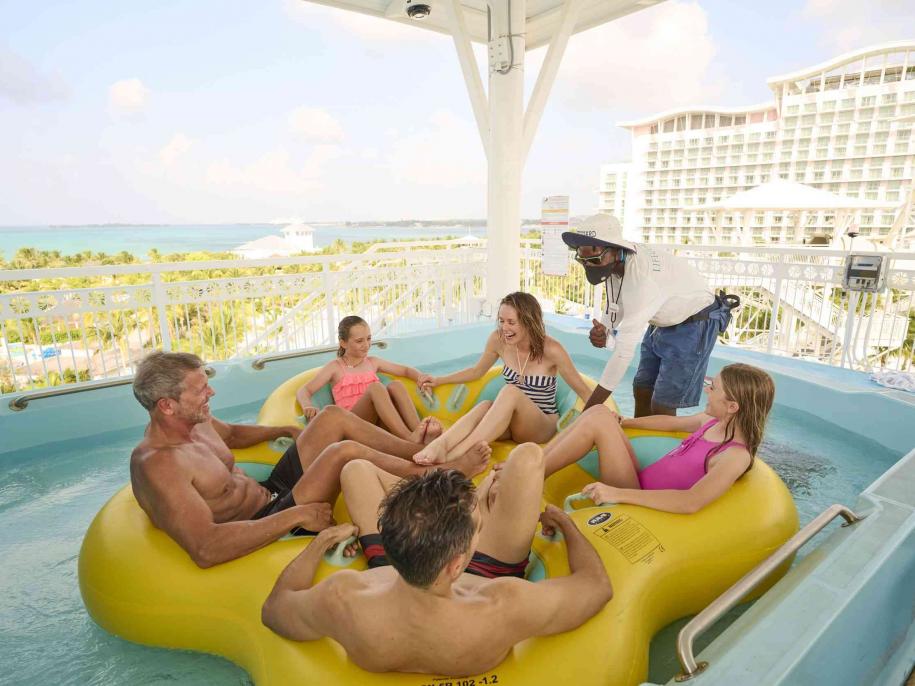 Hammerhead
High speeds and huge thrills await. This multi-person raft slide rockets riders through tunnels, then up and around the walls of massive water saucers.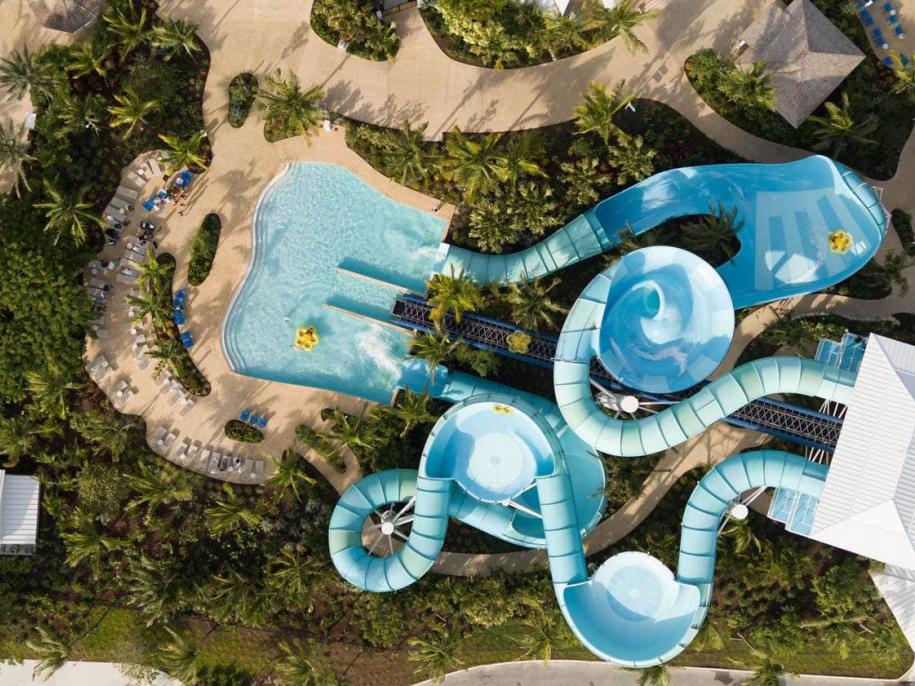 Cyclone Rush
Hold on tight! You'll ride out the storm on a multi-person raft that speeds around a huge swirling bowl, then up and back down a nearly vertical wall.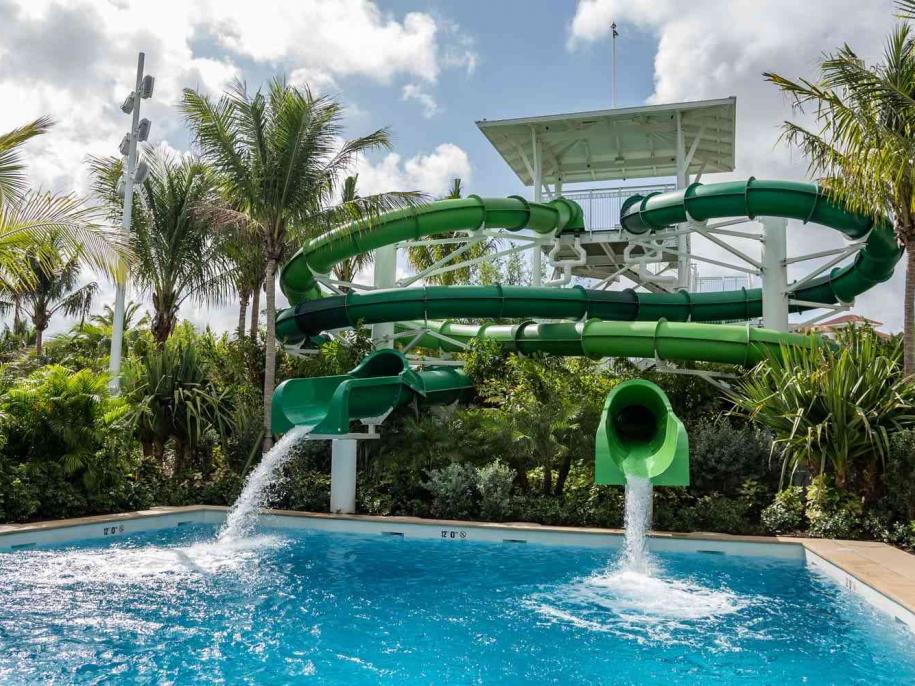 Pirate's Plunge
This high-action body slide takes you through back-to-back turns and 360-degree loops before a final freefall plunge into the pool.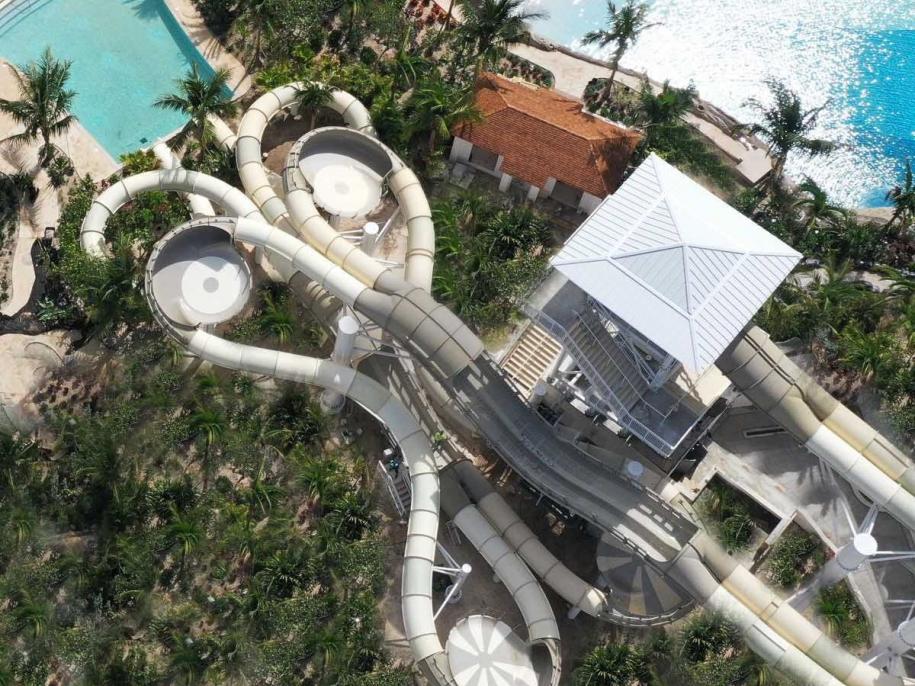 Dueling Riptide Coaster 
Rocket through tunnels, spin around saucers and dive down steep slopes—this high-speed water coaster is a one of a kind blast.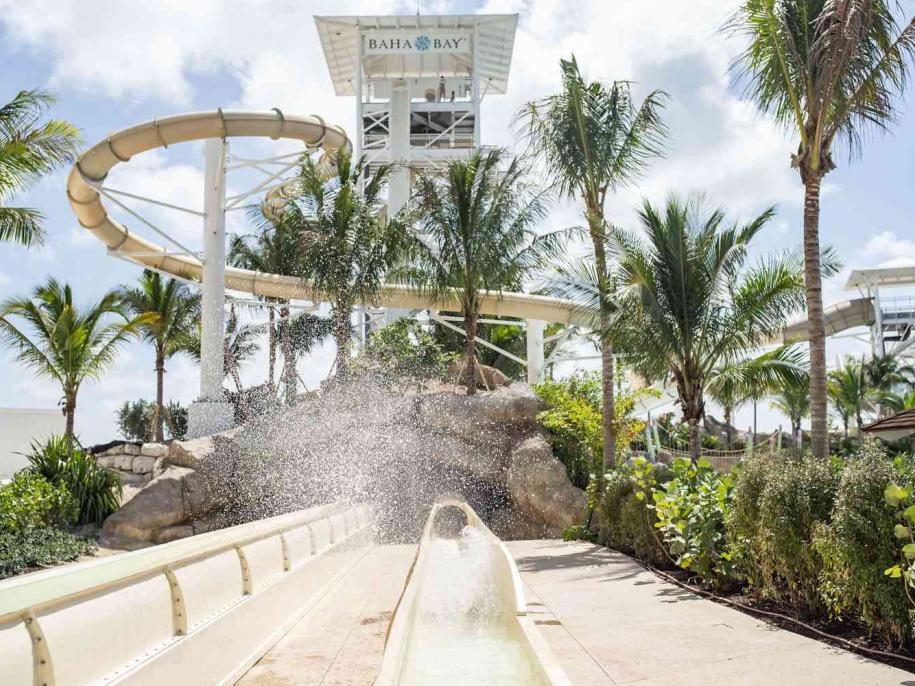 Thunderball
This extreme freefall slide is only for our bravest riders. A super- fast, straight-down plummet delivers an unforgettable rush.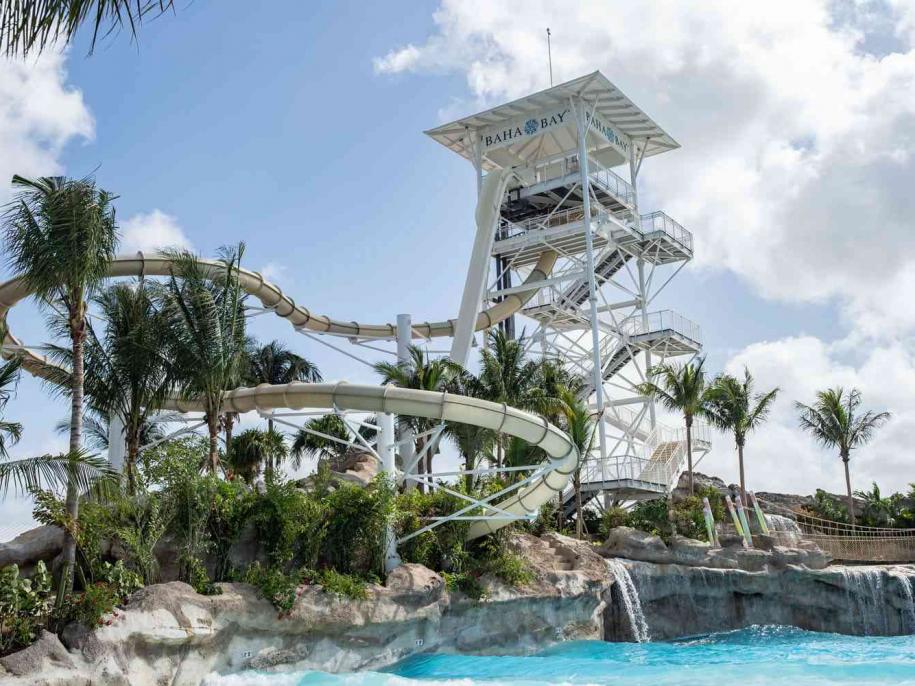 Devil's Backbone
Feel the floor drop out from under you before blasting through looping and twisting tunnels that will keep you screaming until the end.