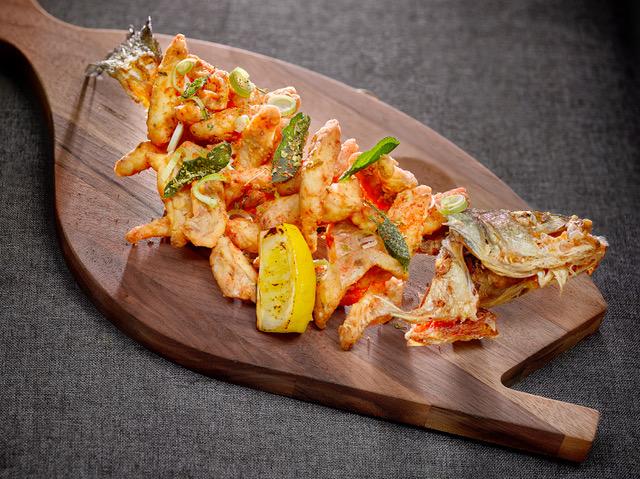 WHOLE FRIED MARINATED SEA BASS BY DANI GARCIA
The first time I ate something similar was in China, specifically in Shanghai in 2010. I was impressed by the way the Chinese fried the whole fish, just as we do now with this sea bass that we also marinade. It has become one of the BiBo Classic. -Dani Garcia
INGREDIENTS NEEDED

To clean the fish:

 

For the fish marinade:

500g white wine vinegar
176g water
25g garlic
4g dry oregano
12g sweet paprika
80g fine salt
8g chopped parsley

 

To marinate the fish:

8 filets of sea bass cleaned
Fish marinade

 

Others:

Flour for frying
Oil for frying
16pc fried sage
Tablespoon fresh chopped scallions
Tablespoon tomato powder

 

UTENSILS NEEDED

Knives
Chopping board
Different size food storage containers
Trays
Fish scaler
A large pot for frying
Paper towel
Slotted spoon
Fish bone tweezers

 

PREPARATION

To clean the fish:

Descale the fish, filet, and remove the skin and bones.
Discard the gills and set aside the whole fish bones.

 

For the fish marinade:

Mix all the ingredients and set aside.

 

To marinate the fish

Slice the filets of sea bass into 2cm batons.
Mix the fish with the marinade and seal in a bag with air for around 24 hours.
After this time, strain before frying.

 

FINISH AND PRESENTATION

 

Heat the oil to 180°C and fry the whole fish bones until golden brown.
Clean the sea bass of any marinade, coat in flour and fry in oil at 180°C.
Place the whole fish bones on the plate and arrange the fried fish on top.
Finish dressing the plate with fried sage, powdered tomato and scallions.
"THE VILLA RITA" WITH VILLA ONE TEQUILA
Muddle in a shaker:
3 red bell pepper slivers (first for more color)
3 cucumber discs
1 slice Serrano pepper
 
Build a classic margarita on top
1.5oz Villa One Tequila Blanco
0.75oz Lime Juice
0.50oz simple syrup
0.25oz triple sec
 
Fill with ice and shake Rim rocks glass with salt, add ice and pour.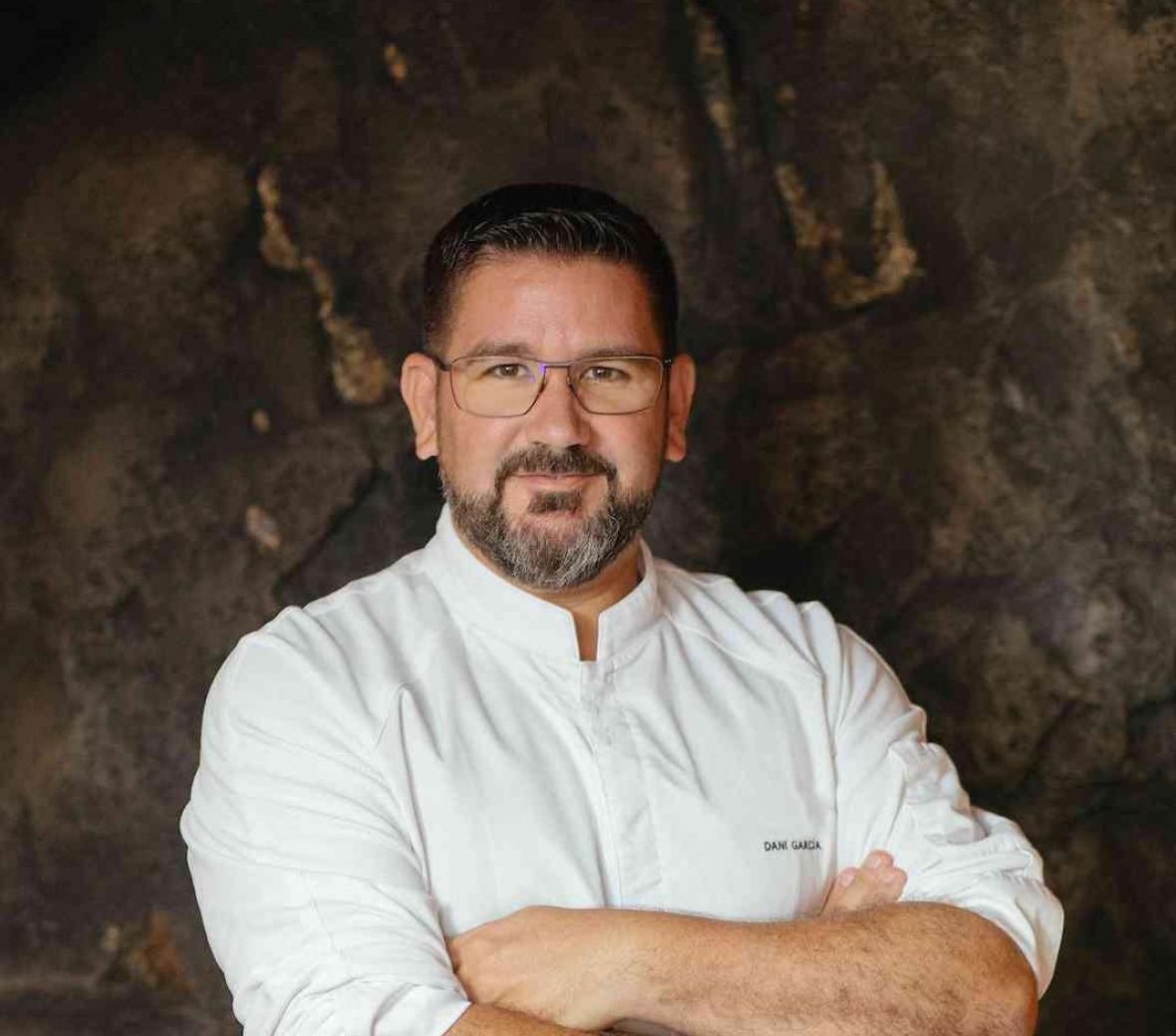 Dani Garcia | BIBO by Dani Garcia