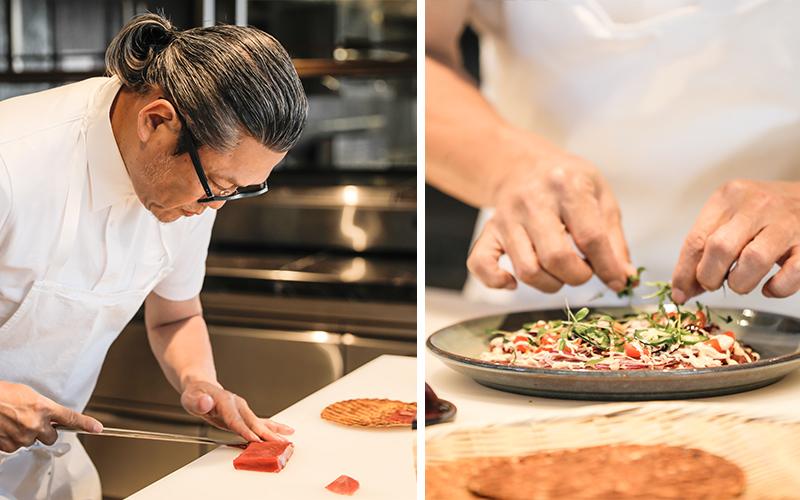 TUNA PIZZA BY CHEF MASAHARU MORIMOTO
INGREDIENTS NEEDED

Flour tortilla:

1 flour tortilla
1 tablespoon Teriyaki sauce

 

Anchovy aioli:

60g mayonnaise
10g anchovy paste
1 teaspoon lemon juice
1 teaspoon right color soy sauce (

usu-kuchi soy)

 

Tuna pizza assembly:

200g tuna (bigeye or yellowfin tuna/sashimi grade/red flesh)

Tabasco to taste

6 thin round slices jalapeño

3 pieces cut in thirds cherry tomato

3 thin round slices kalamata olive

Thin sliced red onion

Anchovy aioli
Micro cilantro
Sea salt

 

PREPARATION

To prep flour tortilla:

Cut tortilla to 18cm diameter size. Brush tortilla with teriyaki sauce that covers the whole tortilla on one

side only.

Grill tortilla sauce side down on a medium flame. Use nonstick spray on the grill to help the tortilla not

stick. Use a cooling rack to press tortilla so that it does not bubble or curl.

When done tortilla should have nice hatch marks, not burnt. Tortilla should be crunchy. Cooling rack on

top press tortilla flat.

 

For anchovy aioli

In the mixing bowl combine mayonnaise, lemon juice, anchovy paste and right color soy. Make sure that there are no chunks of anchovies.

 

FINISH AND PRESENTATION

Layer tuna on grilled tortilla, make sure tuna goes all the way out to the edges of the tortilla.

Cover with red onions.

Place 6 jalapeños evenly on pizza to visualize 6 even slices, place 1 slice of tomato on each piece of jalapeño, and place one piece of olive on top of each tomato.

Cut into 6 pieces, In a circle squeeze tobacco evenly over pizza, drizzle with anchovy aioli criss crossed back and forth on the whole tortilla.

Garnish with micro cilantro and sprinkle sea salt on top.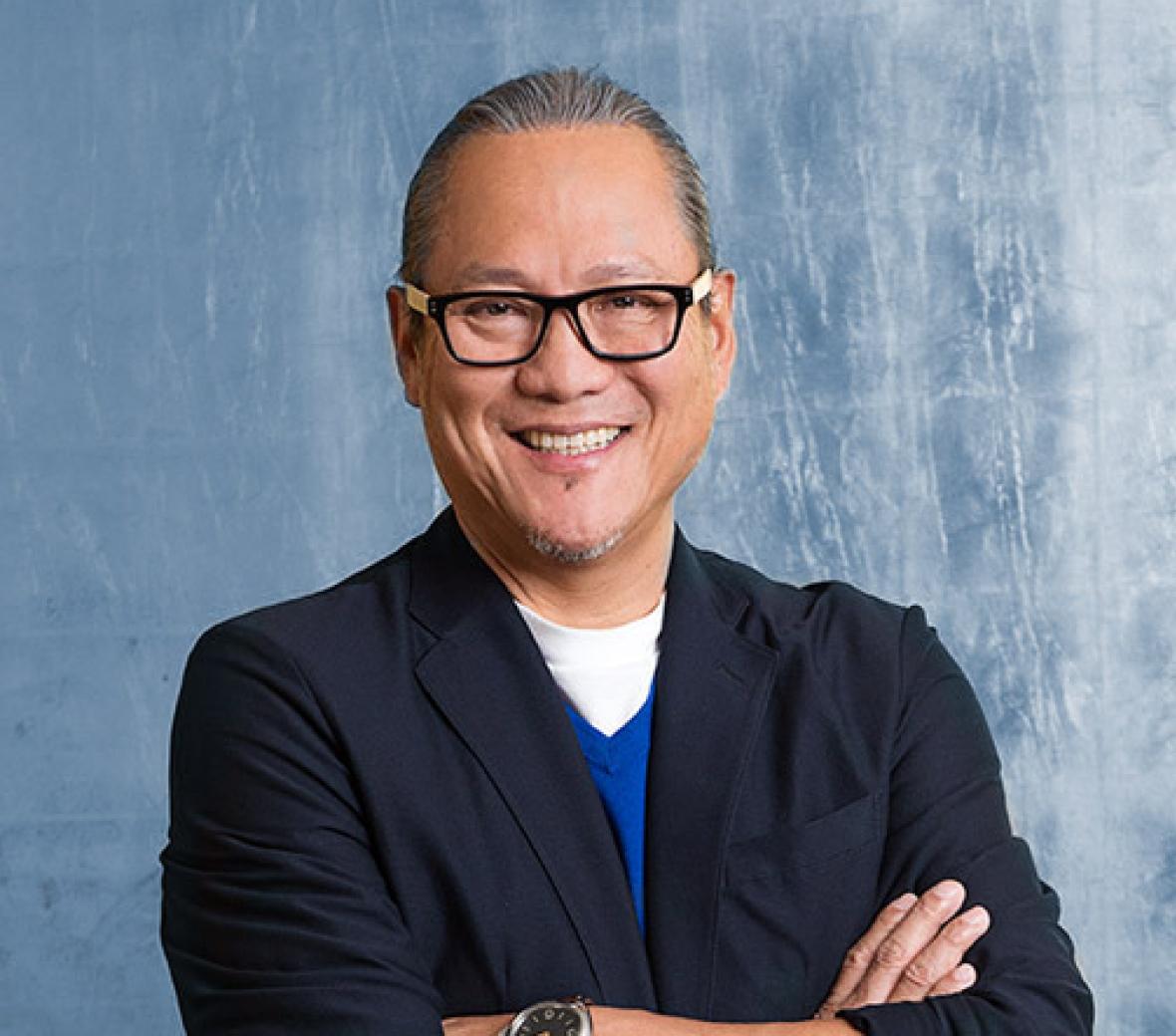 Masaharu Morimoto | Morimoto Doha